Top 10 Metal Supergroups
A SUPERGROUP is a band where the members already have successful music careers.

The Top Ten

1 Bloodbath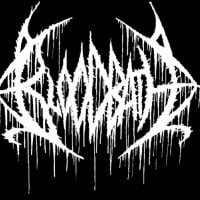 Bloodbath is a Swedish death metal supergroup from Stockholm, formed in 1998. The band has released four full-length albums, two EPs and two DVDs depicting their performances at Wacken Open Air and Bloodstock Open Air.
Death Metal

Vocals - Mikael Åkerfeldt (Opeth, Katatonia)
Guitar - Anders Nyström (Katatonia, Diabolical Masquerade)
Bass - Jonas Renkse (Katatonia)
Drums - Dan Swanö (Edge of Sanity)
2
Down

Down is an American heavy metal supergroup that formed in 1991 in New Orleans, Louisiana. The band's current lineup consists of vocalist Phil Anselmo, guitarist Pepper Keenan, guitarist Bobby Landgraf, bassist Pat Bruders, and drummer Jimmy Bower.
Legendary band. Finally after a decade of touring they are making their mark
Southern/Sludge Metal outfit

Vocals - Phil Anselmo (Pantera)
Guitar - Pepper Keenan (Corrosion of Conformity)
Bass - Todd Strange (Crowbar)
Drums - Jimmy Bower (Eyehategod)
3
Demons & Wizards

Demons and Wizards is a power metal band conceived as a side-project by vocalist for Blind Guardian, Hansi Kürsch, and the guitarist for Iced Earth, Jon Schaffer.
Subgenre - Power Metal/ Prog Power Metal
Vox, lyrics: Hansi Kürsch (Blind Guardian)
Guitars, composer: Jon Schaffer (Iced Earth)
Bass - Rubin Drake
Drums: Bobby Jarzombek (Halford, Fates Warning, Riot).
They released only 2 albums but they are awesome (promised to do more).
Power Metal

Vocals - Hansi Kürsch (Blind Guardian)
Guitar - Jon Schaffer (Iced Earth)
Bass - Rubin Drake
Drums - Bobby Jarzombek (Fates Warning)
4
Liquid Tension Experiment

Liquid Tension Experiment was an instrumental progressive metal band founded by Mike Portnoy, then Dream Theater's drummer, in 1997. The band has released two albums through Magna Carta Records.
Progressive Metal

Vocals/Bass - Tony Levin (King Crimson, Peter Gabriel)
Guitar - John Petrucci (Dream Theater)
Keyboards - Jordan Rudess (Dream Theater)
Drums - Mike Portnoy (Dream Theater)
5
Cavalera Conspiracy

Cavalera Conspiracy is an American heavy metal band founded by Brazilian brothers Max and Igor Cavalera, currently performing along with American musicians Marc Rizzo and Johny Chow.
Groove Metal

Guitar/Vocals - Max Cavalera (Sepultura, Soulfly)
Bass/Vocals - Joe Duplantier (Gojira)
Guitar - Marc Rizzo (Ill Niño, Soulfly)
Drums - Igor Cavalera (Sepultura)
6
Avantasia

Avantasia is a German supergroup rock opera project created by Tobias Sammet, vocalist of the band Edguy.
Symphonic Metal/Progressive Metal/Power Metal

Vocals/Bass - Tobias Sammet (Edguy)
Guitar - Sascha Paeth (Gamma Ray, Rhapsody, Kamelot, Epica)
Keyboards - Miro (Rhapsody, Kamelot)
Drums - Eric Singer (Kiss)
7
Heaven and Hell

Heaven & Hell were an English-American heavy metal band active from 2006 to 2010. The band was a collaboration featuring Black Sabbath founding members Tony Iommi and Geezer Butler along with former Black Sabbath members Ronnie James Dio and Vinny Appice.
All these people are legends but it's not a typical supergroup - it's just Dio era Black Sabbath reunion.
Traditional Heavy Metal

Vocals - Ronnie James Dio (Elf, Rainbow, Black Sabbath, Dio)
Guitar - Tony Iommi (Black Sabbath)
Bass - Geezer Butler (Black Sabbath)
Drums - Vinny Appice (Black Sabbath, Dio)
8
Ayreon

Ayreon is a musical project by Dutch songwriter, singer, multi-instrumentalist musician and record producer Arjen Anthony Lucassen. Ayreon's music is described as progressive rock, progressive metal and power metal sometimes combined with genres such as folk, electronica, experimental and classical ...read more.
Progressive metal and progressive rock. Albums are metal/rock operas.

It started in 1995 and still running.

Many elite metal and rock singers were involved - Bruce Dickinson, Hansi Kürsch, Russell Allen, James LaBrie, Jørn Lande, Ralf Scheepers, Mikael Åkerfeldt, Timo Kotipelto, Fabio Lione, Daniel Gildenlöw, Andi Deris, Floor Jansen, Simone Simons, Sharon den Adel, Anneke van Giersbergen...
9
Unisonic

Unisonic is a German hard rock/power metal supergroup, founded in 10 November 2009 by Helloween singer Michael Kiske alongside Dennis Ward and Kosta Zafiriou from Pink Cream 69 and Mandy Meyer, formerly in Asia and Gotthard.
Power Metal

Vocals - Michael Kiske (Helloween, Avantasia)
Guitar - Kai Hansen (Helloween, Gamma Ray)
Guitar - Mandy Meyer (Asia, Krokus)
Bass - Dennis Ward (Pink Cream 69)
Drums - Kosta Zafiriou (Pink Cream 69)
10
Bodom After Midnight

Bodom After Midnight is a Finnish melodic death metal supergroup formed in 2020 by guitarists Alexi Laiho and Daniel Freyberg of Children of Bodom after the dissolution of the band. The band is named after the second track from the album Follow the Reaper, because of legal issues with former bandmates.
The Newcomers
?
Hellryder

The Contenders
11
I

Black Metal

Guitar/Vocals - Abbath Doom Occulta (Immortal)
Guitar - Ice Dale (Enslaved)
Bass - King ov Hell (Gorgoroth)
Drums - Armagedda (Immortal)
12
Superjoint Ritual

Superjoint, previously Superjoint Ritual, is an American metal band formed by Phil Anselmo, Joe Fazzio, and Jimmy Bower in the early 1990s, later to be joined by Hank Williams III, and Kevin Bond.
Great band. Songs really grow on you with repeat listens. NEW album 2016 is great.
13
Hellyeah

Hellyeah is an American heavy metal supergroup, consisting of Mudvayne vocalist Chad Gray, former Nothingface guitarist Tom Maxwell, bass player Kyle Sanders, guitarist Christian Brady and former Pantera and Damageplan drummer Vinnie Paul.
Groove Metal

Vocals - Chad Gray (Mudvayne)
Guitar - Tom Maxwell (Nothingface)
Guitar - Greg Tribbett (Mudvayne)
Bass - Bob "Bobzilla" Kakaha (Damageplan)
Drums - Vinnie Paul (Pantera, Damageplan)
14
Northern Kings
Finnish symphonic metal cover supergroup - the best metal covers of non-metal songs, these guys are so creative.
Try: We Don't Need Another Hero (Tina Turner), Kiss from a Rose (Seal), Don't Bring Me Down (Electric Light Orchestra), I Should Be So Lucky (Kylie Minogue)

Vox:
Jarkko Ahola - Teräsbetoni, Ahola
Marco Hietala - Nightwish, Tarot
Tony Kakko - Sonata Arctica
Juha-Pekka Leppäluoto - Charon, Harmaja.
15 Serpentine Dominion
16
Sons of Apollo

17
Allen/Lande project
Mostly melodic metal - ballads and slow epic songs.

Vox: Russell Allen (Symphony X) and Jorn Lande (Avantasia, Ark, MasterPlan)
Guitars: Magnus Karlsson (Primal Fear), Timo Tolkki (Stratovarius)
Songwriter, producer: Magnus Karlsson (Primal Fear)
18
Nailbomb
The album they made was a nailbomb!
19
Blotted Science

Blotted Science is an instrumental technical metal supergroup formed in 2004. It is headed by Ron Jarzombek, bassist Alex Webster and drummer Hannes Grossmann.
20
A Perfect Circle

A Perfect Circle is an American rock supergroup formed in 1999 by guitarist Billy Howerdel and Tool vocalist Maynard James Keenan.
21
Killer Be Killed
Guitar/Vox: Greg Puciato (The Dillinger Escape Plan), Max Cavalera (Soulfly, Cavalera Conspiracy, Ex-Sepultura)
Bass/Vox: Troy Sanders (Mastodon)
Drums: Dave Elitch (Ex-The Mars Volta)
22 Cain's Offering
23
Scour

Black metal supergroup played by grindcore, death metal, and thrash greats.
Phil Anselmo- Vocals
John Jarvis- Bass
Adam Jarvis- Drums
Mark Kloeppel- Guitars
Derek Engemann- Guitars
24
WhoCares
Formed by Ian Gillan of Deep Purple and Tony Iommi of Black Sabbath in 2011 as a charity project to raise money to rebuild a music school in Gyumri, Armenia after the destruction of the city in the 1988 earthquake in Armenia. The album sold more than 20,000 copies in Europe.
Members: Ian Gillan, Tony Iommi, Jon Lord, Jason Newsted, Nicko McBrain, Mikko "Linde" Lindström
25 Voodoocult
PSearch List