Top Ten Metalcore / Deathcore / Screamo Bands
The Top Ten
Bring Me The Horizon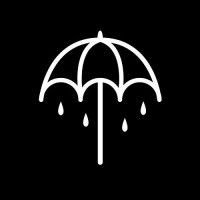 Bring Me the Horizon is a British rock band from Sheffield, Yorkshire. Formed in 2004, the group currently consists of vocalist Oliver Sykes, guitarist Lee Malia, bassist Matt Kean, drummer Matt Nicholls, and keyboardist Jordan Fish. They are signed to RCA Records globally and Columbia Records exclusively ...read more.
The BEST of the BEST. Have immensely powerful bass guitars that pumps the blood. Songs like Chelsea Smile will never be forgetten...
BMTH has changed a lot over time, but I've enjoyed every one of their albums, no matter how different they all are. No one even comes close to matching Oli's screams, he's in a league of his own.
anazing guitar, and ollie sykes is amazingly gorgeous!
they have a good guitar leads... have a powerful vocals... and insane lyrics... and oli sykes is hot...
Suicide Silence

Suicide Silence is an American deathcore band from Riverside, California. Formed in 2002, the band has released four full-length studio albums, one EP and eleven music videos.
Lyrically, they have greatly matured from there early EP, to life lessons and they way to perceive the world
This band has turned into a seasoned veteran of Deathcore
Suicide Silence is one of the deathcore bands that got me into screaming and this type of music at age 9. Lyrically, they have improved the most out of any other band in this music genre. I believe this band should be at least in First, Second, Or Third.
extreme band, very much enjoyable.
beneath the sky is also good.
yeah that band is my favorite bands,, keep -hell yeah-

Killswitch Engage

Killswitch Engage is an American metalcore band from Westfield, Massachusetts, formed in 1999 after the disbanding of Overcast and Aftershock.
These guys are sick there last album disarm the descent is the most played album I have @ the moment
Don't tell me you have forgotten this one. - aeromaxx777
come on... this should be right at the top behind as I lay dying

The fact that KSE are under AA and BMTH makes me want to shoot myself they should be number 1
Asking Alexandria

Asking Alexandria are an English metalcore band from York, North Yorkshire formed initially in 2008 by lead guitarist Ben Bruce along with former lead singer Danny Worsnop, bassist Joe Lancaster, keyboardist and synth player Ryan Binns, and current members drummer James Cassells and rhythm guitarist ...read more.
These guys.. Enough said glad Asking Alexandria came to be it showes UK still isn't done with their talent and still can compete, they earned my vote wish I woulda known about this sooner ;D this list isn't bad I don't agree with the order, but I'm just one vote.
Good balance between singing and screaming,
Killer riffs, brilliant breakdowns,
Heavy, but still melodic and catchy.
LOVE this band.

Plus, british accents are pretty rad.
They are amazing. I love Danny's scream. One of the EPIC screamo song they have. A Prophecy and A single moment of sincerity are one of them. I just love their breakdown.
How is Bring Me The Horizon before asking alexandria?! Their sound is way better and the vocals are at least understandable!
Lamb of God

Lamb of God is an American heavy metal band from Richmond, Virginia. Formed in 1994, the group consists of vocalist Randy Blythe, guitarists Mark Morton and Willie Adler, bassist John Campbell, and drummer Chris Adler.
They are the best Screamo band I'm not gonna say anything you can hear by yourself if you wanna something Cool not so heavy hear 11th hour of you wanna screamo hard song hear black label if you wanna good riffs hear walk with me in hell if you wanna good drums hear ruin! Lamb of god are kings of screamo bands and the guitarist will be the next Kirk! - nooreldeen
Kirk is overrated. He's not as good as most other classic metal guitarists. - MetalPope
They are in none of these genres. They are groove metal. - Sabbath
King Me is killing ME!
The world's greatest metal music
The Devil Wears Prada

The Devil Wears Prada is an American metalcore band from Dayton, Ohio, formed in 2005. It consists of members Mike Hranica, Jeremy DePoyster, Andy Trick, and Daniel Williams.
This is my favorite band how is this not already on the list

The Devil Wears Prada is the greatest band alive! They have continued to make incredible music and changed their style among their different albums. They deserve to be #1.
Mike Hranica screams are great!
Daniel Williams, mike hranic, and Jeremy depoyster they are amazing
Parkway Drive

Parkway Drive is an Australian metalcore band from Byron Bay, New South Wales, formed in 2003. As of 2015, Parkway Drive has released five full-length albums, one EP, two DVDs, a split album and one book, titled Ten Years of Parkway Drive.
Amazing band great guitar, drums and vocals, also some amazing lyrics and some of the best breakdowns ever. My favourite band.
These guys are insane
If anyone had heard these guys they would have 100% of the vote!
Australian band the best from my country in all genres, listen to idols and anchors and carrion. Actually the whole horizons album is epic
Slipknot

Slipknot is an American Alternative/ Nu Metal band formed in 1995 from Iowa. The band is best known as one of the pioneers of the New Wave of American Alternative Metal during the late 1990s - 2000s and are distinguishable by the band's clothing choices, consisting of black/red jumpsuits and horror ...read more.
I'm just going to vote for Slipknot because they're awesome. But seriously, "deathcore/metalcore/screamo" is such a broad and undefined classification that you might as well just put your favorite modern mainstream metal band on the list. METAL FANS: IT'S ALL METAL AND IT'S ALL GOOD.
Slipknot.. They are gods of nu metal. Just... Go and listen.
This list should be slipknot first and then suicide silence
What can I say Slipknot are screamers there music is great and there costumes are well scary and cool!
As I Lay Dying

As I Lay Dying is an American metalcore band from San Diego, California. Founded in 2000 by vocalist Tim Lambesis, the establishment of the band's first full lineup, which included drummer Jordan Mancino, occurred in 2001. As I Lay Dying has released six albums, one split album, and two compilation ...read more.
This band is seriously talented! They have good lyrics, good singers, good drummer, and awesome guitarists (Nick Hipa) no other bands should be compared with as I lay dying. they have the great talent. Also, they are awesome at live concerts
Its the sound of truth, nothing left, through struggle, morning waits and so on tat makes tis band my best
the best metalcore band! no doubt about it - rock2metal
Come on guys. Bring Me The Horizon is a demonic band. As I Lay rules and they're a Christian band
Metallica

Metallica is an American Thrash Metal band formed in 1981 . The original lineup was James Hetfield (Vocalist and Rhythm guitarist), Dave Mustaine (Lead Guitar), Lars Ulrich (Drums), Ron McGovney (Bassist). The group came into mainstream from their Self-Titled album and the hit single "Enter Sandman". ...read more.
I love Metallica and all, but they aren't anything-core or screamo. They're Thrash.
Since when does Metallica Metalcore, Deathcore or Screamo? - Flav
The Contenders
Bullet For My Valentine

Bullet for My Valentine are a Welsh metalcore/emo band from Bridgend, formed in 1998. The band is composed of Matthew Tuck (lead vocals, rhythm guitar), Michael Paget (lead guitar, backing vocals), Michael Thomas (drums) and Jamie Mathias (bass guitar). Former members include Nick Crandle and Jason ...read more.
Incorporate screaming into their songs well, with good use of both Matt Tuck and Jason James with screaming. Mean guitarists with both Matt Tuck and Michael Paget being able to play anything and everything, and then Michael 'Moose' Thomas tops it off with epic drumming that goes well in their songs.
I am so in love with them they are the best band ever
My favourite band ever! Love all of there songs!
Best Metalcore band, Tears Don't Fall, Your Betrayal, Suffocating under Words of Sorrow.. ♡
All That Remains

All That Remains is an American heavy metal band from Springfield, Massachusetts, formed in 1998. They have released eight studio albums, a live CD/DVD, and have sold over a million records worldwide.
this band is awesome and the vocals sear into your skull
'This calling', 'oppressive opposition', 'the last time', are all amazing songs but especially 'two weeks' killed it, they are my #1 group
Best band ever, I like the old albums as much as their new one and a can't and will not stopp listening them.
Whitechapel

Whitechapel is an American deathcore band from Knoxville, Tennessee. The band is named after the Whitechapel district in East London, England, referencing the series of murders committed by Jack the Ripper.
Phil Bozeman is an amazing vocalist. His screams are some of the coolest and most talented I've ever heard, and the band is very talented with amazing riffs and solos, by far the greatest deathcore band ever
Best band I have ever heard. Meaningful lyrics and Phil really knows how to bring out the emotion in all of his songs - hlmni
They are brilliant and these got me into screamo
No way Metallica is beating whitechapel
August Burns Red

August Burns Red is an American metalcore band from Manheim, Pennsylvania. Formed in 2003, the group began their first performances while a majority of the members were attending their senior year of high school, and soon began playing shows around Lancaster, before being signed to CI Records. Afterwards, ...read more.
Much metalcore-bands sound too whiny and cloned. there are few exceptions, but these are very very awesome bands, like as I lay dying, parkway drive, trivium and of course august burns red! - Flav
Avenged Sevenfold

Avenged Sevenfold is an American heavy metal band, that was formed 1999 in California. Their longest lineup of members was M. Shadows (Vocals), Synyster Gates (Lead Guitar), Zacky Vengeance (Rhythm Guitar), Johnny Christ (Bass Guitar), and The Rev (Drums). ...read more.
Agreed on the first two albums. After that, they ruined metalcore
Only first 2 albums - Flav
AMAZING, TALENTED BAND WHO DESERVES TO BE IN THE TOP 10!
Pretty good
Rings of Saturn

Rings of Saturn is an American technical deathcore band from the Bay Area, California. The band was formed in 2009 and was originally just a studio project. They jokingly dubbed their genre as "aliencore".
Chelsea Grin
These guys are awesome and are my favourite deathcore band! My favourite song by them is calling in silence, it has wicked high vocals and strong lows and its melodic with heavy breakdowns! Haha I love it
Chelsea Grin Yeah! It's the greatest band here! Come on guys vote for them! This band is pure awesomeness! Chelsea Grin rule! Woohoo!
These guys should be at the top, not the 25th. They have an amazing sound way better than the others
Best deathcore band ever. Their best song is calling in silence and last breath.
Oceano
The Architects
You're an idiot. It's a shame that other bands try at metalcore whilst architects exist. They're pure brilliance. But it make sense, when someone things manes like Metallica are Metalcore.
It's not THE Architects! THE Architects is a really annoying old rock band that sounds terrible and, by the way, they're NOT BRITISH!
Makes perfect sense coming from an A7X fan, those boys ruined the idea of Metalcore once the rev died.
Memphis May Fire

Great music, great band lyrics are meanfull. Good drummer, guitarist and singer. Loverscreamo.
Born of Osiris

Born of Osiris is an American deathcore band, formed in 2003 in Palatine, a suburb of Chicago. The group underwent several name changes, including Diminished, Your Heart Engraved, and Rosecrance, before finally settling on Born of Osiris in 2007, basing the name on the Egyptian deity Osiris, and the ...read more.
best
Motionless In White

Motionless in White, often abbreviated MIW, is an American metalcore band from Scranton, Pennsylvania.
My favorite metalcore band. They changed so much about my live. They are just amazing, so beautiful. Chris, Joshua, Angelo, Ryan, Devin, Ricky. They are all perfect. Ricky is one of my idols, and I remember when they played upcoming for AA in Copenhagen I met Ricky. He is so cute. I couldn't live without Rihanna, Evanescence or Motionless In White! Seriously.
I can see the pain in Chris Motionless songs, amazing Lyrics, YOU GOT TO LOVE THIS GUY, Seriously, this band is going to be the greatest thing since Misfits and Marylin Manson, they songs have a nice combo between industrial metal, screamo and old school goth and metal bands.
MIW are an amazing band who I can't go without listening to, they've progressed so much over the years and just keep getting better and better with every release
How the hell is Motionless behind Black Veil Brides? Motionless In White is 100% better than Black Veil Brides
Infant Annihilator

Infant Annihilator are an English/American deathcore band based in Hull, East Yorkshire. The band was formed in 2012 by drummer Aaron Kitcher and guitarist Eddie Pickard.
Drowning Pool

Drowning Pool is an American Alternative Metal band formed in Dallas, Texas in 1996. The band was named after the film The Drowning Pool.
Alesana
Alesana is the best screamo band I've ever knew its better for increasing the female vocals in every songs, it will be great to heard
Underrated band needs more attention. Yet to experience an album I don't like.
Because GooD band for me favorite matel
This is the best Metal core band out there.
Amazing lyrics Super Screamos and amazing guitar deserves to be number 1! Well actualy no.2 as I lay dying is the best one :P
PSearch List