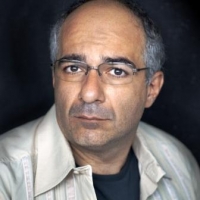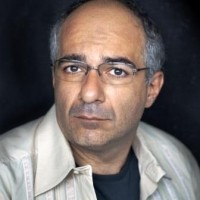 +
Michael Niavarani
Michael Niavarani is an Austrian stand up comedian, actor and TV personality of Persian descent born on April 29, 1968.
Niavarani is one of the leading figures in modern Austrian Kabarett of the 21st century, having been awarded several national awards, including the Romy, which he has won three times. He has also been voted the funniest Austrian through the show "Österreich wählt" in 2012 and has appeared in several shows and series both as an actor and himself.
Recurring topics of his Kabarett shows are the differences between men and women, his Persian descent, situations of his everyday life that often end with him fed up, making fun of spiritual people, sexuality, his fear of flying, spoofing Austrian celebrities and politicians, and his lack of graduation. He is also known for his use of (milder) curse language and his constant self irony, with his rants often resulting in himself being the butt of the joke. He is also known for his collaborations with fellow comedian Viktor Gernot, with whom he released his most well known show "Gefühlsecht", which is considered a modern day classic and frequently gets aired on TV.
Lists Featuring Michael Niavarani