Top 10 Minecraft Build Ideas
MChkflaguard_Yt
Everyone loves building in minecraft but when you lack building ideas here are some ideas for you to start with. Add your own here and share to people all over the world!
See if you had a build of that and comment your experiences about building it!
The Top Ten
2
Holiday Resort
Go build a beach and giant hotel with beautiful garden hop in and tan - MChkflaguard_Yt
3
Modern City
Again this is a large build it takes a loong time to build but great for your economy server and roleplayers! - MChkflaguard_Yt
4
PVP Arena
Fight your friends in a pvp map you made! Lure them into traps you planted around and see them rage! - MChkflaguard_Yt
5
Skywars
Skywars is my favorite game on my favorite Multiplayer Minecraft server, Mineplex, and building my own would be so cool!
One of the most popular pvp games in minecraft you surely want to play it on your own premises! Made one and hit your friends off their bridge! Also trains your build skill of floating islands.

by the way,you can submit that to your favourite server and beat other strangers - MChkflaguard_Yt
6
Mob Grinders
For the survival players.

You like to fight mobs right? But eventually it will get dangerous even you look cool outside(overrun by too much creepers) so this is a great addition to your survival world,don't? And you can practise redstone when building this. - MChkflaguard_Yt
7
Statue of Yourself
Just for fun and looks pretty cool in your world - MChkflaguard_Yt
8
School
Fancy being a teacher? Now build your own school and teach strangers about everything in life. - MChkflaguard_Yt
10 Statue of Something You Like
The Contenders
11
A Giant Sphere Made of 1,000,000,000 TNTS
V 1 Comment
12
Underwater Dome
This could take a long time though - FireWasp2004
13 Mob Spawner/Mob Grinder
14 Roller Coaster
15 Amusement Park
16 Pyramid
17 Maze
18 Floating Island
19 A Giant Fork
20
City of London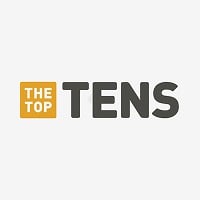 BAdd New Item
Recommended Lists