Top Ten Minecraft Youtubers
The Contenders: Page 20
381
Wumbosaurous
The most famous Youtuber on the whole account. With over 40 views and 1 subscriber (thanks Mom. ) Wumbosaurous is one of the most unique Youtubers by having the poorest quality video with the Slenderman's static in the background.
Very cool LOVE him so much it's like watching me in kindergarten
V 1 Comment
382
Modest 517
Does lots of how to builds and currently has a lets play survival on. Really helpful, should be at least the top 15
V 1 Comment
384
adopolus
Yeah he's such a derp but we all love him
V 2 Comments
385
Gronkh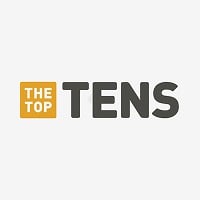 Gronkh is the greatest of all time. Watch his videos and you will know why!
The king of German YouTube who became popular not only, but also with his Minecraft let's plays. also he is funny
386
TheEthan7788
Really funny videos!
Helpful tutorials
387
CaptainLazerGuns
His song "the best video EVER" got me hooked!
388
TheZombiUnicorn
She pays attention to her fans and she's not afraid to say what is on her Mind
Zombi is a greatest YouTubers! By the way do you think that Steve (mlgHwnt) is here boyfriend!?
V 2 Comments
389
GIZWABBY
I love their Noob Training series. This channel is what got me interested in Minecraft. I learn from his Dad's mistakes.
390
MinecraftDman
My Channel will be mostly Minecraft. I will do other videos now and then.
Maybe other stuff as well.
If your, on Twitter tell me and ill also follow you.
I love this guy, the amount of effort he puts in to his channel not forgetting his other Minecraft Channel souly dedicating Minecraft Content by other Minecraft YouTubers.
He is awesome and even though is up there is got a good start and I can see him becoming a big time Minecraft YouTuber, personall I think I belongs as number 200,
391
Lextube
He Makes Good Quality Videos And He Is Very Interesting
392 VenomExtreme
393
Talkinglemon77
He is a very great person in minecraft. He will do anything to help you. He made his nickname for minecraft because it was named after a lemon from the lemons family.
He is best seen on maze runner
Really funny and great at pvp
394 SupdaGoku
395
Chuggaaconroy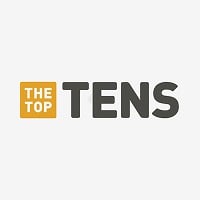 This guy should be in 10th place god YouTube here's your best player
Best YouTuber he does Pokemon earthbound he is amazing and since I didn't see him I was distraught I was heartbroken but yea so vote for him and watch his videos and no I am not him
396
HeyImBee
She's so funny she should be queen in real life
She is the best bee
She is so funny! Love her UHCs! I also like stacyplays!
Be first bee
V 7 Comments
397 EliteMaster64
398
ThePopularMMos
What the heck? its just popularmmos! THAT ONE IS A FAKER
Not even 0 subscriber get of YouTube
His Like A Robot heheheh...
he is fake
V 1 Comment
399 Butthead123
400
ZOneNOnlyGaming
I'm not saying he has the biggest fanbase, but he deserves it. He has over 1,000 videos about building. He can help you build anything you want. City, midevil village, nether castle, game show, the simpsons town and much more! - Thatdude1123
PSearch List
Recommended Lists