Top Ten Most Misunderstood Animals
ToptenPizza
So many animals have been given a bad name by human culture and it's all mindless and unfair. These are the ones who have been given the worst name.
The Contenders: Page 2
21
Hyenas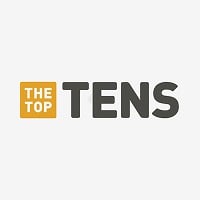 Hyenas or hyaenas are any feliform carnivoran mammals of the family Hyaenidae /haɪˈɛnᵻdiː/. With only four extant species, it is the fifth-smallest biological family in the Carnivora, and one of the smallest in the class Mammalia.
It's all The Lion King's fault that hyenas have gotten such a horrible reputation and I thought the old folk stories of the past had it bad enough. Hyenas are often mistaken as henchmen or a species exclusive to the villain side because of this movie. For a change, I rather see a good guy/gal that is a hyena instead of another villain that's one. In reality, hyenas are intelligent and excellent hunters who hunt their own prey most of the time and it's usually the lions who scavenge from hyenas more often than the other way around (No offense to lion lovers, just telling the truth).
You know what is sad? Some people actually defend the bad reputation of hyenas, saying stuff like "they make good villains", or "hyena biologists are acting ridiculous", or "we must follow folk traditions since the 'evil hyena' stereotype has been used before so it must be kept being used again and again for generations" or other crud I don't care about. I know fiction is fiction, but The Lion King has been a horrible influence on peoples' views on the animals. Fans of the bad hyenas in The Lion King and The Lion Guard are not true hyena lovers.
Hyenas are my favorite animals. At least they don't kill their kids, like lions!
Only the male lions do this and it's when they take over another pride they never kill their own young but if it's another male's offspring... - Katekat123
Hyenas may seem ugly and nasty but really they are taking care of the savanna by cleaning ( eating ) dead carcass that other animals left over
V 3 Comments
22
Elephant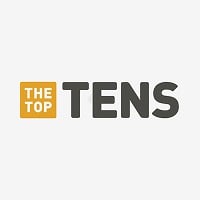 Elephants are large mammals of the family Elephantidae and the order Proboscidea. Two species are traditionally recognized, the African elephant and the Asian elephant, although some evidence suggests that African bush elephants and African forest elephants are separate species.
23
Blobfish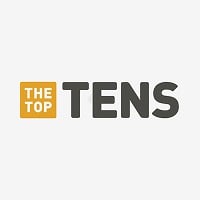 A Blobfish is a pink, slimy looking sea creature that lives off the coast of New Zealand. Much like chickens, it sits on its eggs to warm them. They are critically endangered.
They look like the picture on land. Underwater, they supposedly look much cuter. Blobfish look the way they do because they need that type of body for the pressure. When it's underwater, where all the pressure is, it looks near-enough like a completely normal fish. - LemonComputer
Blowfish aren't that ugly. They're actually pretty cute. - Oliveleaf
Blobfish are hated because of how different they look. I honestly think they are adorable - FavoriteFightingFrenchman
Ha ha this creature looks funny.
24
Bumble Bees
When somebody tells me they got stung by a bee, I always say, "Poor bee." You know why? Because if you get stung once or twice, you'll live. Most definitely. But bees will die. Most definitely. Besides, being scared gets you more prone to be stung because bees mistake it as aggression. If you're not scared, they sting you because you mess with them. If you feel like they stung you for no reason, stop being selfish! The bee died while you just got a little owie! It died, okay? The world bumble bee population is going down and nobody seems to care much. Yes, there's honey, but bees pollinate 90% of crops.
People fear them because they have stingers. They think bees will sting you for no reason, but that's not true. They will only sting you if you mess with them. And then the bee dies afterword, but no one seems to care.
Bees may have stingers, but at least they make honey. It's the wasps that are useless. - Minecraftcrazy530
There was one in my class the other day. Everyone freaked out. I was confused by the panic and felt sorry for the bee. I wonder who was panicking the most.. The bee or the people? - LemonComputer
V 2 Comments
25
Cats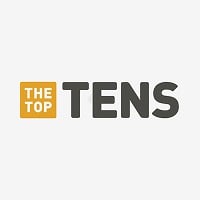 The "House Cat", also known as the Domestic Cat or the Feral Cat, is a small feline, a good hunter, and comes in a variety of colours and fur patterns. Contrary to popular belief, however, they are not truly domesticated.
Especially the black cats and Persian cats.
Cats are not evil and they are devoted to their owners
They're often hated for looking "ugly" or having a "smooshed face", when they, like the black cats, can be as good and well cared for as any other cat.
Cats are cute.
V 4 Comments
26
Vultures
Cute vultre I love you
What most people think they are: Evil, ugly things
What smart people know: Interesting, Friendly, Well adapted scavengers - GriffinDoge
27
Jackals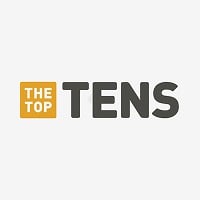 The jackal is a small omnivorous mammal of the genus Canis, which also includes the wolf and dog. While the word "jackal" has historically been used for many small canids, in modern use it most commonly refers to three species: the closely related black-backed jackal and side-striped jackal of sub-Saharan ...read more.
They're mistaken as cowardly scavengers when they're actually very brave when feeding on a carcass and also hunt prey much larger than they are.
Why do people portray them as weak and cowardly! They can rip an animal up in seconds! Not so cowardly now huh! - MichaelAftonUTTP
28
Ants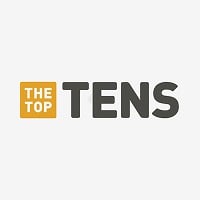 Thousands of ants are dying each day. When people keep killing ants, it's actually really mean, because they can't do anything but try to run away. Imagine there are these giants who keep smashing everyone. That's probably exactly how ants are feeling. - Oliveleaf
I feel bad for ants. Us giant humans are always attacking them even when they aren't bothering us. Imagine living as an ant! It's terrible! - FavoriteFightingFrenchman
I find them interesting. - LemonComputer
They bite you when you attack them.(all they want is food.)
29
Dolphins
How are dolphins misunderstood? They are one of most loved animals in the world. Who ever put this on the list in an idiot.
Dolphins are misunderstood as better than they actually are.
What?! Dolphins have a bad rap?!
Smiling rapists
V 1 Comment
30
Cockroaches
They are so misunderstood poor cockroaches most cockroaches are harmless
They are worse than rats I bet. They are almost impossible to get rid of.
I don't understand what they do wrong. They just run around and do nothing else. - LemonComputer
I find them gross but they do no harm - FavoriteFightingFrenchman
V 1 Comment
31
Leopard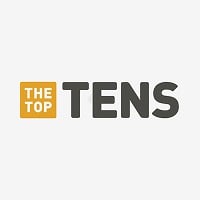 The leopard is one of the five "big cats" in the genus Panthera. It is one of the most adaptable and the most widespread big cat; it's secrets being:well camouflaged fur; its opportunistic hunting behaviour, broad diet, and strength to move heavy carcasses into trees; its ability to adapt to various ...read more.
This is my school mascot!
32 White Tigers
33
Birds
How are birds misunderstood?
I love birds
34
Platypus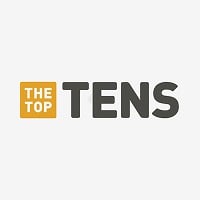 The platypus, also known as the duck-billed platypus, is a semiaquatic egg-laying mammal endemic to eastern Australia, including Tasmania.
35
Deer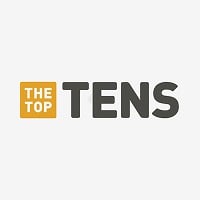 Deer are the ruminant mammals forming the family Cervidae. The two main groups are the Cervinae, including the muntjac, the fallow deer and the chital, and the Capreolinae, including the elk, reindeer, the Western roe deer, and the Eurasian elk.
Like cattle, most think of deer as nice or gentle, but can be quite dangerous. Deer especially can be very aggressive during the mating season.
I don't really like hunting animals at all.
36
Ravens
Ravens are not evil and are very smart
Corvids (i.e. crows, ravens) are supposed to be very intelligent birds, yet people see and mistake them as 'evil' just because of their appearance. Yes, I know you don't want them bothering you, but that doesn't make them evil as a whole.
38
Tasmanian Devils
They're scavengers! That means they only eat leftover food. Although they're called Tasmanian Devils it doesn't mean they are devils - FavoriteFightingFrenchman
39
Skunks
They only spray people when they get scared. If you don't want to get spayed don't go scaring skunks!
40 Sea Lamprey
PSearch List
Recommended Lists
Related Lists

Top Ten Most Stereotyped and Misunderstood Animals

Most Misunderstood Warrior Cats
Top Ten Most Misunderstood Types of People

Top Ten Most Misunderstood Fictional Characters
List Stats
500 votes
47 listings
2 years, 223 days old

Top Remixes (6)

1. Sharks
2. Gorillas
3. Pigs
ToptenPizza

1. Meerkat
2. Parrot
3. Opossums
Metal_Treasure

1. Human
2. Sharks
3. Snakes
DragonFires
View All 6
Posts
Error Reporting
See a factual error in these listings? Report it
here
.