Top 10 MLB Designated Hitters of 2011
The Top Ten
1
David Ortiz - Boston Red Sox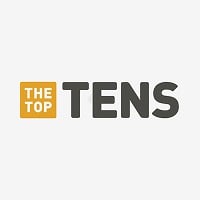 David Américo Ortiz Arias, nicknamed "Big Papi," is a Dominican American former professional baseball designated hitter and occasional first baseman who played 20 Major League Baseball seasons, primarily with the Boston Red Sox, but also with the Minnesota Twins.
It is a blowout. Michael Young doesn't have the DH power along with V-Mart.
Ortiz is batting.304 with 19 HRs, 55 RBIs, and A.391 OBP, through the first half of the season.
2
Michael Young - Texas Rangers
Young is batting.323 with 8 HR and 59 RBIs out of the #2 hole for the Texas Rangers. Not bad...
3
Victor Martinez - Detroit Tigers
Martinez, the DH/catcher/first basemen for the Detroit Tigers is batting.316 with 6 HRs and 50 RBIs in just 282 At-bats.
4
Johnny Damon - Tampa Bay Rays
Damon is having an above satisfactory comeback season with the Rays, as he is batting a respectable.279 with 9 HRs and 41 RBIs in the #2 hole for the Tampa Bay Rays.
5
Billy Butler - Kansas City Royals
Butler's power numbers look to be down a bit this year (6 HRs, 38 RBIs), but he is still a well above average, middle-of-the-order man for the struggling Royals. He is batting.294 with A.390 OBP through the first half.
6
Travis Hafner - Cleveland Indians
Pronk has only played 51 games this year due to injury, but in the games he has been able to play, he is batting.325 with 8 jacks, 35 RBIs, and A.406 OBP.
7
Bobby Abreu - Los Angeles Angels of Anaheim
He's coming back to the phillies - Sabbath
Abreu is no longer the 30-30 man he used to be, but he still boasts A.277 AVG, and 13 SBs with A.394 OBP.
8
Jorge Posada - New York Yankees
Georgie will never be behind the plate again, and most likely will never hit 20 HRs and 85 RBIs again, but I sill give him credit for turning around an AVG below.200 and bringing it up to.230. His power numbers are respectable as well as he has 9 HRs in just 226 ABs.
9
Vladimir Guerrero - Baltimore Orioles
Vlad's numbers have dropped considerably from last year, but he is still one of the key cogs in a much improved Baltimore lineup. He is batting.279 with 7 HRs and 31 RBIs. His 35 HR, 100 RBI days are over.
10
Edwin Encarnacion - Toronto Blue Jays
.255 AVG, 6 HRs, 19 RBIs in 70 games... Not good, but respectable.
BAdd New Item
Related Lists

Greatest MLB Hitters That Have Won the Home Run Derby
Top 10 MLB Leadoff Hitters

Best MLB Hitters of 2018

Top Ten Most Dominant MLB Hitters
List Stats
10 listings
7 years, 281 days old

Error Reporting
See a factual error in these listings? Report it
here
.