Top 10 Mobile Banking App Development Companies
With the growing demand of mobile app development solutions, banking industry is also embracing the mobile application to ease the banking hassles of their customers. Here is a list of top 10 Mobile Banking App Development companies based on parameters:
- Readout Glassdoor reviews to check company's credibility
- Use keyword analysis tools to check the top keywords of companies
- Contacted company's clients to check customer satisfaction
- Read customer reviews about companies Check out the portfolios and past work history
The Top Ten
OpenXcell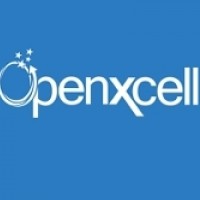 OpenXcell is an industry-leading web, software and mobile app development company known for delivering innovative solutions and engaging apps. OpenXcell is renowned as one of the best app development companies in app space with its outstanding capabilities and world-class team of mobile app designers ...read more.
OpenXcell is one of the reputed companies which is expert in delivering high performance baking mobile apps in Android and iOS. With more than 5 years of experience, they position themselves as the pioneers in the industry. They are one of the most reliable banking mobile app development company today. - techtalks
Visit Website
PixelCrayons

PixelCrayons is a web, software, and mobile application development company. With over 15+ years of experience in all types of IT services already under its belt, android app development services are one of its key USPs today. The Android development team at PixelCrayons holds an average experience ...read more.
If you are looking for an app development company and want to save your bucks, then go for PixelCrayons, as they provide services at 60% less cost and they focus on building apps that can boost business growth.
Yep, PixelCrayons has provided my banking app on time. And a big thing is that my app is running successfully in the market. Many thanks to PixelCrayons!
The company focuses on building apps that have authentic customer experience and boost business growth. They provide an excellent service based on four main pillars: careful analytics, UX/UI design, strong development, and detailed testing.
If you are looking for banking app development company in India, there is no better choice than PixelCrayons. It was founded in the year 2004. It has over 30+ customers in more than 12+ countries for Mobile app development. Moreover, they have experienced Mobile app development team that understands the demands of their clients and comes out with the right solutions according to their needs.
Visit Website
Valuecoders

They're an Indian software development company focused on just one thing - offshore software development services. 14+ years in business & 450+ developers strong, they have worked with startups, software product development companies, digital agencies and enterprises to help simplify their IT outsourcing ...read more.
With more than 1500 happy and satisfied customers and a score of 96 out of 100 for the customer retention rate, ValueCoders is definitely a good choice. Just like PixelCrayons, ValueCoders is an ISO and CMMI Level 3 certified company. - techtalks
Visit Website
Y Media Labs
At Y Media Labs, they help their clients build secure, scalable and feature packed banking mobile apps. They are in the business of innovation and have 270 talented employees and 5 offices worldwide. The technology they are working on includes Android, iOS, and IoT. - techtalks
Konstant Infosolutions

Konstant Infosolutions goes with the mark of innovation in the web and mobile domain. Its global footprints come firm and real with clients in 40+ countries and live offices in 6 worldwide locations. Already in its 14th season, the company is going lean and strong with advanced technology solutions ...read more.
At Konstant, they strive to excel in the invention and development of the industry's most advanced technologies including mobile apps, web, eCommerce, mCommerce, IoT, Wearables, AR/VR, cloud integration, cross-platform, on-demand, enterprise mobility and alike. They translate these technologies into value for our clients' customers giving them professionally and best-in-class services; thereby helping businesses throughout the world harness their full potential. - techtalks
VironIT
VironIT is an international IT-company founded in 2004 as a provider of custom banking mobile app development services (mobile apps, web-oriented solutions, business software).Their vast experience in web application development enables them to provide professional level services, offering development, deployment, and modernization of web applications with different complexity. - techtalks
Octal IT Solution

Octal IT Solution is a global IT service provider having a strong presence in UK, USA, Singapore, and India. The company has the reputation of delivering niche solutions in the areas of banking mobile app development. Octal has repeatedly prescribed quality as its virtue. With the ISO 9001:2008 certification and strict discipline towards the prominent quality standards, the company has produced exhaustive enterprise level and utility-based solutions in a wide array of technology like Wordpress, Joomla, Zend, iPhone, Android etc. - techtalks
Cleveroad

Cleveroad is a software and app development company with 5 years experience on the IT market. We work both with massive projects and startups and provide a wide range of services: ...read more.
Their specialists transform your ideas and requirements into project documentation what then results in pure benefit from our cooperation.They provide services connected with the development using Joomla!, Wordpress, and Drupal. - techtalks
MLSDev

MLSDev is a world-class mobile and web app development agency that creates awesome web and mobile apps for startups, entrepreneurs, and individuals in a cost-effective and timely manner based on Lean philosophy.
MLSDev specializes in providing all-in-one solutions in web and mobile development. We follow lean principles and work according to agile methodologies to deliver the best results reducing the budget for development and its timeline. - techtalks
e-Legion
The company focuses on building apps that have authentic customer experience and boost business growth. e-Legion provides an excellent service based on four main pillars: careful analytics, UX/UI design, strong development, and detailed testing. - techtalks
The Contenders
DigiXHub
BAdd New Item