Top Ten Best Moments In Animated Shows/Movies
The Top Ten
1
The Twilight Of The Condiments - Earthworm Jim
"BEHOLD the GOOEY SLOP of our SORROW! SLOPPERDAMMERÜNG!
THE TWILIGHT OF THE CONDIMENTS!
WEEP FOR THEM! WEEP FOR THEIR SORROW-HO-HOHO-HOHH! "

"Yes, Snott, my delicate psyche has come horribly unglued! "

YOU THINK? - xandermartin98
2
The Knork - Clone High
"Like magic, the Knork begins to-"
OH MY GOD! I THINK IT HIT AN ARTERY! AH! OH GOD, IT'S INSIDE ME NOW! - xandermartin98
3 Wacky Deli - Rocko's Modern Life
4 Duck Season - Looney Toons
5 Nanoha Freeing Vivio and Destroying the Saint's Cradle Using Her Starlight Breaker - Magical Girl Lyrical Nanoha Strikers
6 Blaster-3 Divine Buster - Magical Girl Lyrical Nanoha Strikers
7 IT'S OVER NINE THOUUUUSAAAND!!! - Dragon Ball Z
8 Oh, What I'm Gonna Do To You... - Ren & Stimpy
9 Nanoha, Fate, Hayate, the Volkenritter, Yuuno, Chrono, and the Rest of the Crew on the Arthra Teaming Up to Defeat the Corrupted Defense Program of the Book of Darkness Once and for All - Magical Girl Lyrical Nanoha A's
10 Nanoha Using Crossfire Shoot on Teana - Magical Girl Lyrical Nanoha Strikers
The Contenders
11 The Final Battle Between Nanoha and Phil Maxwell's Satellite Cannon - Magical Girl Lyrical Nanoha Detonation
12 I'll Take A Potato Chip...AND! EAT IT!! - Death Note
13 Rinne Beating the Ever-Living Daylights Out of a Bunch of School Bullies - Vivid Strike!
14 Landfill Incinerator Scene - Toy Story 3
15 Subaru Getting Angry, Going Into Combat Cyborg Mode, and Proceeding to Kick the Butts of Some of the Numbers - Magical Girl Lyrical Nanoha Strikers
16 The Entire Final Battle Between the Dai-Gurren Brigade and the Anti-Spirals - Gurren Lagann
17 Fate Transforming Into Her Shin Sonic Form and Proceeding to Lay the Smackdown on Jail Scaglietti and 2 of His Numbers and Capture Them - Magical Girl Lyrical Nanoha Strikers
18
WE HAVE TECHNOLOGY - Spongebob Squarepants
*grabs computer and hits it against the table several times* DO DO DO DO DO DO
19
MAMA? MAMA LUIGI?! BWAHAHAHAHA!! (Super Mario World)
And then a meme was born.
20
The Doom Song - Invader Zim
Out of all of Gir's "moments", this is actually my least favorite. It's not really even that funny to me. Cute though.
21 Nanoha and Fate Helping Vivio Back Up After She Tripped and Fell Flat on the Ground - Magical Girl Lyrical Nanoha Strikers
22
"Tango!!!" - Earthworm Jim
Jim: PSYCROW'S BEHAVIORAL CONTROL CENTER! Quick! Your TAPE PLAYER!
Peter: You're NOT gonna get 'CUSTARD' on it again, ARE YOU? - xandermartin98
23 Road Roller - Jojo's Bizarre Adventure
24
TripleDent Gum Commercial - Inside Out
It's funny because this is a very accurate portrayal of ear worms.
25
"How May I..... Help..... You...... Today?" - Zootopia
They should reference this during Ralph Breaks the Internet: Wreck It Ralph 2
26
Nanoha Emerging from Flames to Vita's Dismay - Magical Girl Lyrical Nanoha A's
Vita: "You devil..."
Nanoha: "It's okay if I'm a devil..."
Raising Heart: "Drive Ignition."
Nanoha: "I'll just use my hellish tools to get you to listen! " - PerfectImpulseX
27 Sekiha Love Love Tenkyoken - Mobile Fighter G Gundam
28 Bart Skateboarding Naked - The Simpsons Movie
29 Anthropomorphic Shark Drill Instructor - SpongeBob SquarePants
30
Ren Becomes President and Nukes Australia - Ren & Stimpy
What do you MEAN you don't agree with me?! DO YOU KNOW WHO YOU'RE DEALING WITH?!? - xandermartin98
31 The Condiment King - Batman: The Animated Series
32 The Music Meister - Batman: The Brave and the Bold
33
Completely "Naaakeeed" Descending a Staircase - Rocko's Modern Life
This scene is classic. - xandermartin98
34 Cleavage Gag - Rocko's Modern Life
35 Potato Battery Laser Beam - Rocko's Modern Life
36 The Intro - Rocko's Modern Life
37 A Bowl of Nails for Breakfast Without Any Milk - SpongeBob SquarePants
38 Giant Worm Chase Scene - SpongeBob SquarePants
39 Super Bowl Concert - SpongeBob SquarePants
40 Minerva Mink Foot Fetish Tease - Animaniacs
41 Say Whaaat!? - Clone High
42 "They Flipped the Bitch!" - Clone High
43 The Answer Is C, F***wad - Clone High
44 Anime Art Shift - South Park
45 "How Can You Kill That Which Has No Life?" - South Park
46 The Raven - The Simpsons
47 Log - Ren & Stimpy
48
Powdered Toast Man - Ren & Stimpy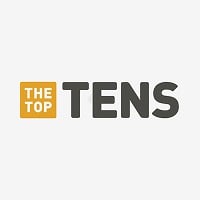 49 The Intro - Earthworm Jim
50 The Intro - Inspector Gadget
PSearch List