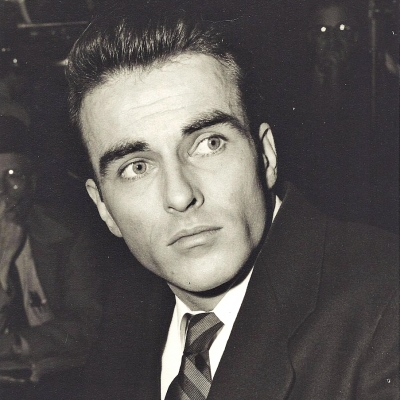 4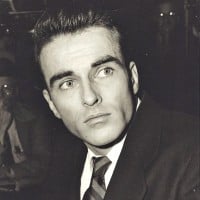 +
Montgomery Clift
Edward Montgomery "Monty" Clift (October 17, 1920 – July 23, 1966) was an American film and stage actor. Along with Marlon Brando and James Dean, Clift was one of the original method actors in Hollywood and was one of the first actors to be invited to study in the Actors Studio with Lee Strasberg and Elia Kazan. He also executed a rare move by not signing a contract after arriving in Hollywood, only doing so after his first two films were a success – "a power differential that would go on to structure the star-studio relationship for the next 40 years".
The New York Times obituary of Clift noted his portrayal of "moody, sensitive young men". He is best remembered for roles in Red River (1948), The Heiress (1949), George Stevens's A Place in the Sun (1951), as a Catholic priest in Alfred Hitchcock's I Confess (1952), as the self-destructive soldier Prewitt in Fred Zinnemann's From Here to Eternity (1953), in Edward Dmytryk's The Young Lions (1958), and as a mentally impaired, sterilized concentration camp survivor in Stanley Kramer's Judgment at Nuremberg (1961).
He received four Academy Award nominations during his career: three for Best Actor, and one for Best Supporting Actor.
Version History:
Lists Featuring Montgomery Clift
Related Lists
Best Montgomery Clift Movies