Top 10 Most Amazing Places to Visit In Africa
I know, most of us love traveling to new places and experience a different culture. Africa is one great continent that corrals these characteristics. Always a top destination for foreign tourists looking to experience an African safari, these are the ten best places in Africa that one can immerse himself into.
The Top Ten
1
Victoria Falls
Victoria Falls, considered as the world's largest waterfall, is very well known as the Adventure Capital of Africa. It was designated as the World Heritage site by UNESCO because of its spectacular geomorphological and geological features. There are a lot of adventures that tourists can do and see here having a large diversity of wildlife. Toursts can go game viewing, sight seeing and there are exciting and full of adrenaline rush activities like Bungee jumping, helicopter rides and white water rafting.
2
Serengeti
The Serengeti region, a place where the great migration happens and is still intact, is a paradise for wildlife as well as for wildlife enthusiasts. It protects and houses the collection of most various terrestial wildlife here on Earth. In here, tourists can have an exclusive and amazing experience of wildlife viewing or safari adventure.
The great migration is really amazing. But you can also see all the other animal favorites like lions, elephants, giraffes and more. It's stunning.
Wildbeast migration in kenya
3
The Pyramids at Giza
One of the major tourist sites that you should not miss is the Pyramids at Giza which were built more than four thousand years ago. Tourists can go and see The Great Pyramid of Khufu, which is the most famous pyramid in Egypt being the most intact, tallest and largest, The Pyramid of Khafre, known for still having its original layers of casing stones, The Pyramid of Menkaure, the smallest pyramid and of course The Great Sphinx, one of the history's most significant constructions.
4
Kruger National Park
The most amazing place in Africa to see the big five and many other amazing animals.
5
Mt. Kilimanjaro
Mt. Kilimanjaro, standing at 5, 895 meters above sea level, is the highest mountain in Africa and also the world's tallest free standing mountain that is breathtakingly isolated with from its surrounding coastal scrubland. Being one of the most feasible high summit in the world, tourists can go mountain climbing and see its different magnificient views while on the journey.
6
Okavango Delta
The Okavangao Delta, being the largest inland delta is a nature's miracle. This extraordinary region is a wetland which held its importance internationally because of the unique ecosystem it has. Tourists can have fun with water-based adventures, experience the exceptional game viewing of bizarre species and wonderful birdwatching.
I love visiting there
It provide plesant wildlife
7 Cape Winelands
8 Bazaruto
9
Vamizi Island
Vamizi is one of the wildest places on the earth. The island has its own private villas where one can spend amazing time with the family and friends. - John_Miller1
Wonderful place to visit or spend an holidays with yours friends and family.
10
Chobe National Park
Chobe National Park, supporting a concentration and a large variety of wildlife which can be found nowhere else in this world, is definitely one of Africa's most amazing rivers. Tourists can take a river cruise, undergo extraordinary bird watching of 460 bird species and also encounter different kinds of animals during the trip.
The Contenders
11
Ngorongoro Crater
Known for the accumulating populations of diverse wildlife present in the place, including endangered wildlife. Because of its unique landscape and wildlife, it became a popular place for tourists. The place is also known for its history. - lapra
12 Maasai Mara National Reserve
13
Etosha National Park
One of the most important and best game reserves in Africa is the Etosha National Park which houses a wide variety of mammal, bird, reptile and amphibian species. This park should be one of the first places you should consider when in Namibia. Tourists can camp here, enjoy the excellent game viewing even at night, birdwatching, a guided safari and game drives.
14
Mount Afadjato
Wonderful place in Ghana!
15
Zanzibar Island
I have heard about this island from many people but never visited. - John_Miller1
16 Sabi-Sands Game Reserve, South Africa
17
Somaliland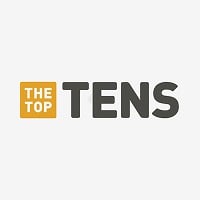 18
Sahara
This desert is considered as the largest in Africa, the largest hot desert, and the third largest desert in the world. Smooth, sandy landscapes. Bringing water and food is recommended. - lapra
19
Amboseli National Park
It is one of the best natural places to visit located in Kenya. The park is known for its abudant diverse wildlife species, especially great numbers of elephants, giraffes, and hippos as well as bird species. - lapra
20
Lake Nakuru
Located in Kenya. Well known lake for its landscapes. Rich home to many diverse african animal species. Plentiful of zebras, pink flamingos, lions, as well as multiple bird species to see. - lapra
21
Table Mountain
Located in South Africa - Cape Town. Table Mountain is best known for its wonderful scenery, seeing beautiful landscapes and the oceans afar from the mountain. Table Mountain is a family friendly place and offers variety of activities to do. - lapra
22
Mount Kenya
The second highest mountain in Africa, with elevations reaching up to 5,199 meters maximum highest. Mount Kenya is a very good challenge to climb for experienced hikers. Expect mountain sickness however, since the mountain is at high elevations as you hike higher. Slightly less visited than the highest mountain Kilimanjaro in Africa, Mount Kenya provides stunning views while on the way to the summit. - lapra
23
Namib
It is mostly known to be the oldest desert in the world, existing for about half a hundred million years, or may be longer than that of the estimation. Bring plenty of water when planning to visit the place, good scenery ahead. - lapra
24
Kalahari Desert
If you want to take a break and isolate yourself from the civilization, this desert should be the place to meet your expectations. A range of wildlife and plants are to be expected. The desert has a quiet environment. Beware, it is a place not for the improperly prepared. - lapra
25
Namib-Naukluft
This is a park much known for its dunes, forming unique landscapes, and populated wildlife. It is one of the best spots in africa to experience beautiful sunsets. The park is also known to contain some of the tallest dunes in the world. - lapra
26
Deadvlei
Very known place for its dead trees, beautiful surrounding landscape, and white terrain. It is surrounded by dunes reaching up to several hundred meters. The dead trees are known to have existed and died centuries ago. - lapra
27
Avenue of the Baobabs
Located in Madagascar. Well known of its otherworldly looking trees and landscape. Because of this, it is one of the most popular attractions in Madagascar. It is best visited when the sun sets. - lapra
28
Robben Island
It is a historical island filled with history, it was mainly a prisoner area and as a home for political prisoners in the past. Visiting here is a strong emotional experience, and teaches you the history of south africa. - lapra
29
Boulders Beach
Located in South Africa. This is a beach extremely known for large population of african penguins, which are endangered in the world. It is an opportunity not to miss. - lapra
30
Lion's Head
Located in South Africa in Cape Town. Often visited for its very stunning scenery. Suitable for all hikers and visitors of any experience. - lapra
31
Signal Hill
Signal Hill is located at South Africa in Cape Town. Visited by many people for its exceptional views paired with beautiful sunsets and sunrises. It is a popular spot for doing activities, mainly picnics. - lapra
32
Cango Caves
Considered as one of the popular caves located in South Africa, this place receives many tourists. The cave contains useful historical and educational information for history lovers of any age. It is known for having beautiful rock formations and features. - lapra
33
Blyde River Canyon
Located in South Africa. It may be perhaps known for being one of the largest canyons in the world. Surrounded by dense greenery, beautiful landscapes and views are seen everywhere in the canyon. - lapra
34
Chapman's Peak
Located in South Africa. Best known for its breathtaking views. - lapra
35
Cape of Good Hope
Located in South Africa, Cape Town at the most southern western part. Greatly known for its landscape and views, mainly its cliffs. The place also contains some animal wildlife activity. - lapra
36
Addo Elephant National Park
Located in South Africa. Home for wide range of animal species including endangered species. Known for containing many elephants, hence the park name. It is a large park, take your time to explore around. - lapra
37
Kirstenbosch
This is a garden located in South Africa, Cape Town. It is one of the recommended places to visit when visiting Cape Town of the first time. Known for its stunning views, diverse flora, fauna, and history. The place provides a wide range of activities available. One of the greatest places in Cape Town to learn about plants. - lapra
38
Bourke's Luck Potholes
Located in South Africa. One of the popular natural attractions in South Africa known for its unique geological features, pot holes and landscapes which is caused by water erosion. The place also gives you a stunning view along with a peaceful experience. - lapra
39
West Coast National Park
Located in South Africa. Best known for diverse wildlife, beautiful variety of flora, good beaches and its views. Very suitable for hiking and various activities. - lapra
40
Sterkfontein Caves
Located in South Africa. Known for its history. For history lovers, the place provides a decent experience for learning the early history of humans. - lapra
41
Garden Route National Park
Located in South Africa. Either take a stroll at the park or do hiking activities. For hikers, it provides decent hikes, mainly the Otter Trail which provides stunning scenery and vegetation. The place overall provides beautiful landscapes, seashores along with diverse activities to enjoy. - lapra
42
The Big Hole
Located in South Africa. The Big Hole was previously used as a mine to discover diamonds. Now a historical place, it is greatly known for its mining history, diamonds and rich views. It contains a museum that clearly explains the rich history at the place. - lapra
43
Sudwala Caves
Located in South Africa and is considered one of the oldest caves in the world. Known for containing ancient formations, beautiful overall natural features. The place contains rich historical information decent for any history lover or nature lovers providing educational and spectacular experiences for all ages. - lapra
44
Nairobi National Park
Located in Kenya, one of the popular national parks tourists often come to see the diverse wildlife, and lions. The national park is close next to the city. Visiting is a lifetime experience. - lapra
45
Tsavo East National Park
Located in Kenya. Popular and the largest park in Kenya, giving you a long spectacular experience on the run. The national park is suitable for animal watching as it is greatly known for containing various wildlife in abundance. - lapra
46
Tsavo West National Park
Located in Kenya. Best spot for appreciating nature, overall scenery as well as seeing various kinds of animals, primarily the big five, elephants, lions, giraffes, etc. The park's quiet environment gives a sense of peace and nature experience. - lapra
47
Thomson's Falls
Located in Kenya. The ideal place for adventurous hikes and scenic experiences, along with seeing the beautiful falls surrounded by vegetation. - lapra
48
Ouzoud Falls
Located in Morocco. One of the most well known falls in Africa and is often a crowded place. The place comprises of difficult walks and treks. Tourists typically visit this place to see and interact with monkeys. Be well prepared with the right equipment if planning to walk around the place. - lapra
49
Rmilat Park
Located in Morocco. Known for its views and magnificent landscapes, and suitable place for picnics. Take a casual stroll in the place or a long walk around the park. Visitors in the park can enjoy various outdoor activities. - lapra
50
Caves of Hercules
Located in Morocco. The cave is near the sea, and occasionally crowded as it is a popular attraction for tourists. Otherwise known for its views, legends and history. - lapra
PSearch List
Related Lists

Top Ten Places Trying to Get Independence in Africa

Top 10 Most Beautiful Places to Visit In Canada

Top 10 Most Beautiful Places to Visit in France

Top 10 Most Beautiful Places to Visit

Nicest Places to Visit In England
List StatsCreated 5 Oct 2012
Updated 1 Oct 2019
54 listings
7 years, 69 days old

Error Reporting
See a factual error in these listings? Report it
here
.