Most Annoying Actors
The Top Ten
1
Matthew McConaughey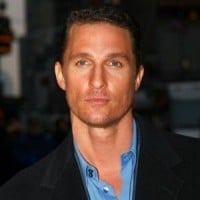 Matthew David McConaughey is an American actor and producer. He first gained notice for his breakout role in the coming-of-age comedy Dazed and Confused, and went on to appear in films such as the slasher Texas Chainsaw Massacre: The Next Generation, the legal thriller A Time to Kill, Steven Spielberg's ...read more.
The way he talks makes me want to die.
Also his demeanor, acting like he is all that when he isn't.
Most annoying speech patterns I have ever heard.
I wish he would crash in a head on collision in his annoying as hell Lincoln commercials
2
Matt Damon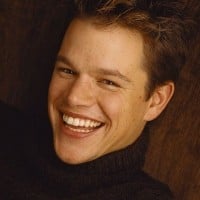 Matthew Paige "Matt" Damon is an American actor, film producer and screenwriter. He is ranked among Forbes magazine's most bankable stars and is one of the highest-grossing actors of all time.
We are having Matt Damon crammed down our collective throats right now and people are dying for more!
Makes the same movie over and over, although did a phenomenal job in School Ties and Mystic Pizza.
Same demeanour with awkward wince, overrated unconvincing actor.
Over-acting
3
Ashton Kutcher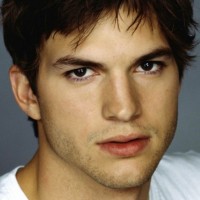 Can someone send this stupid unfunny farmboy back to the cornfield he's corny in more ways than one. Charlie sheen is better looking and was blessed with a personality. Kutcher is retarded and boring!
He is arrogant and annoying.
4
Tom Cruise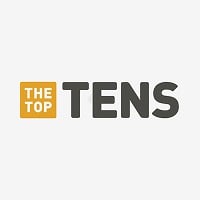 Tom Cruise is an American actor and filmmaker. Cruise has been nominated for three Academy Awards and has won three Golden Globe Awards.
He has he short man syndrome and he was never overly good looking for the fuss created by the media about himself. Not to mention mediocre acting. He was just too famous and that made him fans that went to see his overly advertised movies.
The guys nuts and what role will stand up to the test of time? Maverick possibly.
Couch jump anyone? How about the fact that he thinks that there is no need for any medications and vitamins will cure everything?
Should have retired years ago while he had some support and dignity. Now I'm just embarrassed for him.
5
Ben Affleck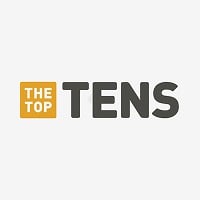 Benjamin Geza Affleck-Boldt is an American actor and filmmaker. His accolades include two Academy Awards, three Golden Globe Awards, two BAFTA Awards, and two Screen Actors Guild Awards.
Yeah, he's pretty annoying and I think every movie he makes has to do with the greatness of Boston.
Enough with Boston already.
Thinks he's a good director.. But actually an talentless idiot who has a high budget. Stll can't believe Argo won Oscar for that pretentious crap.
I hate Irish racist actors from boston with no talent except to speak like street trash without pronouncing rs boston is wannabe New York. Sick of it sick of them!
6
John Malkovich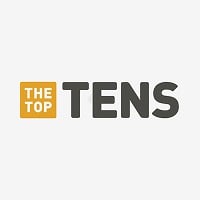 John Gavin Malkovich (born December 9, 1953) is an American actor, producer, director, and fashion designer. Over the last 30 years of his career, Malkovich has appeared in more than 70 motion pictures. ...read more.
This creature is utterly without talent. Even worse, he seems to THINK he has talent. He always sounds like he's just starting to study acting. Truth is, he defiles everything he touches. Holy God. Whose money bought him major spots in cinema? PUKE, BARF, AARRGGHH!
More annoying than Hitler
Annoying voice and annoying face
His voice annoys the turds out of me. - logblobo
7
Will Ferrell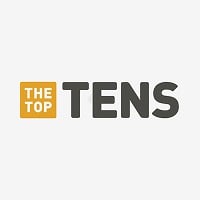 John William "Will" Ferrell is an American actor, comedian, producer, and writer. He first established himself in the mid-1990s as a cast member on the NBC sketch comedy show Saturday Night Live.
I can tell by his movies this guy has a huge who. He's always the best at whatever the character does in his films. He was the best figure skater, the best news anchor, the best NASCAR driver, even Santa's best elf. Also quit making sporting events about yourself, people don't go to these games to cater to your ego. Go as a fan and enjoy the game, don't make yourself a part of it.
Over acts. I don't want to see him in his underwear ever again!
8
Martin Lawrence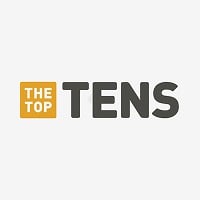 Martin Fitzgerald Lawrence is an American stand-up comedian, actor, producer, writer, and voice actor.
This guys about as funny as a stick. Big Momma!
Always plays an obnoxious character
9
Sean Penn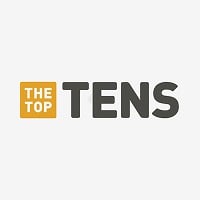 Sean Justin Penn is an American actor, filmmaker, and political activist. He has won two Academy Awards, for his roles in the mystery drama Mystic River and the biopic Milk.
Did a great job with "I am Sam", but the guy needs to loosen up off screen for cryin out loud. Get a sense of humor already.
A talented actor, but seems very full of himself.
10
Jesse Eisenberg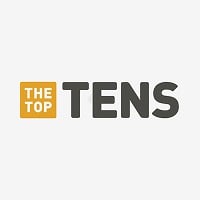 Jesse Adam Eisenberg is an American actor, author, playwright, and humorist. He made his television debut with the short-lived comedy-drama series Get Real.
I don't like his face or his squeaky voice
It's just his voice. Every time I hear it I think of Rio, or can't take his actor seriously. Not that he is bad, just the he isn't always placed in the right roles.
The Contenders
11
Amy Schumer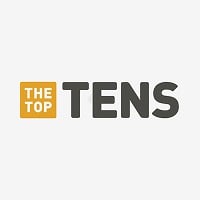 Amy Beth Schumer is an American stand-up comedian, writer, actress, and producer. She is the creator, co-producer, co-writer and star of the sketch comedy series Inside Amy Schumer, which debuted on Comedy Central in 2013 and has received a Peabody Award.
It is sad we have to vote for her to be an annoying one, she should be in the top list just because she is annoying. No need to vote for her to be annoying.
12
Russell Brand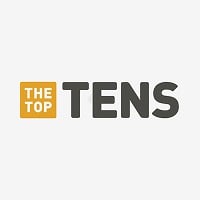 Is he even an actor? The guy is hypocritical and he wouldn't stand a single day in the real world
Just overall an annoying, big headed, useless turd in human form, a no-talent under-achiever who believes that he is the savior of the people, the worthless scum-bag should be used for target practice.
This man looks like a caveman. His voice and body movements don't help either.
The definition of the most annoying actor. I cannot even stand watching more than one minute of him!
13
Johnny Depp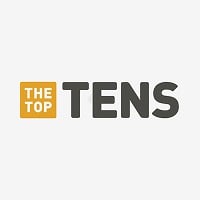 John Christopher "Johnny" Depp II is an American actor, producer, and musician. He has won the Golden Globe Award and Screen Actors Guild Award for Best Actor. His role in a movie is often rather big. His character is often on the "loopy side" and his character being in a darker state of mind, etc.
Always mediocre, he became an alternative actor because he wasn't the typical good looking guy he thought he was. He pretends to have an attitude because whoever isn't gorgeous and talented, must have something weird to accompany his ego.
Should be higher, I'm starting to hate his guts
Was good, now I am not so sure.
14
Jackie Chan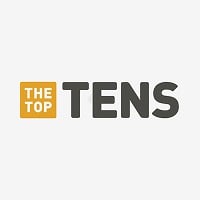 Chan Kong-sang known professionally as Jackie Chan, is a Hong Kong martial artist, actor, film director, producer, stuntman, and singer. He is known for his acrobatic fighting style, comic timing, use of improvised weapons, and innovative stunts, which he typically performs himself, in the cinematic ...read more.
He isn't even that good and most likely can't fight to be honest also he is in most movies that could be done better than someone ell to be hones
Do people really go to see these movies?
15
Ben Stiller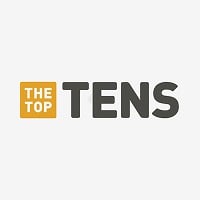 Benjamin Edward Meara "Ben" Stiller is an American actor, comedian, and filmmaker. He is well known for his roles in various comedies including There's Something About Mary, Zoolander, DodgeBall: A True Underdog Story, and Tropic Thunder.
His dad is funny eating a bowl of cereal. Ben is the same boring, unfunny person in every movie.
He has a knack for making me feel uncomfortable
Takes over acting to a whole new level. All of his characters are basically the same. Needs to step away from the spotlight and let someone else come in and entertain us.
I actually like Ben Stiller but a LOT of people hate him.
16
Adam Sandler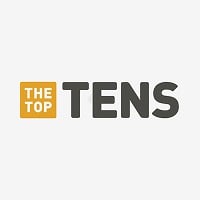 Adam Richard Sandler is an American actor, comedian, screenwriter, and film producer. After becoming a Saturday Night Live cast member, Sandler went on to star in many Hollywood feature films that combined have grossed over $2 billion at the box office.
So awful I would rather pull my fingernails out than watch anything with him in it
Just another jew in the Jewllywood having a career for no reason other than the fact he is a jew
Ugly
Did amazing in "The Waterboy" but overly he's a dick
17
Bruce Willis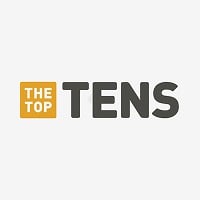 Walter Bruce Willis, known professionally as Bruce Willis, is an American actor, producer, and singer.
Did nothing but tough guy roles after Moonlighting (inferiority complex)?
Skinny old white chicken showin his saggy ass. Is he 70 now?
18
Jimmy Fallon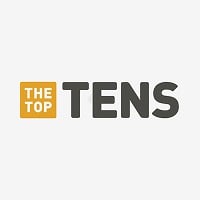 James Thomas "Jimmy" Fallon is an American comedian, television host, actor, singer, writer, and producer.
Nothing more annoying than someone who thinks they are funny
One word... Annoying. I flip the channel anytime he shows up.
19
Jack Black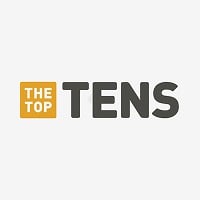 Thomas Jacob "Jack" Black is an American actor, singer, musician and comedian. His acting career has been extensive, starring primarily in comedy films. Black is the lead vocalist of the comedic rock group Tenacious D, which he formed in 1994 with friend Kyle Gass. They have released the albums Tenacious ...read more.
He was never really funny, the people who like him, are like him and I avoid them.
He's really annoying extremely lame. He's a disgrace to serious musicians. Spinal tap was a humorous parody, but Jack black is a living idiot.
I can't stand talking to people like his persona so why would I want to watch him for 2 hours?
This guys face makes me cringe.
20
Alec Baldwin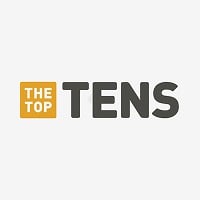 Alexander Rae "Alec" Baldwin III is an American actor, producer, and comedian. A member of the Baldwin family, he is the oldest of the four Baldwin brothers, all actors.
God he is disgutsing
Cat in the hat ruined his name
Sooo annoying especially when with his wife
21
Josh Radnor
Ted from 'how I met your mother' his quest for love sucks!
22
Dwayne Johnson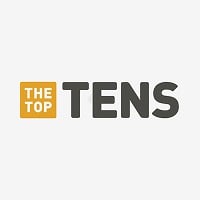 Dwayne Douglas Johnson, also known by his ring name The Rock, is an American and Canadian actor, producer and semi-retired professional wrestler, signed with WWE.
This guy is always the hero, and somehow he can do anything
He's just a wrestler how got into acting and had a one or two successful movies and now he thinks he's some big show
He's gotten a little cocky
23
Vijay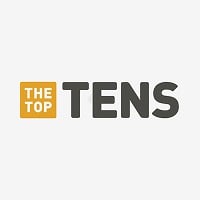 Joseph Vijay, better known mononymously as Vijay, is an Indian film actor and playback singer who works in Tamil cinema and his films dubbed into Telugu, Hindi, Malayalam and Mandarin Chinese. He is one of the highest paid actors in Tamil cinema.
24
John Travolta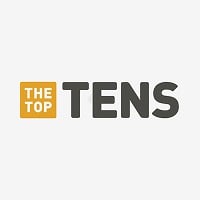 John Joseph Travolta is an American actor, dancer, and singer. Travolta first became known in the 1970s, after appearing on the television series Welcome Back, Kotter and starring in the box office successes Saturday Night Fever and Grease.
What a horrible singing voice he sounds like a girl
25
Ryan Reynolds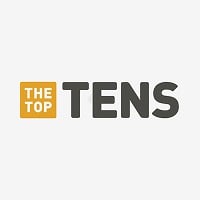 Ryan Rodney Reynolds is a Canadian actor and producer. He portrayed Michael Bergen on the ABC sitcom Two Guys and a Girl, Billy Simpson in the YTV Canadian teen soap opera Hillside, as well as Marvel Comics characters Hannibal King in Blade: Trinity, Wade Wilson / Weapon XI in X-Men Origins: Wolverine, ...read more.
Ryan reqynolds even with the nose job you aren't that good looking and you seem like a closet case.
26
George Clooney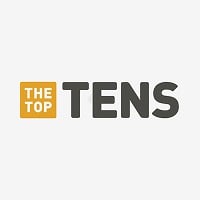 George Timothy Clooney is an American actor, filmmaker and activist. He has received three Golden Globe Awards for his work as an actor and two Academy Awards, one for acting and the other for producing.
So annoying words cannot express. Closet case.
27
Charlie Sheen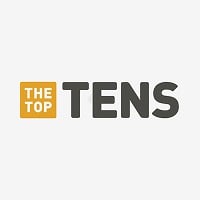 Carlos Irwin Estévez, known professionally as Charlie Sheen, is an American actor. Sheen has appeared in films including Platoon, Wall Street, Young Guns, Eight Men Out, Major League, Hot Shots!, and The Three Musketeers.
Overly annoying, ugly, talent-less and so full of himself. The guy couldn't be more annoying, he could die of AIDS and nobody would miss him
28
Robert Pattinson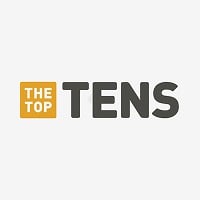 Robert Douglas Thomas Pattinson is an English actor, producer, model, and musician. He started his film career by playing Cedric Diggory in Harry Potter and the Goblet of Fire, a 2005 fantasy film.
29
Hayden Christensen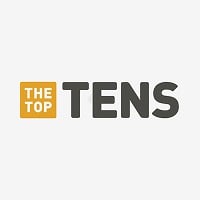 Hayden Christensen is a Canadian-American actor and producer. He began his career on Canadian television at the age of 13, then diversified into American television in the late 1990s. ...read more.
Thank you for screwing up Star Wars.
30
Mike Myers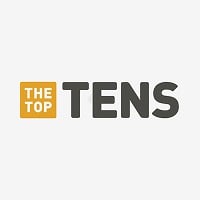 Michael John "Mike" Myers is a Canadian actor, comedian, screenwriter, director, and film producer, who also holds British and American citizenship.
31
Jim Carrey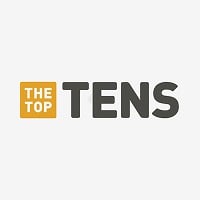 James Eugene "Jim" Carrey is a Canadian American actor, comedian, impressionist, screenwriter, and producer. He is well known for comedic roles in films such as Ace Ventura: Pet Detective, The Mask , Dumb and Dumber, Ace Ventura: When Nature Calls, The Cable Guy, Liar Liar, How the Grinch Stole Christmas, ...read more.
He ALWAYS over acts. I just want to scream at him to shut up. He always plays roles where he is very loud.
32
Shia LaBeouf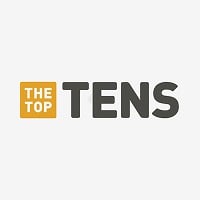 Shia Saide LaBeouf is an American actor, performance artist, and director who became known among younger audiences as Louis Stevens in the Disney Channel series Even Stevens.
He was good in Holes, I'll give him that. But other than that... Eh.
33
Martin Sheen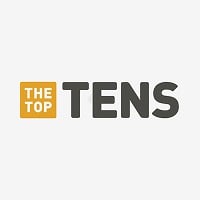 34
Tom Green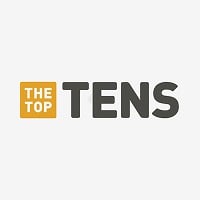 Michael Thomas "Tom" Green is a Canadian actor, rapper, writer, comedian, producer, director, talk show host, and media personality.
35
Andy Dick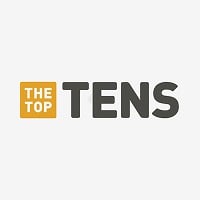 Andrew Roane "Andy" Dick is an American comedian, actor, musician, and television and film producer. Throughout his career, Dick has experienced arrests, legal issues, and controversies. Some of his most offensive moments include indecent exposure, drug intoxication, saying insensitive and racist remarks, ...read more.
36
Amy Poehler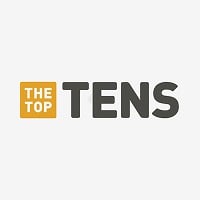 Amy Poehler is an American actress, comedian, director, producer, and writer. After studying improv at Chicago's Second City and ImprovOlympic in the early 1990s, she became part of the Chicago-based improvisational comedy troupe Upright Citizens Brigade.
37
Jennifer Lawrence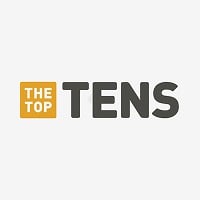 Jennifer Shrader Lawrence is an American actress. Lawrence began her career in television, playing her first major role as a main cast member on the TBS sitcom The Bill Engvall Show.
38
Kevin Costner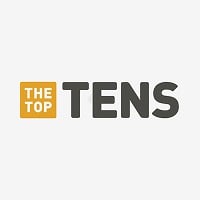 Totally boring performances and an inexpressive face - paqui
Water world and The Postman. Enough said.
39
Jack Nicholson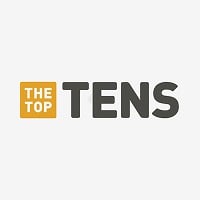 John Joseph Nicholson (born April 22, 1937) is an American actor and filmmaker, who has performed for over 60 years. Nicholson is known for playing a wide range of starring or supporting roles, including satirical comedy, romance and dark portrayals of antiheroes and psychopathic characters. In many ...read more.
40
Tom Hanks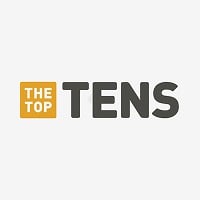 Thomas Jeffrey "Tom" Hanks is an American actor and filmmaker. He is known for his roles in Splash, Big, Turner & Hooch, Philadelphia, Forrest Gump, Apollo 13, Saving Private Ryan, You've Got Mail, The Green Mile, the Toy Story Franchise, Cast Away, The Da Vinci Code, Captain Phillips, and Saving Mr. ...read more.
Wooden actor who can't portray any emotion, no matter what role he plays
41
Russell Crowe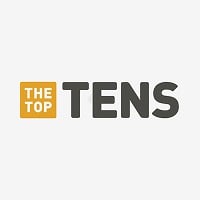 Russell Ira Crowe is an actor, film producer and musician. Although a New Zealand citizen, he has lived most of his life in Australia and identifies himself as an Australian.
This guy needs some serious anger management, and just listening to him talk you can tell he thinks he's bigger than everyone.
42
Tara Reid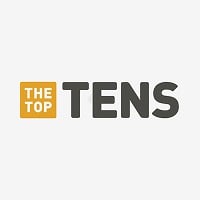 Tara Reid (born November 8, 1975) is an American actress. She is known for playing Vicky in the films American Pie (1999), American Pie 2 (2001) and American Reunion (2012). In 2013, she starred as April Wexler in the television film Sharknado, and went on to reprise the role in three sequels (2014–16). ...read more.
Ignoring the worst boob job in the world, I cannot think of a single film where she is actually tolerable.
43
Michael Cera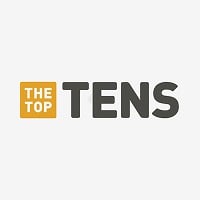 Can we get any range with our character selections?
44
Keanu Reeves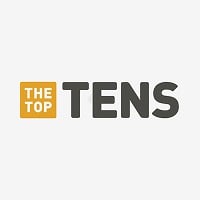 Keanu Charles Reeves (born September 2, 1964) is a Canadian actor, director, producer, and musician. He gained fame for his starring role performances in several blockbuster films, including comedies from the Bill and Ted franchise.
This should really be a tie between him and Michael Cera.
45
David Spade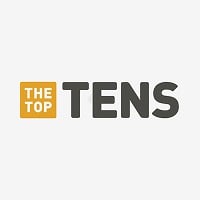 Only has one role and doesn't act it well.
Without Chris Farley, David Spade comes across as just a whiny child.
Little, annoying voice, and is not funny!
46
Dane Cook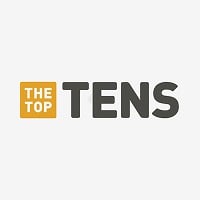 Dane Jeffrey Cook is an American stand-up comedian and film actor. He has released five comedy albums: Harmful If Swallowed; Retaliation; Vicious Circle; Rough Around The Edges: Live From Madison Square Garden; and Isolated Incident.
He has probably had one of the worst transitions from stand-up to film, second only to Chris Rock. The only difference, is that Chris Rock actually has good stand-up.
47
Quentin Tarantino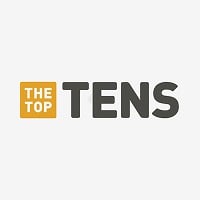 Quentin Jerome Tarantino is an American film director, writer, and actor. His films are characterized by nonlinear story lines, satirical subject matter, an anesthetization of violence, extended scenes of dialogue, ensemble casts consisting of established and lesser-known performers, references to popular ...read more.
Every time I watch or read and interview with him, he comes across as so pompous.
48
Doug Tait
He's a stuntman. He's not an actor, and it's so annoying to see him claim to be an "actor", when all he's really doing is sitting behind some latex and walking across the screen.
His Wikipedia page is terrible. It should be covered in latex and walked off of Wikipedia. That would be hillarious.
49
Robin Williams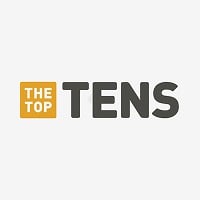 Robin McLaurin Williams was an American actor and comedian. Starting as a stand-up comedian in San Francisco and Los Angeles in the mid-1970s, he is credited with leading San Francisco's comedy renaissance. He died in 2014.
Another actor who over acts. Ugh! He always seems to be acting, even in interviews. However, I will say that he does very well in his non comedic roles
50
Salman Khan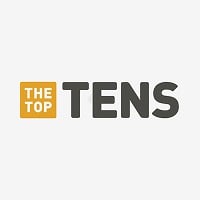 Abdul Rashid Salim Salman Khan, credited as Salman Khan, is an Indian film actor, producer, singer and television personality.
PSearch List