Most Annoying Anime / Manga Characters
ruki94
The Contenders: Page 10
181
Ayumi (Conan)
To all people saying Ran is useless and annoying. One thing I found Ran annoying is her voice it sounded like a 5 year old instead. But Ayumi voice was so annoying both dub and sub, that you want to quick the series or fast forward the show. at she can do something! All Ayumi do is stay still and do nothing if she sees danger! Ran if she danger she'll use karate on them. Ayumi nothing all she ever do is a god damn nothing. The series would be better if she and her friends aren't there! And she see her friends see another women she get jealous. Also she think that Conan and her would be together. NO! Just NO! He's ten years older than you and he's stuck in the body of a child. In movie 2 she believe that a fortune telling machine put her and Shinichi together! This one reason I started skipping episodes.
Not only does this Anime piss me off because of a drawing style the characters literally mean love main character Conan be their friend by threatening him in this was in on it
She's like almost as annoying as ran
V 2 Comments
182
Boa Hancock (One Piece)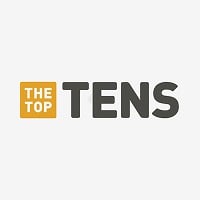 I'm I the only one who finds her annoying? -.- yes she may be really strong and all that . But the hole obsession with luffy is to much
- And to everybody who loves her, don't write a roman about it
thanks bye
What are you expect with BOA she's a horror
I hate her arrogance. Seriously, bitchiness to the bones.
THE MOST ANNOYING, ARROGANT, SELFISH, B*TCH! SHE THINKS SHE RULES THE WORLD ALL BECAUSE OF HER BEAUTY, AND EXPECTS PEOPLE TO FORGIVE HER BECAUSE SHE SAYS SHE'S BEAUTIFUL. Trust me, Robin and Nami are way more pretty! Inside and out! IN THE ANIME, THEY SAY SHE DOESN'T EVEN COMPARE TO THE SHIRAHOSHI. She's selfish, and kicks animals because they were 'in her way' like, what kind of heartless bitch does that?!

Don't even get me started on her personality, or her infatuation with Luffy.
183
Marechiyo Omaeda (Bleach)
Hey it's everyone's favorite punching bag
184
Pikachu (Pokemon)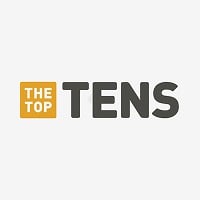 Pikachu are a species of Pokémon, fictional creatures that appear in an assortment of video games, animated television shows and movies, trading card games, and comic books licensed by The Pokémon Company, a Japanese corporation.
Pokemon is the best ever it's so cool
Pokemon is so cool the best ever!
I liked him at start because he was small and cute but later his voice becomes annoying.
I HATE HIM!
HE LOOKS ANNOYING
HE SOUNDS ANNOYING
HE ACTS ANNOYING
HIS FAME IS ANNOYING
HIS TITLE AS THE FACE OF Pokemon IS ANNOYING
TRAINER IS ALSO ANNOYING
EVERYTHING ABOUT HIM IS ANNOYING
SHOULD BE IN NUMBER 1!
jolteon should be the face of Pokemon - JolteonIsAwesome
V 3 Comments
186
Komori Yui (DiaLover)
Ugly slut that needs to die, her game and manga version is even worse
187
Dung Beetle (Bokurano)
What the hell is that float in the air how to get my gun
188
Syrus Truesdale (Yugioh GX)
All he does is complain and talks about being friends with Jaden. Also his English voice actor is very obnoxious.
189
Yūichirō Hyakuya (Seraph of the End)
What no he's amazing
YUU IS TE BEST PROTAGINIST OKAY SO BYE KYS
190
Suou Pavlichenko (Darker Than Black)
Suou completely ruined season 2 of DTB. I wanted to see what happened with Yin since she was still alive. When Hei realized he could get to her at the end of Gaiden I thought they'd have a bunch of awesome fights and drama, but no. Instead we focus on some random girl we don't care about. I don't care about her sob story! So what if her brother's a contractor, she's fine with it! I don't know why they'd expect us to care about bunch of people they just introduced us to, especially since it takes away from all the main characters we used to know and love. And then there's that stupid magic girl transformation she does. It totally draws away from the dark and brooding theme the show has always had. It literally reminds me of Ahiru's transformation from Princess Tutu. And when a show called Darker Than Black resembles something called Princess Tutu you know you're doing something wrong.
V 1 Comment
191
Ryuko Matoi (Kill la Kill)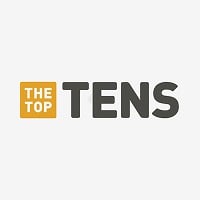 What's wrong with her? She's a total badass. She might be a little annoying and stubborn at times, but overall, I still like her.
Annoying, boring, generic male lead with tits. I assume no real girls act like her
Don't even get me started on this wacko! - SelfDestruct
She acted more like a guy. that's just a generic shonen hero with tits. real girls don't act like that 😧 why not just make her a guy from beginning?
192
Kyubey (Puella Magi Madoka Magica)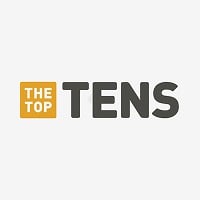 Kyubey is a fictional character from the 2011 anime series Puella Magi Madoka Magica and its related media.
2 FACED ANIMAL. HORRIBLE!
Wow kyubey IS SO ANNOYING! HE HAS NO FEELINGS WHATSOEVER ABOUT HOW MANY LIVES HE'S RUINED! AND HE doesn't CARE WHEN ALL THE LOVED CHARACTERS DIE
BRUTALLY. WOW WHAT A SELFISH CHARACTER! HE SHOULD BE FIRST ON THIS LIST! -Otakugirl
He tricks girls into being magical girls, but takes away their souls, make them to a gem. And once the girls become witches, he takes all the energy(from the hope and despair)and eats the grief seed later. "Aw! He's so cute! He would never do such cruel things! " But seriously?! HE TAKES TEENAGE GIRLS' SOULS, TAKES THE ENERGY WHEN THEY FALL TO DESPAIR(which means turned to a witch)AND CONSUMES YOUR GRIEF SEED(the last part of you).HE TRICKS YOU INTO THINKING THAT HE'S GOING TO BE LIKE THE STEREOTYPICAL MAGICAL GIRL ANIMAL WHO IS SO NICE AND ALL! BUT HE'S SOME SORT OF DEMON DISGUISING AS A CUTE ANIMAL! And does this sound NICE?!
====================================
Kyuubey:On this planet, you called females who've yet reach adulthood, girls. It makes perfect sense because you'll eventually turn into witches, you should be called magical girls...(from episode 8)
=====================================
And there's no way to kill him! He'll just be resurrected! He's like ...more - MLPFan
193
Suguha Kirigaya (Sword Art Online)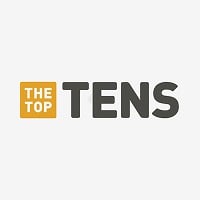 Suguha Kirigaya is a fictional character who appears in the Sword Art Online series of light novels by Reki Kawahara.
Finally! Somebody who think that she's annoying too!
I don't like Kirito cousin all she does stand their do nothing buut heal! She regrets that she doesn't confess her love to her cousin by Kirito x Asuna shipping already set sails.
She was sooo annoying
194
Hitomi Shizuki (Puella Magi Madoka Magica)
I actually agree with this. Hitomi was nothing above a minor character whose only purpose in the show was just to create unneeded drama and love trouble between her and Sayaka over a boy. I wouldn't say I hate her, but with her actions in the anime, she did come off as rather... jerk-y. I couldn't help but cringe, though, whenever this character even decided to open her mouth. In short, despite her placement in the show only being intentional to form a love triangle that would lead to an eventual heartbreak with the beloved Sayaka, she's virtually worthless--worthless enough so that there's truly no point for her to be in the show at all, even if it's only for an extra tragedy involving a main character.
I hate Kyuubey and all. But how could I added him In this list instead of Hitomi?! Hitomi doesn't take people's souls and tricks them or anything. But she's very annoying. Why? She's homophobic and the main reason she was added to the show was just to torture Sayaka. And her life was SO easy! She's rich as fudge(censored swearing because If I swear in my comment, It probably won't be approved),She's pretty, she gets love letters 24/7, and she's the class monitor. And when Sayaka dies, she cries like a baby and If the funeral scene had audio, she probably say"IT'S MY FAULT! "In her annoying voice. I hate Hitomi, she'll always be 2nd(Kyuubey will aleays be 1st)for worst Madoka character for me. - MLPFan
She's homophobic, obnoxious, and also a traitor to her friendship with Sayaka. I wish that she could just die at the highly rumoured 2nd season. She deserves that over her selfish actions. She doesn't even care about her friends and would just break their friendship over a guy. At least Shirley from Code Geass(another character I hate, by the way)cares about her friends. She's also one of the people responsible of Sayaka's death(Kyuubey, Kyousuke, and HER). And is she really a traitor to her friends? She kinda is because she once thought of her friends as lesbians and the whole Kyousuke drama. And also the time she took her book bag out of her locker, and she STILL thinks that they're lesbians. She's one of the worst characters in Madoka Magica. - MLPFan
195
May (Pokemon)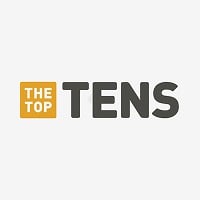 May is a female companion to Ash in the generation 3 anime. She was also the female character in Ruby, Sapphire, Emerald, Omega Ruby, and Alpha Sapphire. May (anime) debuted in the 275th episode, "Get the Show on the Road!" She was going to be a trainer, but wasn't excited about it. After meeting a ...read more.
196
Mai (Avatar the Last Airbender)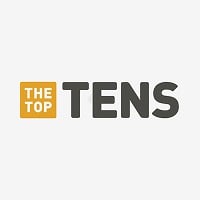 197
Tony Tony Chopper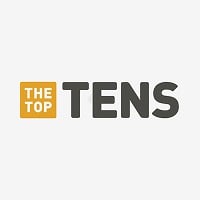 I swear to god all he ever does is scream and cry it's SO ANNOYING - AceDragneel7
So useless - AceDragneel7
Ugh I hate him
198
Kei Takishima (Special A)
How can someone be so smart but so dumb at the same time? Why doesn't he just confess to Hikari? I know it's very hard to confess but come On! They've known each other since they were children! You can't expect the girl to like you if you act like a douche around her all the time. He actually isn't that believable since he's too perfect.
I understand why Kei is on this list. He's so dumb. If he wants Hikari to know that he likes her why doesn't he just admit it instead of calling her second place in almost every single damn episode.
Actually kei is just shy but honestly I don't find him annoying
V 1 Comment
199
Renge Inui (Air Master)
It's LOUD. And she does not STOP. EVER.
200
Nel (Bleach)
Haha ha, calling Nel annoying is like saying the sky is pink
Nel seems weak at first but then she becomes a total badass. End of story. - ItsDaWorldOfSNuGGLEZ
V 3 Comments
PSearch List
Recommended Lists
Related Lists

Top Ten Anime/Manga Characters

Strongest Female Anime/Manga Characters

Top Ten Strongest Anime/Manga Characters

Smartest Anime/Manga Characters

Top Ten Coolest Anime/Manga Characters
List StatsUpdated 21 Jul 2017
5,000 votes
360 listings
6 years, 42 days old

Top Remixes (65)

1. Sakura Haruno (Naruto)
2. Makoto (School Days)
3. Misa Amane (Death Note)

cutiegirly600

1. Naruto Uzumaki (Naruto)
2. Hinata Hyuga (Naruto)
3. Chi Chi (Dragon Ball)

bbvno

1. Pan (Dragon Ball)
2. Sakura Haruno (Naruto)
3. Happy (Fairy Tail)

LDragoCis
View All 65
Posts
Error Reporting
See a factual error in these listings? Report it
here
.