Most Annoying Celebrities
The Contenders: Page 11
201
PopularMMOs/GamingWithJen
They only win build battles and drawing battles due to fame. Without the fame, they're worthless! - therealman
I can say that Pat and Jen are even just as retarded as the fans and create many bad jokes. Such as:
", I DID IT! "
"WHOEVER WIN THIS ONE IS THE TRUE WINNER! "
"THE CREATOR IS A HACKER! " (Just because the creator is too good)
Well I'm sick of this channel now! - therealman
Can't play games at all! https://www.youtube.com/watch? v=sCYNIGecLG0
Why does Pat keep running away from Jen when she have like diamond stuffs? This is 1.12, Jen has no chance at all (She doesn't know how to attack in 1.10), even with her diamond stuffs. But Pat is just too dumb to know that! - therealman
202
Steven Spielberg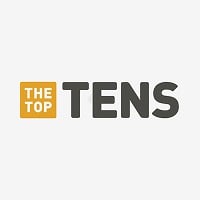 Steven Allan Spielberg is an American director, producer, and screenwriter. He is considered one of the founding pioneers of the New Hollywood era, as well as being viewed as one of the most popular directors and producers in film history.
He seems really bossy.
Moralistic bully who wants to rule the world
Moralistic bully who thinks he rules the world
203 Frances McDormand
204
Dick Cheney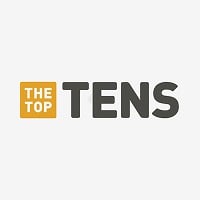 Richard Bruce Cheney, generally known as Dick Cheney is an American politician and businessman who was the 46th Vice President of the United States from 2001 to 2009, under President George W. Bush.
This unhappy and miserable 21st century has been brought to you by Dick Cheney, George Bush's puppet-master. Murderous, gluttonous, selfish, chicken-hawk bastard with a voice like an ice-berg flowing through a sewer. I bet he smells like brimstone.
And those are his good points.
205
Taylor Momsen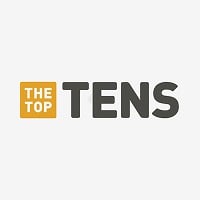 At least Perez Hilton is giving advice to her :)) She needs to change her old ways because she is so full of herself already. She should get a life because people won't take her seriously if she'd continue to act that way. - sdravenson
Tries to act older than her age, smokes and thinks she's an ARTIST and doesn't care about Haiti.

The verdict: HATE HER! Why love? What to love, anyway!? -
The bride of Frankenstein
I bet she CAN'T even SING because of those stupid drugs! There's are a lot of teenagers that actually look up to this slut. Have they heard her pathetic and emo song "Make Me Wanna Die"? It sucks.
206
Elisabeth Hasselbeck
Good God, she annoys the hell out of me with that loud, irritating voice of hers and that know-it-all attitude whereas she is simply clueless. From her worthless political opinions to how she once implied that women deserved to get stalked if they flaunted their bits while it was okay when Ms. Thang wore those mini skirts and low cut tops and sat down before the eyes of millions of people to cause more suffering. Just go away.
She knows nothing. If brains were dynamite, this reactionary cow couldn't blow her knows.
I sometimes wonder if she, Sarah Palin, and Ann Coulter are all the same person.
This talentless SURVIVOR contestant should go back to school! BURP, BURP!
207
Wayne Rooney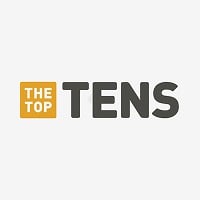 Wayne Mark Rooney is an English professional footballer who plays for and captains both Manchester United and the England national team.
I hate him. He cheats on his wife, abuses old women and he looks like that ogre from Shrek. He's a world class footballer but can't even bring his shopping bags back to the car without paying a security guard to do it for him.
An extremely disgraceful football player. He takes advantage of women and is extremely arrogant.
V 1 Comment
208
Peter Andre
That guy seriously needs to get a grip. Firstly he's on ITV all the time saying I'm so good to my children and I go to the gym every day. Why do we need to know this? Also he keeps saying I'm a celebrity changed my life, that show is the only reason your still around. Ps Peter get over Katie already.
V 1 Comment
209
Kim Chiu
I understand she is effective at acting, but hell! She is not talented as what her fans are proclaiming. Yeah! She has flexible body, good enough to be contortionist, but that is only for circus, not for showbiz! Also, she is not even a good singer nor a good dancer, and I am cringing onto my seat when ABS-CBN keeps her as the face of SupaDance in their SupaDance album
V 1 Comment
210
Jim Caviezel
Surprised he is on this list. Very intense actor.
211
Nicholas Cage
Been trying to act for light years but still can't do it.
I like the guy. I don't know what he is like in real life and he may not be the best actor but I will check out a movie if he is in it.
He has the kind of face you just want to slap.
V 1 Comment
212
Chelsea Handler
Full off her self just a loud mouth
Annoying, not funny, obnoxious, no talent... just an idiot
I don't care, I like her and have almost all of her books.
Can we send her off to another planet?
213
Victoria Beckham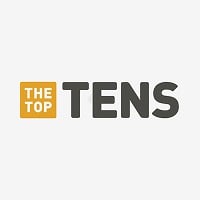 Certainly not a great talent. She owes us all an apology for that turn of the century awful phenomena: The Spice Girls. Really, just a hack who married a very handsome and talented athlete.
If you are so posh that your nickname is Posh, then you're simply annoying.
214
Heather Locklear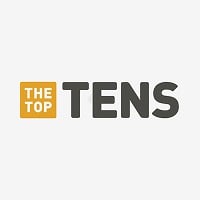 Heather Deen Locklear is an American actress. She is known for her television role as Amanda Woodward on Melrose Place, for which she received four consecutive Golden Globe nominations for Best Actress – Television Series Drama.
Bad actress. Can't accept the fact that she's aging and has had terrible plastic surgery.
215
Jessie J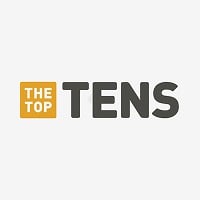 Jessica Ellen Cornish, better known by her stage name Jessie J, is an English singer and songwriter. Born and raised in London, she began her career on stage, aged 11, with a role in the West End musical Whistle Down the Wind.
V 3 Comments
216
Justin Theroux
Look, you're not even close to cool or sexy so please stop acting like you're the coolest, hottest thing out there buddy. Just be natural.
217
Robin Meade
Her Laugh! She can't even read the Teleprompter. When she gets together with Jennifer they sound like two cackling hens. HLM.com/Robin.
218
Wendy Williams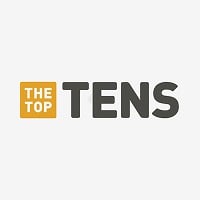 All she does is criticize celebrities with a mindless studio audience agreeing to whatever she says, when they're from tabloids! She pretends she's a fan of some famous people, but it's pretty clear she isn't.
Before you come to judge other celebrities when watching her show, know that it's all tabloids
How you doing?! Can I throw up on her please?! Why again is this butch famous?!
This stupid b***h is criticizing celebrities and her body looks so fake. Her show is just a rip-off of Ellen
V 2 Comments
219
Jeremy Kyle
Most annoying Arrogant little man.
V 1 Comment
220
Felix Kjellberg (Pewdiepie)
Annoys the hell out of me - DaTrueSwagLord21
Annoying, stuck up Eurotrash with an even more annoying fanbase. - NibiruMul
PSearch List
Recommended Lists
Related Lists

Top 10 Most Awful and Annoying Celebrities

Most Annoying Female Celebrities

Top Ten Most Annoying and Overrated Celebrities Teens Obsess Over

Most Annoying Celebrities of 2015

Most Annoying Celebrities of 2012
List Stats
12,000 votes
600 listings
12 years, 29 days old

Top Remixes (48)

1. Justin Bieber
2. Taylor Lautner
3. Zac Efron

Commentsguy

1. Kanye West
2. Beyonce
3. Kim Kardashian

NicoleScherzingersNumber1Fan

1. Justin Bieber
2. David Cameron
3. Piers Morgan

brandonthedonut
View All 48
Posts
Error Reporting
See a factual error in these listings? Report it
here
.