Most Annoying Celebrities
The Contenders: Page 6
101
Kelly Ripa
Kelly is so annoying. She talks over everyone about herself and her life. Yes, that Charlies angels rendition is sickening. When Regis left I turned the channel to lifetime and am watching Will and Grace reruns. Sad isn't it?
That show was only good because of Regis. Phony Ripa has nothing to do with the success of that show. I know she's gonna push to get that boring husband of hers on... Regardless, when Regis leaves I turn the channel. ABC let it die... There is no show without Regis. NOBODY wants to see Kelly. Wake up ABC and put something new on.
She should be #1 Most annoying. So full of herself and she's butt ugly! Woman you look like a prepubescent boy. I feel so good about myself when I see her.
I gag when I hear or see her on T.V.. She is so repulsive and fake.
V 21 Comments
102
Jessica Simpson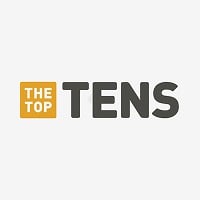 Jessica Ann Simpson is an American singer, songwriter, actress, reality television personality and fashion designer who made her debut in 1999. Since that time, Simpson has made many recordings, starred in several television shows, movies and commercials, launched a line of hair and beauty products, ...read more.
She isn't talented! Her music is annoying! Her movie bombed! She's lame and not very attractive with that big jaw of hers!
She thinks she so sexy and hot news flash sista nobody is gonna make it in Hollywood with that attitude so you can take your fake huge boobs and give up
Tuna=chicken of the sea
What a dork.
Nick was way too clever for the girl
In the end of Dork Diaries 2, Chloe and Zoey said they will make Nikki hear her CD for two hours. I could tell they don't like her music.
V 6 Comments
103
Barbara Walters
Barbara Walters may have paved the way for females in broadcasting and news but she is nothing more than an ego centric cry baby always seeking attention. If you have ever watched her show "The View" (which cannot be watched when she is on), you will see exactly what I am talking about. She boasts about her work, who she knows, how each important guest is "a dear friend" of hers, she cuts people off, and asks the dumbest questions. She should be off the air. She is not influential and she does not know how to interact with people.
Can't wait until she is off the View. She is always crying that it is her turn to talk. She is so annoying. She acts like a spoiled brat. Someone else will be saying something interesting and then she cuts them off and says it's her time to talk. So tired of it!
What an idiot! Who is she kidding with that fake crap that she acts so interested in. Get a job Walters. You phoney worthless piece of human waste.
She is why I stopped watching ABC network news.
V 3 Comments
104
Heidi Klum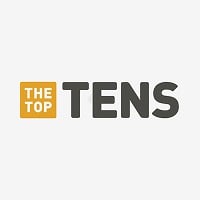 Heidi Klum is a German model, television host, businesswoman, fashion designer, television producer, and occasional actress.
She's way past her expiration date. She should just "retire" quietly
Ok a lot of people shouldn't be on here and a lot of people are ranting irrationally. Klum what a sexy dumb blonde idc how many books she memorizes the dumbness is in her soul. She is the kind of girl who needs to be seen and not heard haha
Obviously I don't know her but she seems like a nice gal though really shallow at the same time. Dunno...
At some point I wanted to scream "enough! " because of her showing off her Halloween costumes etc. That without a care in the world attitude can indeed be extremely annoying but she puts up with a lot of sh*t because of her involvement with Seal which I don't think is fair and she does seem like a cool gal at times. I don't know. This one I do not know much about.
105
Rosie O'Donnell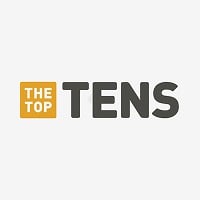 Matt7140, I have to agree with you 100 PERCENT!! Her picture should appear in the dictionary under the word Annoying! Come together everyone, and keep voting for her to knock her WAY up on this list to #1 where she belongs!!! - MCW1966
All she was ever good at was attacking someone. I'm pretty sure she's the reason that a LOT of people are against homosexuality. The parent's who trust her with their kids are insane! I mean if she doesn't eat them, she'll put them though indoctrination of hateful thoughts about conservatives or a feel sorry for me type thing.
NC No Class. She's got no appealing features about her self. I personally think that she is obnoxious and does not deserve to be famous when there are celebrities that are much better than her.
How is this bitch not in the top 10? - NibiruMul
V 25 Comments
106
Dick Vitale
Just shut up already!
107
Sandra Oh
She did horrible in Grey's Anatomy
109
Tim Robbins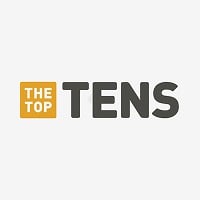 What's annoying about Tim Robbins? He's about as low-key as you can get! Man, if you're annoyed by him, it's you that has an issue!
He is not in the media enough to annoy people?
110
George Lucas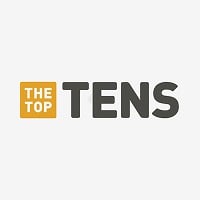 George Walton Lucas, Jr. is an American filmmaker and entrepreneur. He is best known as the creator of the Star Wars and Indiana Jones franchises, as well as the founder of Lucasfilm and Industrial Light & Magic.
He sold Star Wars to Disney, Star Wars is ruined, he ruined our lives.
Uh uh uh
111
Chris Rock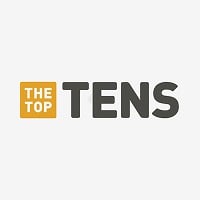 How on earth did this douche bag get famous?! He's not funny and he's a racist. He should fight Kane west to the death and hopefully it's a draw.
Annoying? I don't know. But I definitely do not find him funny.
Always whines about how racist everyone is against him. Get over it dude!
Loud and unfunny.
V 1 Comment
112
David Duchovny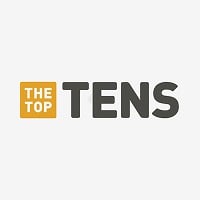 That self-serving cable show that's a extension of his real life sex addiction-TOTALLY ANNOYING
WHAT. David Duchonvy is Fox Mulder from The X-files.
I'm most certain Fox is not annoying. D:
V 1 Comment
113
Taylor Lautner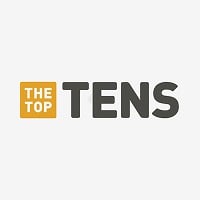 He has a weird looking nose also
I miss Taylor Lautner. Can't believe he has not been given a chance.
He's so hot ❤️
114
Kate Hudson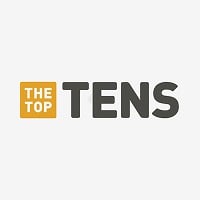 Honestly, I hated her only because of she had Matthew. Now I hate because she have Matthew and because I've seen films with her. Terrible. She's famous only because of her parents.!
She is so stupid and the only reason she is famous is cause her daddy
Icky...,always bouncing around half dressed posing in "athletic gear" trying to attract the other half of Hollywood that she hasn't slept with.
I used to like her. Her athletic clothing commercials gotta go!
V 5 Comments
115
Crystal Reed
She is knowing for playing in teen wolf - bretty
116
Kevin Federline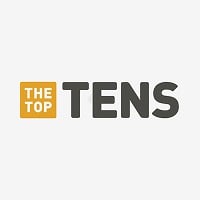 Kevin Earl Federline is a former American dancer, rapper, and fashion model. His career began as a backup dancer; he later became known for a high-profile two-year marriage to American singer Britney Spears and the child custody battle that followed.
Hes a low life with no future and when I found out that brttany dumped him over a text message the fist thing that went through my mind was this "OH SNAP THAT HURTS ALL THE WAY OVER HERE". - PlayboyX429
publicity seeking oaf, tying to be the next big thing in rap music... he'll never be more than brit's ex... and her baby's daddy - Blazers
him and britt were a good couple because both stupid and ugly both need re-hab
Wigger white trash who exploited Britney Spears for his own selfish gain. - NibiruMul
V 6 Comments
117
Kiera Knightly
She seems to take her roles seriously and she has beautiful eyes but that pout in the Pirates of the Caribbean was so annoying.
She's a crap actress and a skinny skeleton, and she's really up her own butt too! - Bec
If her mother hadn't given her a talent agent (at little Kiera's request), Kiera would a little fat nobody. Nepotism sucks
She's a wonderful actress
V 4 Comments
118
Paulie Shore
hey i dont like paulie shore but when you put miley cyrus, lindsey lohan, beyonce, sarah jessica parker, lil wayne, kiera knightly, hilary duff, zac efron and defenitly michale jackson you have pick on my bad list I am seirious you have been living under a rock! and if you picked emma watson in here or bonnie wright because I haven't seen the other page your so lived under a rock! - hermione_granger
V 1 Comment
119
Julia Roberts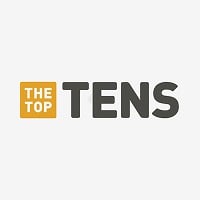 Julia Fiona Roberts is an American actress and producer. She became a Hollywood star after headlining the romantic comedy Pretty Woman, which grossed US$464 million worldwide.
Her movies are boring! She should stop acting! Give us fresh looking actresses!
Pretty woman, pretty annoying that bass mouth needs a hook in it
Her fake laugh is extremely annoying.
V 2 Comments
120
Billy Bob Thorton
Called Canadians mashed potatoes without gravy. If that wasn't a good time to bust out our potato guns than I don't know what was.
PSearch List
Recommended Lists
Related Lists

Top 10 Most Awful and Annoying Celebrities

Most Annoying Female Celebrities

Top Ten Most Annoying and Overrated Celebrities Teens Obsess Over

Most Annoying Celebrities of 2015

Most Annoying Celebrities of 2012
List Stats
12,000 votes
600 listings
12 years, 29 days old

Top Remixes (48)

1. Justin Bieber
2. Taylor Lautner
3. Zac Efron

Commentsguy

1. Kanye West
2. Beyonce
3. Kim Kardashian

NicoleScherzingersNumber1Fan

1. Justin Bieber
2. David Cameron
3. Piers Morgan

brandonthedonut
View All 48
Posts
Error Reporting
See a factual error in these listings? Report it
here
.