Most Annoying Celebrities
The Contenders: Page 7
121
Collin Farrell
Nice job on making one of the greatest military geniuses seem like a total fairy.
Yeah this guy is definitely up there as a major douche bag. Arrogant a-hole!
122
Omarosa Manigault-Stallworth
Cannot even believe that this rude, obnoxious "individual" has been able to garner ANY support to be in the "limelight" -- she is nothing; and after her first appearance on The Apprentice, she totally lied about her jobs/career on her website (give me a break that she even had one! ) - a review of her claims reveals the truth
She happened upon fifteen minutes of fame and is trying to keep it going forever.
Watch her for four minutes and you'll know why. Seriously cray!
V 2 Comments
123
George W. Bush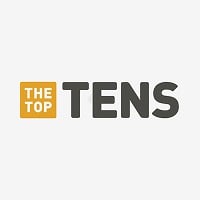 George Walker Bush is an American politician who served as the 43rd President of the United States from 2001 to 2009 and 46th Governor of Texas from 1995 to 2000. The eldest son of Barbara and George H. W.
A monkey with a speech impediment could address the American public more effectively
He is a shame to his own people, country, or even to the world by his stupid policy. No child left behind policy is an epic fail, he screwed the American education system. Two wars for nothing but failure, everybody hates Americans just because of him :-(
He and his father should rot in HELL for what they did to Americans in the 9/11 incident and so much more.. They are oil mongrouls.. And they suck.. no easy way to put it when it comes to a traitor, liar and a thief and a treasonous pile of crap that he is and was in office all for money, greed, power and oil, drugs. They staged the lies of 9/11 and I am sure daddy Bush was right behind him the whole time the bushes are horrible people. God rest the many many souls that were sacrificed for there greed and stupidity. The truth prevails always.
This list is literally full of retarded 12 y.o libtards who just vote for republican potus' because they don't agree with there agenda. Bush was actually a decent president and now all the leftist morons are jumping on the 'hate trump train'. The left is cancerous.
V 34 Comments
124
Lisa Rinna
Her hideous lips can suck the life out of anything!
125
Jennifer Lawrence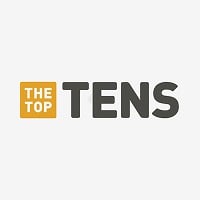 Jennifer Shrader Lawrence is an American actress. Lawrence began her career in television, playing her first major role as a main cast member on the TBS sitcom The Bill Engvall Show.
Very annoying person! Since she won an oscar and some awards ( all undeserved ) she thinks that she's the most important actress in the world and treats everybody like garbage. She thinks that everybody should be down on their knees to idolize her. So stuck up and annoying!
Congratulations on making a sexist, gutless top 100. I've counted and there 60 women in your top 100 and only 40 men. When neat people like Jennifer Lawrence are on your list, I can see what fools you all are. Again, congratulations and you're welcome to your sexist list and have fun with criticizing people who are smarter than you.
She seems strangely energetic sometimes and I don't like the "I'm one of you" act with millions sitting her bank account. You're not one of us. You're a millionaire.
This list is not sexist, and not gutless, it is just made by 11 year olds, which explains it all.
V 7 Comments
126
Fran Drescher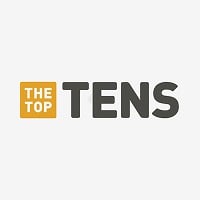 Fran keeps it real. She's been very honest and open with her life. Annoying voice does not equate with annoying person.
So annoying! Everything she does seems to be only for Jewish people ( the stupid ones ).
I think she is a amazing actress and she doesn't belong on this list.
Her laugh sounds like a duck having a sezuire
V 1 Comment
127
Mitt Romney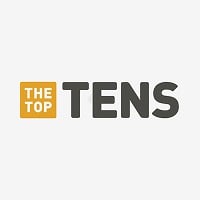 He is awful but frankly still better than the clowns the Republicans are running now. I was going to ask where all the current candidates were, but I figured you probably have to be relevant to be on this list.
At least he is better than ted Cruz
V 2 Comments
128
Simon Cowell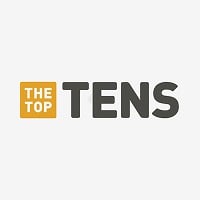 Simon Phillip Cowell is an English reality television judge, entrepreneur, philanthropist, film, record, and television producer.
American Idol was never the same after he left. He was the only one that was brutally honest with contestants.Let's face it, talented people have been told their whole life how great they are. What they really need is someone to be honest with them. Simon may not have always told the contestants what they wanted to hear, but I think more often than not he said what they needed to hear, and I wish more reality show judges would do likewise.
He caused one direction!
What? He was the best judge on Idol! He was the judge that was brutally honest with the contestants. One person in this section called him a "painfully honest prick". Um...he's a judge, so would you rather they be like Mariah Carey who was just an awful judge in so many ways? - DCfnaf
Painfully honest prick
V 7 Comments
129 Sinitta
130
Jennifer Garner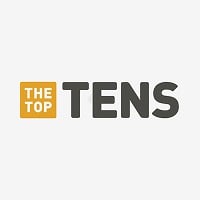 Jennifer Anne Garner is an American actress and film producer. She made her film debut in the comedy Dude, Where's My Car.
Check out her appearance on Conan O'Brian, where she tells Conan "snuck" is not a word and he should know that because he went to Harvard. Conan shuts her down with the dictionary.
She's very stuck up and fake. I just can't stand her. Imagine being with her "A-type" personality all day, let alone on screen.
I can't stand watching an interview with her. She seems to be trying way too hard to be funny and likeable, and for me it backfires. Especially when she says things like, "have you seen my husband lately? " Ugh!
Sad life being married to a douchebag
V 6 Comments
131
Juliette Binoche
No! Not Juliette! She seems like a nice and mature person and I love the 'Chocolat'.
132
Seth Rogen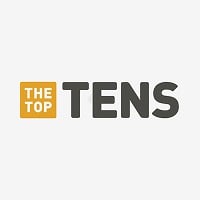 Seth Aaron Rogen is a Canadian actor, filmmaker and comedian. He began his career performing stand-up comedy during his teenage years, winning the Vancouver Amateur Comedy Contest in 1998. While still living in his native Vancouver, he landed a supporting role in the series Freaks and Geeks. He has ...read more.
A pretty bad actor that laughs at his own jokes. Laughs like a donkey on acid.
Seth Rogen isn't funny at all, all of his movies are horrible.
He looks like a teddy bear!
His laugh...:-DD Seems like a cool guy come on.
133
Marian Rivera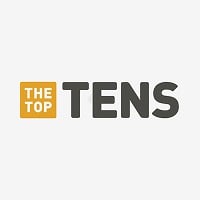 Marian Rivera Gracia-Dantes, known professionally as Marian Rivera, is a Spanish Filipino commercial model and actress, best known for her roles in Marimar, Dyesebel, Amaya, and Temptation of Wife.
She pretends to be nice in front of the camera where in fact she's not... She don't want fans to have pictures with her! She see her self above among others! She ruin dingdong and karel's relationship... Jow pathetic!
Nagger, dumb and irksome. Beautiful but brainless
Lovely face but has peas for brains. Totally crass. She should just shut up and look pretty for the cameras.
Who is this brainless frog?
V 4 Comments
134 Janeane Garofalo
135
Ludacris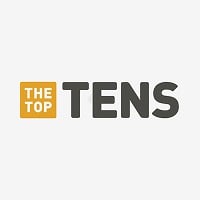 Christopher Brian "Chris" Bridges, better known by his stage name Ludacris, is an American rapper, entrepreneur, and actor.
Had to be with Justin Bieber on his most infamous "hit" baby oh the agony
He is always after a lollipop! What a sucker! Burp!
136
Eric Podwall
WORST MANAGER EVER. HE THINKS HE IS GOD'S GIFT TO Hollywood, BUT ALL HE DOES IS PARTY PARTY PARTY DRINK AND DO DRUGS. HE COULD CARELESS ABOUT HIS CLIENTS. WHAT A WASTE
137
Sam Peppers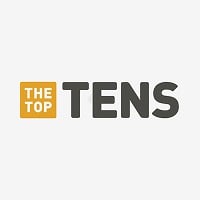 138 Kate Nash
139
Jennette McCurdy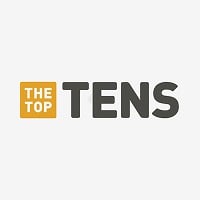 Jennette Michelle Faye McCurdy is an American actress, screenwriter, producer, singer and songwriter.
140
Kate Gosselin
a fame whore who puts her celebrity above her children, a fake plastic waste of space and I'm glad I'm not stuck with her for mother. she sucks
Seriously she only has kids for money and steals from her churches charity! I live right down the street from her and it's really annoying. People always ask me where she lives. - fimbulwinter
Kate plus 8 inches in her ass. Well give 15 more minutes she doesn't need.
Stuck-up bitch who uses her children for attention. - NibiruMul
V 3 Comments
PSearch List
Recommended Lists
Related Lists

Top 10 Most Awful and Annoying Celebrities

Most Annoying Female Celebrities

Top Ten Most Annoying and Overrated Celebrities Teens Obsess Over

Most Annoying Celebrities of 2015

Most Annoying Celebrities of 2012
List Stats
12,000 votes
600 listings
12 years, 32 days old

Top Remixes (49)

1. Justin Bieber
2. Taylor Lautner
3. Zac Efron

Commentsguy

1. Justin Bieber
2. David Cameron
3. Piers Morgan

brandonthedonut

1. Kim Kardashian
2. Victoria Justice
3. Nicole Scherzinger

lovemehateme
View All 49
Posts
Error Reporting
See a factual error in these listings? Report it
here
.