Most Annoying Celebrities
The Contenders: Page 9
161
Keanu Reeves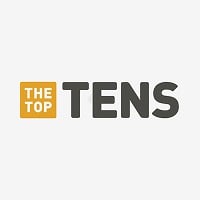 He's kinda cute but dumb as mud
No, no. Leave him alone. I don't think he is one of those average, annoying, mean Hollywood snobs. At least I hope he is not.
Acting skills of 2x4.
WORST. ACTOR. ON. THE. PLANET. PERIOD.
162 Pat Robertson
163
Will Ferrell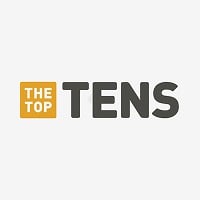 Sometimes funny but strikes me as a very strange person.
No real talent... Just slapstick comedy at its best.
I really don't get the popularity of this dickhead. Not funny at all and a real ugly wanker.
Get him off this list...
V 2 Comments
164
Jane Fonda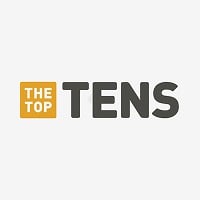 Jane Fonda is an American actress, writer, political activist, former fashion model and fitness guru.
Hanoi Jane, still trying to rehabilitate herself from treason;
165
Perez Hilton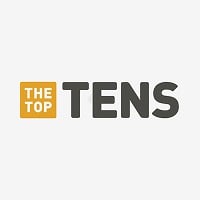 All I wanna say is he is horrible, annoying and to me a DISGRACE to the gay community. I hope his site goes down then how will he survive? - kieranr2461
Can't take him anymore go to hell already and your not even a hilton that's just your stage name I bet your jealous of every celeb who's more famous and better at life than you and you decided to make fake rumors about them in your damn website die already Perez Hilton die I tell you the world would be better without you!
An arrogant ass trying to hard to be relevant.
This guy is seriously annoying
V 1 Comment
166
Meryl Streep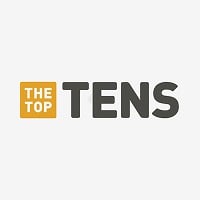 Mary Louise "Meryl" Streep is an American actress. Cited in the media as the "best actress of her generation", Streep is particularly known for her versatility in her roles, transformation into the characters she plays, and her accent adaptation.
I agree totally that she is the most overrated,boring and annoying actress of all time. She's certainly not a legend ( a legend to whom anyway? ). I'm glad I'm not the only one who thinks that she belongs on this list.
Most of her movies are boring to watch. Some movies are ok but that's only because some other actress is saving that movie ( for instance Amy Adams in the movie " Julie and Julia " ). Her winning Oscars are not deserved.
( How in the world is a movie like " The Iron lady " a top movie? ).She's an actress that is way too overrated. every time she speaks or move before a camera his concidered as a work of genius. Get real, people! There's no such thing like a before and after Meryl Streep. Most of today's talented actresses are not so impressed by her performances. She's just well connected with the media-circus and some snobs in the academy world.
She's the most boring, annoying, ugliest and overrated actress of all time.
No no no no no no she's a legend
Love her!
167
Chris Daughtry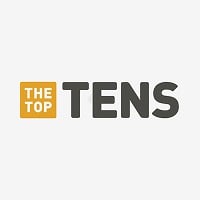 Christopher Adam "Chris" Daughtry is an American musician and actor, best known as the lead vocalist and rhythm guitarist for the rock band Daughtry and as the fourth-place contestant on the fifth season of American Idol.
168
Natalie Portman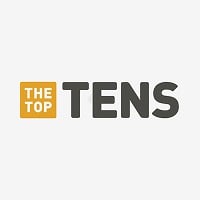 Natalie Portman is an actress, film producer and film director with dual American and Israeli citizenship.
Mother of God can she get any more annoying than she already is? When I look at her, all I see is a silver spoon and an attitude that goes with it. Also she apparently signed a petition to free that Roman Polanski when he was detained and she has an awful fashion sense.
She should not be on here. Beautiful, kind and talented.
God, she is ANNOYING.
A no talent b**ch.
169
John Cena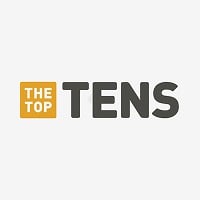 John Felix Anthony Cena Jr. (/ˈsiːnə/; born April 23, 1977) is an American professional wrestler, rapper, actor, and reality television show host signed to WWE, where he is assigned to the SmackDown brand. ...read more.
Horrible wrestler, complete douche, won't step out of the spotlight, cheated on his wife then paid her off to keep quiet, bully, keeps young talent down, uses Make a Wish and sick kids to make himself look good, needs to be permanently injured and go away!
Can not wrestle at all! It's shameful, been on top for years yet cannot wrestle to save his life. Shows you how bad WWE is now days. It amazes me how he hasn't seriously injured someone yet with his wreck less and careless "wrestling". And he won't step aside and allow new, BETTER, talent to flourish. Straight cancer to wrestling, he is trash.
Cena sucks. Boring and annoying. Really deserves to be in this list.
This guy has given up like 20 times.
V 9 Comments
170
Ryan Seacrest
He should spike his hair again... Made him look taller
171
Matt Lauer
He seems to really love himself.
V 1 Comment
172
Julianne Moore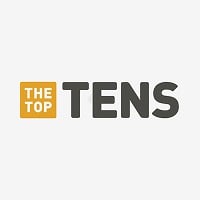 Judging her acting by her performance in Hannibal really isn't fair because you can't help but compare her to Jodie Foster, and equaling Foster's signature role would be an impossible task for anyone. I guarantee if you watch Still Alice, you will realize that Moore is actually quite good.
I just can't stand her for no particular reason. She just looks annoying and definitely acts annoying. Yes, her acting is weak. Such a bummer as Starling. I avoid any movie she's in.
Can only play one type of character and is annoying every time she does it. Most annoying film 'next'
Loved her in "Nine Months" with Hugh Grant.
V 1 Comment
173 Tiffany Pollard
174
Angel Locsin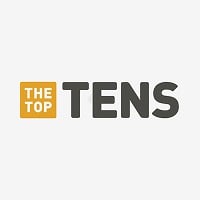 Angel Locsin is a Filipina television and film actress, commercial model, film producer and fashion designer.
175
Joy Behar
Dimmest bulb on that great think tank, The View. Never heard of you before. Where's proof you where ever a comic?
VERY ANNOYING. Although it's funny watching her try to out-stupid the rest of the equally annoying people of the view.
176
Gwyneth Paltrow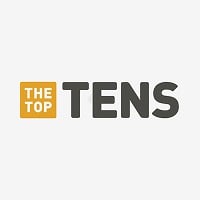 So tired of her. Some people should just go away already. I do not know one person that likes her.
Absolutely no talent what-so-ever.
How is she not in the top ten on this list?
Come on people we can't penth grapro at 168 she is about as intelligent as her obnoxious name
177
Lorde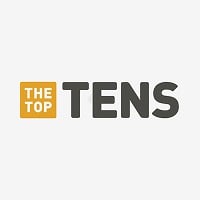 Ella Marija Lani Yelich-O'Connor, better known by her stage name Lorde, is a New Zealand singer-songwriter.
This girl or old lady has no talent. WHy does she sing? All of her songs are irritating to listen. She has no passion for singing at all. She is too emotionless. Also, she is really hideous, especially her hair and big nose. - gothictomboy66
She's a crusty old hag who has the biggest ego in the Hollywood. She dares to diss Hollywoods biggest stars when she is only starting. On topbof that, she looks 40
She pretends to be a smooth talking woman but she is just a lame pathetic person who disses others because she has her parents pay the media to tell her she's that good
Pretentious, arrogant, ugly, and selfish. - NibiruMul
V 8 Comments
178
Azealia Banks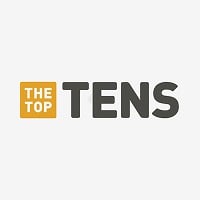 Azealia Amanda Banks is an American rapper, singer and songwriter. Raised in the Harlem neighborhood of New York City, Banks began releasing music through MySpace in 2008, eventually being signed to XL Recordings at age 17. After releasing her debut single "212" to commercial success, she secured a ...read more.
Rihanna wannabe. - ArigatoKawaii
This! Just from her shape u can know and realise that she is pretty annoying woman! - JohnPierre846
First she was being racist to Zayn, so the beefed with eachover on Twitter, and then Skai Jackson tagged along and the two were bedding on eachover!
This girl is a psycho who perpetuates the angry black woman stereotype. And somehow people think Lionel Messi is more annoying than THIS STUPID BITCH! - NibiruMul
V 1 Comment
179
Amy Poehler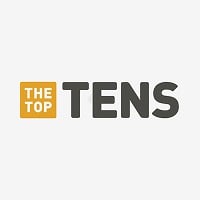 180
Kimbra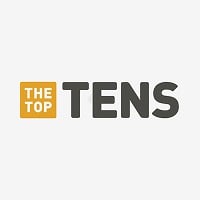 Kimbra Lee Johnson, known mononymously as Kimbra, is a New Zealand recording artist based in Los Angeles.
PSearch List
Recommended Lists
Related Lists

Top 10 Most Awful and Annoying Celebrities

Most Annoying Female Celebrities

Most Annoying Celebrities of 2015

Top Ten Most Annoying and Overrated Celebrities Teens Obsess Over

Most Annoying Celebrities of 2012
List StatsUpdated 18 Aug 2017
11,000 votes
579 listings
11 years, 276 days old

Top Remixes (46)

1. Justin Bieber
2. Taylor Lautner
3. Zac Efron

Commentsguy

1. Kanye West
2. Beyonce
3. Kim Kardashian

NicoleScherzingersNumber1Fan

1. Justin Bieber
2. David Cameron
3. Piers Morgan

brandonthedonut
View All 46
Posts
Error Reporting
See a factual error in these listings? Report it
here
.