Most Annoying Kid Shows
thetop10sfan08
The Contenders: Page 3
41
Chuggington
Wannabe ripoff of Thomas And Friends
More annoying than Thomas and friends I'm 13 and I hate both
Thomas And Friends Wannabe and Clone
V 1 Comment
42
Fetch! with Ruff Ruffman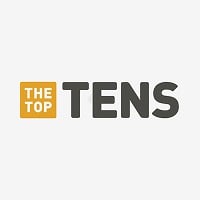 Fetch! with Ruff Ruffman, sometimes shortened as Fetch!, is an American animated television series that was on PBS Kids.
What? I didn't find this show annoying at all. Whoever put it here obviously has no life. - railfan99
43
A.N.T. Farm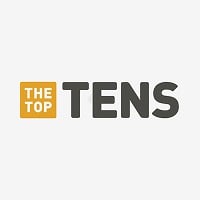 A.N.T. Farm is an American teen sitcom which originally aired on Disney Channel from May 6, 2011 to March 21, 2014. It first aired on May 6, 2011, as a special one-episode preview and continued as a regular series starting on June 17, 2011. After airing as the preview of the series, the pilot episode ...read more.
TalANTless people who can't even act or sing.
Come on BEST SHOW EVER
44
Sophia the First
Wow she's a princess I heard she turns into a princess with a puffy gown and has everything. And is the girl with the green dress good or bad
Well I Mean Spongebob and The Amazing World of Gumball are above this so they should trade places!
Then you should see because it's one of the only kid shows that doesn't say " where's the banna tree ' when its right in front of your face. It also doesn't make you count how many things there are and doesn't ask you questions and just stares at you waiting for you to answere.
V 1 Comment
45
Adventure Time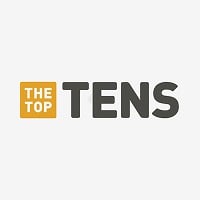 Adventure Time is an American animated television series created by Pendleton Ward for Cartoon Network. The series follows the adventures of a boy named Finn (voiced by Jeremy Shada) and his best friend and adoptive brother Jake (voiced by John DiMaggio)—a dog with the magical power to change shape ...read more.
My sisters always change the channel to see if Adventure Time is on. Especially when I'm watching my favourite shows, like AFL, The Checkout, etc. Even if it's 7:30PM!
I will stab in the face whoever put this show
This show promotes violence to children
This is a very perverted show man
V 2 Comments
46
Thomas and Friends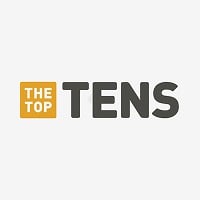 Are you serious? I loved Thomas and Friends!
I ain't ANNOYING I SOMETIMES STILL WATCH IT EVEN THOUGH I'm 12
My brother watched this for three years. He would leave his Thomas toys everywere and we would step on them in the night. Then he would watch the movies on replay over and over for hours until he went to bed. After that the creators made me more miserable by putting the episodes on Netflix. But to top it of he got into the YouTube videos of the notorious creep and would make me watch them with him.Thomas is a whiny sadistic bitch that is evil and teaches children to pout when things don't go their way...an this is comming from a 12 year old straight A student.
47
Curious George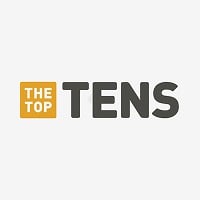 Curious George is an American animated television series based on the children's book series of the same name which features Jeff Bennett as the voice of The Man with the Yellow Hat.
Kevin, one of the toddlers I know, loves this show a lot, but me and Mika use to pose in the bathroom mirror and say, " Curious George is a weird weird weird show. We wanna watch My Little Pony! " Then, when I saw an episode I hate the most, I go back to the bathroom and pose in the mirror.
And yeah I sound like Humphrey the Hamster when I said, "Weird Weird Weird."
I used to watch that show... But not anymore.
My Little Pony and Curious George should switch places. I love MLP! 😡
V 5 Comments
48
PAW Patrol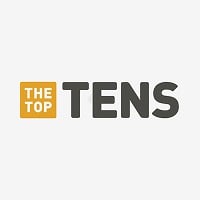 PAW Patrol is an Canadian animated television series created by Keith Chapman. It is produced by Spin Master Entertainment with animation provided by Guru Studio. In Canada, the series is primarily broadcast on TVOKids, which first ran previews of the show in August 2013. The series first aired on Nickelodeon ...read more.
My 13 and 14 year old cousins watch this but I HATE IT!
I feel bad for you... My brother had an obsession over this show and watched it every morning. - mayamanga
That show is stupid
Annoying show about a bunch of inbreading mutts.
WOOF WOOF CAN YOU PLEASE SHUT UP!
49
Happy Tree Friends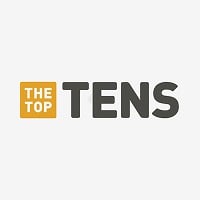 Happy Tree Friends is an adult animated flash series created and developed by Aubrey Ankrum, Rhode Montijo, Kenn Navarro and Warren Graff for Mondo Media.
To be honest, this show is not too annoying, just way too gory and this is coming from a girl who LOVES gore
Who put this here it isn't even a kid's show
Flippy rules
DIE, DIE, DIE!
50
The Wonder Pets
Why rescue only BABY animals? There IS a limit to how cutesy you can get. And why is the duck's speech impediment suppose to be cute and amusing? Show makes me want to buy a hunting rifle.
I like the beginning of the show when they say " the phone is ringiing ". Other than that it's horrible
Ming Ming always says "This Is Sewius! " that can wake you in the night, more like "This Is Me Trying to Scawe you fow wife"
V 3 Comments
51
The Wiggles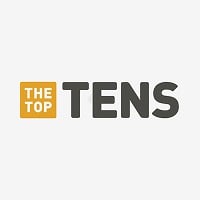 The Wiggles are an Australian children's music group formed in Sydney, New South Wales, in 1991. The current members of the group are Anthony Field, Lachlan Gillespie, Simon Pryce, and Emma Watkins.
Four middle-aged men dancing around and performing for young children... Something just isn't right there. My brother has a disability and hasn't grown out of this show, so I've been stuck listening to these freaks for the last 15 years.
If a middle-aged man came up to a kid and started singing and dancing, I'd call the cops on him. Enough said.
They kept changing members over the years (MAKE UP YOUR MIND! ) And there's like six different rip offs of them
Am I the only one that thinks they are pedophiles
V 3 Comments
52
Yo Gabba Gabba!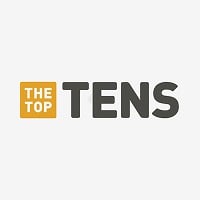 Yo Gabba Gabba! is an American live action/puppet children's television show starring five costumed toys-come-to-life and their friend DJ Lance Rock.
So disturbing! So lame! So awful! This show makes me want to throw up! I would rather die than watch this!
This show is absolutely terrifying and doesn't benefit kids in any way.
UGH! 2 of the songs have the same words in it!
I only like the south park version of them ones
V 4 Comments
53
Doc McStuffins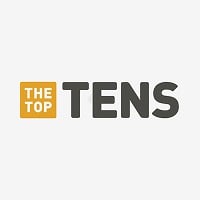 Doc McStuffins is an American-Irish animated children's television series produced by Brown Bag Films.
Okay let's fix lamby
54
Blue's Clues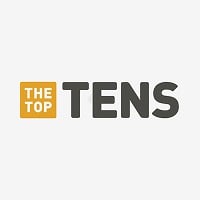 Blue's Clues is an American children's television series that premiered on Nickelodeon in 1996. Producers Angela Santomero, Todd Kessler, and Traci Paige Johnson combined concepts from child development and early-childhood education with innovative animation and production techniques that helped their ...read more.
I loved to watch this when I was younger. - 906389
I used to love this show when I was little
This show was part of my childhood!
This was part of my childhood to along with the backyardagains
V 1 Comment
55 Tilly and Friends
56
Sam & Cat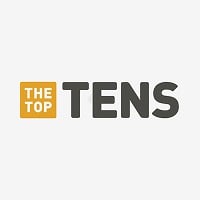 Sam & Cat is an American teen sitcom that originally aired from June 8, 2013, to July 17, 2014, on Nickelodeon. It is a crossover spin-off/sequel of both iCarly and Victorious.
This show is garbage, two girls messing themselves up and ruining people's lives, and the plot is lame.
I liked Gwen and ruby but I don't like cat
Who's gonna name their kid "CAT? "
Boo!
57
Dora and Friends: Into the City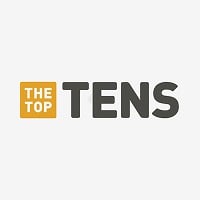 Dora and Friends: Into the City! is an American CGI interactive educational animated television series.
A spinoff of Dora the Explorer, Nick, What have you done?
Does Dora The Explorer Really Need Another Spin-Off Show Of Her Own? This Is Ridiculous!
Burn it. Burn it with fire, until it is now more than a horrific memory. - PastelFlowers
Make the terrible franchise stop!
58
Blaze & the Monster Machines
Nick makes a ripoff of the Disney franchise Cars and also mixes with the Dora franchise, it's crap.
Never watched it myself only saw previews and read a review, the dinosaur truck, Zeg talks like a caveman, they are too young for this then Cookie Monster talks that way too. And I hate the way they did the flame, not very realistic.
V 1 Comment
59
Pig Goat Banana Cricket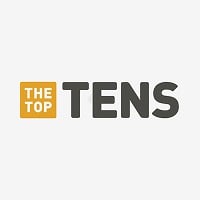 Pig Goat Banana Cricket is an American animated television series created by Dave Cooper and Johnny Ryan for Nickelodeon.
Pig the cannibal who eats bacon, Goat who hates the great Thomas Jefferson, Banana the rotten banana, and Cricket the guy who loves a goat.
Ugly animation.
60
Angela Anaconda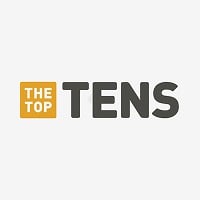 Angela Anaconda is a Canadian–American children's television series created by Joanna Ferrone and Sue Rose, the latter of whom who also voices the title character.
Good GOD this show is horrible! - SpaceGoofsGeekerBoy
PSearch List
Recommended Lists
Related Lists

Most Annoying Characters from Kid Shows

Top 10 Most Annoying Kid Shows of the 21st Century

TV Shows With the Most Annoying Theme Songs

Most Annoying PBS Kids Shows

Top Ten Most Annoying TV Shows
List Stats
500 votes
101 listings
5 years, 218 days old

Top Remixes (5)

1. The Problem Solverz
2. Fleabag Monkeyface
3. The High Fructose Adventures of Annoying Orange

SamHalls2015

1. Barney and Friends
2. Dora the Explorer
3. Go, Diego, Go!

thetop10sfan08
1. Dora the Explorer
2. Barney and Friends
3. Caillou

EpicJake
View All 5
Posts
Error Reporting
See a factual error in these listings? Report it
here
.