Most Annoying Video Game Characters
The Contenders: Page 2
21
Slippy - Starfox
Slippy is so annoying, his main goal in the Starfox games is to get himself killed cause you ave to constantly save his ass and 10 seconds laters he's shouting at you to help him again, he needs to be at the top 2 next to Navi. Slippy and Navi, just go die in a fire
Fox! HELP! GET THIS GUY OFF ME! SHUT UP, SLIPY! Even his voice is annoying. Especially in star fox 64! And its like He's getting into trouble on purpose just to bother fox every 5 seconds. Slippy, if you can't be a good pilot, then you should leave the star fox team!
Starfox is one of my favourite games. Why? I like foxes. I like spacey shooter games. Put them together, you get this. But slippy toad, oh, that dumb toad. His voice is so squeaky and annoying, in fact it makes him sound like a GIRL. - astroshark
I Can Tolerate Him - JPK
V 6 Comments
22 Rose - Buzz!
23 Hazama - BlazBlue
24 Kira - Mortal Kombat Deception
25
Wendy O. Koopa - Super Mario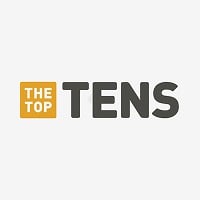 Wendy O. Koopa is a female villain in the Mario Bros . Franchise . She is the only female member of the Koopalings and can usually be found assisting Bowser and Bowser Jr . on their wicked plans with the rest of the Koopalings . She first appeared in Super Mario Bros . 3 in 1988 and since then has been ...read more.
26
Creeper - Minecraft
They follow you around and explode. They'll wreck your statues that you spent hours making! - SheepBuggy
They destroy everything you build (except obsidian)
27
Zed - Lollipop Chainsaw
Hearing this guy shouting Yeeah over and over again just gives me more reason to kill him. - egnomac
28
Crash Bandicoot - Crash Bandicoot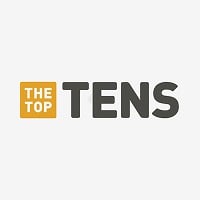 Crash Bandicoot is a video game franchise of platform video games. The series, originally exclusive to the Sony PlayStation, was created by Andy Gavin and Jason Rubin during their tenure at Naughty Dog for Sony Computer Entertainment.
You mean WOAH
29 Tiger Jackson - Tekken
30 Beggars - Assassin's Creed
31
Deadpool - Marvel vs Capcom 3 Fate of Two Worlds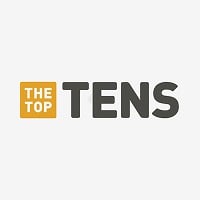 Deadpool is a fictional antihero created by Marvel who appears in their comics. Deadpool's first appearance was in New Mutants #98 by Rob Liefeld and Fabian Nicieza in February of 1991. His powers include self-healing and super strength. He is regarded as one of the funniest characters in comics due ...read more.
I like deadpool. I like this game. I like his moves and especially when he breaks the 4th wall after you beat a match with him. But even I have to but is "Half gun root-shoot"s and "Pineapple surprise"s on mute from time to time
DEADPOOL IS THE BEST DO NOT DISRESPECT HIM!
32
Fi - The Legend of Zelda: Skyward Sword
The only reason I vote for Fi above other characters on this list is that I have not encountered many of them, and I could not vote for Mario even if he is overrated. Still, Fi can be annoying for her persistence and occasionally the sounds she makes, but still, she can be quite useful in at least the first play-through and how she works quite well into the story. Other than this, she is quite a unique character in at least the Zelda games I have played. A good character, but can get on my nerves.
I really like all the info that you can get from her, but she calls you just to tell you that your hearts are low. You should already know that you almost dead! I know that most people don't pay attention to the life gauge, but You can tell by the beeping sound, that's been since the first Zelda game. And we all know that we need to look for hearts when were down by our last heart.
As much as I like Fi, she can be annoying at times. She literally just states the obvious. She tells you that your hearts are low, that your Wiimote's almost dead, where the weak spots of the bosses are, that the door is locked, and so many other observations that you can figure out without her help. When you ask her for enemy information (usually for bosses), she can be helpful, but more often than not, she isn't.

Sometimes, her icon beeps for you to summon her so she can tell you the most obvious of observations. It's just so bothersome at times that you can't help to press it and waste a few more seconds of your life.
33
Sonic the Hedgehog - Sonic Series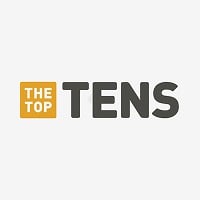 Sonic the Hedgehog, trademarked Sonic The Hedgehog, is the title character and protagonist of the Sonic the Hedgehog series released by Sega, as well as numerous spin-off comics, five animated shows, and an animated OVA.
How is he not higher! That Arrogant stinky hedgehog will do nothing but talk about speed because that's the only thing he's good at and plus he is not even as fast as mario.Sega overdoes the coolness and arrogance of sonic which is why he is irrelevant in 2016 and mario with games like mario galaxy mario run mario maker are selling high sorry I had to bring mario into this but all she's did was copy the first mario game and crest sonic and that's it and they are being compared? BS that's like you watching Star Wars and then you did exact same everything but different characters and then people start competing not knowing which is better then the other!
Don't get me wrong. I love the sonic franchise. But you think he's too fast to even hit in super smash bros? He just runs around, and its impossible too catch him. Instead, he just keeps hitting you as he's running back and forth. And when I play as sonic, I just feel like I'm cheating.
Sonic is NOT annoying, what is wrong with the people who add to this list, I mean don't get me wrong some and these characters are annoying but some are not I mean THINK before you add to this list.
Sonic is really annoying and he treats tails, wait no ALL of his friends badly, he brags all the time when all he ever does is save animals from a pathetic fat loser!
V 6 Comments
34 Laverne - Day of the Tentacle
35 The MC - Fuzion Frenzy
36 Porky Minch - Mother 3
37
Pauline - Super Mario Bros.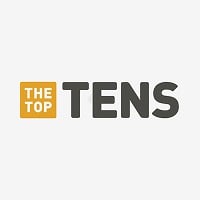 In donkey kong 94' for game boy her help sound is different if you are using a super game boy and she does that in every level and expect over 100 helps
How many girls does Mario need?!?!
She's coming to Super Mario Odyssey - Tyler730
Not Annoying
But WHAT'S HER PURPOSE NOWADAYS!?
38
Ada Wong - Resident Evil series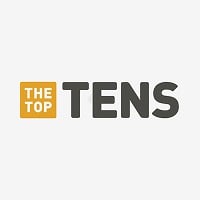 She does like hot in Resident Evil 4, but she would be better if she wears a catsuit than just a red dress!
V 1 Comment
39
Amy Rose - Sonic Series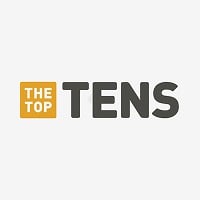 She can confuse any hedgehog for sonic! And sonic and silver look nothing alike. And when she realizes that she has mistaken someone else for sonic, she starts shoving. Having didn't you see how in sonic 06, she almost knocked over silver. Same in sonic unleashed. Its like your looking for your friend around a town. And you mistake someone for your friend. And what do you do? What? You punch them in the face? Seriously! Sally is way better, and not annoying.
Okay enough with the Sonic characters
LEAVE SONIC ALONE IT'S BEEN OVER 20 YEARS!
She's MUCH Better In The Sonic Boom T.V. Show
V 2 Comments
40 Bear - Family Party: 30 Great Games - Obstacle Arcade
PSearch List
Recommended Lists
Related Lists

Top 10 Video Game Characters with the Most Annoying Name

Top Ten Video Game Characters

Top Ten The Walking Dead (Video Game) Characters
Most Powerful Video Game Characters
List StatsUpdated 26 Sep 2017
700 votes
209 listings
6 years, 148 days old

Top Remixes (13)

1. Omochao - Sonic Series
2. Bubsy - Bubsy
3. Mr. Resseti - Animal Crossing
JPK

1. Navi - The Legend of Zelda
2. Ada Wong - Resident Evil series
3. Kira - Mortal Kombat Deception
Magnolia

1. Navi - The Legend of Zelda
2. Baby Mario - Yoshi's Island
3. The Dog - Duckhunt
venomouskillingmachine
View All 13
Posts
Error Reporting
See a factual error in these listings? Report it
here
.