Top 10 Most Awful and Annoying Celebrities
Velilana
Do you have a celebrity you hate? Don't like their voice, their acting, their hair? Tell us here!
The Contenders: Page 4
61
Khloe Kardashian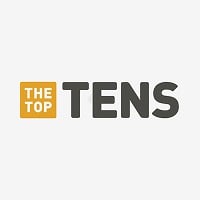 It's pretty sad when you follow suit behind Kim.

Wait, is that Kim's a55 or just Khloe pulling up the rear?
I think khloe is the only real caring one in that family
As fat as Kim's a55 but not quite as famous.
Funny how badly she copies & wants to be like her little sister kylie now who used to copy her. All. They do is takes sexy selfies of themselves since like 14. Never had or have been morally decent women role models. Do something better with your lives. That while bunch loves themselves & only themselves & will be in in their 60's doing crazy stunts still & taking selfies of their incredibly altered faces still, sad. That's why 14 year old girls are in their bathrooms taking cleavage shots and pouting their lips. They just mimic this family. There aren't charitable either. Look it up. The charities they donated if at all, are their own charities & they oly I've like 10% of proceeds when they sell or auction like their clothes on ebay o a charity. I kow this is about khloe, but Kim & Kanye and beyonce & jay Z have all been on the least charitable celeb lists.. As is other members of the family from my understanding & opinion. If we thought Kim, Khloe & the other one were bad.. Just ...more
62
Simon Cowell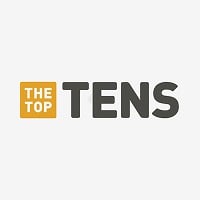 Simon Phillip Cowell is an English reality television judge, entrepreneur, philanthropist, film, record, and television producer.
Just when you thought Simon couldn't do anymore damage to modern society, he pollutes the Earth by having a kid.

Luckily though, we can all rest assure that this kid won't get an inflated ego from too many words of encouragement while growing up.
Created the worst boy band in history
He proved that the Hollywood machine can turn some ugly boys into teen heartthrobs. He even bluntly stated in a interview that those boys were very bad looking when they first came to his attention. Maybe all those girls out there idolizing them should keep that in mind before they REJECT every normal, decent, hard working guy out there because they don't measure up to the FACADE that is One Direction.
Every time he makes a self-important, derogatory comment, I feel like hitting him for being such a terrible human being.
He created One Direction. Enough said..
V 5 Comments
63
Christina Aguilera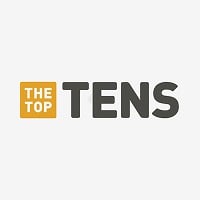 Christina María Aguilera is an American singer, songwriter, and record producer, best known for songs such as "Beautiful", "Genie In A Bottle", "Fighter", "Hurt", "Dirrty", "Your Body", "Lady Marmalade", "Reflection", "I Turn To You", "Come On Over Baby (All I Want Is You)" "What A Girl Wants" and ...read more.
The reason she goes on the list is because she lost her originality like 13 years ago. Christina Aguilera started channeling Marilyn Monroe and ran with it. Christina Aguilera is delusional to think she is Marilyn Monroe. Christina cannot go an hr, day, year without saying, doing, wearing something Marilyn Monroe already did and said. Every magazine, song video anything is Marilyn Monroe rippoff. SO annoying.
Christina is still a good SINGER. Marilyn was an actress. She has an amazing voice. I agree that she channels Monroe but that really doesn't take away from her voice. Which is incredible.
She is very talented and she will always be, but she has lost her glamour. She looks like a washed up version of how she used to be.
She's a hack. Last good disc was stripped but I liked her voice more on previous records. It sounds like she has a dick in her mouth (deep in the throat) and is trying to sing anyway. Bye bye.
V 1 Comment
64
Seth MacFarlane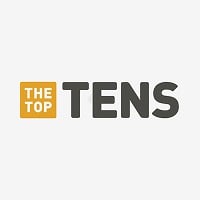 Seth Woodbury MacFarlane is an American television producer, filmmaker, actor, and singer, working primarily in animation and comedy, as well as live-action and other genres.
Seth MacFarlane is funny
He is the complete opposite of funny. His humor has definitely gone downhill...
You're not funny Seth.
He COULD voice Paper Mario.
65
Leo Howard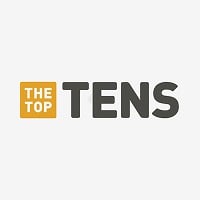 Leo Howard is an American actor, model and martial artist. He began his acting career at the age of seven, Howard is known for incorporating his karate skills into his feature film and television roles.
Huge ego and total douche. Doesn't even seem to be aware that the charm of his youthful looks wore off three years ago.
Bad actor disney stars can't act
66
Meghan Trainor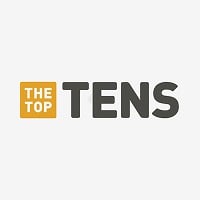 Obnoxious as hell! All About the Bass is one of the most annoying pop songs I've heard that I wished should not exist!
Another wannabe pop singer! Hate the influence of her song All About that Bass and people who like that song... Other pop artists are way better than her...
All about that bass is the 2nd most annoying song I've heard, it insults women who are skinny.
Oh I'm sorry, is getting every guy's attention on the planet not enough for you skinny women out there? Can't the big girls get at least 1 song to enjoy and make themselves feel proud of who they are?
What a b*tch! Why she should make a song about skinny b**ches? I wish she didn't became an artist! Her fans and listeners are annoying too!
V 2 Comments
67
Lil Wayne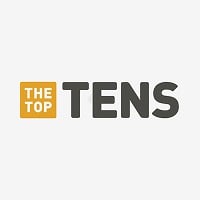 Dwayne Michael Carter, Jr. is an American hip hop "artist" and is often referred to as one of the worst "rappers" of all time. He was signed to Cash Money Records by Birdman at a young age. He has been critically acclaimed and even more panned throughout his career. He's often criticized for talking ...read more.
He is ugly he raps horrible
This is the only one I agree with on this list, other than Justin Bieber. - HalfLifeFan76
Imagine if he actually DID voice Nazo the Hedgehog.
I do not even no what to say, he is so annoying.
V 5 Comments
68
Ashton Kutcher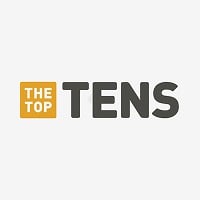 Ruined Two And a Half Men
Charlie Sheen accomplished that WAY before Ashton became involved.
Love him, but he really did ruin 2 and a half men, but I kinda blame Charlie sheen for being a screw up. Otherwise Ashton kutcher is an awesome dude.
69
Lana Del Rey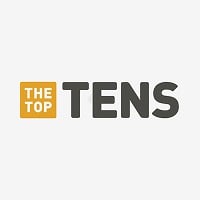 Lana Del Rey is a California based singer, songwriter, and model who currently resides in Malibu, California. She was born under the name Elizabeth Woolridge Grant to entrepreneur Robert England Jr. and Patricia Ann Hill in rural Lake Placid, New York on June 21, 1985. She has two siblings, Chuck and ...read more.
No. Lana Del Rey is the best thing to happen to music in a long time. Nothing annoying about her, she's gorgeous.
Why is she on this list. Lana is queen
What lana del rey is perfectly fine and not some Paris Hilton crap
Some of her songs are good, but she is boring. - lovefrombadlands
V 16 Comments
70
Perrie Edwards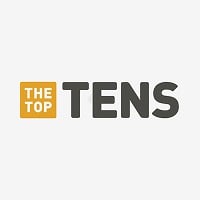 Perrie Louis Edwards is an English singer and a member of Little Mix who won the X Factor 2011. She is known for her strong and deep voice who inspired everyone during Little Mix's X Factor performances and during their Salute Tour. In Little Mix's songs: Move, Turn Your Face, Good Enough, Secret Love ...read more.
I find perrie edwards a bit annoying and my reason has nothing to do with zayn or one direction. It's also not because I'm jealous in fact I only find her a tinniest bit annoying the reason is I think she flashes way too much and well yeah I guess it's also because of her engagement with Zayn the fact that their a "match made in heaven" annoys me too. I dunno why but it annoys me in complicated ways I cannot understand. But I don't hate her. I JUST FIND HER ANNOYING and I don't ship Zerrie that's my honest opinion I don't hate her.
Zayn and Perrie shouldn't be on this list. You people are crazy. And if you're one of those crazy jealous fans that think you and zayn are meant to be, just LEAVE. Agreed Perrie is lucky to have a man like Zayn and vice-versa but it's totally irrelevant if you're just hating on her because of her fiance. Shes the best so just leave her alone!
Perrie is extremely talented but my one wish is for her to stop being so ignorant on the topic of cultural appropriation, and as a fan it kills me to see my idol act this way and not realize shes hurting me and others.
I never liked her. She's such a gold digger and a fame whore. She only used Zayn for the fame of her band. Zerrie were never real and I was not surprised when they &quotbroke up.&quot In the interview when she confirmed that the rumors of her and zayn broke up she looked like she wanted to laugh and now she's acting like she's the victim of it all and leaves zayn looking like the bad guy.
V 11 Comments
71
Josh Peck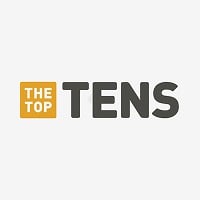 I'm glad to see him in this list. I thought I was the only one who noticed. Don't get me wrong, I loved him in Drake & Josh... but that's pretty much all. He's not very good at acting outside of comedy, and outside of playing a goofy character.

Now, he's just trying way too hard to be funny. Have you seen his Vines? They're obnoxious. He tries way too hard to appeal to teens, and it just doesn't work, cause he's like, you know, almost 30. And he just seems like he turned into an ass who only acts nice for the cameras, and a different person from who he used to be back in his Nickelodeon days.
He kinda of should not be in this list,
BECAUSE OF DRAKE AND JOSH! He did a great job in that show, yeah he does have a bad mouth, but come on, don't FORGET HOW GREAT HE WAS IN DRAKE AND JOSH!
He is funny. I like him!
Wow, Josh Peck? Seriously? You had to put him on the list?! He's such a funny and good actor. Ever seen Drake and Josh?
V 2 Comments
72
Michael Bay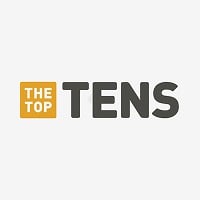 Michael Benjamin Bay is an American filmmaker known for directing and producing big-budget action films characterized by fast cutting, stylistic visuals and extensive use of special effects, including frequent depiction of explosions.
V 1 Comment
73
Snooki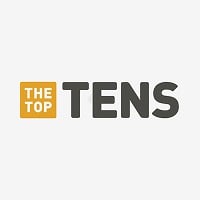 Nicole Elizabeth "Snooki" LaValle is a Chilean-American reality television personality and dancer who is best known for being a cast member of the MTV reality show Jersey Shore and starring in Snooki & Jwoww.
74
Lorde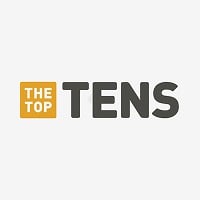 Ella Marija Lani Yelich-O'Connor, better known by her stage name Lorde, is a New Zealand singer-songwriter.
She looks like gollum.
She wants to act all rebellious and edgy but she's not. Her song "Royals" is about her and her friends and how they live in poverty and they "are driving Cadillacs in their dreams" but she's such a hypocrite because she's actually rich and famous.
Tell me this, is Royals the only song you have heard by her? If so I think someone might need to get a bit educated and keep mouths shut until then... Just saying...
She has to much hate in her she basically attracts hate hate she so full of her self I like her music and all but like please she call one direction ugly. Like has she not looked at her dam boyfriend lately like really!
There is no proof she actually said that. People are just looking for a reason to hate her. - tekutokei
Her music is horrendous. It disgusts me. The song "Royals" is the WORST! She's also really ugly. She's like the opposite of Eminem.
V 27 Comments
75
Nathan Kress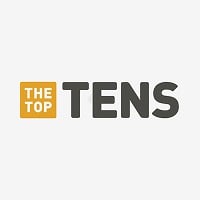 Nathan Karl Kress is an American actor, director, and former professional child model. Kress has been acting since the age of three and is known for his role as Freddie Benson on the Nickelodeon series iCarly.
Really you guys thinks he's annoying, what does he do?
Nothing, that is the problem! Get a DUI or piss in a bucket Nathan.
You guys are out of your mind, he is not supposed to be on the list!
Okay Nathan's Mom, I think what you meant was: &quotHe was not supposed to be on iCarly.&quot
Nathan is the best!
He was fine on iCarly, but when he came on Sam and Cat, he sucked. - VictoriaJusticeFan
76
Jason Derulo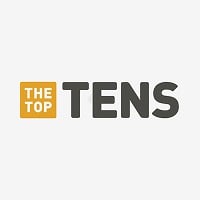 Jason Joel Desrouleaux, better known by his stage name Jason Derulo (an alternate spelling of his surname), is an American singer, songwriter, and dancer. He is best known for his singles such as "Wiggle", "Talk Dirty", "Trumpets", "Want To Want Me", "In My Head", and "Whatcha Say", all of which have ...read more.
annoying voice songs without even a meaning like all of the stars of today's world
I really hate him and his songs. He's a douche bag.
His voice is amazing high pitched for a dude
77 H. Jon Benjamin
78
Pink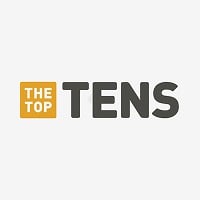 Alecia Beth Moore known professionally as P!NK, is an American singer, songwriter, dancer and actress.
I think they put everyone here and just let us vote and comment.
Love So What and Just Like Fire. I love that's she's fearless and awesome on a trapeze
Why would anyone put Pink here? She's by far one of ths best role models, and her songs are beautiful. She never had one bad song, EVER
79
Steven Gerrard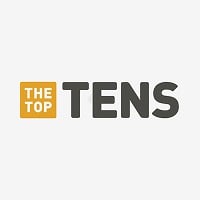 Steven George Gerrard is an English professional footballer who plays for Major League Soccer club LA Galaxy.
Great footy player. Love him honestly
This guy could beat anybody who hatse him one on one... I want to see some haters go one on one with him so that we can all watch your sorry ass get beat hard
80
Hillary Clinton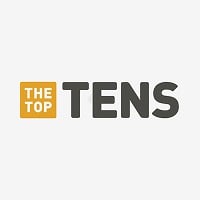 Hillary Diane Rodham Clinton is an American politician and a candidate for the Democratic presidential nomination in the 2016 election.
She is a phony and is a complete liar she belongs in jail hopefully Trump will do one thing right and throw her in jail
PSearch List
Recommended Lists
Related Lists

Most Annoying Celebrities

Most Annoying Female Celebrities

Top Ten Most Annoying and Overrated Celebrities Teens Obsess Over

Most Annoying Celebrities of 2015

Most Awful and Annoying Pop and Rap Singers
List Stats
7,000 votes
425 listings
7 years, 76 days old

Top Remixes (60)

1. Ariana Grande
2. Justin Bieber
3. Robin Thicke

shedanceswiththewolves

1. Ariana Grande
2. Kendall Jenner
3. Amanda Bynes

Tesse01

1. Kanye West
2. Kim Kardashian
3. Miley Cyrus

KalelHugz
View All 60
Posts
Error Reporting
See a factual error in these listings? Report it
here
.