Top 10 Most Awful and Annoying Celebrities
Velilana
The Contenders: Page 6
101
Jennifer Aniston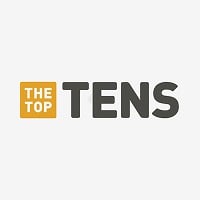 Jennifer Joanna Aniston is an American actress, producer, and businesswoman. The daughter of Greek actor John Aniston and American actress Nancy Dow, Aniston gained worldwide recognition for portraying Rachel Green on the popular television sitcom Friends, a role which earned her a Primetime Emmy Award, ...read more.
No personality, no screen charisma, no acting talent. She's not even attractive. I don't hate her, she's just bland and boring.
102
Bruce Jenner
He makes me sick! Why does everyone refer to him as "her", he isn't a women, he's just a guy who likes to dress up in women's clothing. During the first few episodes of his show, he just played dress up. I can't believe anyone would think he's a role model for anyone!
How is this guy not on top? Thinks he's all that but he's just another ladyboy
V 1 Comment
103
Axl Rose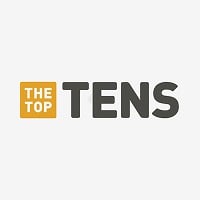 William Bruce Rose Jr., better known as 'Axl Rose', is an American singer born on February 6, 1962, in Lafayette, Indiana. He Is the founder and lead singer of the hard rock band Guns N' Roses. He is a celebrated but controversial figure in the world of rock.
All image, no substance. Listening to his voice makes me yearn for those nights I've been woken up by two cats fighting! Then the oh-so-serious rock and roll ballads! Please! He is not all that is bad with American music, 'cause there is so much bad about it, but he takes up a good proportion!
Wait I thought that was a girl
104
Jackie Evancho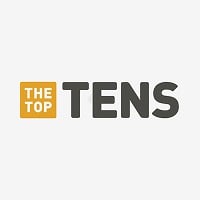 Jacqueline Marie "Jackie" Evancho is an American classical crossover singer who gained wide recognition at an early age and, since 2009, has issued an EP and five albums, including a platinum and gold album and three Billboard 200 top 10 debuts .
Fantastic talent!
105
Maia Mitchell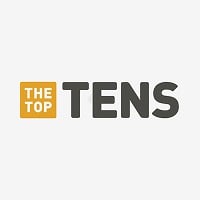 Maia Mitchell is an Australian actress and singer. She is known for her roles as Brittany Flune in the children's television series Mortified for the Nine Network, and as Natasha Ham in the Seven Network's teen drama Trapped.
WHY IS MAIA ON THIS LIST? I love her! She is super good at acting. She totally messed up her audition, but as the judges saw talent in her, they wanted her to audition again. To whoever said that she's the reason why Teen Beach Movie is horrible, she's the only reason why I even got myself to watch that movie. As for her singing, she only sounds kind of bad in her Teen Beach Movie songs because Disney is known for making good singers sound horrible. Maia said that she is good at singing, but she's not ready to become a singer yet, and she wants to stick with acting first.
Also, Maia is very pretty. In fact, she's prettier than all the other Disney stars.
Lastly, Maia is clearly too good for Disney. Disney can make any good actress or actor look bad-you should see her on The Fosters.
UGLY. HORRIBLE. STUPID. you know, I could go on FOREVER. You seen her act before? I've seen my two-year old cousin do better! She tries to be good, and everyone loves her! Can't they see that she has no talent or looks? Her singing makes me want to PUKE! She was the reason Teen Beach movie was TERRIBLE! Why can't they think straight? She deserves to live in a sever!
Well, I for one think she's a fantastic actress! She is exceptionally talented in projects that can really show what she can do (The Fosters, for example! ) I think she is a great role model and wonderful down to earth person, plus she's from Australia, how cool is that

Also, I think she did well in Teen Beach Movie (not saying she deserved an Oscar, but still) She showed off her dancing and acting ability really well, and she's one of the best Disney actors in my opinion, seeing how she clearly tops Laura Marano & Bridget Mendler!

Also, I would love to know what you look like if you call her ugly because 90% of people think she is absolutely beautiful. Also, she's actually not some stuck up selfobsessed celebrity like everyone else in Hollywood, so yay!
Don't hate her, but definitely not the best actress.
V 9 Comments
106
John Cena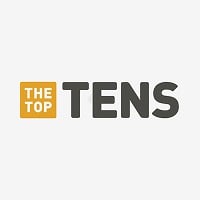 John Felix Anthony Cena Jr. (/ˈsiːnə/; born April 23, 1977) is an American professional wrestler, rapper, actor, and reality television show host signed to WWE, where he is assigned to the SmackDown brand. ...read more.
I can't believe WWE still supports this guy. Has a large number of growing haters and still he hasn't changed his stupid gimmick. Always wins and made WWE look like a kids show. He is still burying talents. Lately he has buried Cesaro. Now I don't know what are his future plans. What can you say more about this awful wrestler?
He's such a tool bag and he shows what kind of dude he really is in "Total Divas".
Funny how his fans call him 'the greatest of all time', when he cannot even sell a move.
John Cena always becoming the World Champion is making me sick.
V 14 Comments
107
Zayn Malik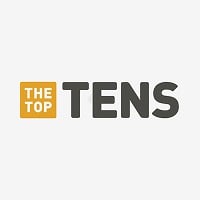 Zain Javadd Zayn Malk born on 12 January 1993, who records mononymously as Zayn, is a British singer and songwriter. Born and raised in Bradford, Malik aspired to pursue a career in music from a young age leading him to audition as a solo artist for the British reality television music competition The ...read more.
Why is he on the list?! Zayn is amazing
Zayn is not annoying he is cute, funny, and sings
How on earth is he doing on the list? He's the best member of One Direction
There is only One Direction now in his life, obscurity! Upon his departure from the group, he has become the catalyst for the destruction of the fakest boy band since Alvin and the Chipmunks. I guess for that I owe him some respect 😏.
V 11 Comments
108
Vanessa Hudgens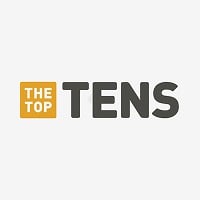 Vanessa Anne Hudgens is an American actress and singer. Hudgens rose to prominence playing Gabriella Montez in the High School Musical series.
Really annoying, and very untalented. She thinks she can make it to Broadway. The only thing she CAN make is the cut to a place were very talentless people go like the Kardashians.
Posted nudes and is not a good example for children. Not only that but her nudes are ugly
Sorry, but it's not always about the children! She was trying to be good to the perverts and chronic masturbators. Mission Accomplished!
I find it amazing that is judging So YouThink You Can Dance! What credentials can she possible have to contribute meaningful, constructive criticism. The way she speaks is so disingenuous. I can't. It stand her fake valley girl voice. Vanessa, you want to have these adult opportunities and womanly experiences; stop acting like you are still in a High School Musical!
Loved her in HSMs
V 1 Comment
109
Gwyneth Paltrow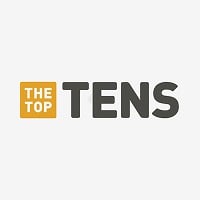 The good girl act is wearing thin. The way you speak and act gets on people's nerves because of your fake social abilities.
Gwyneth Paltrow is so far up herself she can swim in her own bloodstream. She is an elitist snob. - Redhairkid
She was born in L.A. but she went to a elite school in Mannathan, N.Y.
So,that's what she's reflecting now. The typical Jewish snob mannathan attitude ( I'm so better than anyone else ).She's even not aware that she is a fake. How sadder can it be? Well, by telling other people how to act in real life. Who cares what a snob rich celebrity has to say anyway? Like she knows the real problems of normal people. Gwyneth Paltrow ; just fade away in oblivion. I wish you will die when nobody knows who you are anymore. Than you will feel what life really is.
V 4 Comments
110
Natalie Portman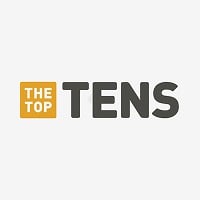 Natalie Portman is an actress, film producer and film director with dual American and Israeli citizenship.
111
Charli XCX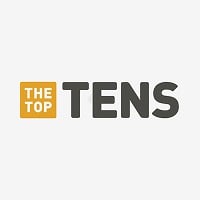 Charlotte Emma Aitchison, better known by her stage name Charli XCX, is an English singer and songwriter.
She's like Iggy Azalea! Her songs are bad! Pop music nowadays are bad influenced! So I only listen to old songs from the past!
Sings with a voice of like a 10 year old spoilt kid. and half the lyrics are nonsense. I too have to turn the radio off or change stations when she comes on. Although it kind of influences me to become a musician because surely I won't sound as bad or write stupid silly songs.
She has no talent. Her song Break the Rules is so stupid. It has no meaning. "I don't want to go to school I just want to break the rules! " Like so so half the people in this world. That doesn't make you special.
I like that's she's fearless and she's pretty. I only like the outfit she wore on the cover of True Romance and Sucker. I like the songs listed below:

You (Ha Ha Ha)
Sucker
Break the Rules
Breaking Up
Famous
Boom Clap
Superlove
London Queen
Doing It
V 8 Comments
112
Leann Rimes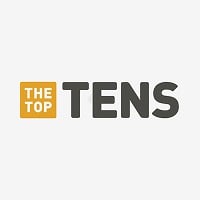 Margaret LeAnn Rimes Cibrian, known professionally as LeAnn Rimes, is an American country and pop singer.
Absolutely nothing original here. Who remixes everyone else's Christmas carols and calls them her NEW ORIGINAL RELEASE? Yawn
Why is she even consider a celebrity. She a wash-up has been country singer
V 1 Comment
113
Carrie Fisher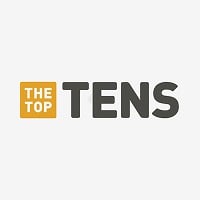 Carrie Frances Fisher was an American actress, screenwriter, author, producer, and humorist. She was the daughter of singer Eddie Fisher and actress Debbie Reynolds. Fisher was known for playing Princess Leia in the Star Wars film series.
114
Margot Robbie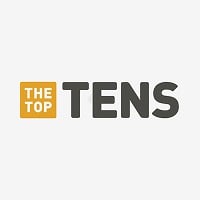 Margot Elise Robbie is an Australian actress. Robbie started her career by appearing in Australian independent films in the late 2000s. She got her big break in 2013 with The Wolf of Wall Street, where she was acclaimed for her performance, and being hailed "the hottest woman I've seen in a while" by ...read more.
115
Alana Thompson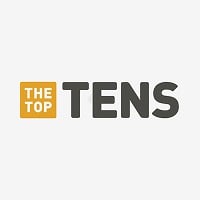 One Word. Obnoxious!
116
Bruno Mars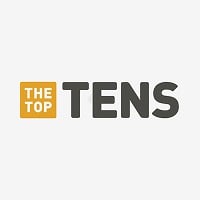 Peter Gene Hernandez, professionally known by his stage name Bruno Mars, is an American singer, songwriter, multi-instrumentalist, record producer, and choreographer.
Bruno Mars is so awesome! He can sing and is really a good guy.
Bruno is the most amazing singer on earth
You do know that they are pressing charges because 17% of the some (Uptown funk you up, Uptown funk you up) because they copied the beat from the 1970's song Oops Upside Your Head (stupid name, right? ) Their daughters, the men's in the 1970's, sued them. - Magenta_Flame
He is abusive his personality is digusting.
V 6 Comments
117
Amy Poehler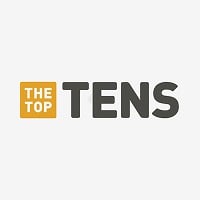 Terrible actress, zero charisma, less than average attractive. Most waitresses randomly picked up from a diner in any Midwest town would appear more interesting on the screen than this woman who really does confuse comedy with annoying facial expressions and shrieky voice (spot on the other poster). It's unfathomable that producers and directors keep employing her - with zero respect for the audience's reactions - and then wonder why their movies go straight to DVD.
What stupid comments about one of the most brilliant comediennes of our time. She and Tina Fey are hilarious as hosts of the Academy Awards. Oh, wait...I get it! She's a liberal, so she must be demonized! She actually committed the sin of liking Hillary Clinton! Well, you know it's no surprise that conservatives are annoyed by someone who is genuinely funny. After all, who do you have that even has a sense of humor? Mike Huckabee? Carly Fiorina? You guys are always too busy deciding who we should hate next to have a sense of humor.
So called actress who can only act as an over-sugared, mentally challenged 10 year old cheerleader.
Her annoying, shrill voice and hideous face are haunting. She seems to think that her obnoxious facial expressions are equivalent with comedy, which is so far from the truth - hopefully her face gets stuck that way.
119
Olivia Holt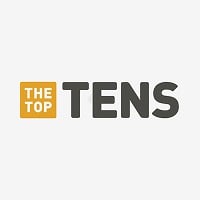 Olivia Hastings Holt is an American actress and singer who starred in the Disney Channel Original Series I Didn't Do It.
She has a great look and is willing to play parts that make her look ridiculous but she is very limited and crossed the line to make you cringe a bit much on Kickin' It. When's she's not playing a character who doesn't have their ambitions thwarted then she comes across as smug. Luckily for her she has mostly been playing those roles. Since 'I Didn't Do It' she has toned down the annoying a bit but the way she croaks out most of her lines the same way is getting old. She's ambitious and willing to make fun of herself and I admire that but I just don't think she's ever going to get the life experience to take her any further as an actor.
"She is a terrible actor. She's not even well known and thinks she's all that. And that nose! "
Hate her! She was fine on kickin it but now she has her own show? Ugh! I didn't do it sucks as a show. She can't sing to save her life and she is the worst actress known to humanity.
I'm not a fan of her music, but she's gorgeous. Seems like a nice girl too. - InfectedGiraffe
V 7 Comments
120
Rick Ross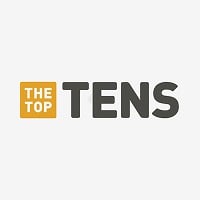 William Leonard Roberts II, better known by his stage name Rick Ross, is an American rapper and entrepreneur .
How did he go from a police to a rapper
By stealing lyrics written by the criminals he was locking up.
In reality, he's one of the coolest and funniest guys in the rap game
He's not a gangsta. He's a corrections officer. Rick, go back to arresting thugs, not being one.
Obese sucky excuse for a rapper.
V 1 Comment
PSearch List
Recommended Lists
Related Lists

Most Annoying Celebrities

Most Annoying Female Celebrities

Top Ten Most Annoying and Overrated Celebrities Teens Obsess Over

Most Annoying Celebrities of 2015

Most Awful and Annoying Pop and Rap Singers
List Stats
7,000 votes
387 listings
6 years, 356 days old

Top Remixes (58)

1. Ariana Grande
2. Selena Gomez
3. Kim Kardashian

Sumayamy

1. Ariana Grande
2. Justin Bieber
3. Robin Thicke

shedanceswiththewolves

1. Ariana Grande
2. Kendall Jenner
3. Amanda Bynes

Tesse01
View All 58
Posts
Error Reporting
See a factual error in these listings? Report it
here
.