Top 10 Most Beautiful Actresses of All Time
Alexandr
The Top Ten
1
Elizabeth Taylor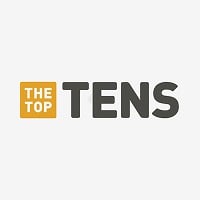 Dame Elizabeth Rosemond Taylor, DBE (February 27, 1932 – March 23, 2011) was a British-American actress, businesswoman, and humanitarian. ...read more.
I don't understand why Elizabeth Taylor is not the first to be the most beautiful of all time. It is a known fact she has perfect facial features. Also can you tell me who else but Elizabeth has violet/purple eyes! Very rare. Did you ever see Cleopatra? Oh my god, only Elizabeth Taylor could look breath taking with the Egyptian makeup! She made the perfect Cleopatra. Despite her face, she was very modest, and was a great lady that did charitable work for aids, and helped other people not as fortunate.
She is by far the most beautiful actress in this list. She has perfect violet eyes. She has natural cupid bow lips that all the other actresses have to draw on with lip pencil. Liz only needs lip stick, no lip pencil. She also have such thick lashes that she did not need false eyelashes during a period when every actress used false eyelashes. She also had a "real" beauty mark that she usually hides. And in her younger years, her figure rivals Marilyn Monroe and Sophia Loren. Even Alex Baldwin, in an TCM interview, called Elizabeth Taylor the most beautiful woman to grace the silver screen.
How come isn't Elizabeth Taylor in the top 3? Although I love Audrey Hepburn, Liz really makes a statement of her beauty when she acts... She's so beautiful that I really can't make it in words!
Elizabeth Taylor is so beautiful! She really did always steal the scenes in her movies. She was the last living TRUE Hollywood actress! But she was also really beautiful when she was small...
V 40 Comments
2
Audrey Hepburn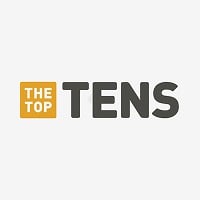 Audrey Hepburn, born Audrey Kathleen Ruston (4 May 1929 – 20 January 1993) was a British actress and humanitarian. Recognized as a film and fashion icon, Hepburn was active during Hollywood's Golden Age. She was ranked by the American Film Institute as the 3rd greatest female screen legend in American ...read more.
So much style, so much elegance.
So BEAUTIFUL inside and out. She leaves all the other actresses behind the starting post.
She's what inspired my short hair
Not only the most beautiful actress but also one of THE most beautiful women of all time.
V 37 Comments
3
Marilyn Monroe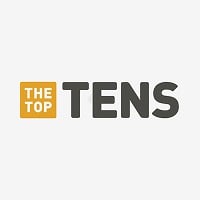 Marilyn Monroe, born Norma Jeane Mortenson Baker (June 1, 1926 – August 5, 1962) was an American actress, singer and model. Decades after her unexpected death, she has remained one of Hollywood's greatest sex symbols with her eye-catching style, champagne blond hair, and breathless manner of speaking. ...read more.
I think Marilyn was beautiful, but each to there own, what 1 person may find attractive another may find ugly. Marilyn had her own distinct look though, she owned that short blonde hair style & them blue eyes.
I think she everyone has got rights to decide the best and if people likes her then others have no rights to says anything
I believe she is the best based on her still photographs on this list.
Marilyn monroe is the definition of beauty, flawless complexion with that 'oh my my' charming smile and last but not the least.. Her style!
V 18 Comments
4
Scarlett Johansson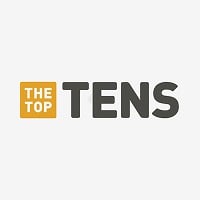 Scarlett Johansson (born November 22, 1984) is an American actress, model, and singer. She made her film debut in North. ...read more.
Not eye catching? How is she not eye catching! Nice excuse, but it's not fooling me. Look at her Body! Look at Hair! Look at her Eyes! Look at her Lips! Listen to her voice!
A goddess down on earth
Gorgeous
She's both beautiful inside and out. And I don't care what the haters say! Plus, what kind of guy doesn't want to go out with her.
V 23 Comments
5
Grace Kelly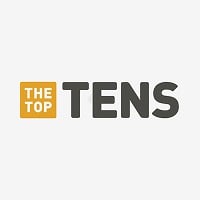 Grace Patricia Kelly (November 12, 1929 – September 14, 1982) was an American actress who retired from Hollywood to become Princess of Monaco after marrying Prince Rainier III in April 1956. She died on September 14, 1982, a day after suffering a stroke while driving her car, which caused a crash. ...read more.
Grace Kelly is an eternal beauty. She even captured the eyes of the Prince of Monaco. - Kitchat
Outstanding in looks and composure
Timeless beauty and class
Simply perfect.
V 15 Comments
6
Monica Bellucci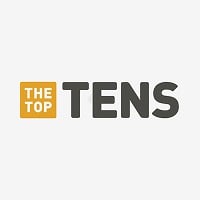 Monica Anna Maria Bellucci (born 30 September 1964) is an Italian actress and fashion model. Bellucci began her career as a model and made a transition to Italian films. She played the role of Persephone in the 2003 science-fiction films The Matrix Reloaded and The Matrix Revolutions, Mary Magdalene ...read more.
The most classically beautiful woman on the list, and maybe ever, especially in her 40's. She would have been a beauty in Rome 2,000 years ago, just like today. Perfect body with real curves too.
She is the perfect model of natural beauty - moh_1993
Truly the most beautiful woman I have ever seen (Opinion). She actually makes my heart beat faster just looking at her!
Guys really don't u think she is the most bautiful woman in the world I'm 20 and I would want to die for her I'm like the boy in malena actually when I was younger I had a crush on a much older lady and had a same story as malena
V 12 Comments
7
Angelina Jolie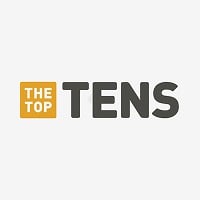 Angelina Jolie is an American actress, filmmaker, and humanitarian. She has received an Academy Award, two Screen Actors Guild Awards, and three Golden Globe Awards. She has also been cited as Hollywood's highest-paid actress. ...read more.
The most beautiful of them all...inside and out!
Don't come anymore beautiful or graceful than Angelina. Love her.
No one is as beautiful as she!
Most beautiful girl in the world
V 43 Comments
8
Michelle Pfeiffer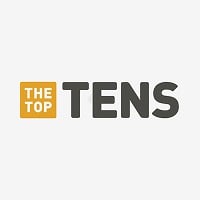 Michelle Marie Pfeiffer is an American actress and producer. One of the most popular actresses of the 1980s and 1990s, she has received international acclaim and many accolades for her work in both comedic and dramatic films.
She blew me away in dark shadows. She is still so beautiful. But she had my heart at cat woman. Aw that outfit.
Incomparable in everything. Looks brains kindness talent. She is the best there is
She is the most beautiful woman on any and every list
I admire her independent nature but imagine if she existed in the studio system?! She would have been the biggest star of them all
V 14 Comments
9
Kate Beckinsale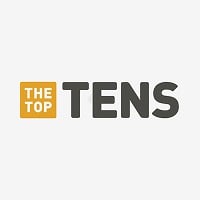 Kathrin Romary "Kate" Beckinsale (born 26 July 1973) is a British actress. After some minor television roles, she made her film debut in Much Ado About Nothing (1993) while still a student at the University of Oxford. She then appeared in British costume dramas such as Prince of Jutland (1994), Cold ...read more.
The most beautiful girl in the world and I heard that she is recently single again because she divorced her cheating husband. What an idiot if you ask me. I mean, cheating when you got a beauty like Kate Beckinsale.
What do you mean, personality, charm and approachabillity is lacking? She's always nice towards her fans ( taking pictures, signing autographs, talking to fans ). Just look at YouTube " Kate Beckinsale full panel / fanx2016 ". Never saw a nicer celebrity than her. If you mean by approaching, trying to kiss her or ring the doorbell of her home to come in, it's obvious that she isn't. She's one of the most beautiful and nicest actresses of all time.
I'm for real in love with her. She can't be compared with the other girls
She is one of those actresses who has aged gracefully over the years and is becoming more and more beautiful(at least in my opinion) and she is a really nice person.
V 14 Comments
10
Catherine Zeta-Jones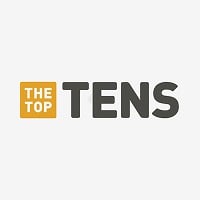 Catherine Zeta-Jones is a Welsh actress. Born and raised in Swansea, Zeta-Jones aspired to be an actress from a young age.
I think Catherine Zeta Jones is stunning! How can people say she doesn't deserve to be on this list? She's a beauty, Her beauty may not be 100% natural but most celebrities aren't completely Natural. They've all had nips & tucks at some point, I think she has a lovely figure as well, it's nice to see most of the women on this list are women with full figures instead women who starve themselves until they become anorexic twigs.
Her beauty is plain and simple but damn this woman is sexy.
Great
She has the most perfect looking face I've seen.

Her beauty is unreal. - Szonana
V 4 Comments
The Contenders
11
Jennifer Lawrence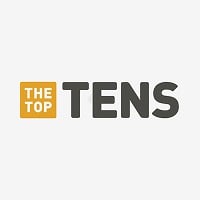 Jennifer Shrader Lawrence is an American actress. Lawrence began her career in television, playing her first major role as a main cast member on the TBS sitcom The Bill Engvall Show.
Overrated looks.
Why aren't people voting for her? She is gorgeous! Those angelic blue eyes,cute lips plus she is a really good actress.
11th!? She is the most beautiful woman I have ever seen! come on she should be higher, if not first.
She's so hot
V 19 Comments
12
Keira Knightley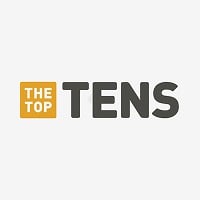 Keira Christina Knightley is an English actress. She began acting as a child on television and made her film debut in 1995. She had a supporting role as Sabé in Star Wars: Episode I – The Phantom Menace and her first significant role came in the psychological horror film The Hole.
She is the most prettiest woman I have ever seen in my entire life.
English Beauty at it's best.
She is just great
Beautiful!
V 2 Comments
13
Jackie Evancho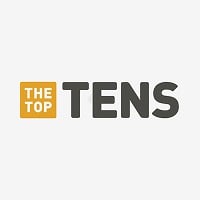 Jacqueline Marie "Jackie" Evancho (born April 9, 2000) is an American classical crossover singer who gained wide recognition at an early age and, since 2009, has issued an EP and seven albums, including a platinum and gold album and three Billboard 200 top 10 debuts. Evancho's 2017 album, Two Hearts, ...read more.
Her repertoire is expanding to include Broadway and other stage play material, especially the new ones. Being beautiful is not a requirement, but it is helpful for career advancement. She does vary from her natural dirty blonde to strawberry blonde, depending on the overall mood of the material.
Now at age 19 is a very beautiful young woman. As with most things, beauty comes from inside, and she is a very beautiful person on the inside as well as on the outside. Is mostly a singer, and only does occasional acting engagements, but many women who are mostly actresses will also perform as singers occasionally.
There is no " ranting and raving " of haters that are " outraged " (? ) for her votes. There is just opinions of people who are telling that Jackie Evancho is not an actress ( that's not her main occupation or work ) and not an exeptional beautiful girl to be in the top ten of this list. The ones that put her here and that vote for her are the ones who can't stand the " opinions " of the so-called haters and they are clearly voting for their favorite singer instead of voting for " most beautiful actresses of all time ".
Go watch her video of Burn 2019!
V 23 Comments
14
Megan Fox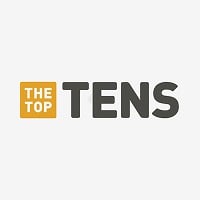 Megan Denise Fox is an American actress and model. She began her acting career in 2001, with several minor television and film roles, and played a regular role on the Hope & Faith television sitcom.
She has a beautiful nose, cute and attractive eyes + cute smile which makes her one of the most beautiful actresses
She got famous for her great body and willingness to expose it to get ahead. Her acting ability is not good. - boce
She has beautiful eyes. Look at her eye color, it's the perfect shade of light blue!
Those blue shapes beautiful eyes are so beautiful
I love megan fox she's beautiful women
V 9 Comments
15
Hedy Lamarr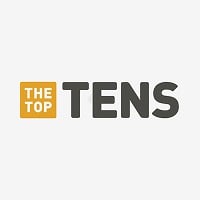 Hedy Lamarr, born Hedwig Eva Maria Kiesler (9 November 1914 – 19 January 2000) was an Austrian-American film actress and inventor. Often called "The Most Beautiful Woman in Films", Hedy Lamarr's beauty and screen presence made her one of the most popular actresses of her day. ...read more.
It's been said that one of the great tragedies in the history of Hollywood is that she wasn't filmed in color until she was 36 appearing as Delilah in Samson and Delilah as she had the most spectacular eyes, skin and coloration and perfect features. She had a distinct accent and was not a great actress either but she was just breathtaking to look at. Google her images and you will see how exquisite she was even if they are just black and white pictures. She doesn't have the hype as some that are shown higher on this list but for pure beauty she should be number one.
Not only was Hedy Lamarr drop dead gorgeous, she was also a genius.
The definition of beauty in the dictionary should say Hedy Lamarr. A no brainier
It was said that ( at the time of the studio system) she could walk into a room and the place would go absolutely silent. What does the studio sys. mean? Simply the most stunning women were ALL THERE. Says a lot.
V 14 Comments
16
Kim Basinger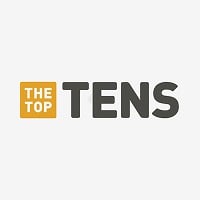 Kimila Ann Basinger is an American actress, singer and former fashion model. Following a successful modeling career in New York during the 1970s, Basinger moved to Los Angeles where she began her acting career on television in 1976.
Looking good Kim, You're the best
Really sexy and down to earth
Kim Basinger is probably the only actress who looks fantastic at her 60s! She had a perfect body in the 70's/80s/90s. She's a true BEAUTY
Got screwed by Hollywood
17
Emma Watson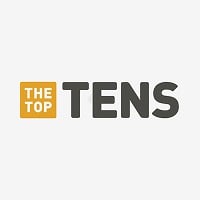 Emma Charlotte Duerre Watson is a British actress, model, and activist. Born in Paris and brought up in Oxfordshire, Watson attended the Dragon School as a child and trained as an actress at the Oxford branch of Stagecoach Theatre Arts.
Emma should be on top...
My crush
Seriously, she's unattractive and beyond, overrated. She's not even pretty. She is homely looking with a whiny, nasal voice and the acting ability of paper.
Emma should be #1
V 13 Comments
18
Emma Stone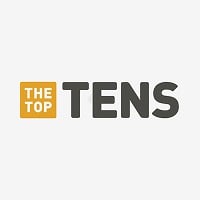 Emily Jean "Emma" Stone is an American actress. One of the world's highest-paid actresses, she has won the Academy Award Best Actress Award, been nominated for two British Academy Film Awards and two Golden Globe Awards, and has won two Screen Actors Guild Awards.
She looks just as beautiful without makeup.
The perfect woman for me! Beautiful, funny, cute, smart, sexy! Simply perfection! And her eyes... The most beautiful I've ever seen!
I want to make babies with her.
Attractive. Most beautiful or a real beauty, not yet. Give it 10 years and see.
V 3 Comments
19
Ava Gardner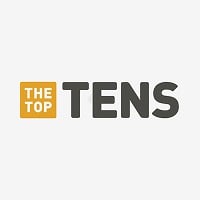 Ava Lavinia Gardner (December 24, 1922 – January 25, 1990) was an American actress and singer. The American Film Institute ranked her as the 25th greatest female star of classic Hollywood cinema . Her third marriage was to singer and actor Frank Sinatra, from 1951 to 1957. She would later say in her ...read more.
Should have been in the top 3 or 4 at least if not number 1
Ava Garnder's (gorgeous) face combines Liz Taylor's wide-cheeked femininity, Vivien Leigh's cat-eye seduction and Audrey Hepburn's chiseled uniqueness with full lips and a delicate cleft chin to boot! Plus she was leggy and buxom. Of course she belongs in the top 10!
One of the most beautiful actresses ever. Classy.
Just watched a handful of her movies from 1946 to 1953. Beautiful and the best body of any other actress hands down.
V 6 Comments
20
Margot Robbie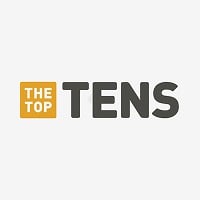 Margot Elise Robbie is an Australian actress. Robbie started her career by appearing in Australian independent films in the late 2000s. She got her big break in 2013 with The Wolf of Wall Street, where she was acclaimed for her performance, and being hailed "the hottest woman I've seen in a while" by ...read more.
Maybe the most beautiful of our young stars.
She is the cutest actress in the history
One of the most radiant beauties on this planet!
I think Margot is ugly and shouldn't be on this list
V 4 Comments
21
Dove Cameron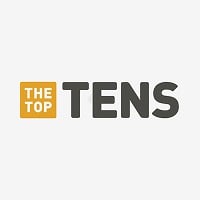 Dove Cameron is an American actress and singer. She is known for playing a dual role as both title characters in the Disney Channel teen sitcom Liv and Maddie.
She is so beautiful. When I grow up I want to look like her. She is a heroine
22
Rita Hayworth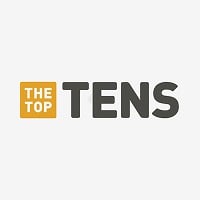 Rita Hayworth, born Margarita Carmen Cansino (October 17, 1918 – May 14, 1987) was an American actress and dancer. She achieved fame during the 1940s as one of the era's top stars, appearing in a total of 61 films over 37 years. The press coined the term "love goddess" to describe Hayworth after she ...read more.
She was a stunning redhead. She epitomized Hollywood glamour.
Classic beauty with the type of sexiness that was tastefully pushed to a nice limit.
She had beautiful seductive look absolutely stunning
Wow I can not believe Rita Hayworth is only 18! She was stunning! She was Classy & Beautiful she should be higher than this.
V 5 Comments
23
Halle Berry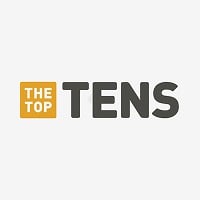 Halle Maria Berry is an American actress. Berry won the 2002 Academy Award for Best Actress for her performance in the romantic drama Monster's Ball. As of 2018, she is the only black woman to have won the award.
She's very beautiful, especially when she portrayed Storm from the movie Wolverine and the X Men.
Truly a beauty and should be in the top ten. One of the few actresses I would like to meet because she is a awesome! very talented, and my favorite female actor.
Cover Girl All-American Beauty.
Demn, pretty and sexy
24
Natalie Portman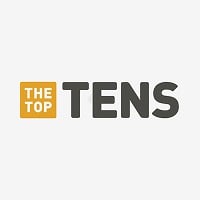 Natalie Portman is an actress, film producer and film director with dual American and Israeli citizenship. Portman is best known for her roles as Padmé Amidala in the Star Wars prequel trilogy and Nina Sayers in Black Swan. She won an Academy Award, a Golden Globe Award, and a Screen Actors Guild Award, ...read more.
I knew it when I seen her in the movie "The Professional ", that she'd grow up to be a great beauty. Beauty and brains, Natalie is the complete package.
Naturally Beautiful And Very Classy
Her brown eyes, beautiful and thin nose & good-shaped eyebrows make her so much beautiful. Her most attractice feature is the shape of her face
Pure unadulterated beauty
V 6 Comments
25
Natalie Wood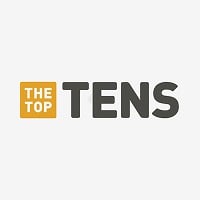 Natalie Wood, born Natalie Zacharenko (July 20, 1938 – November 28 or 29, 1981) was an American film and television actress. She is best known for her role opposite James Dean in Rebel Without a Cause and as Maria in West Side Story. But the American icon remains infamously known for the circumstances ...read more.
She had the biggest most beautiful eyes she was just beautiful
Pure beauty and the type of irresistible sex appeal that would cause any marital arrangement to bulge at the seams.
I agree. She should be number one instead of that screw loose freak Elizabeth Taylor. Taylor is too overrated. Natalie Wood was an unique beauty ( she looked awesome in the sixties ) and had this charisma that made her irrestible what Elizabeth Taylor didn't have.
Top 10
V 3 Comments
26
Jennifer Aniston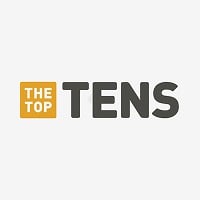 Jennifer Joanna Aniston is an American actress, producer, and businesswoman. The daughter of Greek actor John Aniston and American actress Nancy Dow, Aniston gained worldwide recognition for portraying Rachel Green on the popular television sitcom Friends, a role which earned her a Primetime Emmy Award, ...read more.
I can't believe that she has made it on this list...there is nothing outstanding about her looks...she has a very ordinary face and just another blond...
I don't get it?! This woman is nothing special. She looks like thousands of women you pass on the streets everyday. A too overrated statement to call her as one of the most beautiful actresses of all time. Half of Hollywood actresses looks better than her, not to mention actresses all over the world.
As a matter of fact when people are saying that a woman has a pretty ' girl next door look ' it really meant that she looks like many girls you see on your everyday life. And that doesn't count in my eyes as " most beautiful of all time ".
I feel pity for people who even thinks she's beautiful. So average and overrated. Courteney Cox was always the most beautiful woman.
V 8 Comments
27
Sophia Loren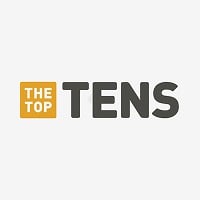 Sophia Loren is an Italian film actress and singer. Encouraged to enroll in acting lessons after entering a beauty pageant, Loren began her film career in 1950 at age 15. She appeared in several bit parts and minor roles in the early part of the decade, until her five-picture contract with Paramount ...read more.
I think Sophia is beautiful inside and out. Saw her movie - "More then a miracle" and was amszed how beautiful she is - Even you dressed her in a potato sack, her beauty still shine through!
As a young actress she had a magical beauty and is still stunning at 80 plus! Wonderfully actress too.
I think Sophia was as pretty as Elizabeth Taylor but in a more earthy way
The most beautiful actress ever, she combined that beauty with class, intelligence, and a huge talent.
V 12 Comments
28
Lana Turner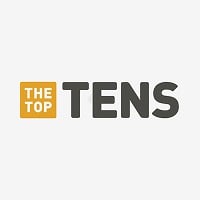 Lana Turner, born Julia Jean Turner (February 8, 1921 – June 29, 1995) was an American film and television actress. She was one of Hollywood's favorite sex symbols and femme fatales who was "discovered" while drinking soda at a diner counter. She made over 50 films and was married seven times.
Loved her her Hollywood blond glamour girl look
Just look at her in the movie Jekyll and Hyde
the pics shown here do not show just how beautiful she was
The cutest ever.
She was beautiful...perfect in every way.
29
Selena Gomez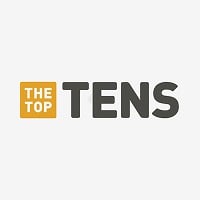 Selena Marie Gomez is an American actress and singer. She is best known for songs like "Come & Get It", "Good For You", "Same Old Love", and "Naturally". Selena Gomez's voice is mezzo-soprano but she usually sings in alto. She is best known for her role as Alex Russo in Wizards of Waverly Place.
Selena is very pretty and I loved her as Alex. - guccigangkid69
A kid does not belong on this list. She should grow up and let us see if she makes the list or not. And this is not a list for "Cute".
Lol no. She is average, shouldn't even be in this list - corinha
Selena has gotta be the cutest! She is awesome!
V 8 Comments
30
Lucy Liu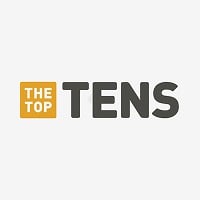 Lucy Alexis Liu is an American actress and artist. She became known for playing the role of the vicious and ill-mannered Ling Woo in the television series Ally McBeal, for which she was nominated for a Primetime Emmy Award for Outstanding Supporting Actress in a Comedy Series and a Screen Actors Guild ...read more.
Can't believe I had to scroll past a bunch of actresses to find Lucy so low
My goodness Lucy has always been one of the most beautiful actresses, more beautiful than Angelina by far. come on she can act, and she's absolutely seductive at that. Her freckles are amazing. Thank god she hasn't had plastic surgery like many asians do to fix their eyelids.
She should be higher up on the list. She has the complete package. She can even act.
Is she this low because she is Chinese? She is gorgeous to me
V 2 Comments
31
Charlize Theron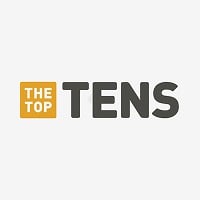 Charlize Theron is a South African and American actress and film producer. She is the recipient of several accolades, including an Academy Award, a Golden Globe Award, and the Silver Bear for Best Actress.
No contest. she is the most beautiful
She's maybe not the number one most beautiful actress but she definitively has to move up on this list.
Don't tell me that actresses like for instance Jennifer Aniston, Gillian Anderson, Megan Fox and many others are more attractive than she is( according to the rank of this actresses in the list ). No, she belong without a doubt in the top 5.
She has charisma and that certain something. Top 10 most beatiful human beings on this planet.
Easily top twenty in my opinion, just gorgeous.
V 7 Comments
32
Brigitte Bardot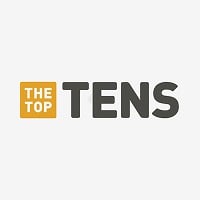 Brigitte Anne-Marie Bardot is a French actress, singer and fashion model, who later became an animal rights activist.
As a younger woman the sexiest ever, she may be faded but she is still a beauty in her own way. And a hero among animal champions.
A walk over to 95% mentioned here in the prime of her life
Unfortunately she peaked early in life.
33
Zooey Deschanel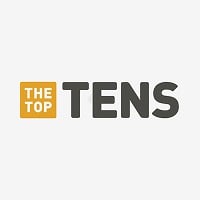 Zooey Claire Deschanel is an American actress, singer-songwriter, model, and producer most known for her deadpan comedy roles in the films The Good Girl (2002), The New Guy (2002), Elf (2003), The Hitchhiker's Guide to the Galaxy (2005), Failure to Launch (2006), Yes Man (2008), and (500) Days of Summer ...read more.
A beautiful woman but she has to definitively think about of changing her aweful clothes she's wearing all the time.
She is bueatiful and cheerful. Just a joy to watch!
HELL YEAH! - List-hunter
34
Jaclyn Smith
Yes Jaclyn is more beautiful than the modern day types. She has a soft beautiful look
Jaclyn is probably the most beautiful woman of her era and smart
Flawless beauty, worst actress of all time.
Along with Farrah Fawcett, the beauties of "Charlie's Angel. Jacyln had the face of a classic beauty from Hollywood during 1940's and 50's. During that golden era, the actresses were more beautiful and glamorous than they are today. Example: Elizabeth Taylor, Hedy Lamarr, Ava Gardner, Lana Turner, and Grace Kelly. Jackyn had that kind of look.
35
Rambha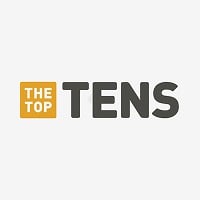 Vijayalakshmi is an Indian film actress best known by her stage name Rambha. She has acted in over 100 South Indian films and also in Bollywood films.
She is very sexy
Very pretty
She's very pretty.
36
Ariana Grande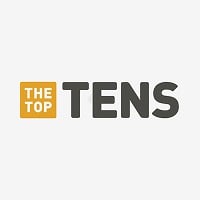 Ariana Grande-Butera, known professionally as Ariana Grande, is an American singer and actress. She was born on June 26th 1993 in Boca Raton, Florida to Joan Grande and Edward Butera. She is best known for her role as Cat Valentine on the Nickelodeon sitcom Victorious and its spin-off show Sam & Cat. ...read more.
Her "BBQ finger" tattoo knocks her down a lot (what was it supposed to say? Five golden rings? )
37
Anita Page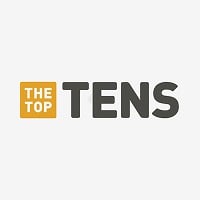 Anita Page, born Anita Evelyn Pomares (August 4, 1910 – September 6, 2008) was an American film actress who reached stardom in the last years of the silent film era.
Breathtaking. - TopTenTed
38
Sophie Marceau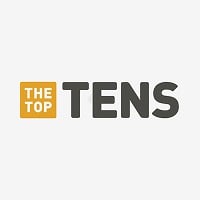 Sophie Marceau, born Sophie Danièle Sylvie Maupu (17 November 1966) is a French actress, director, screenwriter, and author. ...read more.
In the movie Braveheart, she was perfect as the princess Mel Gibson's character hooks up with. Timeless beauty and so captivating.
Classical European beauty. Kindest eyes.
Top 5, no doubt
39
Catherine Deneuve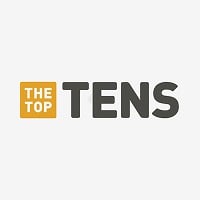 Catherine Deneuve (born 22 October 1943) is a French actress as well as an occasional singer, model and producer. She gained recognition for her portrayal of aloof, mysterious beauties for various directors, including Luis Buñuel, Francois Truffaut and Roman Polanski.
Come on! It's common knowledge that Catherine Deneuve is one of the most beautiful actresses of all time.
She has a certain age now but in her younger days she was an awesome beauty. So, I don't understand how an actress for instance like Cameron Diaz is ranked higher? Not to speak all the other actresses that aren't so beautiful and still ranked higher than Catherine Deneuve. She should be in the top 3 without a doubt or hesitation. MOVE HER UP!
Cool and sophisticated beauty should have been way up top
All of the above are beautiful but why Deneuve left off or Greta Garbo for that matter.
Your choices for the most part are ludicrous. The real beauties like hedy lamarr and gene Tierney are omitted and people like Gomez and Stone are in. And Raquel--one of the most gorgeous is way down on a silly list. Leelee Sobieski--Oh, my goodness! I would place 50 people before this one. And Catherine Deneuve should be at number 3 at least!
40
Gene Tierney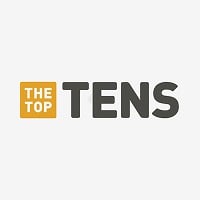 Gene Eliza Tierney (November 19, 1920 – November 6, 1991) was an American film and stage actress. Acclaimed as a great beauty, she became established as a leading lady. Tierney was best known for her portrayal of the title character in the film Laura (1944), and was nominated for an Academy Award ...read more.
Along with hedy lamarr the most beautiful star of the forties
She had a beautiful face with deep blue eyes and a the figure to complement her visage.
Gene should be at the top of this list. This photograph does her no justice at all.
She was gorgeous. She should be much, much higher on this list. I agree that she and Hedy Lamarr were the most beautiful actresses of all time.
V 3 Comments
41
Mary Pickford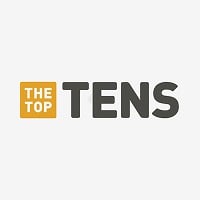 Gladys Louise Smith (April 8, 1892 – May 29, 1979), known professionally as Mary Pickford, was a Canadian-American film actress, writer, director, and producer. She was a multifaceted pioneer of early cinema, a talented performer, a creative producer and a savvy businesswoman who helped shape the ...read more.
42
Daniella Monet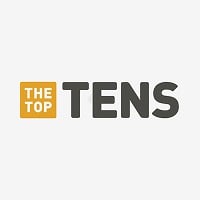 Daniella Monet Zuvic is an American actress and singer best known for playing numerous television guest roles and starring as Trina Vega in the Nickelodeon sitcom Victorious.
43
Ashley Benson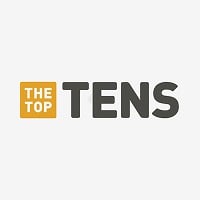 Ashley Victoria Benson is an American actress, dancer and model, known for her role as Hanna Marin on the mystery-thriller television series Pretty Little Liars.
PRETTY LITTLE LIARS - 123fortandbree
44
Anne Hathaway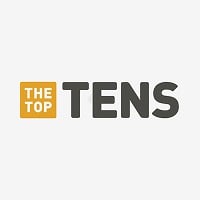 Anne Jacqueline Hathaway is an American actress and singer. Born in Brooklyn, New York and brought up in Millburn, New Jersey, Hathaway was inspired to act by her mother and as a high school student, was nominated for the Paper Mill Playhouse Rising Star Award for Best Performance by a High School Actress ...read more.
This woman is a total package.
I love her fresh look
She is very beautiful
She has a very pleasant look but she isn't beautiful
V 1 Comment
45
Meryl Streep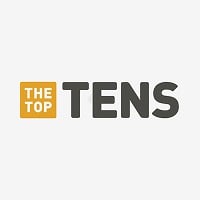 Mary Louise "Meryl" Streep is an American actress. Cited in the media as the "best actress of her generation", Streep is particularly known for her versatility in her roles, transformation into the characters she plays, and her accent adaptation.
I agree. She is already number one best actress ( she do not deserve that ) and now they trying to tell us that she is a beautiful woman also. Look at the movie" Julie & Julia" where she 's starring next Amy Adams. I think that's enough prove to see how ugly this overrated actress is. Belongs in the list of the ugliest actresses.
Can't believe how the Meryl Streep fanatics are trying to convince us in every possible way ( graceful, classic beauty, her acting compensate... )that she's beautiful. They are so fanatic that they can't admid her ugliness.
Get real for once! Meryl Streep doesn't belong on the category " beauty of all time ".
She is a very beautiful woman. Look how gracefully she has aged.
Her acting skills compensate for a bland appearance.
V 2 Comments
46
Vivien Leigh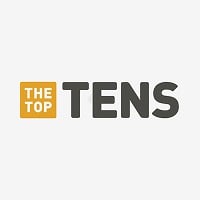 Vivian Mary Hartley, later known as Vivien Leigh and Lady Olivier, was an English stage and film actress.
I can hardly believe that Vivien is not at the top of the list in beauty. She was a fashion icon of her time and should not be forgotten as she demonstrated great beauty that matched spectacular acting ability. Some of these bikini clad modern actresses cannot touch her magnificence!
She should be number 1 tied with Grace Kelly and Elizabeth Taylor. These 3 remarkable women had a killer combination of class, beauty and talent. What's wrong with you people?
What a vivacious woman. Grace Kelly was a cool blond & Elizabeth Taylor was a cool brunette, but Vivian exuded warmth & vulnerability as in Street Car named Desire & even at the ending of Gone With the Wind. I love her soft beautiful gaze. Perfection & great acting ability. She's top of my list.
She and Sophia Loren are the most beautiful actresses of all time...followed closely by Michelle pfeiffer, Angelina jolie and charlize Theron. Jaw dropping beauty, not to be believed. Oh.. and Grace Kelly too.
V 9 Comments
47
Jennifer Connelly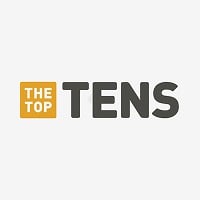 Jennifer Lynn Connelly is an American actress who began her career as a child model. She made her movie acting debut in the 1984 crime film Once Upon a Time in America. Connelly continued modeling and acting, starring in films such as the 1985 horror film Phenomena (her first leading role), the 1986 ...read more.
Greatest eyes on any human being, ever.
In "Beautiful Mind" she was just stunning.
To me she has that pretty Irish appeal
A total stunner. Supremely talented too
V 6 Comments
48
Shailene Woodley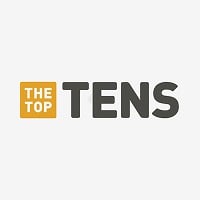 Shailene Diann Woodley is an American actress. She came to mainstream attention for her role as Amy Juergens in the ABC Family television series The Secret Life of the American Teenager.
There is no end to physically perfect women in the world. Your town's malls are full of them. This girl is certainly among them but what separates these superstars is charisma. This girl has charisma like crazy so she should be higher up than this!
Stunning girl!
She's ok ( a little bit more beautiful than average ) but " most beautiful astress of all time " is another category.
49
Anita Ekberg
Perfect.
What a gorgeous blond- flowing hair, and that voluptuous figure... A beautiful flower that will be sadly missed...
Sexy - Strobo
50
Claudia Cardinale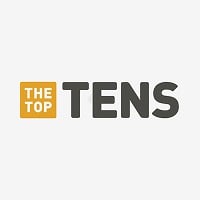 Claudia Cardinale (born 15 April 1938) is an ethnically Italian Tunisian film actress and sex symbol who appeared in some of the most acclaimed European films of the 1960s and 1970s, mainly Italian or French, but also in several English films.
Look alike : Catherine -Zeta Jones and Claudia Cardinale
( watch movie Pink Panther 1963)
Best smile ever
Should have been way higher on the list
She is absolutely gorgeous, watch her in Once upon a time in the west
V 1 Comment
PSearch List
Related Lists

Most Beautiful Bollywood Actresses
Most Beautiful Turkish Actresses
Most Beautiful Actresses In Pakistan

Most Beautiful Tamil Actresses
List Stats
6,000 votes
253 listings
10 years, 52 days old

Top Remixes (45)

1. Elizabeth Taylor
2. Hedy Lamarr
3. Lana Turner
oldhollywood

1. Elizabeth Taylor
2. Hedy Lamarr
3. Ava Gardner
hollywoodfan8

1. Anita Page
2. Mary Pickford
3. Grace Kelly
TopTenTed
View All 45
Error Reporting
See a factual error in these listings? Report it
here
.