Top 10 Most Beautiful Actresses of All Time
The Top Ten
1
Elizabeth Taylor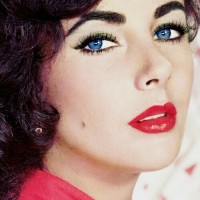 Dame Elizabeth Rosemond Taylor, DBE (February 27, 1932 – March 23, 2011) was a British-American actress, businesswoman, and humanitarian. ...read more.
She is by far the most beautiful actress in this list. She has perfect violet eyes. She has natural cupid bow lips that all the other actresses have to draw on with lip pencil. Liz only needs lip stick, no lip pencil. She also have such thick lashes that she did not need false eyelashes during a period when every actress used false eyelashes. She also had a "real" beauty mark that she usually hides. And in her younger years, her figure rivals Marilyn Monroe and Sophia Loren. Even Alex Baldwin, in an TCM interview, called Elizabeth Taylor the most beautiful woman to grace the silver screen.
I don't understand why Elizabeth Taylor is not the first to be the most beautiful of all time. It is a known fact she has perfect facial features. Also can you tell me who else but Elizabeth has violet/purple eyes! Very rare. Did you ever see Cleopatra? Oh my god, only Elizabeth Taylor could look breath taking with the Egyptian makeup! She made the perfect Cleopatra. Despite her face, she was very modest, and was a great lady that did charitable work for aids, and helped other people not as fortunate.
Liz is the most gorgeous actress of all time. The other Hollywood beauties who are her runner ups for the top ten most beautiful of all time are Hedy Lamarr, Ava Gardner, Grace Kelly, Sophia Loren, Rita Hayworth, Lana Turner, Gene Tierney, Lena Horne and Marilyn Monroe. I adore Audrey Hepburn, and she is extremely adorable, cute and have a great heart. But it the extreme classic beauty department, she is not quite as gorgeous as the names I mentioned.
In her young days, all the women in the World was doing their hair and eyebrows like Liz's. My mother, who is now 86, is still doing her brow and hair like the 1950's Liz style.

All the men melt at her beauty while all the women were mesmerized.

The legendary Hollywood columnist Hedda Hopper once called Elizabeth Taylor the most beautiful woman in the World.
2
Grace Kelly

Grace Patricia Kelly (November 12, 1929 – September 14, 1982) was an American actress who retired from Hollywood to become Princess of Monaco after marrying Prince Rainier III in April 1956. She died on September 14, 1982, a day after suffering a stroke while driving her car, which caused a crash. ...read more.
Grace Kelly was flawless in every aspect of her outward appearance, the way she carried herself and her Poise, and her constant state of calm in front of the public. That I am aware of there was absolutely no scandalous behavior in her or about her. Her beauty her poise and the way she carried herself all around made her my choice.
Grace Kelly is an eternal beauty. She even captured the eyes of the Prince of Monaco.
A classic beauty. Perfect features and divine charm and grace. The most beautiful actress to "grace" any movie screen anywhere in the world!
Grace really did have the most beautiful face. Beautiful inside and out. The name Grace suited her perfectly.
3
Audrey Hepburn

Audrey Hepburn, born Audrey Kathleen Ruston (4 May 1929 – 20 January 1993) was a British actress and humanitarian. Recognized as a film and fashion icon, Hepburn was active during Hollywood's Golden Age. She was ranked by the American Film Institute as the 3rd greatest female screen legend in American ...read more.
Audrey Hepburn was NOT anorexic. She was naturally thin all her life. She is indeed the most beautiful actress of all time - not only physically, she was beautiful both inside and out with a beautiful speaking voice. She departed from this life way too soon.
Audrey Hepburn was absolutely beautiful and by far the most beautiful actress of all time. Furthermore, she is classy which separates her from all the other actresses apart from Grace Kelly who was also a beautiful, classy actress. And Audrey Hepburn's voice was divine. It's always an absolute pleasure to watch her on the silver screen in all her movies.
I think it's too overrated to say she's the second most beautiful actress of all time. I agree that she had a very pretty face and extremely beautiful eyes, but she had a body that was almost anorexic. To be on a list like this, everything must be perfect and she didn't have that. Don't get me wrong! I love her as an actress and she was a very likable woman but I think my comment has some truth.
She was such an elegant and gracious lady and unlike other actresses her body didn't pave her way through, she had a tall and elegant frame and those dove eyes could just see through you and of course when she wore that "trademark" black dress, many a men's heart skipped a beat or two. Really, she is an epitome of beauty and enormous talent! I always want to be like her. :')
4
Marilyn Monroe

Marilyn Monroe (born Norma Jeane Mortenson Baker; June 1, 1926 – August 5, 1962) was an American actress, singer and model. Decades after her unexpected death, she has remained one of Hollywood's greatest sex symbols with her eye-catching style, champagne blond hair, and breathless manner of speaking. ...read more.
I think Marilyn was beautiful, but each to there own, what 1 person may find attractive another may find ugly. Marilyn had her own distinct look though, she owned that short blonde hair style & them blue eyes.
Overrated, overrated, overrated and really overrated. There are so many others far more beautiful than her. More exotic, more naturally beautiful and so much more graceful in their presentation.
Marilyn monroe is the definition of beauty, flawless complexion with that 'oh my my' charming smile and last but not the least.. Her style!
There are those doubters that say Marilyn was created by Hollywood but one has only to look at photos of her taken in her early twenties by Andre de Dienes to see what a true beauty she was; no one touches her.
5
Scarlett Johansson

Scarlett Johansson (born November 22, 1984) is an American actress, model, and singer. She made her film debut in North. ...read more.
Never really seen what big deal is about her. Nice body and face. Not striking or eye catching at all. You could pass her on the street and not even notice her. That means to me that too many people have spent time building her up in their mind watching her on the big screen, which can happen.
Not eye catching? How is she not eye catching! Nice excuse, but it's not fooling me. Look at her Body! Look at Hair! Look at her Eyes! Look at her Lips! Listen to her voice!
One of the Hardest working actresses in the business! She's got class and beauty! I love her and I will watch any movie she's in! even if I have to sit through mediocre flicks! Hopefully Rough Night is good.
Scarlett is most beautiful now, Marilyn was most beautiful then. Both underrated as actresses. Scarlett has had an overload of Avengers related movies. She has been typecasted as a bad ass.
6
Angelina Jolie

Angelina Jolie is an American actress, filmmaker, and humanitarian. She has received an Academy Award, two Screen Actors Guild Awards, and three Golden Globe Awards. She has also been cited as Hollywood's highest-paid actress. ...read more.
She is the most beautiful actress living at the moment, she is a truly beautiful woman she helps people, and is beautful inside and out.
Don't come anymore beautiful or graceful than Angelina. Love her.
One of the most beautiful faces and eyes ever. Look at promo stills from "The Tourist" if you need convincing.
She is the best Hollywood actress but deepika padukone and aishwarya rai should also have been there
7
Monica Bellucci

Monica Anna Maria Bellucci (born 30 September 1964) is an Italian actress and fashion model. Bellucci began her career as a model and made a transition to Italian films. She played the role of Persephone in the 2003 science-fiction films The Matrix Reloaded and The Matrix Revolutions, Mary Magdalene ...read more.
The most classically beautiful woman on the list, and maybe ever, especially in her 40's. She would have been a beauty in Rome 2,000 years ago, just like today. Perfect body with real curves too.
Truly the most beautiful woman I have ever seen (Opinion). She actually makes my heart beat faster just looking at her!
She is the perfect model of natural beauty
Real women! Real beauty!
8
Keira Knightley

Keira Christina Knightley is an English actress. She began acting as a child on television and made her film debut in 1995. She had a supporting role as Sabé in Star Wars: Episode I – The Phantom Menace and her first significant role came in the psychological horror film The Hole.
She is the most prettiest woman I have ever seen in my entire life.
English Beauty at it's best.
She is just great
Eat her ass
9
Michelle Pfeiffer

Michelle Marie Pfeiffer is an American actress and producer. One of the most popular actresses of the 1980s and 1990s, she has received international acclaim and many accolades for her work in both comedic and dramatic films.
She blew me away in dark shadows. She is still so beautiful. But she had my heart at cat woman. Aw that outfit.
I admire her independent nature but imagine if she existed in the studio system?! She would have been the biggest star of them all
Incomparable in everything. Looks brains kindness talent. She is the best there is
She is the most beautiful woman on any and every list
10
Margot Robbie

Margot Elise Robbie is an Australian actress. Robbie started her career by appearing in Australian independent films in the late 2000s. She got her big break in 2013 with The Wolf of Wall Street, where she was acclaimed for her performance, and being hailed "the hottest woman I've seen in a while" by ...read more.
Maybe the most beautiful of our young stars.
One of the most radiant beauties on this planet!
She is the cutest actress in the history
I think Margot is ugly and shouldn't be on this list
The Newcomers
?
Morena Baccarin

The Contenders
11
Kate Beckinsale

Kathrin Romary "Kate" Beckinsale (born 26 July 1973) is a British actress. After some minor television roles, she made her film debut in Much Ado About Nothing (1993) while still a student at the University of Oxford. She then appeared in British costume dramas such as Prince of Jutland (1994), Cold ...read more.
What do you mean, personality, charm and approachabillity is lacking? She's always nice towards her fans ( taking pictures, signing autographs, talking to fans ). Just look at YouTube " Kate Beckinsale full panel / fanx2016 ". Never saw a nicer celebrity than her. If you mean by approaching, trying to kiss her or ring the doorbell of her home to come in, it's obvious that she isn't. She's one of the most beautiful and nicest actresses of all time.
The most beautiful girl in the world and I heard that she is recently single again because she divorced her cheating husband. What an idiot if you ask me. I mean, cheating when you got a beauty like Kate Beckinsale.
She is one of those actresses who has aged gracefully over the years and is becoming more and more beautiful(at least in my opinion) and she is a really nice person.
VOTE FOR HER! She's number one material. Better looking than Elisabeth Taylor, Audrey Hepburn, Marlyn Monroe,Grace Kelly,Monica Bellucci, Catherine Zeta Jones, Kathie Evancho, Rhamba (Who the hell is she ),Hedy Lamarr. And we're talking about actresses here,so she should up without a doubt in this list. One of the most talented actresses in the world. THANKS!
12
Catherine Zeta-Jones

Catherine Zeta-Jones is a Welsh actress. Born and raised in Swansea, Zeta-Jones aspired to be an actress from a young age.
I think Catherine Zeta Jones is stunning! How can people say she doesn't deserve to be on this list? She's a beauty, Her beauty may not be 100% natural but most celebrities aren't completely Natural. They've all had nips & tucks at some point, I think she has a lovely figure as well, it's nice to see most of the women on this list are women with full figures instead women who starve themselves until they become anorexic twigs.
Her beauty is plain and simple but damn this woman is sexy.
Should not be among the most beautiful of all time-definitely not.
Stunning good looks
13
Hedy Lamarr

Hedy Lamarr, born Hedwig Eva Maria Kiesler (9 November 1914 – 19 January 2000) was an Austrian-American film actress and inventor. Often called "The Most Beautiful Woman in Films", Hedy Lamarr's beauty and screen presence made her one of the most popular actresses of her day. ...read more.
Hedy was not much of an actress and difficult to get along with but everyone who saw her when she first arrived in Hollywood were stunned by how beautiful she was and she really stood out. The head of the make-up department at MGM said, "It's really a shame to put make-up on her-you have to do it but she looks better without it". Arlene Ford who founded the Ford Modeling company when asked who had the most beautiful face she ever saw and she said without any hesitancy-Hedy.
It's been said that one of the great tragedies in the history of Hollywood is that she wasn't filmed in color until she was 36 appearing as Delilah in Samson and Delilah as she had the most spectacular eyes, skin and coloration and perfect features. She had a distinct accent and was not a great actress either but she was just breathtaking to look at. Google her images and you will see how exquisite she was even if they are just black and white pictures. She doesn't have the hype as some that are shown higher on this list but for pure beauty she should be number one.
Lamarr will ALWAYS be my favorite screen beauty. What is Liz Taylor doing at the top of this list?! All she had was a pair of eyeballs. Yes, apparently they were a rare/freakish violet color, but that alone doesn't make you an all-around beauty. Vivian Leigh should also be highly ranked, in my opinion. Subjective lists like this are often so bizarre to me. I suppose we all feel that way. You wonder how humans can have such differing opinions. And each of us thinks we're correct and the other guy is a jerk, right?
Hedy was probably the most beautiful of all time based upon what people said about her. Lana Turner was asked on the Tonight show who was the most beautiful woman she ever saw in Hollywood and she said. "Truly the most beautiful woman was Hedy Lamarr; she was breathtaking-shear beauty."
14
Jennifer Lawrence

Jennifer Shrader Lawrence is an American actress. Lawrence began her career in television, playing her first major role as a main cast member on the TBS sitcom The Bill Engvall Show.
Come on! We're talking about MOST beautiful actresses here.
Jennifer Lawrence doesn't belong in that category! She looks like thousands of women you see in the street everyday. Nothing special at all.
Totally at a loss here. Just because you make a movie does not move you out of the somewhat attractive category.
She has a very cute nose with hazel coloured small and beautiful eyes and good-shaped lips
She is extremely talented but I have to say she is not beautiful. Cute but not beautiful
15
Emma Watson

Emma Charlotte Duerre Watson is a British actress, model, and activist. Born in Paris and brought up in Oxfordshire, Watson attended the Dragon School as a child and trained as an actress at the Oxford branch of Stagecoach Theatre Arts.
Seriously, she's unattractive and beyond, overrated. She's not even pretty. She is homely looking with a whiny, nasal voice and the acting ability of paper.
Emma should be on top she is so pretty and if you don think so then... I don't even know what you are thinking. Emma Watson is THE BEST and the most beautiful.
Seriously 29. come on she is the only one whom I will call 'Beauty with brains'.A true inspiration.She has to be on position #1
What is wrong with this world, Emma 19th? Man, she should be on TOP.
16
Jackie Evancho

Jacqueline Marie "Jackie" Evancho (born April 9, 2000) is an American classical crossover singer who gained wide recognition at an early age and, since 2009, has issued an EP and seven albums, including a platinum and gold album and three Billboard 200 top 10 debuts. Evancho's 2017 album, Two Hearts, ...read more.
There are 1,000 votes in this poll. There are 176 candidates (! ). Only 4% of the votes (a mere 40) have gone to Jackie. The rest are scattered among dozens of beautiful actresses. I suppose one could consider it fortunate that there are so many to choose from. The fact that most of the candidates on this list do not have more than 40 votes is something that the fans of these candidates should consider. Maybe people are tired of the same old names and faces that appear on magazine covers. It is not the fault of Jackie fans that this situation exists.
Um, it is the fault of Jackie fans this situation exists. I'm of course assuming by "this" you mean Jackie Evancho being on this list. So yes, it IS your fault!
There is no " ranting and raving " of haters that are " outraged " (? ) for her votes. There is just opinions of people who are telling that Jackie Evancho is not an actress ( that's not her main occupation or work ) and not an exeptional beautiful girl to be in the top ten of this list. The ones that put her here and that vote for her are the ones who can't stand the " opinions " of the so-called haters and they are clearly voting for their favorite singer instead of voting for " most beautiful actresses of all time ".
Gets many votes because of her popularity but don't tell me that she's better looking than actresses like Rita Hayworth, Greta Garbo, Catherine Deneuve, Nastassja Kinski, Charlize Theron, Jessica Alba etc... who are ranked beneath her. It's not a popularity contest but a beauty contest and she's actually very mediocre for her beauty and as an actress ( we're talking about actresses as well on this list! Being in one movie doesn't make her an actress of all time. ). Overrated!
Not a ugly girl but too overrated to be on # 4. I mean, there are actresses like fir instance Grace Kelly, Sophia Loren, Catherine Deneuve and so many others ranked lower. All this women were by far more beautiful when they had the same age as Jackie Evancho. She's maybe popular now but if she will ever be considered as one of the most beautiful actresses of ALL TIME I'm strongly doubt that.
17
Megan Fox

Megan Denise Fox is an American actress and model. She began her acting career in 2001, with several minor television and film roles, and played a regular role on the Hope & Faith television sitcom.
Was pretty when she was still an unknown actress for all public. When she became more succesful it seems that she became more insane in her head also. Plastic surgery that didn't improve anything ( the opposite was more likely ), ugly tattoos everywhere. Looks like a very ugly misformed barbie doll now!
I don't think she is pretty enough to be on this list. She is Ok but she is not really a natural beauty. I'm not A Fan of fake looking women who look like barbie dolls, wear too much makeup or have had so much surgery they struggle to smile.
She's the most stunning woman. She has the best dark long hair, most beautiful light eyes, great sculpture. She's the most perfect looking woman. Her personality is amazing. She's very honest and loyal. No one can reach upto her.
She is stunning. So so beautiful. She is not the fake blond curly haired doll which is the thing I like most about her
18
Kim Basinger

Kimila Ann Basinger is an American actress, singer and former fashion model. Following a successful modeling career in New York during the 1970s, Basinger moved to Los Angeles where she began her acting career on television in 1976.
Kim Basinger is probably the only actress who looks fantastic at her 60s! She had a perfect body in the 70's/80s/90s. She's a true BEAUTY
Looking good Kim, You're the best
Really sexy and down to earth
Got screwed by Hollywood
19
Emma Stone

Emily Jean "Emma" Stone is an American actress. One of the world's highest-paid actresses, she has won the Academy Award Best Actress Award, been nominated for two British Academy Film Awards and two Golden Globe Awards, and has won two Screen Actors Guild Awards.
The perfect woman for me! Beautiful, funny, cute, smart, sexy! Simply perfection! And her eyes... The most beautiful I've ever seen!
Attractive. Most beautiful or a real beauty, not yet. Give it 10 years and see.
She looks just as beautiful without makeup.
I want to make babies with her.
20
Ava Gardner

Ava Lavinia Gardner (December 24, 1922 – January 25, 1990) was an American actress and singer. The American Film Institute ranked her as the 25th greatest female star of classic Hollywood cinema . Her third marriage was to singer and actor Frank Sinatra, from 1951 to 1957. She would later say in her ...read more.
Ava Garnder's (gorgeous) face combines Liz Taylor's wide-cheeked femininity, Vivien Leigh's cat-eye seduction and Audrey Hepburn's chiseled uniqueness with full lips and a delicate cleft chin to boot! Plus she was leggy and buxom. Of course she belongs in the top 10!
Even at a very old age, she was very beautiful. Watch " Cassandra Crossing", you will see. I hardly can believe people put Kate Beckinsale in higher ranking. People mix up being sympathetic with beauty. Beauty requires charisma, killing eye looks with oval feautures.
They have problems with beauty here, good looking is not necessarily beautiful.
Can't believe she was not listed anywhere on the list.. Should be in the top 20 at least!
21
Lucy Liu

Lucy Alexis Liu is an American actress and artist. She became known for playing the role of the vicious and ill-mannered Ling Woo in the television series Ally McBeal, for which she was nominated for a Primetime Emmy Award for Outstanding Supporting Actress in a Comedy Series and a Screen Actors Guild ...read more.
My goodness Lucy has always been one of the most beautiful actresses, more beautiful than Angelina by far. come on she can act, and she's absolutely seductive at that. Her freckles are amazing. Thank god she hasn't had plastic surgery like many asians do to fix their eyelids.
She should be higher up on the list. She has the complete package. She can even act.
Can't believe I had to scroll past a bunch of actresses to find Lucy so low
Under rated for sure. She has beautiful face, awesome body.
22
Dove Cameron

Dove Cameron is an American actress and singer. She is known for playing a dual role as both title characters in the Disney Channel teen sitcom Liv and Maddie.
She is so beautiful. When I grow up I want to look like her. She is a heroine
23
Natalie Portman

Natalie Portman is an actress, film producer and film director with dual American and Israeli citizenship. Portman is best known for her roles as Padmé Amidala in the Star Wars prequel trilogy and Nina Sayers in Black Swan. She won an Academy Award, a Golden Globe Award, and a Screen Actors Guild Award, ...read more.
The first time I saw her, I knew she was a special actress. She has the most beautiful smile I have ever seen. Natalie is perfection.
I knew it when I seen her in the movie "The Professional ", that she'd grow up to be a great beauty. Beauty and brains, Natalie is the complete package.
Her brown eyes, beautiful and thin nose & good-shaped eyebrows make her so much beautiful. Her most attractice feature is the shape of her face
Natalie Portman is so pretty! Her eyes are beautiful and she looks amazing without makeup too! So she is naturally beautiful.
24
Rita Hayworth

Rita Hayworth, born Margarita Carmen Cansino (October 17, 1918 – May 14, 1987) was an American actress and dancer. She achieved fame during the 1940s as one of the era's top stars, appearing in a total of 61 films over 37 years. The press coined the term "love goddess" to describe Hayworth after she ...read more.
Wow I can not believe Rita Hayworth is only 18! She was stunning! She was Classy & Beautiful she should be higher than this.
Classic beauty with the type of sexiness that was tastefully pushed to a nice limit.
She was a stunning redhead. She epitomized Hollywood glamour.
She had beautiful seductive look absolutely stunning
25
Natalie Wood

Natalie Wood, born Natalie Zacharenko (July 20, 1938 – November 28 or 29, 1981) was an American film and television actress. She is best known for her role opposite James Dean in Rebel Without a Cause and as Maria in West Side Story. But the American icon remains infamously known for the circumstances ...read more.
I agree. She should be number one instead of that screw loose freak Elizabeth Taylor. Taylor is too overrated. Natalie Wood was an unique beauty ( she looked awesome in the sixties ) and had this charisma that made her irrestible what Elizabeth Taylor didn't have.
Pure beauty and the type of irresistible sex appeal that would cause any marital arrangement to bulge at the seams.
Yes N W should have a higher rating as one of the most beautiful actresses of all time. To bad her life was cut short at a young age.
She had the biggest most beautiful eyes she was just beautiful
PSearch List