Most Beautiful Bollywood Actresses
The Top Ten
1
Sanaya Irani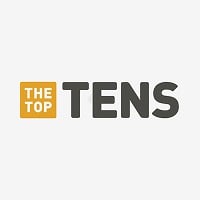 Sanaya Irani is an Indian model-turned-actress. Her first major role was in the Indian youth show Miley Jab Hum Tum.
Sanaya is the most amazing actress ever she has the best face emotion ever her smile killing me love her so much I hope she will make a film and be a Bollywood actress
Sanaya Irani you are the queen of acting we vote and proud of you
She is such an amazing and adorable person & so gorgeous
She is miss world with her cute expressions
2
Katrina Kaif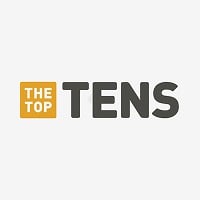 Katrina Kaif is an English actress who works in Hindi films. Despite receiving mixed reviews from critics for her acting prowess, she has established herself in Bollywood and is one of India's highest-paid actresses.
Katrina kaif is best in bollywood today 2013
Katrina should not be compared to priyanka or kareena because they have been in this industry for more longer than her
If katrina is to be compared to deepika or sonam then she wins all they way
Katrina does not have the best acting skills but she is getting better, every movie of katrina has been a big hit regardless of her acting skills
She is the most glamourise, other actresses cake themselves but katrina stays very elegant.
For those of you who think priyanka is talented, you guys need to look at it realistically priyanka has done more movies than katrina but not even half of them have been a hit they have all been below average, so I don't c how she is talented. If priyanka was talented and the best then she would be working with Hollywood but because her acting skills are poor and she overreacts its never gonna happen so she can dream on about becoming part of America. She can never be american cause her style and ...more
She must have a beautiful vagina because her face is very cute
Katrina Kaif is very HERSELF and she keeps it simple and that what makes her even more glamorous that the others. She has a stunning body and a magnificent figure that reflects a tenderness and charm. The fact that she has won India's most beautiful for several times and the sexiest and the most beautiful woman in the world for five consecutive yeas that proves how much she is loved. She has a very large popularity nationally and internationally. In terms of movies, she is the only actress to attend the 500 crore club in Bollywood and almost all of her films are super hits at the box office. In addition she has a really amazing and fabulous dancing skills at the point that she has been considered as the top one dancer among her rivals. She he's a unique and very special charm that can captivate our heart and soul.
She has a gorgeous face and nice smile! She is beautiful! Most beautiful in Bollywood!
3
Aishwarya Rai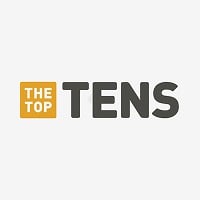 Aishwarya Rai, also known by her married name Aishwarya Rai Bachchan, is an Indian actress, model and the winner of the Miss World pageant of 1994. Through her Bollywood acting career, she has established herself as one of the most popular and high-profile celebrities in India.
Oh come on not katrina is number one. I mean just look at kat she ain't beautiful at all she has so much like a masculine figure but aish has a good figure as well as a beautiful face. She is so perfect that not only the bollywood but hollywood actors and actresses die at her beauty. That's why she was given the title of most beautiful woman in the world which none of the bollywood actresses have got. So thumbs down to katrina. Even I have noticed kat trying to copy aish so that she gets into hollywood but you know what if she was that talented and beautiful then Hollywood would have invited her but no she can't beat aish because whenever you think of beauty you think of aishwarya. Even the top legenda of both bollywood and Hollywood have appreciated her. So no matter what you do aish wins. She has created a great record in the film industries.
Ash is the number1 heroine of Bollywood
Beautiful actress.
Perfectly talented. Though cudnt make much in Hollywood she continues to be Bollywood dream girl - vivekmalik
I don't think that ash has beautiful face. Katrina has a nice face like an angel but I did not like her structure ash has beautiful body and kat has a perfect face - jovin123
Absolutely amazing eyes and body.
4
Deepika Padukone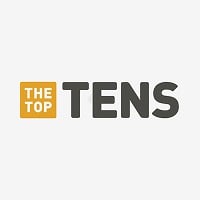 Deepika Padukone is an Indian film actress. She is one of the highest-paid Indian celebrities and is cited in the media as one of the nation's most popular and attractive personalities.
She must be number 1 or at least 2 in most beautiful actress list. Deepika is very hot, sexy, cute and dusky. She is certainly more beautiful than all most all of the above actress if not all. She is tall, slim and her skin tone is bronze. She is a perfect Indian Actress
She is the most talented and the most beautiful actress in bollywood nowadays.so she should become number 1 in this list.though she is a new comer to bollywood. She is the most successful actress.
She is naturally beautiful and doesn't need makeup to look beautiful unlike Katrina Kaif
She s awesome.. Love her style n attitude.. Waiting 4 her chennai express
5
Priyanka Chopra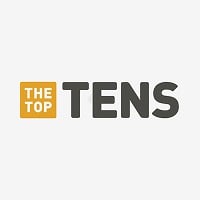 Priyanka Chopra is an Indian actress, singer, film producer, philanthropist, and the winner of the Miss World 2000 pageant.
No one can even touch touch her finger nails... Because she is so talented... And gorgeous... I am not saying bad to others I like kareena, katrina. Madhuri I am fond of all but I can't compare priyanka to any others because she is so... Perfect in each and every field and now after the success of her singing career I don't think her as an ordinary woman... Hats off to you priyanka chopra..
Famous for her naughty lips. Also said to be look alike of angelia jolie many times - vivekmalik
She is the most beautiful women on the planet, best actress, amazing singer... The desi girl of bollywood...
She is the most beautiful girl. She is my favourite. If she says me to die I will die. Love you priyanka...
6
Alia Bhatt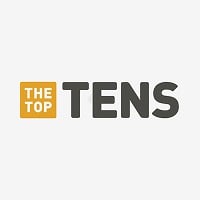 Alia Bhatt is a British film actress and singer who works in Bollywood. Born into the Bhatt family, she is the daughter of filmmaker Mahesh Bhatt and actress Soni Razdan.
Alia is my favourite actress she looks awesome without make up also and when she works with Begin
So young... So beautiful... So cute... Hope I had such a sister...
You are sexiest of the year
Alia bhatt is so cute! Truly one of the best actresses ever!
7
Madhuri Dixit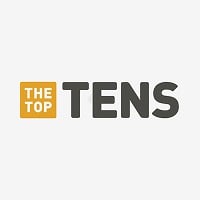 Madhuri Dixit, also known by her married name Madhuri Dixit Nene, is an Indian actress who is known for her work in Hindi cinema.
Her smile has lot to say...
She is most beautiful
Her smile is very sexy.
In my opinion, Madhuri Dixit is totally overrated and ugly. She smile like an unacceptable monster, she's born just to show her skin, she looked like an old crone even in her young age, the hair is forgettable and dance...meh, she dances untidy with no expression or balancing carving in her steps
8
Divya Bharti
Divya bharti was most beautiful actress in Bollywood.. Her smile, her eyes are all time favourite..
Words cannot Describe Divya Bharti, she was an angel! Unmatched beauty! Hands Down!
Divya is the most beautiful talented actress in the Bollywood looks like a angle miss you and love you forever
Divya bharti is most beautiful actress of Bollywood. Even more than madhuri
9
Kajol
I love the way she performs... :-)
Kajol is best actress and she is so beauty she has a nice smile and amazing eyes
She is the best actress with wonderful expressions and superb acting skill. No one can defeat her in acting, to describe her beauty no words
I love how she doesn't go too much into beauty and stays natural. - VictoriaJusticeFan
10
Genelia D'Souza
She is one of those actresses who is beautiful, cute and not showing off that toothpick figure like many other actresses. She is Number 1 for me.
Cutest bubbliest most lively most chirpy girl in Bollywood...
So cute... Most beautiful girl in my mind... Love you
So cute and chirpy attitude...love you...
The Contenders
11
Sonali Bendre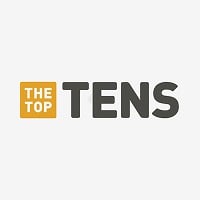 Sonali Bendre is an Indian film actress and model who mainly worked in Hindi films.She has been praised by critics for her acting skills.
When she wears traditional indian dresses, no one can beat her beauty. She also has a lovely smile.
She is very cute looking
Most cute face of the bollywood
She is the most beautiful actress of Indian cinema
12
Shraddha Kapoor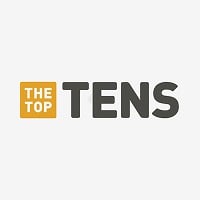 She is very good personality I love her she very good but she dressing sense is not good but nice at least she is one my favourite
According to me she is most most cutest girl in this universe. I am speechless to describe her beauty
Way underrated! She should be no. 1 she is amazing full of beauty sweetness and talent
Shraddha deserves to be on number 1...
13
Juhi Chawla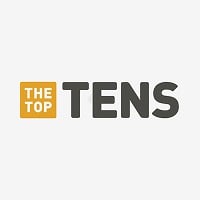 Juhi Chawla is an Indian actress, model, film producer, and the winner of the 1984 Miss India beauty contest.
She is a beauty icon
She's the world's most beautiful, talented and cutest actress of all time... My queen!
She is so beautiful more than madhuri
She is very sexy
14
Sonam Kapoor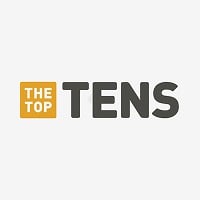 I Just love her
I happen to think she is gorgeous
She luks good in western as well as in traditional outfits.. She has a cute smile... Sonam is sweet
Elegant classic
15
Hema Malini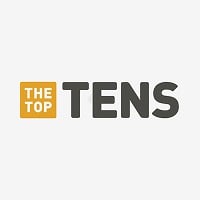 Hema Malini ("Hema Malini Chakravarty") (born 16 October 1948, Ammankudi (Orathanadu), Tamil Nadu, India) is an Indian actress, director, producer, dancer and politician.
This list is a joke. Hema is the most beautiful and gorgeous actress ever to grace indian cinema. Look at some of her movies in younger days - none others till this date could surpass this beauty in terms of looks. I find it really revolting that artificial fake replicas like madhuri and aishwarya are voted above this eternal beauty.
No other actress world over could reach the Hemalyan heights of beauty as did the Dream Girl of Bollywood. This statement speaks volumes for her beauty.
Most beautiful actress and a good dancer with her acting skill
Hema is often seen in kanjivaram saris which look classy and good on her. Its traditional fashion apparels provide elegant, graceful and stylish look which seems to be her style statement. - vivekmalik
16
Sonakshi Sinha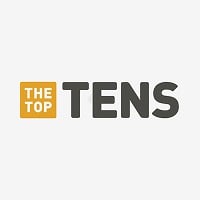 I like your curves.You are so beautiful.Please never loose weight
Aap thori si mori achi lagti ho es liye kabhi bhi patli mat hona
She is the cutest girl in bollywood. I love her so much
Sonakshi should be in top 10
17
Zeenat Aman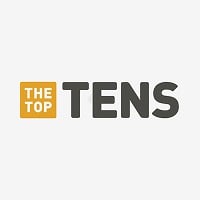 Zeenat Aman is an Indian actress, former model and beauty queen who is best known for her work in Hindi films throughout the 1970s and 1980s.
She has something different than other, she has excellent sex appeal
No one can ever match her class.
1ce was sexiest actress with perfect body shape, height, colour - vivekmalik
18
Preity Zinta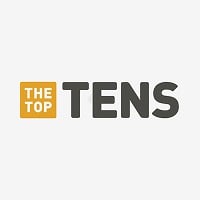 Preity Zinta is an Indian film actress. She has appeared in Hindi films of Bollywood, as well as Telugu, Punjabi and English language films.
She is extremely beautiful almost a tie between her and diablo Mirza concerning beauty but she wins due to her great smiles and innocent expressions specially while acting
A very very lovely actress if it can be I wanna go on a date with her
Preity zinta very attractive & very very sexy body actress
Preity is the best
19
Mouni Roy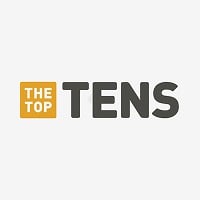 Mouni Roy is a Indian television actress and model. One of the most popular actresses of India, she is primarily known for her roles as Krishnatulsi in Kyunki Saas Bhi Kabhi Bahu Thi, and Sati in Devon Ke Dev...Mahadev and for playing Shivanya Ritik Singh and Shivangi Rocky Pratap Singh in Naagin.
Mouni Roy not only sparkles in acting but also in dance. If she start her dance we will sit without blinking our eyes till she stops
She has the best stylish sense...
Simply awesome... Love you diva...
Her acting is cherishing. She is absolutely fantastic and talented.
20
Sunny Leone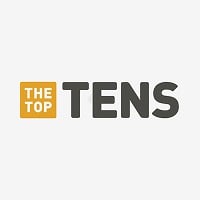 Karenjit Kaur Vohra, better known by her stage name 'Sunny Leone', is a Canadian Bollywood actress and model, and former pornstar. She was born on May 13th, 1981 in Sarnia Ontario, Canada.
Very sexy actress. As we all know
Sunny Leone is India's most sexiest, beautiful, prettiest, sweetiest actress in Bollywood. Sunny Leone I don't like you, I love you
Very pretty and dareing lady. I admire her guts ( and body also)
The working woman change the scenario of Bollybood.
Like it
21
Aishwarya Rai Bachchan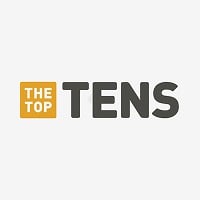 Aishwarya Rai, also known by her married name Aishwarya Rai Bachchan, is an Indian actress, model and the winner of the Miss World pageant of 1994. Through her Bollywood acting career, she has established herself as one of the most popular and high-profile celebrities in India.
She's already on that list. She's beautiful!
22 Sanjeeda Sheikh
23
Madhubala
Madhubala is the natural beauty all the actress nowadays undergo lots of surgeries to look more prettier. All of it weren't there those days and still she looks like an angel from the Venus down to Earth.
Don't insult the Bollywood industry by keeping Madhubala at the 9th position. I guess most of the voters have no form of connection with the vintage Bollywood days. Madhubala beats everyone all day long in terms of look.
Just can't beat her. No Katrina no Aishwarya. Even Madhuri can't beat her.
She is the most beautiful woman in the world how can katrina be number 1? No one, including aishwarya and madhuri can beat her.
24
Drashti Dhami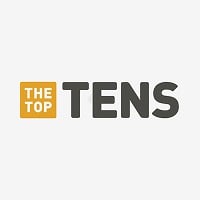 Drashti Dhami is an Indian actress who works in the Hindi television industry and is a model and dancer.
The Best artist, she is a very Beautiful, Sexy and Talented
She is Superstar The best in the world
I love you so much Drasthi..
You are a very beautiful, sexy and talented artist
She is the best artist in the world
Drashti is the most beautiful and gorgeous actress who has ever been on T.V.

She is the winner of Jhalak Dikhla Jaa

Well known as Geet (Geet - Hui Hubse Paray, Madhu - Madhubala ek ishq ek junoon )
Drasthi dhami is a very beautiful and multi talented artist..
25
Asin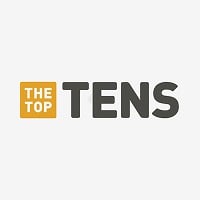 Asin Thottumkal, known mononymously as Asin, is a former Indian actress and trained Bharathanatyam dancer.
She's very sweet, nice and most talented actress. Also good person to her family.
She has very sexy face
Maybe she is not the best actress but she is the most beautiful Indian I have ever seen
Asin is really very cute and I love her very much
26
Sridevi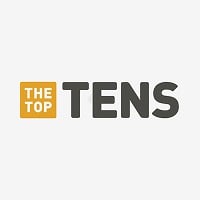 Sridevi Kapoor was an Indian film actress who worked in Tamil, Telugu, Hindi, Malayalam and Kannada films. She died in 2018.
Sridevi has no comparison really she is beautifull than all these ladies she has a beautiful eyes and beautiful sctructure she is number 1 all time beauty
One of those rare beauties who can hold you spellbound across the ages and transcend time
She must be n0.1
All time number 1 actress in Bollywood all time great
27
Ayesha Takia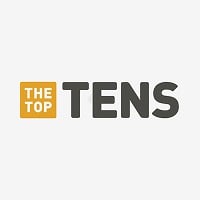 Ayesha Takia is an Indian actress who mainly appears in Bollywood films. She made her film debut in Taarzan: The Wonder Car for which she won the Filmfare Best Debut Award in 2004. Her notable films include Dor, for which she won the Screen Award for Best Actress, and Wanted.
Beautiful Face
White Skin
Huge Boobs
Big Ass
What more you want for vote
Ayesha Takia are more popular than Scarlett Johansson Boobs
She is very cute.and has quite good acting skills
shw has a charming beauty
Ayesha has a lovely face and an amazing body. Wow!
28
Anushka Sharma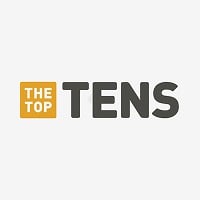 She is that number 1 actress of Bollywood now.She is very hot to handle
Anushka the pure hot babe... My favorite bollywood actress.. She is very gorgeous and pretty.. I love her so much.. Most beautiful bollywood actress of recent time...
5'9"tall, slim and super sexy body, flawless skin and beautiful hair. No matter she is the most popular icon in health. She was brilliant in her childhood days. She was a glam model and vivacious actress in B-Town
She has the cutest face that I never have seen before and a slim figure also.
29
Kangana Ranaut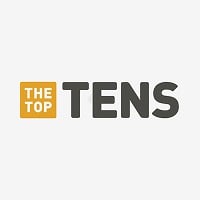 Kangana Ranaut is an Indian film actress. She has established a career in Bollywood and is one of the highest-paid actresses in India.
Own and real talent without any background
ADORABLE QUEEN OF BOLLYWOOD
Sri sampath vinayaka youth from kurnool are all of your fans, we are all love you
QUEEN of Bollywood and also she is
QUEEN of Indian cinema. I am a
BIGFAN of Kangana since her film
GANGSTER. Look at way acted in
FASHION as a supporting actress
30
Rani Mukherjee
Most beautiful actress of all time. She has very sexy voice and just right figure. Also very talented actress as she proved it in Black and is an amazing dancer! Rani is better than everyone
How come she is 21? She's really talented and has the most beautiful eyes I have seen! Her smile is a killer too with that sexy husky voice
I love her eyes and smile! For me she is the perfect beauty
Huh... How come she is on 24... She is just amazing; her voice, dance, acting, sweetness, smartness are all fabulous as well as her smile is killer and she is mah favourite... Truely Indian beauty...
31
Parineeti Chopra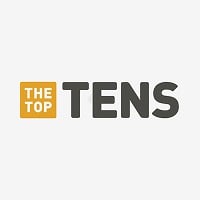 Most handsome looking lady protruding chin
She is the most beautiful girl in the world... I love her
I love you park most beautiful smile in the world
Pari must be on number one...my favorite
32
Ileana D'Cruz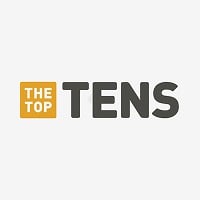 Most beautiful figure in Bollywood and most beautiful
She is so beautiful. I love her very much more than bebo, katrina, priyanka. You should be in 1
33
Diya Mirza
Not known to many in Bollywood but has a cute face making every1 to admit she is the cutest - vivekmalik
She is cutest in all actress
She is very gorgious in terms of look and killer smile she is simply the best
THE MOST BEAUTIFUL QUEEN OF ALL. SHE MUST BE number 1. EVEN WITHOUT MAKEUP SHE ALWAYS LOOKS THE BEST. SHE HAS SWEETEST AND CUTEST SMILE AND HER BEAUTIFUL AND WONDERFUL EYES AND A NICE BEHAVIOR. SHE ATTRACTS THE EYES WEARING ONLY SIMPLE NEAT, CLEAN AND TIDY DRESSES. IT IS TRUE THAT SHE IS NOT KNOWN TO MANY Bollywood AND COULD NOT BE FAMOUS BUT SHE IS THE SWEETEST MODEL. SHE DOES NOT HAVE FIGURE LIKE KATRINA KAIF OR NOT A DANCER LIKE AWISHWARYA RAI OR TALENTED LIKE DEEPIKA PADUKONE OR HAVE HEIGHT LIKE SHILPA SHETTY BUT HAVE SOMETHING WHICH CANNOT BE COMPARED OR MATCHED WITH ANYBODY. I AM VERY MUCH PROUD OF HER CAUSE I LIKED HER THE MOST. I AM THE GREAT FAN OF HER FOR WHICH I AM VERY PROUD OF MYSELF ALSO. MY THUMB IS ALWAYS UP FOR HER. IF I AM ABLE TO MEET OR TALK WITH HER I WILL FEEL THE MYSELF THE LUCKIEST ONE. I WILL USE THE BEST ADJECTIVES TO EXPLAIN HER. I AM GIVING SUCH GOOD EXPLAINATION FOR HER, MY FRIENDS YOU SHOULD KNOW MY NAME, MY NAME IS ADRIJA SARKAR (NOT IN FB).
34
Kriti Sanon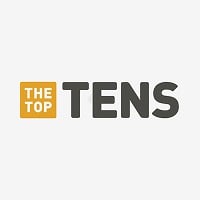 Kriti Sanon is the most beautiful woman I've ever seen. I don't know why she is so below down the list.
Just compare her with deepika and Katrina without makeup, she looks much more beautiful and even on screen she is more beautiful and she at least deserves to be in top,3. She is not very popular so he is so below but she is much more beautiful than actresses like alia, Katrina, bipasha, etc.
She is the most beautiful girl I have ever seen. I watched Bollywood award shows. No actress looked as beautiful as Kriti did. Her smile is beautiful. Her skin tone. She is really beautiful. I wish I could look like her some day. It's a boon to look like her.
What the hell is wrong with people?! Kriti Sanon has not even been included in the list! Perhaps this is because she is not popular yet. Kriti Sanon is the most beautiful girl I've ever seen!
35
Yami Gautam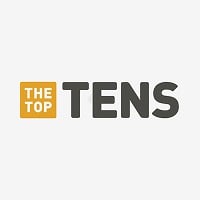 Her cute smile says it all
She is a true Indian beauty... I love her...
A lovely girl with her cheecks on ican die. Literally die hardfan of her face
36
Kareena Kapoor Khan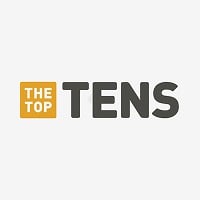 I can't believe why is she on 37 on the list? she should be on the top 5!
Bebo is a real beauty.
Kareena Kapoor is number 1 Beautiful Woman in the World
Kareena Kapoor looks beautiful only when she is fat
Number 1 Ruling Queen of Bollywood
37
Jacqueline Fernandez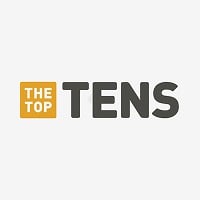 Jacqueline Fernandez is a Sri Lankan actress, model, and the winner of the 2006 Miss Universe Sri Lanka pageant.
She is so beautiful and one of the reasons she is rocking in Bollywood is her beauty. Jack is the best and has a good figure unlike Katrina Kaif's masculine figure. Katrina does not even deserve to be last. It is Jacqueline who should have her place or maybe higher then her
She is beautiful in all this list is not correct she is beautifulest
Nice, beautiful and cute
The most cutest actress
38
Amrita Rao
She's underrated but very beautiful. She's a very talented actress, especially when she got the role in Main Hoon Na.
#Bollywood ICON
Just look here, how can she be at this position
You have to admit it that she is the cutest girl you have ever seen... And her Vivah film is just won my heart
Most beautiful face she have
39
Parveen Babi
Most glamorous actress ever with killing looks and great acting
Eternal beauty
Drop dead gorgeos. super stylish. perfect face, perfect voice, perfect figure for bollywood movies.
40
Diana Penty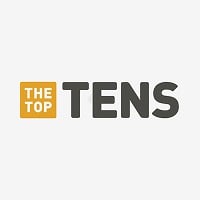 Diana Penty is an Indian film actress who appears in Hindi films. She began her modelling career in 2005 when she was signed up by Elite Models India.
You better stick to Urdu as your English is quite weak..
I love diana penty she is one of the most gorgeous and sweet models and actresses she is the best I wait for your next movie miss uu too much you did great job in cocktail you deserve the best best female debut why ileana won hate her I am biggest fan of you I am a pakistani girl please believe me I love you to much love you god bless you god bye please comeback son
41
Kajal Aggarwal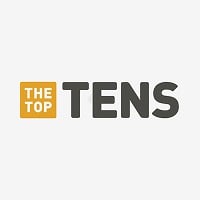 Kajal Aggarwal is an Indian film actress and model. One of the most popular Indian celebrities, she has established a career in the Telugu and Tamil film industries and has been nominated for four Filmfare Awards South.
Most beautiful and cutest actress of India. She has done only 2 films, if she has done more films, which she will do in future, she will be in the top. No one can even reach her. Her smile is heart throbbing and she has a very attractive body too - sriramsai
If she so beautiful, how come she got only 2 films. Be sensible son!
Very sweet actress with her dimple love that.
Her expressions in acting is like savithri
42
Shruti Hassan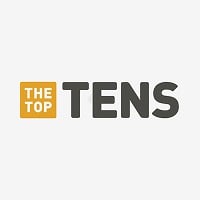 Shruti Haasan is an Indian film actress and singer who works predominantly in Telugu, Tamil and Hindi language films.
43
Leena Chandavarkar
One of the most beautiful faces of Bollywood

Raja
Of course it is Leena chandavarkar

Vijay
Beautiful Lady in baby face

Anna
One of the most beautiful actresses of 70s
44
Sadhana Shivdasani
I would stare at that enigmatic, magnetizing, and ravishing face for eternity, if I'll ever stumble upon her younger version doppelganger.. - Arhaan95
She should b on top of the list
45 Nargis Dutt
46
Chitrangada Singh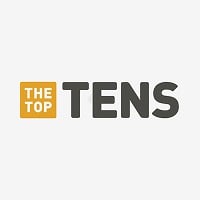 47
Bipasha Basu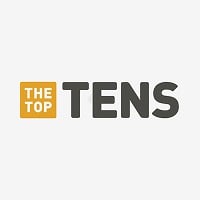 Bipasha Basu, also known by her married name Bipasha Basu Singh Grover, is an Indian film actress and model.
She is amazingly beautiful
Too sexy little kids go astray
48
Saira Banu
Most beautiful actress in foreign look
49
Shakeela
Who the hell is Shakeela? Please use your sense
50
Urmila Matondkar
She is beautiful and occupies one among the 1st five beauty queen
To be included before 10th in the order list of above
She is quite ordinary
PSearch List