Most Beautiful Countries
egillaxelsson
The Contenders: Page 2
21
Austria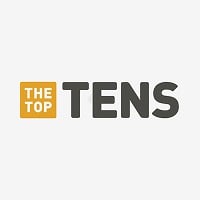 Austria was Celtic (Hallstadt) then as Noricum, part of the Roman Empire, Alaric, who took over Rome, studied at a monastery near Vienna. In the Middle Ages, the Holy Roman Emperors moved to Vienna, then Austria became separate. Medieval documents from Eastern Europe as far as West Ukraine were often ...read more.
Austria is the best country, and I like it ver very much because in Austria I have seen so beautiful sightseeings and sees such a beautiful and enjoyness country, and so big and nice beautiful mountains and hills, and austria is better than switzerland and england :) thanks
Considering the fact that in Austria nature remains in peace, while other countries make a tourist attraction out everything. In Austria you can find pure nature and people who would not give this for any price imaginable. Austria is Europeans New Zealand. If you take your time to reach all those places far away from vienna you would go for number one
22
Scotland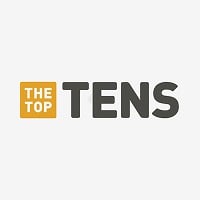 Scotland is a country that is part of the United Kingdom and covers the northern third of the island of Great Britain.
Scotland should be rated higher
Hauntingly Beautiful. Marking it below its neighbors to the south and the UK as a whole beggars belief
her castle her old street
Should be much,much higher
V 5 Comments
23
Sweden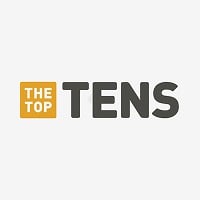 Sweden, officially the Kingdom of Sweden, is a Scandinavian country in Northern Europe. ...read more.
Beautiful country, almost everything is just amazing there.
First time I was in Sweden I was chockt to see how beautiful this country is and how clean it was. The nature was amazing and the cities was incredible. Lots of love to Sweden from France and I will soon become Swedish myself, see you in Stockholm.
Nice landscapes, beautiful people. And open minded. Bad weather though
Sweden and Norway should be at the top by far.
These two Nordic countries are the beautiful countries ever.
V 11 Comments
24
Costa Rica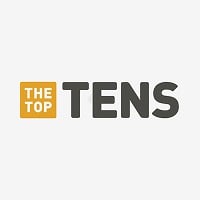 Costa Rica, officially the Republic of Costa Rica, is a country in Central America, bordered by Nicaragua to the north, Panama to the southeast, the Pacific Ocean to the west, the Caribbean Sea to the east, and Ecuador to the south of Cocos Island.
Simply the best place in this planet..
25
Taiwan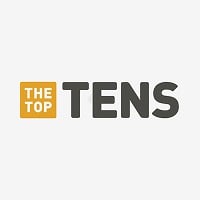 Republic of China was established in 1912. After the Chinese Civil War (1949), the Chinese government relocated to Taiwan. Its capital was originally Nanjing but now it's Taipei. Mandarin is the most spoken language.
Taiwan is beautiful! That's why the Portuguese called "Ilha Formosa! " (Beautiful Island) when they first discovered Taiwan. Taiwan has a combination of natural scenery such as the densely packed high mountains (more than 100 over 3000m with the top being nearly 4000m) that make up 70% of the 36,000km squared land and volcanic islands (Turtle, Green and Orchid Islands) with fantastic erosion rocks and colourful corals nearly on all parts of the island's coastline. The Penghu Archipelago has the best beaches in Taiwan and has basalt columns found in very few places on Earth. Mud Volcano seen in not many places on Earth too and are found at the Southern part of Taiwan. Taroko Gorge in Eastern Taiwan is also spectacular and breath-taking. Kenting, the best surfing site in Taiwan and also a diving site with many recovered corals. Wulai has the best forest parks and waterfalls to relax with and can be reached easily. The hot springs in Jiaosi, Chiben, Beitou and Wulai are very ...more
26
Thailand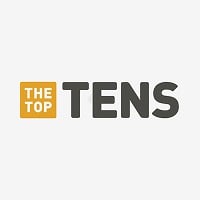 Thailand, officially the Kingdom of Thailand, formerly known as Siam, is a country at the centre of the Indochinese peninsula in Mainland Southeast Asia.
Have every kind of places in Thailand
I'm surprised Thailand it's only 26 place, I love Bangkok it's wonderful, as like Pukhet or Pattaya, the ancient Siam ruins and I think Thailand it's one of the most beautiful countries of the world
It was such a wonderful time in BKK.
Such a beautiful beaches in Ko Tao, Similan and Phi Phi and also supreme nature and culture at Chiang Mai
27
Netherlands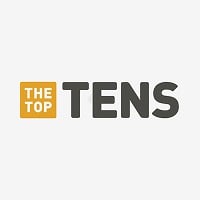 Beautiful, with all the canals and windmills.
Should really be in the Top 10. A beauty, all the canals.
28
Russia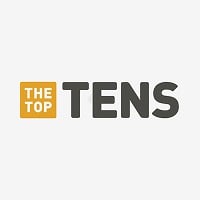 Russia, known as the "Russian Federation", was formed on Dec 25, 1991. It is located mainly in Asia, while a portion of it remains in Europe. The capital and largest city is Moscow, followed by Saint Petersburg in terms of population. The country primarily speaks Russian, a Slavic language. ...read more.
Why Russia is so low on this list, it's an amazing country with breathtaking landscapes. So sad that one life isn't enough to get to know it all
This country should be much much higher. It is an absolutely beautiful country, with amazingly kind people. I am glad I was able to visit this country.
Siberia is the best place on earth
This country ain't so bad
V 3 Comments
29
Tanzania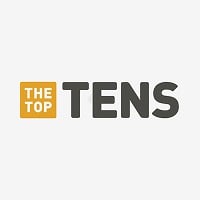 Tanzania, officially the United Republic of Tanzania or simply U.R.T, is a large country in Eastern Africa within the African Great Lakes region.
This is blessed nation has it's natural beauty, talk 'bout mountain kilimanjaro, talk 'bout ngorongoro, serengeti, olduvai, beautiful black dudes and women... Man, really sweet!
The Serengeti is the best place in the universe.
30
Mexico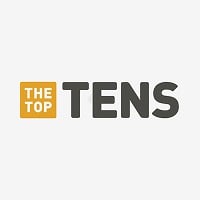 It's the best country :D hot people *O* the people are very warm and friendly. Best beaches and natural beauty.
The most beautiful county in the word with the greatest wildlife!
Amazing landscapes, amazing history and Amazing people. The best country in my opinion
This should be higher than Canada and the United States. Canada may have the rockies, mountains, and lakes along with the U.S having diverse regions. But Mexico has some of the most sparkling beaches I have ever seen and the culture is so great. - Call
V 4 Comments
31
Vietnam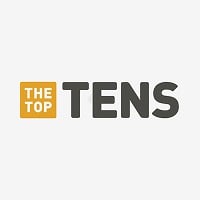 Vietnam, officially the Socialist Republic of Vietnam, is the easternmost country on the Indochina Peninsula in Southeast Asia.
Vietnam is beautiful, very beautiful.
Vietnam is so wonderful and has many beauty spots which is picturesque.
Many beautiful natural resources
Competitive top models across Vietnam represent Vietnam as the most beautiful country on earth! Khieu Thi Huyen Trang, Nguyen Thi Tuyet Lan, Hoang Thi Thuy, Nguyen Thi Thuy Trang, Mai Thi Giang, Kha My Van, Mau Thi Thanh Thuy, Nguyen Thi Cha Mi, Tran Quang Dai, Duong Mac Anh Quan, etc. especially my fave Ngo Thi Quynh Mai I totally root for them!
V 2 Comments
32
South Korea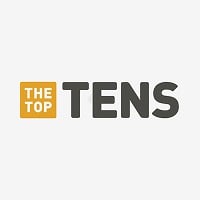 South Korea, officially the Republic of Korea, is a sovereign state in East Asia, constituting the southern part of the Korean Peninsula.
Many people hate this country can't UNDERSTAND WHY. Maybe they know that Korean culture are best. Such insecure people
Lived there and Japan and it won my vote
I know that South Korea is the best. The result of the top ten is wrong.
I think south korea is a beautiful place.
V 2 Comments
33
Chile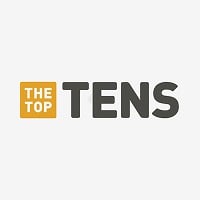 Chile, officially the Republic of Chile, is a South American country occupying a long, narrow strip of land between the Andes to the east and the Pacific Ocean to the west.
Everything from beautiful beaches, forests, to winter landscapes and desert and volcanoes. When it comes to nature Chile has everything, ranging from the driest desert, to the coldest arctic, and everything in between, in other words, you will find whatever you like, and much much more. Culturally speaking the people is warm, friendly, helpful and open to tourists (in fact it seems we tourists are seen as exciting rather than "outsiders"), Chile is beautiful.
If you want to see a horror movie and feel part of it. Don't go to the theatres! Just go on vacation to Chile and walk around at night, in the dark. Go closer to the citizens and that's it! The best horror movie you have seen in all your life! Creepy,frightening and panicking. What is really incredible is they don't wear make up, they look like that naturally!
34
Finland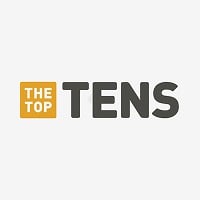 Definitely should be in the top 5
Why is America so high! If I wanted to see cement I would just go to a building site pfft
All those lakes and forests.. and have you ever been in Northern Finland? Those northern lights are amazing!
Oh my god, why wasn't Finland on the list?
Finland is the most beautiful country. Beautiful lakes, lush forests, a spectacular coastline, and in winter it's just beautiful and you can see the aurora. I mean how can such a beautiful place be 34th on the list :( - forest_finland
35
Denmark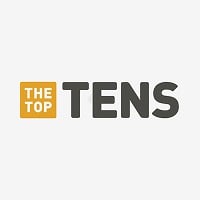 Denmark is a Scandinavian country in Europe. The southernmost of the Nordic countries, it is south-west of Sweden and south of Norway, and bordered to the south by Germany.
36
Egypt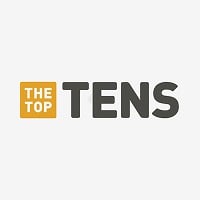 Egypt, officially the Arab Republic of Egypt, is a transcontinental country spanning the northeast corner of Africa and southwest corner of Asia, via a land bridge formed by the Sinai Peninsula.
Egypt is the most beautiful country in the world, of course it's one of the top ten, Visiting Egypt would be so fun and awesome especially The Pyramids, The Sphinx... Etc.
Beautiful sites, but after all its just a warm desert.
37
Kenya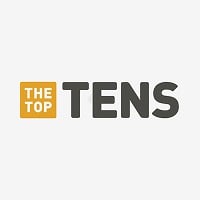 Kenya, officially the Republic of Kenya, is a country in Africa and a founding member of the East African Community.
38
Colombia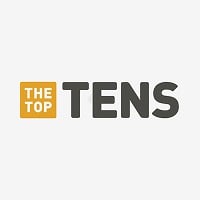 Colombia, officially the Republic of Colombia, is a country situated in the northwest of South America, bordered to the northwest by Panama; to the east by Venezuela and Brazil; to the south by Ecuador and Peru; and it shares maritime limits with Costa Rica, Nicaragua, Honduras, Jamaica, Dominican Republic ...read more.
Truly and beautiful country, and very beautiful women. I have traveled there many times and am pleasantly surprised every time I go.
Columbus' new world, truly a hidden gem! Love that wonderful country so much!
39
United Kingdom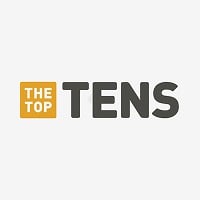 The United Kingdom (UK) is a sovereign state which consists of the political and economic union of England, Wales, Scotland and Northern Ireland. It was a member of the European Union (EU) from 1973 to 2016. ...read more.
The English towns, the Welsh countrysides, the Scottish highlands and the Northern Irish beaches are truly unbeatable! Go wherever you want in Britain, a lot is there to see. - PositronWildhawk
40
Ireland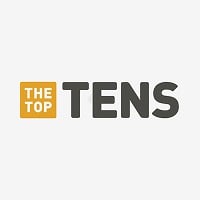 Formed in 1916 after the Easter uprising, Ireland is a small country with a population of roughly 5 million.
Some of the most beautiful country in the World. MMost of Ireland is country due to th very small population. Some stunning scenery coming from someone who has been to most of the great beauties E.G. great Barrier Reef.
The natural beauty of Ireland is among the most beautiful anywhere!
Ireland has many beautiful green fields and the most majestic landscape in general.
How is this at 40, there are so many beautiful sites to see, The Cliffs, of Moher, Ring of Kerry, huge variety of castles and so much more, surely put Ireland on your to-do list!
V 5 Comments
PSearch List
Recommended Lists
Related Lists

Asian Countries With the Most Beautiful Girls With Natural and Original Beauty

Countries With the Most Beautiful People

Countries With the Most Beautiful Women

Most Beautiful Asian Countries

Most Beautiful European Countries
List Stats
7,000 votes
148 listings
7 years, 277 days old

Top Remixes (134)

1. Botswana
2. New Zealand
3. Canada

warreen

1. Norway
2. Iceland
3. Austria

Vilhjalmr

1. Japan
2. New Zealand
3. Sweden

dagegen99
View All 134
Posts
Error Reporting
See a factual error in these listings? Report it
here
.