Most Beautiful Countries
egillaxelsson
The Contenders: Page 4
61
Timor-Leste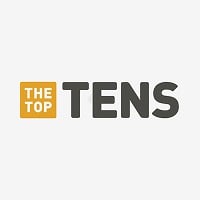 62
Ecuador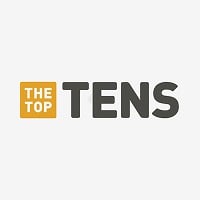 Ecuador, officially the Republic of Ecuador, is a representative democratic republic in northwestern South America, bordered by Colombia on the north, Peru on the east and south, and the Pacific Ocean to the west.
63
Mauritania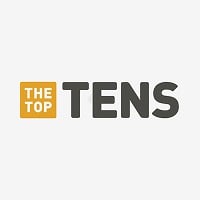 Mauritania, officially the Islamic Republic of Mauritania, is a country in the Maghreb region of western North Africa.
64
Iran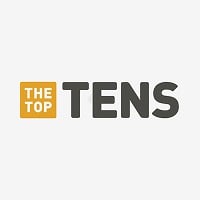 Iran, also known as Persia, officially the Islamic Republic of Iran, is a sovereign state in Western Asia.
Don't believe what you hear, come and see for yourself!
Iran has all the seasons inside it. Almost in any time of year you can experience any season in Iran. It has beautiful deserts, forests, seas, mountains, ancient buildings, girls and so on. - hadian
Its just an amazing country, especially the north, the north is like so so amazing, only if the Islamic republic wasn't on, the country would of been the most beautiful thing ever
The most beautiful country. Come and see your selves.
Iran's nature actually attracts anybody.
V 6 Comments
65
Algeria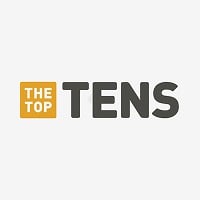 Algeria, officially People's Democratic Republic of Algeria, is a sovereign state in North Africa on the Mediterranean coast.
One of the most beautiful countries in the world
The most beautiful country in the world
Four season in the same country from the north to the south you'll see different world
You will find also the best sunset in the world
V 8 Comments
66
Indonesia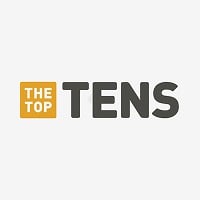 Indonesia, officially the Republic of Indonesia, is a country in Southeast Asia. Ruled by the Dutch for over 300 years and Japan for 3 years and 6 months, the country gained independence in 1945, or exactly in 17th August 1945. Jakarta is the capital city, located in the island of Java. Major languages ...read more.
I think Indonesia is best country for tour destination. More than 17000 island, and its culture is the most unique in the world. YOU DO NOT KNOW THE SECRET OF Indonesia IF YOU NOT COME THERE..
Indonesia is a Wonderful, Amazing or ohh I can't describe about Indonesia. It so Amazing. World only know Bali but Amazing place in Indonesia not only Bali but too many Beautiful places in Indonesia world don't know
Indonesia state that has the most comprehensive biodiversity in the world, has the highest volcano in the world, and also has one of the 7 highest peaks on each continent.. Not many people mistakenly refer to indonesia as a paradise earth thrown
Of course everyone will vote their own country.
i'm not biased here in my opinion the most beautiful country is new zealand, faroe island, iceland, china, indonesia, USA.
country like england, vietnam, nepal, philippines is don't deserve to be on top 20.
nepal is beautiful only because himalaya, vietnam because halong bay you'll find himalaya and scenery like halong bay in china too so...
V 23 Comments
67
United Arab Emirates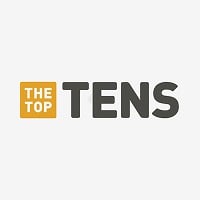 The United Arab Emirates, sometimes simply called the Emirates or the UAE, is a country located at the southeast end of the Arabian Peninsula on the Persian Gulf, bordering Oman to the east and Saudi Arabia to the south, as well as sharing sea borders with Qatar and Iran.
This is the best place ever we have the worlds tallest building this is cool
Beautiful and big malls!
Well, if I commented till after tomorrow I won't finish ❤️ You got to visit it, well they have Burj Khalifa which Is the highest tower in the world
68
Monaco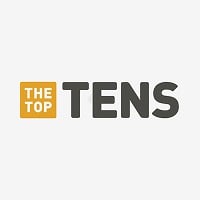 Monaco, officially the Principality of Monaco, is a sovereign city-state and microstate, located on the French Riviera in Western Europe.
V 1 Comment
69
Myanmar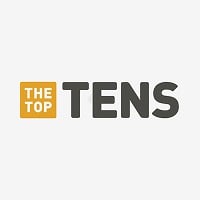 Myanmar is the beautiful country. It is known as "Golden Land". It is situated in "Southeast Asia". It touch with India, Thia, Malaysia, China. It has difference kinds of traditions. Such as traditional foods and snacks. If you come to us, you will know. It own ancient rich of pagodas. You can observe the ancient art in many pagodas. You will get the beautiful handmade and thing that is set with Jewell. It has the green mountains and blue beach. If you visit to us, the beautiful nature wait for you.
It is beautiful country. It has green mountains and blue beach.
I LOVE Myanmar's beautiful culture. The beautiful people are a cultural treasure. They ornament themselvers with beautifully crafted Jewellry so to look like works of art themselves. Myanmar's pagodas are the most beautiful buildings ever made with human hands. Beholding Shwedagon Temple is an experience unequal to anything on earth. looks as if it was bulit by God's hand itself. God Bless the Beautiful land of Myanmar.
V 1 Comment
70
Ukraine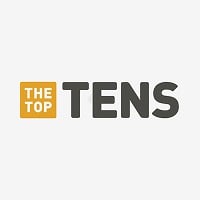 Ukraine is a sovereign country in Eastern Europe, bordered by Russia to the east and northeast, Belarus to the northwest, Poland and Slovakia to the west, Hungary, Romania, and Moldova to the southwest, and the Black Sea and Sea of Azov to the south and southeast, respectively.
Very beautiful country. So many picturesque things! That's why stupid Russia wanna grab it
71
Iraq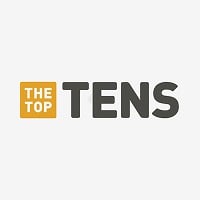 You have no idea what Iraq has from the best foods there, best view and the most spical things. You should visit it. Its one of the oldest countries in the world.
Its the best country and they will build iraq together holding eachothers hand
72
Cambodia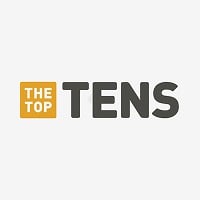 Cambodia is a Southeast Asian nation whose landscape spans low-lying plains, the Mekong Delta, mountains and Gulf of Thailand coastline. Its busy capital, Phnom Penh, is home to the art deco Central Market, glittering Royal Palace and the National Museum's historical and archaeological exhibits. In ...read more.
If you think of Cambodia, I'm pretty sure that you will want to see the most beautiful architectural building, , which is one of the 7 wonders, called Angkor what. Cambodia is in south east Asia and this country has so many beautiful places and most of them are very natural. Siem Reap, where is the former capital city of this country, has thousands of amazing ancient temples and natural resort such as waterfall and nightlife is really amazing over there. Down from Siem Reap, there is a very beach in Sihanouk Ville. This beach is number 1 ranked among the beaches in South East Asia and number 3 ranked in Asia. Up to the other part of this country to some provinces next to Vietnam and Lao, they are amazingly natural and beautiful. You will see such green view and especially a lot of natural resorts. Kratie is the only shelter that has a lot of porpoises. Cambodia is called Kingdom of Wonder. Go there and enjoy
Italy number 5, Cambodia number 77! Where is the mistake, Cambodia offers more Khmer temples and history than will never offer Italy with its Roman's ruins. And for the Beauty Khmer temples and history beat without any doubt, and Cambodia is a wonderful country with a secular tradition driven by so nice people.
73
Lesotho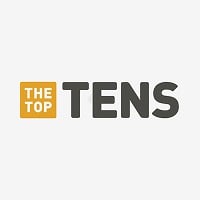 Lesotho, officially the Kingdom of Lesotho, is an enclaved, landlocked country in southern Africa completely surrounded by South Africa.
74
Tunisia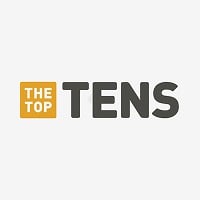 Tunisia, officially the Tunisian Republic or the Republic of Tunisia is the northernmost country in Africa, covering 165,000 square kilometres.
History, beaches, nice people
Best Africain and arabian countrie
75
Israel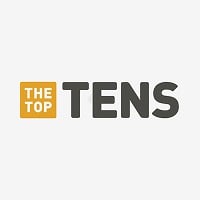 Israel, officially the State of Israel is a country in the Middle East, on the southeastern shore of the Mediterranean Sea and the northern shore of the Red Sea.
Holly. Stunning views. Green. Desert. Mountains. Canyons. Seas. Lakes. Amazing people.
Israel most beautiful country
I love isreal so much its just so nice and there's a lot of friendly people there and a lot of good food.
76
Sri Lanka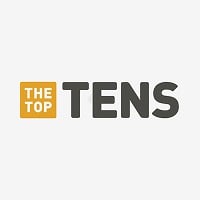 Sri Lanka, officially the Democratic Socialist Republic of Sri Lanka and known from the beginning of British colonial rule until 1972 as Ceylon, is an island country in South Asia near south-east India.
No country has the diversity that we have. Its worm and cool in different places in the same country even in same district at once.
Sri Lanka is no 01.
I am a third Sri Lankan and went to stay with my family for a while and it is absolutely beautiful
Sri Lanka is the best country in the world!,
V 11 Comments
77
French Polynesia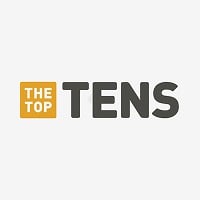 French Polynesia is an overseas collectivity of the French Republic; collectivité d'outre-mer de la République française, sometimes unofficially referred to as an overseas country; pays d'outre-mer.
This part of France is a real Paradise on earth, lots of splendid coral atolls and volcanic islands with among the most beautiful beaches of the whole world.
Splendid area, so many islands, volcanic and and coral, surely the most beautiful atolls we have ever seen. Polynesian are so kind, tranquil and they speak a so typical French, so charming.
French Polynesia with about 120 among the most beautiful Islands (Pacific Ocean).
Spread amidst the Pacific Ocean, halfway between Tokyo and Chile's Santiago, the French Polynesian archipelagos are found, 5 in total.
After visiting French Polynesia, and having seen its mixture of spectacular mountain peaks, wild and lush vegetation, and the clearest waters ever, any tripper will be able to understand why Tahiti is often called the "Isle of Love" or "Paradise on Earth".
78
Georgia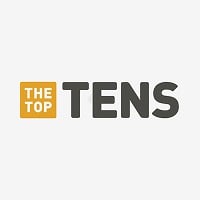 Georgia is a country in the Caucasus region. Located at the crossroads between Eastern Europe and Western Asia it is bounded to the west by the Black Sea, to the north by Russian Federation, to the south by Turkey and Armenia, and to the southeast by Azerbaijan. The country's capital and a largest city ...read more.
Amazing nature, rivers, woods, mountain, springs, the beautiful Black Sea side, you would never want to leave this country, if any of you ever get a chance to go there, definitely visit, you will never regret!
Friendly and bravest people I've ever seen and most handsome mens
I don't understand why is Georgia so low on the list.It has so much to offer.From the mountains and glaciers of Svaneti to the fertile plains of kakheti...you have to go visit Georgia,guys.
79
Wales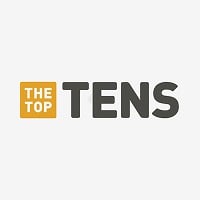 Wales is a country that is part of the United Kingdom. Located on the island of Great Britain, it is bordered by England to the east, the Irish Sea to the north and west, and the Bristol Channel to the south.
Needs to be in the top 5
Should be in the first place
Why is Wales 86!?!?! That's a joke
Wales should be a LOT, LOT higher. Down at 90 is beyond me. It has everything and is truly a hidden gem!
BAD POINTS: Wales does have a lot of electricity pylons and power stations and recieve a lot of rain and snow though lol.
GOOD POINTS: Beaches, Mountains, Lakes, Rivers, Bridges, Castles, Culture, Very friendly people, Countryside, Plains, Forests, the list goes on!
I can safely say that it is definitely Wales that offers the best views in the whole of Great Britain, and one of the best on Earth! CYMRU AM BYTH! That FLAG...
V 1 Comment
80
Oman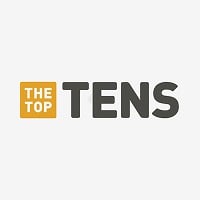 Oman, officially the Sultanate of Oman, is an Arab country in the southeastern coast of the Arabian Peninsula.
PSearch List
Recommended Lists
Related Lists

Asian Countries With the Most Beautiful Girls With Natural and Original Beauty

Countries With the Most Beautiful People

Countries With the Most Beautiful Women

Most Beautiful Asian Countries

Most Beautiful European Countries
List Stats
6,000 votes
148 listings
7 years, 203 days old

Top Remixes (131)

1. Pakistan
2. Malaysia
3. Australia

Mohsin09

1. Botswana
2. New Zealand
3. Canada

warreen

1. Norway
2. Iceland
3. Austria

Vilhjalmr
View All 131
Posts
Error Reporting
See a factual error in these listings? Report it
here
.