Most Beautiful Girl's Names
The Contenders: Page 3
41
Genevieve
This name is so elegant and dark its such a beautiful delicate name I love this name it is the prettiest name ever
Genevieve is the name of one of my friends... She is very cheerful and supportive!
In the game High School Story, this is what I'll name my filmmaker girl.
Beautiful name one of my best friends is named it
V 2 Comments
42
Emily
This is the name of my nerd girl in High School Story!
This name makes me think of an annoying whiny kid
V 3 Comments
43 Elizabeth
44
Isabelle
This should be so much higher than 143
45 Rebecca
46
Allyson
Allison's a AWESOME name for a girl with a kind heart BUT it should be higher on the list
Love this name! Prefer Allison spelling though.
47
Jessica
I feel like Jessica is a lovely name for a shy girl who really wants to fit in and have a good life.
It's my daughter's name and she is the most beautiful girl in the world
Jessica is a cool name reminds me of a stylish and edgy girl
I'm called Jessica and I I'm fitting in to my new school ok but I'm still shy
V 2 Comments
48
Jasmine
Love it my name everyone please check out my best middle names for girls list thanks
V 1 Comment
49
Lily
Very cute I love it I was almost named it but instead my name is Erin :-0
V 1 Comment
50
Scarlett
Scarlet is just so pretty it reminds me of Roses
I think it's the best name ever! Ill name my daughter Scarlet. But I prefer one t
Beautiful
51
Elsa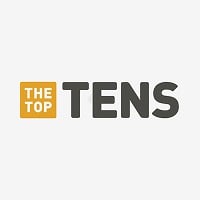 Queen Elsa of Arendelle is a fictional character who appears in Walt Disney Animation Studios' 53rd animated film Frozen.
I just don't get why someone would name their kid after Elsa.
Great name. I like Elsa in the the movie Frozen
Like it reminds me of a strong and cool and independant person
52
Mia
The name of a cheerleader girl character in the game High School Story.
It means mine so you can have them forever
I know a twin her name is so beautiful
V 1 Comment
53 Christina
54 Juliana
55
Adrianna
I have this name and love it. My whole life, whenever I told anyone my name, the response was "what a beautiful name"
I'm Adriana! I have a ugly name? Its meaning is dark end rich
I like the spelling of this name
56
Alexandra
I love this name so much! It also has the best nicknames: Alex and Lexi! Love it! If your name is Alexandra then you're so LUCKY!
All my friends are in a higher place than I am :( but I love my name, I wouldn't ever change it!
I like that name becausse its ubique and has al lot of nicknmes
V 1 Comment
57
Hope
Hope is such a beautiful name and it sounds even better in spanish, Esperanza
This is the name of the starving Nigerian child saved by Danish social worker Anja Ringgren Loven.
V 1 Comment
58
Angelica
A very lovely and pretty name. People often compliment me on my name :) b
V 3 Comments
59
Sophia
This is my Facebook Friend's name.. She gave me very great FLOODLIKES.. She is very beautiful too..
That's great!
V 2 Comments
PSearch List
Recommended Lists