Kim Hyun Joong (SS501)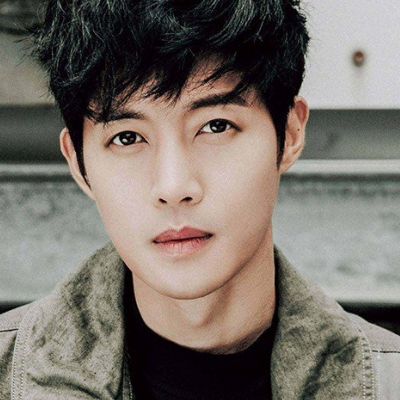 Found on allkpop.com
Info
Kim Hyun-Joong is a South Korean entertainer, actor, singer, dancer, and the leader and main rapper of boyband SS501.
Comments
Top
Popular
Newest
I have never come across such an amazing guy with most charming personality ever.
Kim Hyun Joong has everything.. Literally everything
KHJ will be most popular asian artist in no time because he has that x-factor which makes him unique
He is the reason I fell in love with Korea
How can such an perfect guy can be real?
He doesn't seem real at all
He has made even angels fall

King Hyun Joong Fighting!
Kim Hyun Joong is simply beautiful both inside and out! He is creative, funny, and kind. He's a strong leader who has gone from living on the streets and working several part time jobs to becoming a very successful idol/actor. Everything about him from music to his smile is heartwarming. SS501 and Kim Hyun Joong FOREVER!
If we are basing this on looks than he has to be higher. He is the reason I fell in love with kpop. I saw him in Boys Over Flowers and I immediately felt attracted to him. I researched who he was and when I found out he was in a band I researched it and fell in love with ss501 right after. He also has an amazing cute silly 4D personality.
Kim hyun joong is like the hottest and cutest man in earth. His smile is always so sweet and he always treat other people so nicely. You should go play Playful Kiss, he is the main character there. He is so cute and his kisses in the drama is so sexy. I LOVE YOU FOREVER TIL I DIE KIM HYUN JOONG!
Kim Hyun Joong is the most beautiful Korean famous man because he was really handsome even before submitting to plastic surgery to his nose shape. Kim Hyun Joong is magnetic... He has a brilliant smile and sweet eyes... He is handsome even when he is sweaty. I don't know why, I like him so much.
Kim hyun joong deserve to be number 1 in the list because he is handsome, talented, and has a unique and pleasing personality. His smile can capture the heart of every women. Full package. What more could you ask for. "Walking Sculpture"..
Kim hyun joong is just a gift from heaven. He is a walking sculpture of beauty, charm, sexiness and uniqueness. His personality, his mind and superb intelligence and witty delicious mouth makes him a dream. You could never catch him on a photo with a bad angle because he is simply stunning. Jaw line, cheak bones, beautiful nose and beautiful big eyes and most importantly luscious full lips with killer smile that just mesmerizes everyone. Not to forget his unique voice...gritty and deep in Break Down but also emtional and smooth in Your Story, lucky. And kiss kiss... Sharp and powerful in Unbreakable. And lets not forget his sexy perfect body...a walking sculpture is what he is...number oneall the way...
Kim hyun joong should be number 1... No way he can be at no.3... Probably the most handsome men on earth... Try comparing them without any make ups... And fellas this is not about plastic surgery like others it is the REAL thing,... Peace Top 3 ARE 1-KIM HYUN JOONG,2-JAEJOONG,3-YUNGHWA
I like him so much, especially when he smile is so cute. If possible I really want to be the most hand some like him in the the next life. Other, I like all members in SS501. All of them is so cute. Kim Hyun Joong, I like you forever. You are really really really cute.
Kim Hyun Joong has a soft personality that is always displayed whether he is with his fans, band members, or within the community. One can feel his sincere concerns for others and his appreciation for the many contributions his supports give unto him. KHJ has a smooth velvet voice that distinguishes him from other singers. When one follow KHJ's career path, you will find what a dedicated individual he is and his passion for perfection, that drives him to deliver the best performances that only KHJ can do that will leave one crying with joy after watching him perform, because you can not help but appreciate the art of perfection in his delivery.
Kim Hyun Joong- the best. A lot of young girls and adult and old women fall in love with him. "No comments".
For being an extraordinary artist, possesses the gift of captivating and falling in love with the passion that reflects when singing his melodies even when I do not speak his language manages to transport me to the lyrics of his music that devastates my heart, with each emotion what only a great artist Can achieve
He should be number one. He is so handsome and cute. He makes all of us love him because of his stable personality. Kim hyung joong, leader of SS501 I wish you good luck for your future. We want to see some best movies from you..
Why is jaejoong on the top of the list? He's handsome but... Hyun joong oppa is more definitely and absolutely handsome... No doubt! Good luck oppa...
I have yet to see a more charming person than kim hyun joong. He is perfect...
Simply Amazing... Love the way he speak English. Love his Voice and smile..
He's amazing and a good actor, he has looks and talent and he likes rock, it shows he is more worldly in a sense compared to other idols because he has taste for other music outside of kpop.
Kim Hyun Joong understands that if you want success then you have to make it happen through dedication to your craft. He keeps an positive mindset as his team moves through difficult challenges, KHJ heart is hugh full of love for his fellow man, I have not yet been disappointed in being a supporter of him because he is always giving. Be it to his community, the elderly, the children, pets, his fans, and of course his band. - from the US
Handsome, funny, smart, athletic, hardworking, multitalented, generous, hot bod perfection rolled in one KIM HYUN JOONG IT IS!
Kim Hyun Joong is not only handsome, he is the kindest, most charming, hilarious, amazing, and caring leader that you can't help but fall in love with him. He is BEAUTIFUL on the inside and on the outside
Kim Hyun Joong... Is real walking sculpture on thie earth... He really is prince of everyone's dream. Absolute flawless beauty... Perfect features... Perfect heart... Perfect personality... My Prince...
Very humble person. So full of life and very hardworking. He sings and performs with all his heart. Handsome person inside, out. A living statue indeed.
The beautiful hyun joong I love him so much I love his smile and his voice he's amazing and the best singer and actor and handsome man ever I hope for him to just keeping smile
He has the world's most beautiful smile.. Lot of people love him 4 that... Keep on going//fan from India,
He has many different looks. The best looking and talented. SS501 needs to come back to performing as before and better