Most Beautiful Korean Male Idols
mejustgotlucky
The Contenders: Page 5
81
Lee Hongbin (VIXX)
He is 100% natural too! Needs to be in the top 20 at least
V 4 Comments
82
Himchan (B.A.P)
Himchan for me.. His lips is so adorable.. And also his eyes... It melts me...
V 2 Comments
83
Lee Junho
He is really really handsome and an awesome singer. He can melt a heart with his smile
Lee junho : cute hundsome sexy manly charming hot very talented boy
V 3 Comments
84
Mir (MBLAQ)
Mir is a really good dancer and singer. But he is also very cute and handsome. Not only is he hot he is a really good rapper. I really like his rapping its the beast.
He has the most beautiful eyes ever! Natural smokey eyes! Very big you can't imagine! And he is mblaq's angelic smile,.. Whatever you had been through, by just looking for his smile, all bad things are gone! He's miracle,... His rap, dance, dorkiness,, he is my ultimate bias, MOST ADORABLE MAKANAE EVER!
V 1 Comment
85
Sungjong (Infinite)
His features shows a lot of feminity. He is very beautiful inside and out. His white skin, big eyes, long eyelashes and plump lips makes him beautiful. Even though as time goes by and his feminine features are slowly fading away I don't think anyone can forget how beautiful this man is.
He is cute, kind maknae, ad I want him to be my friend! Sungjong-shhi hwaiting!
V 2 Comments
86
Suho (EXO-K)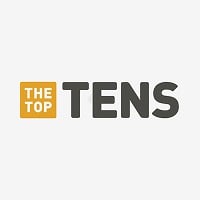 Kim Jun-myeon was born on May 22, 1991. Known professionally as Suho, he is a South Korean singer and actor. He is a member and the leader of the South Korean boy group EXO and its sub-unit group called EXO-K.
He is very handsome, kind and careful to his member.He is the best leader of Exo.
This idol is so underestimated I'm just so frustrated to see Suho oppa ranked so low that I m literally having a mental breakdown for kpops sake, EXO's leader Suho along whit Yoona were anked 1st among K-Pop Idols with best facial ratios, so I just can't find a logical explanation for this shocking unfairness he is such a great singer and dancer and I just can't even find the words to describe just how handsome he is, sometimes cute and bright, sometimes with a playful and sexy look (like in Wolf), and others whit a darker more mysterious one. He is also literally the guardian (Su Ho) of EXO and is known for his kindness towards his mates and his generosity, I just hope that he won't be this underestimated anymore.
Why Suho is there? He should be top a higher top. Suho is so handsome. He thinks everyone first than his self. I think, Suho should be on top. WE LOVE YOU SUHO
He is obviously the most handsome guy in the milky way!
V 9 Comments
87
Choi Minki (Nu'est)
I agree with Jaejoong being one of the most perfect existing beings in the universe, but Ren... Ren at least has to be in the top 10... I guess Nu'est isn't the most popular of groups, but if you know Nu'est, you've seen Ren... If you weren't confused about why there was a girl in the group for a second, or if your eyes didn't grow as big (maybe bigger) than D. O's... You have to be lying. It has to be one of the two. He's gorgeous. Inside and out. Especially out.
Love REN so so so so so much. I didn't like other. Only REN oppa. Love ren so much. FOREVER LOVE REN.
I love him so much... He so cute... He had a sexy mouth...
88
Zico (Block B)
Composer, producer, dancer, singer ; rapper, leader, smart guy and all that with a cute face although a lot of people think he's fierce & has a bad boy image, he's really kind and cute without makeup. what is there to hate about a guy like that?
I think he is not very hansome even thought I think he is, he has much more "charme" than anyone and his rap is awesome, he is very original that's why I love his group
89
Jung Heecheol (ZE:A)
His thick eyebrows and sharp stare, as well as his handsome face will make any women melt...
90
Daesung
Daesung's voice is to die for. :o I think he's the brightest singer and most powerful singer I've known and I know a lot of singers. He's just the happiest and best.
Dae Dae Oppa deserves to be number one just because his smile can kill anyone who looks at him, he has a perfect smile
V 1 Comment
91
Kim Kyu Jong (SS501)
Oppa deserve to be higher on the list! He is not only handsome he is also talented and most importantly, he is the warmest, kindest, gentlest & most thoughtful male idol I know of. :) Just look at him, you'll see how beautiful he is! His smile shows the fact that he is beautiful inside, out!
Obviously mi Kyu! For me he's the most handsome of all. There's others but Kyu is always first. He's handsome, sexy, hot, has the most beautiful smile and he is really kind with everyone. I really love him
Kyu Jong is the most caring idol I have ever seen. He care about his members and has a great voice. Oppa fighting!
Dulce unica hermoso le queda chico que Voz increible
V 12 Comments
92
Hyunseung (Beast / Trouble Maker)
He's the most handsome kpop artist!
I'll support you. Jang Hyunseung fighting!
He is too cute. He is possibly the cutest boy I've ever seen. He is so adorable-AnimeDrawer85
Handsome boy
V 4 Comments
93
Choi Jong-hoon (F.T. Island)
The most handsome Korean Leader, Singer, Guitarist, Pianist, Actor... *u*
Such a beautiful face! He has an amazing smile and when I see him look directly into the camera my heart beats rapidly! I'm in love.
94
Jo Youngmin (Boyfriend)
Awww.. How cute he is.. He so pretty and so hard to describe because of his cuteness.. What the most thing is he never done for plastic surgery.. So he was naturally real! I' m support you youngmin! He ought to be in top 10.. VOTE FOR HIM!
V 1 Comment
95
Suga (BTS)
Swag!
Adorable - Sierra2050
Sugars so adorable though :((
HIS EYES R CHARMING..YOONGI U GO UP, YOU R MA STYLE
96
Kim Taehyung (V) Bangtan Sonyeondan
V! My little Dumbo! V is so fully of life and he's always smiling and laughing. UGH! His laugh is the cutest thing ever
Because his 4D and handsome
Kim Taehyung is handsome and perfect person
Taehyung is the most handsome man ever I have seen in this world! 😍his Handsome is truly beyond the world and unique in his own way..he is ethereal! 😍how could that handsome man exists in this world? Is he human or angel? 😍
V 5 Comments
97
Kim Seokjin (BTS)
Obviously Jin would vote yes
Pink princess,the most good looking member in bts and the cutest.
The Princess of BTS... The eomma of Bangtan... Caring mother, and hyung... Charming and adorable but at the same time, sexy and hot.
Cool
V 3 Comments
98 Xiah Junsu (TVXQ)
99
Son Dongwoon (Beast)
He's mature in look compare to his age. He's also tall and have very nice smile. His unique face feature which look western is also a plus for him.
V 2 Comments
100
Lee Chi Hoon
He's So cute and Photogenic :) Handsome!
PSearch List
Recommended Lists
Related Lists

Most Beautiful Korean Idols
Top 10 Favorite K-pop OTP (Male Idols)
Top 10 Prettiest Male Kpop Idols

Most Handsome Korean Idols
List StatsUpdated 19 Aug 2017
31,000 votes
159 listings
5 years, 216 days old

Top Remixes (23)

1. T.O.P. (BIGBANG)
2. Choi Siwon (Super Junior)
3. Kris (Exo-M)
lollykent

1. Kim Hyun Joong (SS501)
2. Yonghwa (CN Blue)
3. Kim Bum (F4)
tharindinavodya

1. Jaejoong
2. Donghae (Super Junior)
3. Choi Siwon (Super Junior)
nanachan-123
View All 23
Posts
Error Reporting
See a factual error in these listings? Report it
here
.