Most Beautiful Korean Male Idols
mejustgotlucky
The Contenders: Page 7
121
U Kwon (Block B)
Maybe it's weird but I think he has beautiful eyebrows and voice I absolutly don't understand, I mean I can't bear the fact that he is the last one! It's not acceptable
123 Sandeul (B1A4)
124
Eli Kim (U-KISS)
Eli is the hot, handsome, cute, perfect man we are looking for! I love him so much
He's so handsome & beautiful and besides so hott! (laugh out loud) I really like his raping skill. Its so awesome. You kiss and Eli Hwaiting!
V 1 Comment
125
Lee Joon gi
When people come to this site they know it is set up to promote only certain actors. You should be guilty. Your conscience will haunt you forever for committing this kind of SIN!
Lee Teuk (Super Junior has only 24 comments but he is at no: 8) so Lee Joon Gi who has at least 25 comments should be at No: 7. Why is he at No: 124? What's happening here?
What the hell he's the original flower boy! He literally set up that trend in Korea are you people stupid...?
What is the meaning of 'beautiful' or 'idol'? Do you understand the definition? Your English is obviously not up to standard! Poor command of the language! That's why you erase all the comments! Better improve your English!
V 26 Comments
126 Kim Sungje (Supernova/Cho Shin Sung)
128
Ha Dong Hoon (R.Man)
He very cute and dorky
V 1 Comment
129
Sungjae (BtoB)
Sungjae is amazing and should be higher in this list.
What the heck why are the handaome idol in the top order? --
He's reallly handsome. He's also a really good actor.
Funny. Cute. Amazing. Lovely. Handsome. Amazing voice. Great actor. 🌷Whats there not to live Took Sung-Jae!
V 3 Comments
130
Shin Peniel D. (BtoB)
Peniel is very good in rapping and I wonder why because ilhoon and minhyuk gets almost all of the rap lines but I'm happy that he gets lines now from their new album thriller. He's a good boy and religious as well. Very sweet and talented :D
132
Chen ( Exo-M)
He may not have that beautiful charisma but damn Kim Jongdae has the most Manliest Look in Kpop. He is gorgeous. And those vocals are to die for. His personality is so cute and yet he looks like a bad boy. I Love Chen
V 1 Comment
133 Lee Jung Shin
134 Lee Minhyuk (BTOB)
135
Tao (Exo)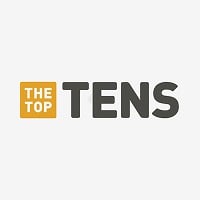 He is certainly very unique in his own way..
I think people underestimate Tao, he's an amazing rapper, a little kung-fu panda, and he's beautiful to me. He likes to be tough but he's insanely adorable! Tao oppa hwaiting!
I think that a lot of people underestimate him. I mean he's an amazing rapper, he's a kung-fu panda, and he's firkin beautiful to me. He likes to seem tough, but he's really just an adorable child it seems like x'D Tao oppa hwaiting!
V 1 Comment
136
One (YG Trainee)
I'm a guy, but I'd go gay for One. - hestrofish
He is debuting in 2017! so excited~
137 Moon Jong-up
138
Kim Hyung Jun (SS501)
Pretty baby with white milky skin.. Yummy!
Kim Hyung Jun is the most cute K-POP character I ever seen, you are so cute
Good genes runs in the family... Baby Junnie is simply beautiful inside out..
V 9 Comments
139 Karam (The Boss)
140
Minwoo (Boyfriend)
Very cute maknae

Very good in dancing and rapping
Once a child actor.
A dancer of K'will before he debuted.
One of cutest aegyo
PSearch List
Recommended Lists
Related Lists

Most Beautiful Korean Idols
Top 10 Favorite K-pop OTP (Male Idols)
Top 10 Prettiest Male Kpop Idols

Most Handsome Korean Idols
List Stats
34,000 votes
159 listings
5 years, 312 days old

Top Remixes (23)

1. T.O.P. (BIGBANG)
2. Choi Siwon (Super Junior)
3. Kris (Exo-M)
lollykent

1. Kim Hyun Joong (SS501)
2. Yonghwa (CN Blue)
3. Kim Bum (F4)
tharindinavodya

1. Jaejoong
2. Donghae (Super Junior)
3. Choi Siwon (Super Junior)
nanachan-123
View All 23
Posts
Error Reporting
See a factual error in these listings? Report it
here
.