Most Beautiful Turkish Actors
anastas123
The Top Ten
1
Kivanç Tatlitug
A man of dreams
You r so good looking men
The most handsome one
He is more than a man..
V 8 Comments
2
Mehmet Akif Alakurt
He is most handsome man
No one like mehmet akif alakurt
Mehmet akif is the most beautiful actor
He is the most handsome man in the world!
V 13 Comments
3
Cagatay Ulusoy
Cagatay is smart, handsome, stylish, amazing actor etc
I like him very much he is most attractive and handsome boy I vote him
I like Cagatay very much he is the best actor. I love Cagatay.
I love cagatay most handsome man of Turkey
V 33 Comments
4
Burak Özçivit
He should be number 1! Dayum! those eyes!
Undoubtedly the hottest male turk, plus he's an amazing actor.
He is the most handsome actor all around the world.
Do I need to say anything?
V 7 Comments
5
Kenan Imirzalioglu
I won't new Drama for hem
Kenan Imirzalioglu is the most handsome,charm,talented actor.
Men has charisma. No one can deny it
I Think Kenan Imirzalioglu is the most beautiful in Turkey.. More than Kivanc Tatlitug because is a real MEN.. ♥
V 1 Comment
6 Burak Hakki
7
Mehmet Günsur
He is just awesome... No one is like him. His personality is fantastic. I love him a lot. He is very handsome.
I am a lover of mehmet...
Mehmet is only my love...
Mehmet gunsur is best handsome boy in all the world for me...
V 4 Comments
8
Uğur Pektaş
He is a normal but beautiful from aaiza kareem inek
9
Ibrahim Celikkol
He is super amazing he changed his looks to suit the character very well he is a rising star
Perfect, like an Angel
Such an extraordinary actor, am so crazy about him, am speechless, sometimes he doesn't need to use words to express the character feelings..his eyes do
He doesn't need too speak! his eye do!
V 10 Comments
10 İsmail Hacıoğlu
The Newcomers
?
Demet Özdemir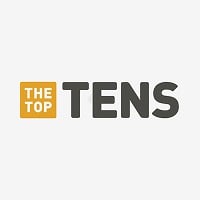 The Contenders
11
Engin Akyurek
He's not only good looking, he IS beautiful inside and out.. Which most men in the world especially today aren't :)) And, he's a great actor that acts with his mind, heart & soul. He has passion for acting, he doesn't do it for the money. This man absolutely deserve to be a

T least among the top 5 on this list.
His eyes expression is everything, tell about his emotion inside and out and a killer smile.I think that attract with add on his acting skills. Myself genuine talented actor. All serials are remarkable and speechless. Waiting for next serials in 2018.
Engin akyurek is the best actor. So talented and so handsome. He's very very very hot.
Best actor in the world. Love he's performance he's perfect.
V 17 Comments
12
Murat Yildirim
Each movie was for him a new accomplishment, an opportunity to be more expressive. All seems real and that is beauty and a real gift for us
He talks with his eyes. I love his plays, I deeply drown in all movies he played. He is very charming inside out
Is not so important to be beautiful. It s important to be a good actor and to be very, very real in your acting.For this reason I believe Murat Yildirim as the most beautiful and in any case, the most sensitive man of turkish actors.
Very good nice :-))))
V 3 Comments
13
Baris Arduc
The young man has an attractive appearance and excellent acting abilities.
You are very much loved here and appreciated.
Extremely hot and an amazing actor 😍
14
Halit Ergenç
He is complete package
No way! He's too old to be on this list like what
He is a exellent actor in muhtesem yuzil and mera sultan is my favourite drama I don't miss any episode I love bayezid...
Halit ergence acting is exellent I like in muhtesem yuzil
V 1 Comment
15
Necati Sasmaz
Necati Sasmaz is the best actor I have ever seen in my life. He is wonderful awesome handsome and perfect for being first. Love you forever Polat Alemdar.
Necati Sasmaz is the best actor.
I love you Necti sasmaz
16
Engin Altan
I started watching turkish T.V. series because of him. He is very talented, very handsome man. Look in his eyes and you feel love and peace. I know it's just a play but so powerful that makes you feel that you are part of their lives. When you watch him you remember have it feels to be in love and be loved.
He is very talented, gifted actor. And so handsome. God bless him with a great gift.
Engin Altan Duzyatan is the best
17
Erkan Meriç
Erkan Meric has this amazing energy and emotion that connects him to his audience. Silent energy...
18 Murat Ünalmis
19
Sahin K
Sahin aga the pus destroyer
20
Serenay Sarikaya
Serenay Sarıkaya is an actress!
21 Kadir Dogulu
22 Burak Dakak
23
Can Yaman
Not only is he handsome, funny, loving, sexy... those eyes, hair and skin.
he is HOT!
24 Haluk Piyes
25 Melih Selcuk
26
Tolgahan Sayisman
He isn't hand some not at all
27
Engin Öztürk
He is the best. In Magnificent Century is my favourite Male character
He is not good in mera sultan I don't like
He is very mad from memona
He is totaly papu...
28 Cemal Hunal
29 Sarp Levendoglu
30 Berk Atan
31 Kerem Bursin
32 Hande Dogandemir
33
Bugra Gulsoy
He is the most handsome turkish actor.
He is so cute, attractive, hand some I like ittt
34 Sukru Ozyildiz
35 Burak Celik
36 Ozan Guler
37 Uğur Güneş
38 Teoman Kumbaracıoğlu
39 Hazal Subasi
41 Ekin Koç
42 İlker Kaleli
BAdd New Item
Related Lists

Top 10 Most Beautiful Turkish Women 2017

Top Ten Most Famous Turkish Cities
Top 10 Most Popular Turkish People In Iran
Teams Most Likely to Win the 2015-16 Turkish Super League
List Stats
900 votes
43 listings
8 years, 24 days old

Top Remixes
1. Kivanç Tatlitug
2. Burak Hakki
3. Kenan Imirzalioglu
anastas123
Error Reporting
See a factual error in these listings? Report it
here
.