Top 10 Universities in Asia with the Most Beautiful Campus
The Top Ten
1
Jahangirnagar University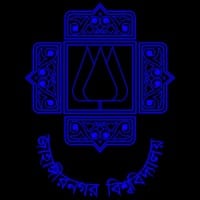 Jahangirnagar University is one of the few places where everything you see is green by nature. You get to see the true beauty of it when it rains. This is the place where you can see thousands of Butterfly in one garden. Thousands of migrated birds come and stay at this university lakes when it's winter and these are only few aspects among hundreds of reasons where you will see the beauty of it.
Jahangirnagar University is the most beautiful university in the world. you can see the real green beauty trhough this. You will no where find such a beauty. Here the green leaves makes love affection to nature. The silvery moon shines through at the moonlit night. It makes a dreamy look in the lakes water of our campus. The whole big area is a perfect natural beauty of 750 acres. The green fields flowers and the birds are poetry making. Every years many birds come in our Jahangirnagar University at winter for our natural beauties... so it's the best beautiful varsity in the world. our favorite
It's an amazing university... I feel lucky for being a student here :)
Every morning I wake up and watch the blooming lilies and birds from our hostel's balcony... Its just awesome
Jahangirnagar University is the only residential campus in the country which offers only and only natural beauties... A place where people and natural plays, a harmony between migratory birds and people... you also get to see several lakes and beautiful man made sculpture and artifacts...
2
University of the Visayas

The University of the Visayas is an educational institution located at Cebu City, Philippines. It is billed as the first school in the entire province of Cebu who gained a university status.
Where all students treat like a King and Queen who never wear crown because deep inside where all beautiful in every way.. "University of the Visayas the with a Heart".
3 University Of Development Alternative (UODA)
4 Atish Dipankar University Of Science & Technology-ADUST
5
University of Peradeniya, Sri Lanka
Most beautiful University in Asia
The most beautiful and coolest university in Sri Lanka. Clean atmosphere covering a number of beautiful green trees. Simply, a paradise on earth.
Greatest university in my country
Visit it. It's a miracle. More beautiful than the garden next to it.
6
Chittagong University
Chittagong university is the most beautiful campus in Asia. You will get experience of not only a university campus but also some tourist spots like fountains, lake, a large number of species of birds, animals and trees. Undoubtedly the shuttle train of CU will mesmerize you to a great extent. Different types of flowers in the campus area will compel you to love the campus at the first sight.
It has a beautiful campus with hill, spring, lots of birds, different kinds of attaractive plants and animals...
This is the most beautiful and natural campus in the world
I feel proud to be a student of Chittagong University...
7
University of Dhaka

The only university in Bangladesh which has given birth a country named Bangladesh.
The mother of university.
Magnificent Architecture, Artistic Sculptures, Beautiful Nature, Historically significant places on campus, joyful life everywhere at campus - DU Campus
8
Bangladesh Agricultural University
Beautiful campus with green nature
Most beautiful like pic in a canvus. ooh amazing... With river
9
Jagannath University
Its really a beautiful university
10
University of Santo Tomas
University of Santo Tomas has an amazing atmosphere for learning and showcases different historical and architectural buildings with significance to Philippines' history, One of the most magnificent universities found in Manila. This place should be on everyone's travel bucket list.
The architecture and regal feel that the buildings emanate in UST simply amazes me. That, and the modern architecture of the new buildings adds to its beauty. You simply cannot fall in love with this university's atmosphere.
UST is a historic university located in Manila.
The main building is very photogenic nice university
The Contenders
11 Korea University
12 Tokyo University
13 Tsinghua University
14 Peking University
15
Wuhan University
I think it's the most beautiful university in China.
16 Hong Kong University
17
Rajshahi University
This the 2nd best university in Bangladesh. Rajshahi university is the 2nd largest university of Bangladesh. There has a pretty & nice campus.
Green mango tree everywhere. feels like heaven
The largest university of Bangladesh.
18
Chulalongkorn University
The roof is really Thai relief.
19
Silliman University
You have to see to be amazed!
What makes it beautiful?...silliman campus is underneath hundreds of century old acacia trees that makes the entire campus so cool.
20
Hokkaido University
Hokkaido university is the largest in Japan.
There are many many nature. You should come once!
21
University of Indonesia
Beautiful buildings and green scenery.. Surrounded by several small lakes and there are trees everywhere.
22
National University of Science & Technology, Islamabad
The most innovative university in the world
23 Pusan National University
24 Uva Wellassa University, Sri Lanka
25
Khulna University of Engineering & Technology
You can visit, if you have any doubt...
PSearch List