Top Ten Most Charismatic Leaders of K-pop Groups
same
The Contenders: Page 2
21
Rap Monster (BTS)
Best leader of all time. Self reflexion + meaningful message and lyrics in his productions
I think he is cute with killer dimples
Best leader in the kpop
22
N (VIXX)
N should be in top 10, he's really intelligent and he takes care of the member very well... N fighting! VIXX fighting!
I believe no one can hold the team such as N has leaded and he loves his members.
N is such a good leader. He holds VIXX together and includes everyone, is so enthusiastic, tries his hardest all the time, and, somehow, stands the shadeism from his fellow members. - Frostbloom
He is wise in both his speech and actions. And will stuff himself with schedules if that means getting his group to places. Even his members say how grateful they are to him for taking up the burden but always hope for him to continue taking that burden because he doesn't it best. Before he was assigned the leader(predebut) he took the responsibility of bringing back a runaway member even if that meant competition and less chance of him being selected. a leader is like wearing a heavy ornament he says, and so he knows that there are drawbacks to being a leader and he's put up with all of them. However, he is an EXCESSIVELY loving mother -_-.
23
Eric Mun (Shinhwa)
This man is out of imagination. His smile, his personalities and the way he leads his group is amazing.
V 1 Comment
24
Soohyun (U-Kiss)
Ukiss is lesser known but Soohyun cares a lot about his members. He is the power vocal of the group and his singing can make any song more meaningful than it already is. He becomes very emotional when he sings so occasionally he has cried whilst performing.
25
JB (got7)
JB listens to his members problems and gives advice accordingly ( watch got2day #5 : jb + yugyeom ). charismatic and strict, he makes a great leader
Jb is known for his title SEXY CHARISMA though Jackson is stealing the word "Sexy" to Jb. haha!
He takes care his members
He maybe a leader but he's your friend at all times.
Indonesian : Aku Cinta Kamu,
English : I Love You,
Italian : Ti amo,
Korean : Saranghaeyeo
V 1 Comment
26
Kim Jaejoong (JYJ)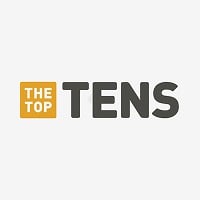 Kim Jae-joong, also known mononymously as Jaejoong, is a South Korean singer, songwriter, actor, director and designer. He is best known as a member of the Korean pop group JYJ, and was one of the original members of boy band TVXQ.
He's the epitome of multitalented perfection
His voice, face, acting, talents (beatboxing, designing, directing) make him such an amazing person. If you haven't listened to his solos, you should. His voice is so emotional
So carismatic person..
His smile.. Ouwhh...
Make his fans so melting..
Oppa fighting..!
Love You
V 2 Comments
27
Jinyoung (B1A4)
He is so cute, funny, handsome and intelligent. I love him. He always has something new and interesting to show to everyone, mostly to their fans.
He is cute and funny. His voice make me always remember him. He really take care of others members. He also loves bana. I really like him
Jinyoung is really intelligent! Handsome too! He really loves BANAs & B1A4 members! He also takes care of them. GOOD LEADER Jinyoung!
GOOD LUCK!
V 1 Comment
28 Solar (Mamamoo)
29
S.Coups (Seventeen)
Such a Charismatic guy. He is a fashion icon. I love his style.
S.coups I adore him really he loves the members like his own family always gonna sacrifice himself if any member can't do anything. Its hurt me watching him blaming himself when something gone wrong in the team. you're the best leader svt ever have. Love you seungcheol
30
Sunye (Wonder Girls)
She is kind and a really nice person who always helps people'
31
Hyosung (Secret)
Our lovely leader! Keep going on!
Your company should be more popular than cube
You must hit 4minute & a pink!
32 Donghyun (Boyfriend)
33
Zico (Block B)
How can Zico be so low on a list for charisma. He has taken the persona of the "bad boy", shown his serious side. He has been compassionate and shown his fun loving side. From his underground rap to calabrarations with stars like HyunA (4 minute) to writing hit songs for upcoming stars like "Beautiful" for Park Boram, he has proven himself an icon in k-pop. All of that and I still haven't mention he is the front man for Block B. He has shouldered the responsibility of the controversies and still manages to lead the group to bigger and bigger heights with each single they have released in the past few years. Zico definitely deserves a much higher spot on this list.
You forgot to mention he was the leader that held block b together through their year off and their lawsuit against their record company. Most bands have fallen apart during similar struggles. But instead block b admitted they grew closer. How many of the other leaders could have lead their group through such a hard time and come back intact a better than before
34
C.A.P (Teen Top)
I love C.A. P love Teen Top love Angel
V 1 Comment
35
Park Chorong (A Pink)
She is a big troll but despite this she is very charismatic leader, she gives a lot of advices to her members and takes care of them. And she can also be harsh when they practice.
Chorong is good leader and pretty girl ever in the world. CHORONG JJANG
She looks like the maknae altough she is the eldest. But she might be the most wonderful leader in kpop.
V 1 Comment
37 Jungah (After School)
38 Jimin (AOA)
39
Seo Eunkwang (BtoB)
Maybe there little poeple doesn't know btob but their are a very great group especially their great leader, eunkwang. His voice is really charming and take care of his members.
40
Ashley (Ladies' Code)
She's one of the best dancers out there. She's great leader. And she's from Queens.
PSearch List
Recommended Lists
Related Lists

Best Leaders of K-POP Groups

Best K-Pop Groups of All-Time
Best K-pop Girl Groups of 2011
Best Indonesian Female Pop Groups
List Stats
4,000 votes
43 listings
5 years, 312 days old

Top Remixes (6)

1. Onew (SHINee)
2. Leeteuk (Super Junior)
3. Suho (EXO-K)
nhs970511

1. CL (2NE1)
2. G-Dragon (Big Bang)
3. Taecyeon (2PM)
ysa_34

1. Suho (EXO-K)
2. Kris (EXO-M)
3. CL (2NE1)
sanyel
View All 6
Posts
Error Reporting
See a factual error in these listings? Report it
here
.