Top Ten Most Dangerous Cities in Europe
The Contenders: Page 4
61
Thessaloniki (Greece)
Very safe, polite and relaxed young people that likes a lot having coffees by the sea. Amazing restaurants and food!
Thessaloniki is a star, a very safe and a very friendly city, it's the town of romantism and the great food.
You have got the feeling like you're in Middle East,the Greks are very loud and doesn't look Europian to me,disappointed..
It is not really dangerous if you except the junkies in Navarinou squere who are trying to find some few cash for drugs and the corrupted cops who are closing eyes at some fence stores (just with 50 euros) at the North of the Aristotelous (Doiikitirio). The food there is perfect... Try to eat Mix tiganinon at Tiganies & Sxares restaurant. Pita gyros at Yok Balik or at Prassas restaurant. Kontosouvli in Mallioras. Soutzoukakia in Vardaris... and you'll find may other nice rastaurants if you come there.
V 1 Comment
62
Derry (Northern Ireland)
I'm from here, although nowhere near as bad as it once was there is still the odd sectarian attack. Just a few days ago a few protestant boys who were only 14 years old got beat up by over 20 Catholics. - wolphert
Rough place got left in hospital twice on a two week holiday, you can't really understand the either
I went to Derry with some friends, unfriendly people, very racist!
V 2 Comments
63
Gloucester (UK)
It's rough out there on them streets I tell ya! Go out in Gloucester centre at night and prepare to be assaulted. Maybe not stabbed or shot but at least threatened.
Gloucester is a dangerous city. It is populated by fat inbred swamp monsters, whose favoutite weekend hobby is getting drunk and fighting.
I have been attacked in Gloucester twice by groups of drunken men. The first attack resulted in a one week stay in hospital, scars, broken teeth and brain scans etc. The second resulted with a badly broken jaw.
The City is basically one vast council estate with a Cathedral in the middle.
Surprisingly a large amount of knife crime in this city, much worse than other small cities such as peterborough or northampton
V 1 Comment
64
Rome (Italy)
Been 'round the central parts and the city seems to be quite harmless. Pickpocketing and "loose people" in the suburbs and of course at the central station like in any other city.
65
Warsaw (Poland)
One of the safest cities I've been to, and I travel a lot.
Warsaw was nice city till last year. Now it's become danger I was doing business last 5 years now I don't feel safety. A lot of stupid racist am an Indian for me and many other foreigners getting problem bcos of them still there's good people but stupid racist make there country very bad all the way.
Yes you are correct Warsaw and Poland become very danger because of racist I left country few months ago. Very happy in Germany
I'm from Poland, and lived there for around 5 years until I moved to London. I visit every year once or twice and I know there's a lot of mafia's etc..But we are also very nice people if your nice to us.
66
Sándorfalva (Hungary)
Most dangerous place I've ever seen! Loads of thief smuggler and highly dangerous people!
Those dangerous people are all gypsies. Yes they are dangerous. They are the worst people of the planet no doubt. Beware!
67
Leamington Spa (England)
To be fair, the local police offer an escort service to bring people to their homes after dark because the danger of being attacked is very high. I believe this urban hell has more murders per capita than Mexico City. I lived here for 3 years in a state of near panic.
Leamington Spa, isn't even rough... More posh people than chavs which isn't normal for a city in England!
V 2 Comments
68
Mayobridge (Northern Ireland)
Really it is not fair to put it there No crime at all
Mayobridge is a small rural village, how could it be one of the highest crime rated 'cities' in Europe? It has about 3, 000 people in it. There's virtually no crime whatsoever here.
No crime here lol
69
Strömstad (Sweden)
U gotta be kidding. It's a small seaside town famous for its shrimps. It's idyllic if not a little boring too - ChatonNoir
In this town millions of people get killed every day. The mafia and the seagulls rule, and even the swedish military doesn't dare to enter the town. The average life expectancy is just two minutes...
Its true, I heard a little girl was killed like 3 minutes after she was born, and then its said pple start drinking beer at 3 years. its crazy. Muslims throw nukes & bombs at the synagogues man
70
Sombor (Serbia)
All the Serbian cities I've been to have been super nice. And the people and cities are just so beautiful
V 2 Comments
71
Plymouth (England)
With plymouth being in south west England which is generally regarded as a tourist region, people from other areas assume Plymouth is a peaceful quiet place, take it from myself who has lived there for 3 years it is most definitely not! , in fact plymouth rates high in violent crime, poverty, drugs drink, teenage pregnancy and poverty and if it was situated anywhere else in the country would have the same reputation as the more well known violent, deprived cities do
Very deprived city, walk down the street day or night and you will often see groups dealing drugs or drinking, I have lived here 5 years and have witnessed a young asian guy get thteatend and chased out of a pubby two yobs a young schoolboy minding his own buisness have a can a coke thrown in his face by a group of much older children, a young lad sat on his own on the bus being slapped round the head by two very drunk males and an elderly lady have a bottle thrown at her by a drunken male, what I could gather by the shouting it was his exes mother in law. Recently reported in the news that Plymouth is one of the most violent cities in Britain.
I have only visited Plymouth twice and suffered no mishaps. However I suppose Plymouth must be a bit risky in the evenings because I did read a newspaper report of a visitor staying at the Premier Inn at Sutton Harbour there being mugged one evening and robbed of £50 as he was walking back to the hotel. Later in the evening he realised he needed some more cigarettes so just nipped out for a packet, but unfortunately got mugged again during the short walk, being robbed of his watch, two rings and his mobile phone this time. The report indicated that the police were treating the two incidents as unrelated. Maybe the visitor was unlucky, or there was something about him that made him look very muggable. And in any case you could say he brought it on himself by being so foolish as to venture out alone again later in the evening after he had already been mugged a short time earlier.
Thanks Plymouth Labour Party Council for turning Plymouth into a dump for drunks and druggies.
V 1 Comment
72 Saint-Denis (France)
73
Sheffield (England)
Its Gone Down the Pan Sheffield... Safe City My Arse! Been More Murders, Stabbings, Petrol Bomb Attack & Other Violent Acts Than Any Other Yorkshire City or Town In 2013.. Its Full Of Drugs, Everywhere You Go..
Knife crime is notorious, drugs all over the whole of the city
Loads of drugs football fights weds vs united
Page Hall and the Roma is the reason why its gone down the pan.
V 4 Comments
74
Zurich (Switzerland)
Is this a joke? Zürich is defenetly NOT dangerous. the murder rate is like 0.8 for 100'000
I lived here for 5 years, never had any problems with safety and nor did anyone I know, or anyone they know. If you can find one person who has ever been mugged in Zurich, I will buy you a Feldschlösschen beer. Probably the safest city in Europe.
ZURICH LOOKS SAFE TO ME! NEVER BEEN!
IT'S JUST EXPENSIVE!
Some areas with a high amount of foreigners Dietikon/Spreitenbach 50% - Most of them went from ex yugoslavia, albania, turkey and italy. Try to dodge groups of them at night. a lot of drugs. Chaotic football Ultras.
V 1 Comment
75
Kaunas (Lithuania)
Very safe - never had any problems.
Kaunas is one of the most dangerous city in the world. Every day thousands of people get killed by Lithuanian child soldiers. There are non stop mafia wars between yakuza and cartel. Average life expectancy is like 10 minutes. Not even NATO dear to enter Kaunas. I have been in Kaunas for like 2 Minutes and I got shot four times in my back, all my stuff was stolen and I was raped by a big black African Lithuanian rebel soldier. Even animals are mafia related. I saw cats dealing drugs and dogs carrying rpgs. NEVER VISIT KAUNAS.
What a hell are you talking about. Kaunas is the most nicest and safest city all Lithuania. Your comment are sooo stupid!
76
West London (England)
One of the safer parts of London - less dangerous than North, South and East London! Though Ealing, Queens Park and Kensal Rise can be a bit rough but most of the property there is very expensive indeed (especially towards the city centre ie Kensington, Chelsea, Fulham and Parson's Green)
Most of West London suburbs, i.e. Ealing, Hounslow, Harrow and Brent, have been ruined by the Labour Party Government (1997-2010) and the Local Labour Councils that control those areas. They caused those places to be overcrowded with uncontrolled mass immigration (changing the demographic makeup of each are completely), caused high unemployment, crime, welfare dependency, broken families, neglecting public services (Schools, Health, Policing) and causing other social & economic deprivations.
West London (especially ealing, queenspark and kilburn) are rough and also with an increase of 'posh' places have started having very high crime rates (wealdstone, Mill Hill and wembely) with gangs and drugs all over the (ex) Middlesex county
77
Orebro (Sweden)
The most dangerouse thing to report about Örebro are the beautiful girls- end of discussion!
78
Florence (Italy)
I am from Florence. I worked in the city center for four years. There are "professional" gangs of thieves from other countries (I don't mention where they are from originally, but they are not Italians (Italy had a big irregular immigration in the last 10 years, which brought mostly people wanted to commit crime to settle down. While the educated people emigrated to Northern Europe where more chances are given to them). Be also careful if pregnant women get closer to you, asking something etc., under the Italian law they can't go to jail if they commit crimes)) who rob tourists. So be careful when places are crowded. Many policemen go around during the day. Just be careful and keep your money in a safe place and your eyes always open. Given that. Florence is one of the most amazing and beautiful city in the world.
Many thefts in broad daylight, complete indifference on the part of locals
V 1 Comment
79
Copenhagen (Denmark)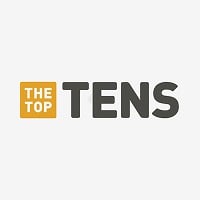 Copenhagen is the capital of the Kingdom of Denmark. At a population of 591,481 inhabitants as of January 2016, it is also the largest city in the country. It is located in the Hovedstaden region of Denmark and is home to the world famous Tivoli Gardens, one of the oldest operating amusement parks in ...read more.
Copenhagen is pretty dangerous. Rocker gangs are really dangerous and violent here.
Copenhagen, one of peaceful Europe cities, jerk
BS it's a Peaceful city and just people drinking beer and being loud. Not very intimidating... - ChatonNoir
COPENHAGEN?!?
V 5 Comments
80
Bonn (Germany)
Too many violent and fanatic muslim salafists here. Look at someone in the wrong way and they beat you up or stab you.
These comments are total rubbish. Bonn was one of the most borring (but nice) towns you can imagine, I felt safe at every day and night time and lived there for 20 years. Nowadays the town is a bit more crowded and you also have some immigrants but you don't have to worry much.
No day without a murder. I think we must destroy it for ever
It's not THAT BAD!
V 1 Comment
PSearch List
Recommended Lists
Related Lists
Most Dangerous Cities In America
Most Dangerous Cities In the World

Top 10 Most Dangerous Countries In Europe
Top 10 Cities to Visit In Europe
List Stats
7,000 votes
236 listings
9 years, 343 days old

Top Remixes (43)

1. London (UK)
2. Malmö (Sweden)
3. Marseille (France)
ElenaGakhova
1. Belgrade (Serbia)
2. Bucuresti (Romania)
3. Glasgow (UK)
John111
1. Sarajevo (Bosnia-Herezgovina)
2. Moskova (Russia)
3. Marseille (France)
kemalm
View All 43
Posts
Error Reporting
See a factual error in these listings? Report it
here
.