Most Dangerous Countries In the World
The Contenders: Page 2
21
Libya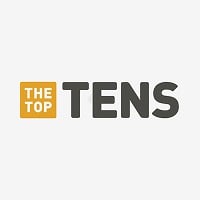 Libya, officially the State of Libya, is a country in the Maghreb region of North Africa bordered by the Mediterranean Sea to the north, Egypt to the east, Sudan to the southeast, Chad and Niger to the south, and Algeria and Tunisia to the west.
It's extremely hot there, one place there is hotter than Australian summer (trust me, I'm Australian). And in 2011...
Libya fell into complete Anarchy in 2011. It has to be above 20 at least. - ItsDaWorldOfSNuGGLEZ
You really think Libya is safer than Malaysia?
They have got the best cuisine in Asia
V 2 Comments
22
Republic of Macedonia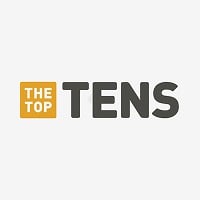 A state that is controlled by the mafia and drug cartels. No thank you!
My friend that came from there needed to have a gun at all time if he went outside
Macedonia is a unique country. Poor people living in expensive houses and driving exotic cars. Where that money comes from? Easy: cocaine and guns. You can go to Tetovo and buy Plutonium on the spot. I'm not even joking! AK-47s can be bought for less than 50 US dollars. The Albanians of that country are extremely aggressive and will kill someone without hesitating. Crime is over the roof and the mafia is more influential than the local government.
With is it risky
V 4 Comments
23
Ethiopia
Ethiopia, officially known as the Federal Democratic Republic of Ethiopia, is a sovereign state located in the Horn of Africa.
I'm not hating cause it's poor but, Yeah, Ethiopia is peaceful. Kidnapping happens all the time, not just African countries, it's very poor and tribes could kill you in the jungles or stuff.
You people are stupid Ethiopia is the BEST we created COFFEE our language is so beautiful
Why is this even on the list? It's one of the best countries ever.
Have you ever tried Ethiopian food? Neither have they. - GriffinDoge
V 6 Comments
24
São Tomé and Príncipe
The most strange country in the world! we don't know almost anything for that tropical island-country! but I think that it is the most hot country in the world because it is in the place where equator and primary cache get together each other!
V 2 Comments
25
El Salvador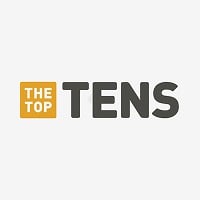 El Salvador, officially the Republic of El Salvador, is the smallest and the most densely populated country in Central America.
There is ongoing war in El Salvador between the government and gangs and a place where even kids will kill for just $20. It should be in the top 20.
Fanatic football country! that is good and bad! I am giving you the advice to don't go here!
Many restrictions gangs have made to the people
SHOuld be #1
V 4 Comments
26
Sudan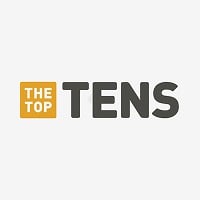 I travel in Sudan, I just find wonderful and helpful people. I also sleep in some house because people invited me. I was not scared at all, I love Sudan and Sudanese people
If you don't want to get killed by a 8 year old then don't come to Sudan. It has ongoing civil war and bandits will just behead you and rob your money
Don't ever come to Sudan. Its really really unsafe. You might be killed on the day of your first visit.
Sudan is nothing compared to South Sudan - ItsDaWorldOfSNuGGLEZ
V 1 Comment
27
Côte d'Ivoire
Corrupt
Poverty
Just okay at football
Fire
No famous people
Drugs
Robber
Murder
Bad government
Sicknesses
Death
Danger
Mystery
Darkness
Hate
Sadness
Reeking power
Its actually fine, just the poverty. Ivory Coast is a nice country
Yaya Toure, Drogba, Jia(Forgot) and more are famous people from Ivory. :/
28
Japan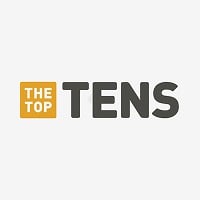 Japan is an island country in East Asia in the Pacific Ocean. It lies off the eastern coast of the Asia Mainland (east of China, Korea, Russia) and stretching from the Sea of Okhotsk in the north to the East China Sea and near Taiwan in the southwest. ...read more.
Rank 1 in whole world, modern peacefully country,
The best country ever!
We can't carry guns in Japan
Japan is really safe. I'm going there next year, but I'm worried about getting into an earthquake or tsunami... 'o_o
V 19 Comments
29
Spain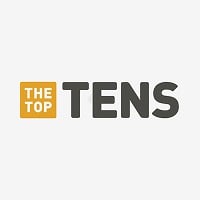 Spain, officially the Kingdom of Spain, is a sovereign state largely located on the Iberian Peninsula in southwestern Europe, with archipelagos in the Atlantic Ocean and Mediterranean Sea, and several small territories on and near the north African coast.
Bombs can show anywhere, anytime. Spain is a puzzle of countries who don't like each others. - pitralon
Spain more dangerous than Macedonia, Sudan, Congo, Nigeria... Qnd even Italy, the most dangerous European country, it is just ridiculous.
The northwest state of Spain (Catalonia)is fighting for independence,so maybe in the next 25-30 yrs Spain will not survive
V 4 Comments
30
Guatemala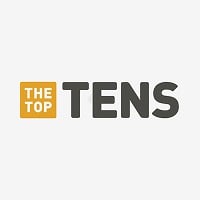 Guatemala, officially the Republic of Guatemala, is a country in Central America bordered by Mexico to the north and west, the Pacific Ocean to the southwest, Belize to the northeast, the Caribbean to the east, Honduras to the east and El Salvador to the southeast.
Average of 15-20 deaths a day. Way up there with Salvador and Mexico
You get killed just for 50 Quetzales. About 6 dollars
31
Congo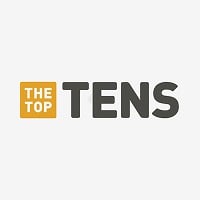 The Democratic Republic of the Congo, also known as DR Congo, DRC, DROC, Congo-Kinshasa, or simply the Congo is a country located in Central Africa.
Canniballism kills all tourists when they come here. Never go on the edge of the country
This country is a poor excuse for a country - CerealGuy
Its also one of the worlds poorest contries
No more cannibalism... It's the 21st century.
32
Democratic Republic of the Congo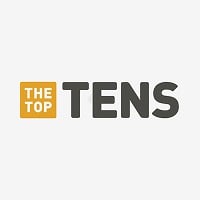 The Democratic Republic of the Congo, also known as DR Congo, DRC, DROC, Congo-Kinshasa, or simply the Congo is a country located in Central Africa.
Congo is a useless ghetto country where corruption and violences goes unpunished. The so-called United Nations are obvious to all of this. I don't feel sorry for the most of the Congolese, because most of them recreate violence overseas and create further problems abroad.
This should be way higher than the USA! This deserves to be in the top 5!
What,democratic republic of the Congo should be waay higher on the list
Girls get molested and raped in DRC and nobody does anything about it. Sometimes even FGM and breast ironing have happened to girls.
33
Albania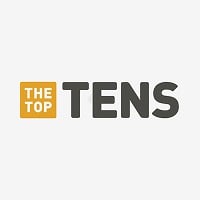 Albania is a southeastern European country that is slightly larger than Maryland and near Montenegro, Kosovo, Republic of Macedonia, and Greece. The capital is a city called Tirana. Some other major cities in Albania are Durrës, Elbasan, Vlorë, and Shkodër. Albania gained its independence in 1912. ...read more.
The country has some potential and some good people live there but the government has other plans. They let extremists do and say whatever they want. There are also unusually a lot of criminals (mostly killers). The human life has no value there.
Its trash boi
This country is pure evil
DISGUSTING COUNTRY
V 5 Comments
34
Costa Rica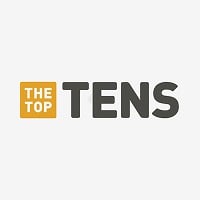 Costa Rica, officially the Republic of Costa Rica, is a country in Central America, bordered by Nicaragua to the north, Panama to the southeast, the Pacific Ocean to the west, the Caribbean Sea to the east, and Ecuador to the south of Cocos Island.
Costa Rica is the tenth poorest country in North America, but it's still a safe country.
No it's the 2nd richest.
35
Chechnya
I didn't know where Chechnya was so I looked it up, all I saw was war people on fire buildings on fire and all sorts of tragic incidents, I'm surprised this isn't #2
I don't believe this is officially considered a country.
It isn't a country but you don't need to call someone a noob..
This is not a country it is a Russian republic.
V 1 Comment
36
Thailand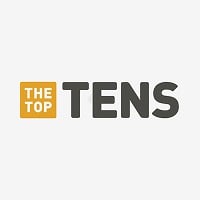 Thailand, officially the Kingdom of Thailand, formerly known as Siam, is a country at the centre of the Indochinese peninsula in Mainland Southeast Asia.
Murders daily in Thailand
Thailand is one of the countries with the highest terrorism in the whole world.
Shootings Everyday People getting killed Everyday
SO NOT TRUE!
V 9 Comments
37
Rwanda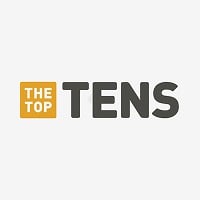 Rwanda, officially the Republic of Rwanda, is a sovereign state in central and east Africa and one of the smallest countries on the African mainland.
Compare Rwanda to its neighbor, Burundi, please! Burundi has much more corruption and death and etc. Rwanda is an average country. - Joansb
Rwanda is a decent country now, its nothing compared to Burundi with the current insurgency - ItsDaWorldOfSNuGGLEZ
Rwanda is a bad country in your opinion but for the people who love it and were born in it like it and appriciate the country maybe offended
38
Egypt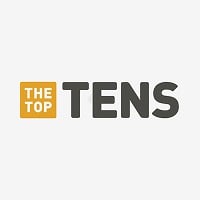 Egypt, officially the Arab Republic of Egypt, is a transcontinental country spanning the northeast corner of Africa and southwest corner of Asia, via a land bridge formed by the Sinai Peninsula.
I went to Egypt and the people where nice, I went out into a small town and ended up playing football match with some of the locals. Only one person was a bit weird around me and he wanted money, but I walked off and he left me alone. My friend was let onto a bus for free because he lost his wallet. But I got told stories of big crime and muggings, I also got warned by the locals not to stay around at night. From my personal experience though, the sights are amazing, you get to see the pyramids, most of the people are kind and weather is obviously, always warm. - MattKO
I think that Egypt is safe its army is strong but it gets little problems fro other bordering countries like Palestine
Conditions in Egypt since the military coup and the weather is unstable, it is possible to be arrested by the secret police and are detained to a period of more than one year and can be Achttavk during your return from your job because you refuse the political situation in Egypt
One of the best countries.
V 3 Comments
39
Ecuador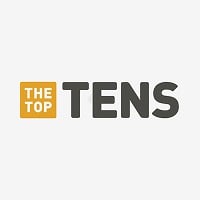 Ecuador, officially the Republic of Ecuador, is a representative democratic republic in northwestern South America, bordered by Colombia on the north, Peru on the east and south, and the Pacific Ocean to the west.
Murder is there main issue here.kidnappings and burglary is not uncommon
V 1 Comment
40
Burundi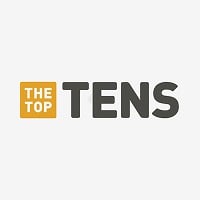 Burundi, officially the Republic of Burundi, is a landlocked country in the African Great Lakes region of East Africa, bordered by Rwanda to the north, Tanzania to the east and south, and the Democratic Republic of the Congo to the west. In Burundi they speak Kirundi, French and Swahili. The capital ...read more.
The fact that Rwanda is above Burundi is a joke. The ongoing insurgency in Burundi is making Burundi grow increasingly dangerous and unrested. - ItsDaWorldOfSNuGGLEZ
How is Burundi 60? It should be 3!
CANNOT BELIEVE. That Rwanda is higher than this. - Joansb
Why... is Norway above this? Norwegians always have a smile on their face and there's no crime and in Burundi you die easily WOW people way to go -_-
V 2 Comments
PSearch List
Recommended Lists
Related Lists

Most Dangerous Countries to Be in If World War III Breaks Out

Best Countries in the World

Most Powerful Countries In the World

Top 10 Cleanest Countries In the World

Most Corrupt Countries In the World
List Stats
5,000 votes
140 listings
8 years, 195 days old

Top Remixes (47)

1. North Korea
2. Syria
3. Afghanistan

Bearskater13

1. Iraq
2. Somalia
3. China

cpfriends88

1. Iraq
2. Japan
3. Afghanistan

Adamshane1999
View All 47
Posts
Error Reporting
See a factual error in these listings? Report it
here
.