Top 10 Most Dangerous Dinosaurs
The Contenders: Page 2
21
Dilophosaurus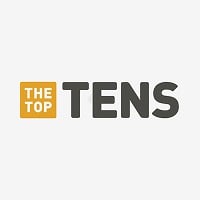 Dilophosaurus is a genus of theropod dinosaur. It contains a single known species, Dilophosaurus wetherilli, known from fossil remains found in the Kayenta formation of Arizona.
Dude that dinosaur is beast it can spit out acid up to 20 feet if that hit a dinosaur like Uthahraptor that would blind it and Dilophosaurus could go for the kill plus its very fast and jump high.
Even though it most likely didn't have poison and a frill, it was a LOT bigger than you see it in Jurassic Park and dangerous
FAKE! JURASSIC PARK SAYS IT HAS ACID AND HAS A NECK FRILL! But it being a theropod, speed highjumps and the head crests are true.
This is both scavenger and hunter

It is FAKE!
V 6 Comments
22
Ceratourous
Ceratosaurus is about 25 ft long, weighing in at around 3000 lbs. It had 3 boney ridge like horns, one along both of its eyes and one above its nose. Hunted in packs, but also was a solitary hunter. Stood 13 feet tall and had arms that were about 4-7 feet long that ended in 4 razer sharp, 2 inch claws. ITS ONE HECK OF A PREDATOR!
Cool
Sometimes, a Ceratosaurus is powerful enought to take down a sauropod up to 9 times heavier than Sue (The world's strongest known T. Rex) ALONE. Reasons:
1. Ceratosaurus has one of the strongest bite compared to it's body
2. Ceratosaurus's claws are also very deadly, having a giant arm over a meter long and long claws around a inch

In a fight with the larger Carnotaurus: The winner is Ceratosaurus. The Ceratosaurus has stronger bite, stronger claws and arms and it doesn't have any weaknesses while Carnotaurus's weakness is that it has a very weak neck so if a Ceratosaurus bit the neck of a carotaurus, the Carnotaurus would become really weak and get finished.
I know in America alousaures beats torvosauruse and ceratosaurus and in Europe torvosaurus and ceratosaurus but what about tazania does ceratosaurus beat allousaurus becose ceratosaurus trap might work in tazanian habiatat
23
Triceratops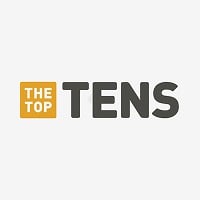 Triceratops is a genus of herbivorous ceratopsid dinosaur that first appeared during the late Maastrichtian stage of the late Cretaceous period, about 68 million years ago in what is now North America.
Scientists have actually flat out stated that Triceratops is officially the most dangerous dinosaur ever. Look it up on the Discovery Channel.
TriceraTops can kill Trexes, not many people know this but Maximus triceratops can run faster than Trex, and can injure or kill them, search it.
Triceratops must be the 2nd most dangerous because it could stab any dinosaur to death
Triceratops can stab a t rex, it can out smart a t rex, and outrun a t rex!
V 4 Comments
24
Carnotaurus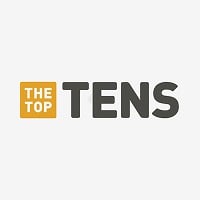 Carnotaurus, meaning "Meat eating Bull" in Ancient Greek, is a genus of abelisauridae theropod dinosaur that lived in what is now South America about 70 million years ago in the Late Cretaceous period.
It should be in the top ten! He's the best! His name means man eating bull for crying out loud! He should be in about 9th place. In my opinion he is the best dinosaur by far!
This dinosaur is practically a man eating, ocean nuking dinosaur which really should wreck the Spinosaurus
He is awesome! He should be in the top ten! He was big and had horns! His name meant man eating bull! He was also fast!
Best dinosaurs in top ten
V 11 Comments
25
Dromaeosaurus
Too small to kill t rex but at least it is smart, right?
I think it could not harm a huge T rex may have formed packs over small ceratopsians like leptoceratops
26
Kronosaurus
Kronosaurus Is Not A Dinosaur But Put It 4th I Will Give Someone A Cookie.
Give me I want a cookie
Give me cookie
Kronosaurus is not a dinosaur
V 1 Comment
27
Majungasaurus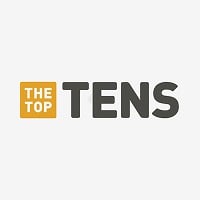 28
Gorgosaurus
Gorgasaurus was very fast and hunted in groups so it was easy to take down a Pachyrhinosaurus
A relative of t rex. I saw walking with dinosaurs and it looked like a mini t rex.
29
Daspletosaurus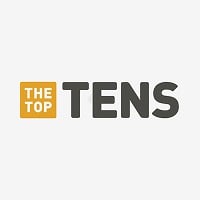 Like normal dogs
30
Tyrannotitan
Comparable to Giganotosaurus & Carcharodontosaurus (and possibly larger) one of the South American monsters surrounded by large sauropods for food. Teeth could slice and were somewhat more robust, like a Tyrannosaur. Gave sauropods nightmares, and has a killer name too.
Bigger than Tyrannosaurus, powerful arms, related to Giganotosaurus, Mapusaurus, and Carcharodontosaurus.
31
Cryolophosaurus
Cryolophosaurus has a strange peak or horn believed to tell how healthy the dinosaur maybe. The peak or horn may also been used for getting a mate. Cryolophosaurus is one of the few dinosaurs that have lived in Antartica's 200,000,000 year old forest.
32
Therizinosaurs
A Therizinosaurs can beat a tarbosaurs. Well an adult can
Therizinosaurs could beat the t-rex easily. Even though they still suck. Watch the movie dino king. Even though the T-rex wins its very sneaky.
Therisinosaurus should be in the top ten because it has huge 1m long claws that can easily kill a t rex or another theropods.
This dino is amazing it is practicaly a raptor with huge 1-4m claws
V 3 Comments
33
Epanterias
Was from the same family as allosaurus but was bigger and over all stronger
34
Oxalaia
It could be bigger than spinosaurus.
Underrated. He is very dangerous! - Strobo
Overshadowed by Spinosaurus.
35
Australovenator (Banjo)
The Australovenator is Australia's top predator. Claws on its hand are the size of Deinonychus'. (toe sickles. )The size of Australovenator is probably the same size of Utahraptor. In a place not far from Winton, Queensland, Australia called Lark Quarry the Australovenator foot prints are preserved, proving it was ambushing smaller dinosaurs.
This dinosaur is scary it could kill me easily. It took down sauropods. It is faster, smarter and more dangerous than T-Rex which scavenges for meat. Australovenator should be on top instead of T-Rex. A scavenger should be down the bottom while a hunter like a Australovenator should be at the top.
This dinosaur is very deadly and should be on top of the list since it is faster, smarter and probably more stealthy and dangerous then T-Rex and it his about the same size as a Allosaurus.
A killing machine. Fierce enough to challenge t rex. And its lightning fast too.
V 13 Comments
36
Indominus Rex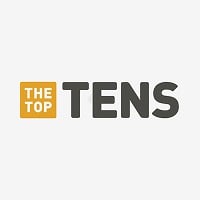 Doesn't actually exists- but after seeing Jurassic world, it is extremely dangerous - RustyNail
So strong 1 place
Don't you know anything about this dinosuar well it is very uncommon
1indominus rex 2 megalosaurus 3 carnotasaurus
V 3 Comments
37
Megalosaurus
Megalosaurus can beat allousaurus and some other dinos because of its flat skull
This din o can kill any dino if I was just to swim in the sea it can kill and dinosaur any time any where just try to beat this dinosaur try this dino think what can this dinosausr do and I t might still be alive
38 Saichania
39
Pteranodon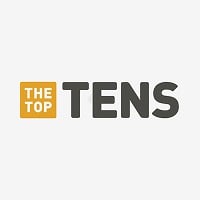 A pterosaur, not a dinosaur.
Bird like dino
40 Estemmenosuchus
PSearch List
Recommended Lists
Related Lists

Most Dangerous Sports

Most Dangerous Countries In the World
Most Dangerous Places In London

Most Dangerous WWE Superstars
List Stats
4,000 votes
110 listings
8 years, 89 days old

Top Remixes (39)

1. Giganotosaurus
2. Spinosaurus
3. Carcharodontosaurus
tigerstar450

1. Tyrannosaurus
2. Spinosaurus
3. Giganotosaurus
Haekalhakim

1. Ankylosaurus
2. Allosaurus
3. Megalodon
Allosaurus2004
View All 39
Posts
Error Reporting
See a factual error in these listings? Report it
here
.