Most Dangerous Places In London
The Contenders: Page 4
61
Elthorne
Elthorne is an are full of youths which play with guns and knives. Be very surprised if you see an 18 year old without a shank on his waist. Regular stabbing throughout the annual year. If you're not from the are I'd recommend you avoid visiting...
Lots of petty crime around Elthorne Park and drunks in the park too, although they have done it up somewhat, mostly surrounded by council estates and deprivation.
Young boys spraying 97 around the area I think a gang or group is forming. So WATCH OUT
What are you all talking about there's nothing wrong with elthorne it's a great place to go
V 4 Comments
62
Harrow & Wealdstone
They are dangerous they should be in top 10 2 stabbing and gang attacks they aren't afraid to rob you in front of the police there's 20 people in gangs each it's madness police can't do anything
Somali boys are fools thinking there hard. Laugh out loud
Should be a lot higher in the list and if you live in harrow you would agree
It's a good area u got celebrities like mr trap (yayha) screaming "Allah hoyoo" "someone help me" only the real kno
V 7 Comments
63
Yeading
Got crack dealers on every corner that never going there yet live so close.
Disgraceful area, just yesterday 04/03/2017 the area got invaded with police due to the normal youths selling drugs and starting trouble, avoid area
Always youths on every corner smoking weed, just ask them for any drug and they will have it, every few days a fight or stabbing
YL yeading lane known for gang violence and gun shootings daily, the amount of people that die in this hood is real
V 2 Comments
64
Edgware
It's a calm area, there are weed dealings going on, youths walking with knifes, but wont bother you or mug you for no reason, if you want to avoid being approached by any stay on the main street don't walk down dogy alleyways
Stay in the main Street at night, just saying
I agree.
Always dodgy. always something weird going on. 60% chance of being mugged
65
Tooting
Lool tooting is not is not that bad anymore maybe back in 2008 wandsworth town is much worse
Tooting is another rubbish, impoverished Islamic multicultured dump thank to its Labour Councils and Local Labour MP Sadiq 'Sadist, Sodomite' Khan.
Badman endz hold tight the tooting massive
Lool not that deep anymore
V 1 Comment
66
Thamesmead
I've lived on thamesmead since 77 yes its not like it was but no way is it as bad as inner London estates
There is a lot of drug dealing going on in thamesmead and there is only 2 police officers in thamesmead at a time
Too scared to even walk my dog in broad daylight!
I saw a chicken rape a dog behind mcdonalds
V 20 Comments
67
Wembley
Chalk hill estate is the crime ridden estate in HA9
Not safe through the day, neither the night... part full of migrants from Syria, Bangladesh and more similar. Daily robbery
Demolished once, regenerated and then demolished again
Wembley is a cool place. The nice halal KFC in the high street and the one the only Wembley stadium.
V 6 Comments
68
Slough
Another craphole run by the Labour Party since 1997.

It is a third world banana republic area with high immigration, Shanty houses (garden homes to accommodate low skilled illegal migrants), crime, unemployment, welfare dependency Socialist councillors, single teenage mothers popping put 3 or more troubled kids, who will grow up to become cold blooded feral killers.
Firstly Slough isn't in London but for what used to be nice Middle class home counties town back in the 1970/80's just west of London has become a dumping ground for West London with lots of people from London and the midlands/north coming nationally plus course the rest of the world especially Poland, Indian, Pakistani, Middle East and of course Somalia! Now folks are moving out to Windsor, Maidenhead and Buckinghamshire to escape this once nice town!
Sorry to be a pedant, but Slough isn't actually in London...
Madnesses erry day b
V 1 Comment
69
Sutton
There are no major gangs but there is plenty of crime behind the sleepy facade including drug dealing, enormous cannabis factories (including one famously opposite the police station), heroin use, muggings, burglaries and occasional serious violence. Now reputed to be the UK's pornography filming capital. The sound of young men revving bike engines as they race along the A217 (particularly near Rosehill roundabout and along the notorious 'Mad Mile' from Belmont to Banstead) can frequently be heard across the town at night, whilst police helicopters going to and fro shatter the peace at all hours. Safe enough during the daytime but avoid the High Street 'entertainment area' late at weekend nights, unless you enjoy being pummelled, glassed and then rolled down the hill by angry chavs.
I read ewerywhere that it is the safest part of London. Please, confirm it or refute it.
Does it nickname "Fighting town ring any bells? " it has it good places to. Sutton is ok, but you get a lot of boy racers on weekends... Sutton always in competition with Croydon. lol
V 3 Comments
70
Plaistow
Can get dangerous but similar to Canning Town in terms of violence in the area. - Zilo
I live here and nearly everyday I hear stories of people getting arrested 4 all kinds of stuff
Plaistow E13 & Stratford E15 Are The Most Dangerous Areas In Newham! Stabbings Murder & Drugs All Day Everday
My old
Man has lived here for almost 20 yrs, it's rundown and abit of a hole when I visit him! Have to watch ya back around here
71
Alexandra Palace
Worst place ever
I live here for 1,5 year, just 5 min walk to Ally Pally. It seems ok, was no one time in the Palace for their beer festivals etc.
I like beer, but visitors are not of my sicial level, seems dirty and cheap.
At Day time other exhibitions are prity nice with completaly different audience.
I do alway walk there with my kids at day time. Night time I would not go anywhere in London on my own or with the kids. Only with husband or a friend. Even about Oxford sreet there are lots of stories...
Once I saw on Muswell hill a couple of teens on a motobike, they got on it on the pavement and stole on bus stop lady's mobile, just from her hands, she was tolking on it that time.
The teens were in black suits, helmets, so...
Sit at home after 7pm will be safer hopefuly
72
Leyton
Iv'e lived in Leyton for 20 years now, & feel a lot safer than in any of the other London boroughs that Iv'e been in. not once have I been threatened or pestered by anyone, which is more than can be said for Tower Hamlets, Newham, or Notting hill gate.
Not as bad as it once was due to the massive regeneration of the big estates in the 90s. The Beaumont estates elders had a fearsome reputation back in 2000 robbing everything from ounces to Securicor vans and investing in weapons. Then their was the emergence of the Oliver close crew which ensued into a massive war between onetime school friends leading to numerous murders which goes on to this day.coupled with the influx of Somalians and now Eastern Europeans Leyton in full of gangs, dealers and shady characters.Be very careful walking around Leyton with items of value and be sure to watch colours you wear.
V 1 Comment
73
Chingford
I've lived here since I was 2. Its very quiet and has beautiful houses. I'm from north chingford where there is a high percentage of youth however you don't really see them around at all. I mainly see elder people. I've never heard anything to do with any crimes other than young people from the local secondary school trying out drugs such as weed. Overall its very quite and a safe place to live in. Also, I love the greenery - you wouldn't find that at other places ine ast London. Chingford is kind of ancient looking and a place everyone should visit at least once in their life.
My guy jetman was 14 and killed two 31 year olds and did not get arrested because he stabbed the police officer who attempted to arrest him and then a police van came and he blew the van up with a rocket launcher and then ran away to Kenya for 4 years
Underrated it goes off drugs gangs burgs robs land of the villains
Getting worse, lots of young men that want to hurt each other, this includes Highams Park. Sure there are some nice bits and if you are not in the above age bracket you may never be aware of the simmering violent under currents.
V 1 Comment
74
Crystal Palace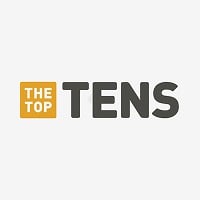 Crystal Palace Football Club is an English professional football club based in South Norwood, London, that plays in the Premier League, the highest tier in English football.
A lot of people get shot and stabbed there but it never reaches the news. A bunch of gangs aged from 12 - 19 and dealers from 12 upwards.
Hard place to grow up I relate it to compton in the 80's
I thought crystal palace was a football club... - ItsDaWorldOfSNuGGLEZ
To Facebook users 'James Kingston' & 'Williams Deleciia', PLEASE SHUT UP you leftists turds. Hope you both get beaten and mugged in Londonistan
75
Greenford
Thanks to the Labour Council of Ealing, Greenford is a craphole because:

(1) Smirk of teenage thug moments before killing an Old Age Pensioner (Paula Castle) for her handbag: Pair of 15-year-olds including father-of-two jailed (Daily Mail, 10 May 2013).

(2) Four guilty of killing Dean Mayley in Greenford mugging (BBC, 28 August 2014): "Four teenagers have been convicted at the Old Bailey of killing a man with a mental age of nine (learning difficulties) who was stabbed during a mugging in west London."

(3) Geeta Aulakh: fourth man guilty of machete murder (BBC, 15 April 2011): "Mother-of-two Geeta Aulakh, 28, had her hand severed during the attack in Greenford, west London, in 2009".
How could you forget this sick place? Three men stabbed a disabled boy for his phone last year.. - As17
The ends ain't safe
I hate Greenford because of the Loss-Making Accounting Firm called 'Prayag Partnership' (104 Ruislip Rd, Greenford UB6 9QH). The Manager is a rude, obnoxious village idiot along with his partner. The staff are useless with no interpersonal skills and the service is mediocre. Avoid this place. Try
V 2 Comments
76
Kennington
I was once in Kennington with my two best friends, we were walking through the streets at night when we heard a loud bang. Two men in hoodies walked towards us from across the street and one of them pulled out something from their jacket, I didn't see what it was but I directly grabbed my friends hands and we started to run, we got away luckily enough. Another time I was just out shopping when I could see two guys handing each other what looked like drugs, I have seen drug dealers, murderers, and more here. I have lived here now sixteen years, born and raised, luckily I am alive but there is no way I'm raising my kids here. As soon as I'm old enough I'm moving. - Anonymous11
Was chased through park by two thugs who were hiding in the bushes. Meat elephant and castle and gets a fair amount of crime in the estates. Pity, because like much of London there are some very nice areas of Kennington sandwiched between danger.
Lived there almost 10 years ago. It was scaring. There were 2 shots on Sunday morning in front of my door, one fatal. In the day you could walk relatively safe, but be aware in the night
Avoid Black Prince Road. Kennington Park not so much. - Zilo
V 19 Comments
77
Westminster
I don't know why this isn't higher up. Full of criminals, highest fraud rate in the country, and the police are fully aware of the crimes being committed here but always look the other way. In fact, they'll arrest you for complaining about those crimes being committed. I think you all know the criminals I am talking about here.
This should be at like 25
78
Northolt
Northolt is a horrible place. All of sudden my friends cousin got stabbed out of nowhere and there are too many police around Northolt lately. I can't even let my child go out to the park and same with the other school parents sometimes things are so dangerous I have to com from the backyard. I can't wait to leave to this thank God I'm alive and I pray for those in these scary ass places and all of this stuff needs to end now
Northolt is terrible it stinks of crime and is infested with drug dealers I've been there several times and even when I went there as a child I've seen men dealing drugs with teenagers that are the same age as me - ItsDaWorldOfSNuGGLEZ
Rubbish area, rubbish homes, crap mediocre turd word shops, dodgy council homes packed with scizophrenic violent thugs whose feckless parents leech off the welfare state. I would like thank Ealing's Labour Council along with the local MP Stephen Pound.
Bad environment, full of crime if in northolt stay away from Wayfarer estate as it is the worst area
V 6 Comments
79
Manchester
Full of gangs with knives not a safe place known as gunchester
Manchester ain't even in london... -_- - ItsDaWorldOfSNuGGLEZ
80 Turnpike Lane
PSearch List
Recommended Lists