Most Desirable Male Singers in the World
hatcher234
This is to know the hottest and most desirable male singer artist in this new era.
The Contenders: Page 2
21
Morten Harket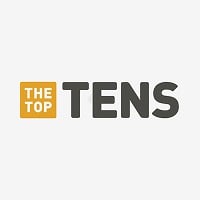 Morten Harket is a Norwegian musician, best known as the lead singer of the synthpop/rock band A-ha, which released ten studio albums and topped the charts internationally after their breakthrough hit "Take on Me" in 1985.
He is the best, no one can sing better than Morten, he has the most beautiful voice (and face) on earth.
He is the most beautiful man and singer on earth, he deserves the first place
No voice is better. It's hard to find sleep with his voice in my head. He's the one and only! He looks amazing good - he is such a charming man. He just has it. Sexiest man alive on earth.
He is a great singer and also he Is an extremely attractive man AND a nice, charming person. No one else but him...
V 8 Comments
22
Bill Kaulitz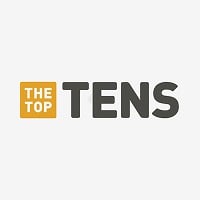 Bill Kaulitz-Trümper, sometimes using the pseudonym Billy, is a German singer-songwriter born on September 1, 1989, best known for being the frontman, lead singer and writer of multi-platinum winning pop rock band Tokio Hotel. During the time his band was most popular in Germany, which was in the mid-to-late ...read more.
Bill is wonderful- more inside then out and is shines through in his deeds and his words and that makes him beautiful, at least to me.. No matter how he changes his style- he's still Bill.
the sexiest man alive! beautiful voice, bautiful face and great character!
Perfect nose.. Awesome lips.. Deadly eyes... WHAT MORE DO YOU NEED? Oh and the hair... What beautiful hair.. Even though it's all spiked up...
I think he is more beautiful than others that are in front of him
V 30 Comments
23
Greg Pritchard
Greg is eye candy- for sure; very handsome and sensual, but also just a really nice, caring, kind & endearing personality! I've traveled to the United Kingdom three times to see, hear and meet him... So far-laugh out loud Gail
Definitely the most desirable on the list for me! He is handsome and sweet AND he has an amazing singing voice! Youtube is needed here people! Search him now- you won't be disappointed! - xx-amypie-xx
Most Desirable, sure he is and has the best voice on this planet, just remember the name, and we told you about him, when he is famous notice I said when not if. - lintel2
Yeah and to most who desire him he is an angel, such a lovely man and the post under this one wasn't mine someone who I know used my name - lintel2
V 16 Comments
24
K.J. Yesudas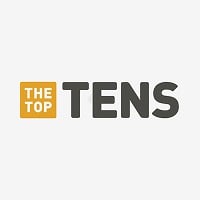 Born 10 January 1940, at Fort Kohi ...read more.
The celestial singer Yesudas is my choice for the most desirable male singer.
God's voice or God of music that is Yesudas. Real Gandharva who living in earth. Yesudas voice is using to awake and sleep not only people but also god.
No stop How is this donut even on this list? - IIBK
Uncomparable singer god has produced, a living legend
25
Robert Plant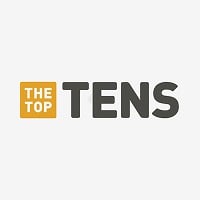 Robert Anthony Plant is an English musician, singer, and songwriter best known as the lead singer and lyricist of the rock band Led Zeppelin.
Robert Plant was talented, funny, sweet and all around gorgeous to look at. His voice makes me melt, he's the best hard rock singer in the world, up with Jim Morrison! He's got MY vote!
Totally! He's a caring, loving, respectable, adorable, kind, funny, sweet, sexy, thoughtful, talented, amazing Golden God with a voice to die for! He wins my vote. - MontyPython
He was actually pretty hot for his time(I'm not bisexual by the way)
SHOULD BE IN NUMBER 1
He was sex with legs!
V 1 Comment
26
David Archuleta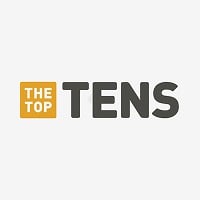 David James Archuleta is an American singer-songwriter, musician, and actor. At ten years old, he won the children's division of the Utah Talent Competition leading to other television singing appearances.
Just a smile you will know
Where did this voice go..so much promise. He has a wonderful voice and should return to recording great music for us to hear and enjoy.
27
Paul McCartney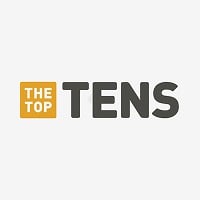 Sir James Paul McCartney is an English singer-songwriter, multi-instrumentalist, and composer . With John Lennon, George Harrison, and Ringo Starr, he gained worldwide fame with the rock band the Beatles, one of the most popular and influential groups in the history of pop and rock music .
This amazing man, to me, and MANY others, is the undisputed #1. And, at 71 he is still wildly attractive, and packing houses all over the world. Can you think of any other man that age who can do what he does and still LOOK the way he does?! All new meaning to the word "Grandpa"!
Paul is still attractive. But in his "day" the 60's and 70's, he had the most adorable face I've ever seen. And then his voice was like butter. Just overall, looks, voice, talent and character, he IS a lovely man
Get this amazing man above josh groban!
Paul is a Beatle. He should be higher on this list. I love him.
V 2 Comments
28
Billie Joe Armstrong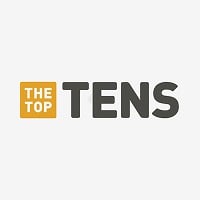 Billie Joe Armstrong is an American musician, singer, songwriter and actor who is best known as the lead vocalist, primary songwriter, and guitarist of the punk rock band Green Day, which he co-founded with Mike Dirnt.
His beautiful green eyes, his spiky black to blonde (and once, blue) hair, to that sexy petite body. And the tattoos.. He has an amazing voice and range, and is always full of energy. He should be in the top 10, if not the top 5.
Muah.. Billie... I'm with you... And no the hell could beat you from being the best...! Love you zillions my baby
V 1 Comment
29 S. P. Balasubramaniam
30
Tom Chaplin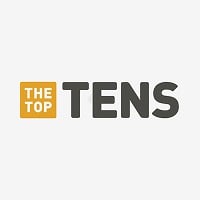 Thomas Oliver Chaplin, is an English singer-songwriter, musician and composer, best known for being the lead vocalist of British alternative rock band Keane.
He is so cute and handsome, and also he has the most beutiful eyes in the whole world. I love him so much! - KeaneTTR
Actually Tom Chaplin can cover any Queen song, for me he's one of the best singer out there today, obviously underrated cause Keane is not commercial as Coldplay.
he is the most cute-tender-charmed-magic boy wrapped into a hottest-sexy-gorgeous-sensual body of man all around the planet - pilibelleza
Tom has a amazing voice and hansome...
V 3 Comments
31
Jared Leto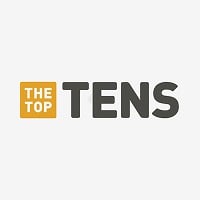 Oh my Jared! Indeed another very sexy man! Should be higher up than this! His voice is amazing as well! Can't believe he's 39! Also loving the new blue hair! Love him all together and his band of course! 30 Seconds to Mars rock! Xxx
His talent (singing and playing guitar/piano) takes my breath away! He is so hypnotizing with those ocean blue eyes and he is the type that can make you laugh when you are having the worst day of your life. And he's not the attention seeking stuck up snobs you see of other singers. He is down to earth! And I love him!
He rocks his voice is awesome is a talented man rocks your ears rocks your soul is sexy, funny, beautiful he doesn't age!
Are you kidding. He should be way higher. He's more desirable than anybody else I can think of. Michael Jackson no1.
V 11 Comments
32
Richie Sambora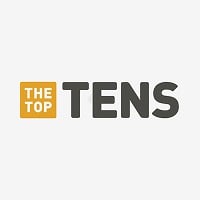 Richard Stephen "Richie" Sambora is an American rock guitarist, producer, singer and songwriter who was the lead guitarist of the rock band Bon Jovi for 30 years.
This guys voice is like hot chocolate with chilli. I love it! He is the best thing what happened in the music industry!
This guy just hypnotize us as he playing and singing live, he's the king of swing!
Who has got any doubts, just put his name to YouTube.. He is amazing singer (even he is just guitarist) with amazing voice
Richie, I just say : woow! Fantastic! He sing very well, I love he's voice and the guitarist player is simply wonderful fantastic genius... And he is a very nice man!
V 4 Comments
33
Jon Bon Jovi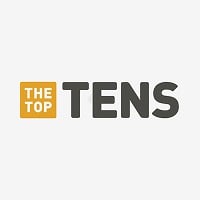 John Francis Bongiovi, Jr., known as Jon Bon Jovi, is an American singer-songwriter, record producer, philanthropist, and actor, best known as the founder and frontman of rock band Bon Jovi, which was formed in 1983. He is famous for his band's hit song "Livin' On A Prayer" released in 1986. He ...read more.
I love the band about 32 years and john is my real first love his voice is so great and his smile is unbelievable... Wish I were his wife Dorothea...

thank you john and thank you boy's... You are so beautiful... Rock my soul and my heart... Go on guys... Always love you john and the band... Awesome

He is Sexy, has an amazing talent, devoted to his wife and family, devoted to his fans. He is the best person known to man! Teenagers even swoon to his feet still! He is my idol, and I'm 15! I'd marry him! "I'll be there for you" Jon, 'Always"! =)
Jon Still look good for his age and he know how to work it on stage my fave songs are Wanted dead or alive and I be there for you I was lucky to Bon Jovi In Australia they where great they know how to rock
When Jon smiles my world turns slowly ;) he is devoted to his family and his fans and he has helped so many charities and owns a restaurant where you pay with what you can! Much respect to Jon - DaringXx
V 8 Comments
34
Axl Rose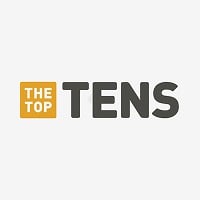 William Bruce Rose Jr., better known as 'Axl Rose', is an American singer born on February 6, 1962, in Lafayette, Indiana. He Is the founder and lead singer of the hard rock band Guns N' Roses. He is a celebrated but controversial figure in the world of rock.
AXL ROSE IS MOST GORGEOUS MAN EVER (face of heaven! ). BEST SINGER, greatest performer, best voice, multi talented, great dancer, charisma, sexy personality and in everything he does, sexy young and old, sexy voice, has heart of true GOLD! He hooks you from the beginning, then he just Grows ON YOU. Truly irresistible, no other singer can compare. The man is very smart, a genius! HE IS THE MOST DESIRABLE SINGER IN THE WORLD!
Axl Rose for the most desirable male singer, front man, most amazing man ever! Axl Rose's vocal range is out of this world and off the charts with unbelievable power and range behind his talented voice. There is no comparing this man, his talent speaks for itself. Axl Rose is in every way is the most desirable male singer and performer the man is phenomenal in every way he just gets better and better.
Axl ROSE OF COURSE! He simply has the most beautiful facial features, uniquely beautiful, most females would envy. And smooth hypnotic voice, oh those vocals! Sexy body to match, he is simply irrisistable. So fine, and got the moves too, need I say more?
I wish I could see him...
V 66 Comments
35
Rod Stewart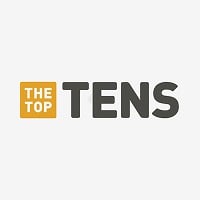 Roderick David "Rod" Stewart is a British rock singer-songwriter. Born and raised in London, he is of Scottish and English ancestry.
In the 70's he was the Don Juan or Casanova of Rock.
How can he not be the most desirable, absolutly yummy, always has been always will be,
Makes me wet...
Jimmy Saville - IIBK
36
Arnel Pineda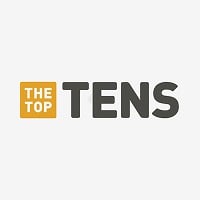 Arnel Campaner Pineda is a Filipino singer and songwriter. He came to prominence in the Philippines during the 1980s and internationally in 2007 as the lead singer of the American rock band Journey.
ARNEL IS GREAT SINGER OF ALL TIME HE CAN SING ALL TYPE OF SONG BALLADS ROCKS HARD ROCKS MELLOW ROCKS HE CAN DO IT AND SO VERY ENERGETIC HE CAN JUMP HIGH ON THE STAGE AND HAVE A HIGH STAGE PRESENTS HIGH PERFORMANCE AND MOST SPECIALLY he's A VERY VERY GOOD HUMAN BEING HAVE A GOOD SOFT VERY KIND HEART... AND VERY FRIENDS TOO WE LOVE HE TO DEATH FOR THAT VERY LOVING HUSBAND AND A VERY FATHER TO his children...
Arnel is the best performer high on energy he can sing any type of song Rock or ballads he's good on everything he does very kind Heart and and he shares he's blessing to the people who less fortunate and he's the best friend you can ever have we all Love Hem...
I Love Arnel Pineda... He's the Best in my Book He Sing All Type of Songs Ballad or Rock he can reach a higher note full of energy have high and good performance... And most specially a very nice and good human being
As the lead singer for journey, he has proven himself as good as anyone. Journey's popularity sky rocketed all around the world. He's a phenomena!
V 3 Comments
37
Kumar Sanu
No one can beat him.. He has golden magical voice... Everything is possible to sanuji.. He is my god... Love you sanu.. I wanna see you at the top... Love you forever and ever... God of music.. And the god of singing king of melody.. I wanna see you once in a lifetime... You are the king of every heart.
38
Gerard Way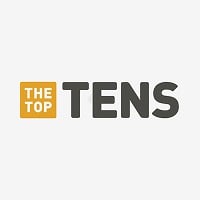 Gerard Arthur Way is an American singer, songwriter, musician, and comic book writer who was the lead vocalist and co-founder of the American alternative rock band My Chemical Romance from its formation in September 2001 until its split in March 2013. His debut solo album Hesitant Alien was released ...read more.
Mr Way is handsome and all, don't get me wrong for one second, but I'm voting for him because he has a truly "desirable" personality. Gerard's personality is that one that we all wish we had. Funny, charming, witty and clever, creative, sweet, the list goes on. He's always true and down-to-earth, and wants nothing more than to help people who are having a hard time. Gerard is an inspiration to all his fans and followers, every day, no matter what. He is like that unreal person you suspect of being truly terrible because of their general perfectness, but you can't find any evidence against them because they truly are perfect.

Another thing I love about him is he can relate to us--he wants to relate to his fans. Gerard has struggled with depression, alcoholism, drug abuse, anxiety issues, etc. He's overcome these things and is here to tell others that they can overcome their issues too. He's avid about unfairness and wants to make things right in general. Strongly speaks out ...more
Gerard Way is truly amazing. His eyes are the most enchanting eyes ever and his hair is the best. Also, his lyrics are so meaningful.
Amazingly talented and quite simply a beautiful man, inside and out. Love, you Gee! X
REALLY HOW THE HELL IS HE THIS LOW! KILLJOYS NEVER DIE!
V 9 Comments
39
Adam Levine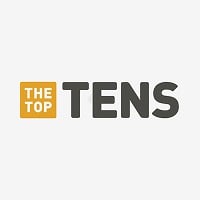 Adam Noah Levine is an American singer and songwriter. He is the lead vocalist for the Los Angeles pop rock band Maroon 5.
He is amazing in concert dropping to his knees jumping up and down singing beautifully, he is so sexy he should be top 3 and DEFINITELY NO. 1!
Amazzingly HOT! ! Maroon 5 is the best band ever! LOVE ADAM LEVINE!
Oh come on! This man is totally sexy. He should be 1st in my opinion, he has the most beautiful voice
awesome
V 12 Comments
40
Akon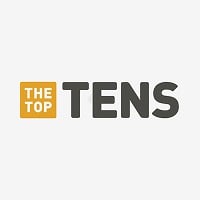 Aliaume Damala Badara Akon Thiam, better known as Akon, is an American-Senegalese singer, rapper, songwriter, businessman, record producer and actor.
I like his voice...
He should be moved up
PSearch List
Recommended Lists
Related Lists

Most Desirable Female Singers in the World

Least Desirable Female Singers
Top 10 Most Desirable Indian National Women in 2018
Most Desirable Boxing Day Sale Items
List Stats
25,000 votes
260 listings
10 years, 178 days old

Top Remixes (12)

1. Enrique Iglesias
2. Hunter Hayes
3. David Archuleta
davidparker0014

1. Michael Jackson
2. Freddie Mercury
3. Billie Joe Armstrong
RoseCandyMusic

1. Justin Timberlake
2. Enrique Iglesias
3. Adam Lambert
223475
View All 12
Posts
Michael Jackson
RedHotVirgo829
Error Reporting
See a factual error in these listings? Report it
here
.