Most Disappointing Albums of All Time
Magnolia
The Top Ten
1
Dime Trap - T.I.

Only a few decent tracks, but even there T.I.'s rapping sounds so bad they're hard to enjoy. It seems like he's trying to sound dumb on purpose, what happened to the intelligent T.I. who used to articulate his words clearly? This guy used to be one of the most articulate rappers in the game and now he just sounds dumb and lazy. - DaWyteNight
2
Hard II Love - Usher

This album was hard to love! - DaWyteNight
3
Oblivion - T-Pain
T-Pain turned into Travis Scott on this album. Which is pretty bad, when you're ripping off the guy who made a career of ripping off of you.
T-Pain, what the hell is this? This sounds like a mixtape rather than an album! - DaWyteNight
4
BooPac - Boosie Badazz

Don Dada, Everything, Trust Nobody were standout tracks along with a few others, but the album was disappointing as a whole and had a lot of filler. The song Real Shooter is just absolute noisy classless trash and isn't what somebody who was convicted of murder should be releasing to the public.
Note: don't name your album after someone else, especially 2Pac, especially when the album sounds like this. SMH Boosie has fallen so hard. - DaWyteNight
5
Ta13oo - Denzel Curry

This album was the rave of 2018 but it just honestly wasn't that good. Fight me! - DaWyteNight
6
St. Anger - Metallica

I love metallica! But this album is just disappointing
This is hands down Metallica's worst album ever. Yeah its good to try something new once in awhile, this album completely wrecked Meatllica. The thing that made Metallica so unique was that they were different from most of the thrash metal bands around
Love Metallica and love the St Anger single, but as an album just very disappointing. Death Magnetic definitely was a huge improvement!
Yea St. Anger was Metallicas worst album
what was really agirvating is Lars new snare drum. it sounds like someone hitting a tin can - OzzyVanHalen
5 Comments
7
Heartbreak on a Full Moon - Chris Brown

Again, I guess it was my fault for expecting anything more than very below average from Chris Brown. - DaWyteNight
8
Damn. - Kendrick Lamar

I think it was pretty ok? - Fuziion
9
Icarus Falls - Zayn

A step down from Mind of Mine. What happened to the PBR&B? Why is he using generic pop beats? - DaWyteNight
10
janet. - Janet Jackson

The Contenders
11
I Am...Sasha Fierce - Beyonce

Why is this here
12
Still Winning - Johnny Gill

Thank God he followed this up with the much better Game Changer three years later because on this album he wasn't "still winning." - DaWyteNight
13
Harem - Sarah Brightman

14
X - Kylie Minogue

15
The Massacre - 50 Cent

Why is rihanna's album on this list? That's one of her best. Wow, people are so different, but still. I just don't understand why someone would vote for that!?!
16
Be Here Now - Oasis

Never has hype backlash been so big as Oasis' third album. Be Here Now was infamously criticized for being bloated and being too long and is often seen as the album that killed Britpop, despite going on being the best-selling album of the year it was released in.
I forgot to add that it was the best-selling album of the year it was released in in the UK. It wasn't the best-selling album worldwide. Sorry about the confusion.
Oasis' third album after the incredible success of What's The Story (Morning Glory) was arguably the most anticipated third album ever. While it was by no means a bad album, it was bloated and over long, and lacked the edge and versatility that made WTSMG so popular.
Not as good as the first two Oasis albums but still better than 99.8% of rock music today.
17
Hot Space - Queen

18
The Emancipation of Mimi - Mariah Carey

This album is overrated and the lambs would probably fight me and harass me just for saying so. - DaWyteNight
19
Futuresex / Lovesounds - Justin Timberlake

It had a lot of hits, but it doesn't really go together that well as an album, just a collection of hits. - DaWyteNight
20
The Fame Monster - Lady Gaga

21
Second Coming - The Stone Roses

The magic was gone, the first album was and still is a classic and amazing listening experience... this one came 2 years too late and is nothing compared to anything the roses released prior. Thank god that Oasis came around the same time and gave people something worthwhile to listen to as opposed to this train wreck.
22
Good Girl Gone Bad - Rihanna

I don't really like Rihanna, but this was one of her better albums. - DaWyteNight
23
Chinese Democracy - Guns N 'Roses

24
Tha Doggfather - Snoop Doggy Dogg

25
Self Portrait - Bob Dylan

26
Mylo Xyloto - Coldplay

27
Weezer (The Green Album) - Weezer

28
Human After All - Daft Punk

29
The 2nd Law - Muse

This is honestly one of my favourite Muse albums, and I could see why hardcore fans wouldn't like it, but I personally really enjoy, and I'd highly recommend it, provided that you go in with an open mind. - Lanturnizer6
One of the greatest albums of the year... Could it be, if not those needless last ambient-electric brainwashing crappy "songs".
30
Sweet Talker - Jessie J

Why is this on the list
31
One Hot Minute - Red Hot Chili Peppers

Had to vote so I could defend this album. This album kicks ass and all the people who say it sucks only like the melodic Californication/Stadium arcadium era Chili Peppers and not Self titled/The uplift mofo party plan era Chilis. This album is a return to that funky sound while mixing in the pieces of chill that BSSM had and funk of Mothers milk. The Funky chilis are just as good as the melodic and soulful chilis. So true fans will listen to this album and really see what was going on with Kiedis being back on Heroine and other drugs during this album cycle and Frusciante(his best writing partner) quitting. "Coffee Shop" kicks ass with its funky Freakey Styley style slap bass line an "Tearjerker" not being the best soulful song they've done but being better than the entirety of I'm with you. Listen to this album and don't just listen to what Watch mojo tells you. I did and I regret it as this album truly is great.
RHCP tried to change their sound and people hate it
32
No Line on the Horizon - U2

33
Lasers - Lupe Fiasco

34
Hail to the King - Avenged Sevenfold

35
Humanz - Gorillaz

36
Eazy Call - Eric Bellinger
"It's Eazy! " is what Eric Bellinger likes to say at the beginning of most of his songs, but it sure wasn't easy listening to this album. - DaWyteNight
37
The Buffet - R. Kelly

Most of the songs here are just either really bad, or rehashes of older good songs. Take Wake Up Everybody for example, it is a decent song, but I feel like I've heard it many times before. The vocals and lyrics are very plain and uninteresting. Plus, this is another album that was overloaded with features. I never actually made it through the album in one sitting, the only song I really go back to is Get Out of Here With Me. 4/10 album. Black Panties may have been bad, but at least it knew what it wanted to do and stuck to it. This album was all over the place. I know that's kind of what he was going for but he failed to give his fans what they wanted again. - DaWyteNight
38
The Rebirth 2 - Eric Bellinger
The rebirth of what exactly? Bad "r&b" music with autotuned vocals? Because it's not like we have enough of that already... - DaWyteNight
39
Thank U, Next - Ariana Grande

The title is my opinion on this album - DaWyteNight
40
The Rebirth - Eric Bellinger

Any album by Eric Bellinger could probably make this list. - DaWyteNight
41
Badazz 3.5 - Boosie Badazz
As someone who has been listening to Boosie for many years and still occasionally listens to his old albums when he actually was good, I can say this was downright terrible except for 2 or 3 songs. The fact that this is considered an album and not a mixtape is sad. - DaWyteNight
42
Revival - Eminem

We all waited 4 years for the worst Eminem album. Wow. - AlphaQ
43
Igor - Tyler, the Creator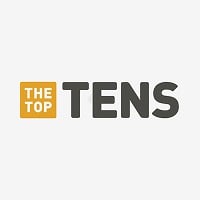 44
E=Mc2 - Mariah Carey

This was her best album of the 2000's to be honest - DaWyteNight
This Album Was Beautiful Why Is This Here?
Why Is This A Worst Album?
She Has So Many Great Songs Here Like Bye Bye And I Stay In Love -_-
45
As I Am - Alicia Keys

46
Live In Concert 2006 - Barbra Streisand

47
Velociraptor - Kasabian

Oh come on, it was awesome
48
Nightflight - Kate Miller-Heidke

When my favourite singer's new album came out I went out and bought the CD without even knowing one song. When I listened to it in the car, I felt disappointed, it lacked Kate's usual quirky charm. There were three good songs, and all the others sounded washed out. A really disappointment from this rich voiced singer, after the brillianf "Little Eve" (my favourite album) and "Curiouser".
49
Transit of Venus - Three Days Grace

50
Amused to Death - Roger Waters

This was recommended to me. Feels like horrible remake of Radio KAOS.
PSearch List
Related Lists

Top 10 Most Disappointing Rock and Metal Albums of 2018

Most Disappointing Metal Albums of 2015

Top 10 Most Disappointing Albums of 2014

Top Ten Most Disappointing Metal Albums from Popular Metal Bands

Most Disappointing Albums of 2010
List Stats
200 votes
103 listings
10 years, 101 days old

Top Remixes

1. Dime Trap - T.I.
2. Hard II Love - Usher
3. Oblivion - T-Pain

DaWyteNight
Error Reporting
See a factual error in these listings? Report it
here
.