Most Dominant Sports Teams Ever
1
1903-2013 New Zealand All Blacks (Rugby Union)
The funny thing is if America kept playing rugby when it stopped being an Olympic sport they may well have been the "all black slayers" imagine Carl lewis at 11 lol and every other contact sport speedster the USA have had but instead you guys put the focus on the NFL NBA MLB
In rugby union (less played worldwide than football, played more internationally than the sports played by the US teams on this list that are all part of domestic competitions rather than international) there is only one gold standard - the All Blacks. With a ridiculously high win percentage over the history of the international game, any loss by the All Blacks is an upset. If the ABs played every international team, or every team that qualified for the world cup, in a manner similar to the 96 Bulls they would be shocked with a win % as low as the Bulls. The consistency with which a country as small as New Zealand turns out rugby players that stand head and shoulders above the rest of the world is astounding.
By far the most consistently best team at their sport in the world. Totally dominating Rugby Union.
Ridiculous that the All Blacks are rated number 5. The first three teams in this poll all played on an American national league level, whilst the All Blacks and Brasil play on an international level. International meaning that they play the best teams of the world in their sport. Opposed to just playing within their own countries, making their achievements greater. The All Blacks should be clearly rated number 1, as they have dominated an entire sport world wide, for not only a few seasons or a decade but an entire century. This poll is abit of a joke lol
2
1996 Chicago Bulls (Basketball)
Entering the season, the rivalry between the seemingly emerging dynasty, the Orlando Magic, and the Chicago Bull was supposed to be the NBA's answer to the Cowboys-49ers rivalry in the NFL. But the Bulls absolutely put the Magic to shame. it was so bad, that Shaquille threw a tantrum after getting swept out of the Eastern Conference Finals to the Bulls, and then leaving Orlando altogether. That was how good these Bulls were. They started off the season in historically dominant fashion, and were the first team to ever reach 70+ wins in NBA history, finishing with a 72-10 regular season mark. They blew past their Eastern Conference opponents, going 11-1 to reach the NBA Finals, and then took a decisive 3-0 series lead against the very talented 64-18 Seattle Supersonics, and ultimately won the NBA Finals with no doubt as to who the best team in the league was. The Bulls of the nineties were one of the best sports franchises in history period, and this was far and away the best and most ...more
Any team with Michael jordan is the greatest ever. 1996 chicago bulls team greatest pro team in sports history. 1982 North Carolina tarheels greatest college team of all time. 1992 Olympic dream team greatest team ever assembled! Experts on espn can back this comment up.
boston had great teams, same as lakers, but 96' bulls, jordan, pippen, rodman, kukoc is was something very special, extrodinary!
MICHAEL JORDAN IS MY FAVORITE ATHLETE EVER!
ANY TEAM WITH MICHAEL IS AWESOME AND DOMINANT.
THE BULLS WAS THE TEAM IN THE 90S, AND WON 6 CHAMPIONSHIPS BECAUSE OF JORDAN.
MICHAEL JORDAN IS AAWEESOME!
3
2007 New England Patriots (American Football)
This team absolutely man handled all of the NFL. They did things in modern day football that were designed to never happen. Don't let the Superbowl loss make you forget how they reduced every team and great teams to rubble week in and out. All while setting multiple records. Forget the '72 Dolphins they couldn't hold a candle to the '07 patriots. - lopedogg55
Greatest sports team in history to not win the title! Terrible luck just hit them... In my opinion they are the best team ever.
4
1998 New York Yankees (Baseball)
The 1927 are the greatest ever in sports, let me just say that. This team deserves to be ahead of the 2007. The Yankees won 114 in the regular season then went 11-2 in the playoffs. The Patriots absolutely dominated the regualar season, but you're only dominant when you don't bow to anyone, New England was the only the second best that year.
This 1998 Yank team was the best of the best in sport history.
Dude the '98 Yankees went (including the playoffs) 125-50! The only team that should be ahead of that is the '72 dolphins, and get the '07 pats outta there! They CHOKED in SBXLII - andrewXmetallica92
5
2002 Brazil National Team (Soccer)
The best foot ball team I have seen in the decade
Ronaldo, Rivaldo, Roberto Carlos...?
Pure art of football
Great team back then with Ronaldo, rivaldo, reberto carlos, marcos, cafe, ze reberto and juniohn and know with new special talentss in marcelo and KAKA
6
2007-2009 Melbourne Storm (Rugby League)
I don't care how much they cheated they were still dominant - CrowdedChisel
Still dominant in 2017 with them winning the grand final
They have been the most dominant NRL team since 2006
7
1995 Nebraska Cornhuskers (American Football)
Greatest college football team ever, with the 1971 Husker team close behind. Totally dominate in every phase of the game and never had a team challenge them. Destroyed #2 Florida in the Fiesta bowl 62-24. I am a huge college football fan, and doubt that there will never be another team like the 1995 Huskers. The backups in "95" may have been ranked in the top 5, they were that good!
We also didn't get busted for paying our players. MIami should automatically be taken off this list
This should probably be #2 to the 1927 Yankees. Definitely the most dominant college team of all time. Only Miami homers don't agree with this. Everyone with a brain knows that just like Jordan and pelé, the only real debate is who is #2. It is very unlikely we will see a team that dominant in college football ever again. That team was Tom Osborne's gift to the world and true football fans are endebted to him for it.
8
1970s and 1980s West Indian Cricket Team
If you extend this to the mid-90's, West Indies cricket did not lose a test series in 15 YEARS. 29 test match series of which they never lost.
With players like Richards, Loyd, Garner, Marshall, Ambrose... They terrorized and demolished all oppositions home and away
Ten years at the top of the ICC Test rankings. This team, collected from a group of tiny islands, had the entire world in a chokehold. Graham Gooch probably didn't expect the decade long tear these guys go on after he threatened to "make them grovel".
9
2001 Miami Hurricanes (American Football)
I don't know how they ain't first but they should be best team ever almost all of these guys went pro
Best college team ever.
The best collection of colllege football atheletes ever
95 skers would rekt 01 hurricanes any day any year bring it. you got nothing mate.
10
1972 Miami Dolphins (American Football)
u gotta b kidding me man if that was the year of the new england patriots they would have won theier 4th bowl but they didnt lets go miami - billy556
They were undefeated, but many of them were close.
2016-17 Panthers will go 19-0
The Newcomers
?
2006-17 Queensland Maroons (Rugby League)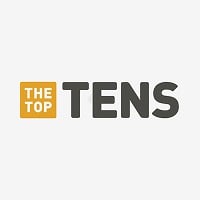 The Contenders
11
1959 Boston Celtics (Basketball)
I think the celtics are the best team in all of sports they won 11 titles in 13 years and 8 in a row
Yep
12
2008-2009 FC Barcelona (Soccer)
Still dominating at present.
They domainted every thing from the liga to the champions league with their beautiful tiki taka under the great pep guardiola and continued to dominate till 2012
14 from 19 competiions wins
The best football team (soccer) of all time
13
2001-2003 Brisbane Lions (AFL)
Three should've been 4 premierships in a row in a league where even getting a chance to play for one is EXTREMELY difficult - AFL
Most Dominant team for 3 years straight YEWW
14
2008 Detroit Red Wings (Ice Hockey)
Datsyuk was the only one mentioned on this team...Patrick Roy never played for Detroit
PAVEL DATSYUK STEVE YSERMAN GORDIE HOWE AND PATRICK ROY
15
1968 UCLA Bruins (Basketball)
Easily the best college team of all time, with easily the best college player of all-time, Lew Alcindor [Kareem Abdul-Jabbar], whose UCLA teams lost only 2 games in 4 years.
Also the best college basketball coach of all time, John Wooden, who won 10 NCAA national championships in 12 years.
16
1985 Chicago Bears (American Football)
The defense changed the way NFL offenses approached the game. The 46 defense spelled doom for the traditional pro-set offense the NFL commonly ran in the 80s. The Dolphins relied on Dan Marino's super-quick release and a one-game early version of the spread offense to hand the Bears their one defeat that year (also being without starting QB Jim McMahon was a big factor). When it comes to the word "dominating" though, the '85 Bears simply demolished and demoralized teams. Starting quarterbacks would be routinely knocked out of games, and over the years, that approach to defense was gradually legislated out of the game by league, both to promote player safety and to further encourage the passing game.

It was a perfect storm of volatile personalities and talent across the board who, for one season (and many thought it should have been three or four), left not only an indelible impression on the sports world but drew in the mainstream public like few sports teams ever had, before ...more
Walter Payton on offense, Mike Singletary on defense and Mike Ditka leading the pack
You lose 1 game all year (15-1), allow only 10 points in the playoffs ( 10 in the Superbowl) in a 46-10 blowout...Am I missing something here?
DELETE THAT FIRST ONE PLEASE - chickennoodledoop
17
1979 USSR National Team (Ice Hockey)
Until they lost to the USA, they hadn't lost in nearly 50 games, winning 4 olympic titles
This should be a lot higher
18 2000 Real Madrid (Soccer)
19
2001 Seattle Mariners (Baseball)
116 wins... we may never see that again.
They won every head to head series. folded in the playoffs but the regular season was ridiculous
20
2007 Geelong Cats (AFL)
Gary Ablett jnr = Best player, Chapman= Champion, Bartel= Champion, Selwood= Champion at just 20 yrs old & Future Captain, Max Rooke: Great player & tough as guts, Scarlett: Champion, Enright: Great Defender, Harley: Brilliant Captain, Ottens: Perfect ruckman, Mackie: Worst player in team and still a good as player, and many more, THIS IS THE MOST DOMINANT TEAM EVER!
21
1992 USA National Team (Basketball)
How is this team 21? They are literally the most dominant team ever assembled. They went 14-0, no team coming closer than 32 points.
The 1992 United States men's Olympic basketball team, nicknamed the "Dream Team", was the first American Olympic team to feature active professional players from the National Basketball Association (NBA). The team has been described by American journalists as the greatest sports team ever assembled. The Naismith Memorial Basketball Hall of Fame called the team "the greatest collection of basketball talent on the planet". At the 1992 Summer Olympics held in Barcelona, the team defeated its eight opponents by an average of 44 points en route to the gold medal against Croatia. Chuck Daly served as coach, assisted by Lenny Wilkens, P. J. Carlesimo, and Mike Krzyzewski.
The team scored more than 100 points in all games (the first one in Olympics history).
Daly said : "It was like Elvis and the Beatles put together".
The starting five: Earving Magic Johnson, Michael Jordan, Charles Barkley, Karl Malone, Patrick Ewing.
Top scorer of the team was Charles Barkley.
22
1996 Kentucky Wildcats (Basketball)
They won the championship. Nine players went to the NBA. The "second" team reached the finals the next two years, winning again in 1998.
23
1983-1988 Edmonton Oilers (Ice Hockey)
Wayne Gretzky, Mark Messier, Paul Coffee, Jari Kurri, Grant Fuhr... this team was STACKED! -
Should be #1
24
2003-2004 Arsenal FC (Soccer)
invincible
25 1995-1997 Cleveland Indians (Baseball)
26 2011-2013 Red Bull Racing (Formula 1)
27
2014 New Zealand All Blacks (Rugby Union)
Undefeated in 2014. Over 85% win rate and one of the oldest teams in sport (1884)
They were awesome
28 2011 Philadelphia Phillies (Baseball)
29
1980-1995 West Indies Cricket Team
The epitome of world dominance.
30
2006-2011 Queensland State of Origin Team (Rugby League)
Read these names: Darren Lockyer, Billy Slater, Cameron Smith, Johnathan Thurston, Cooper Cronk, Greg Inglis, Sam Thaiday, Darius Boyd, Matt Scott, Dave Taylor, Justin Hodges - CHAMPIONS!
31
1975-1976 Cincinnati Reds (Baseball)
No doubt should be in the top five best teams in all sports ever -multiple gold gloves, hall of fame hitters, power, speed, above avg pitching, and coaching. Could beat any MLB team any year in a seven game series!
32
1996-2016 Crusaders Super Rugby Franchise
Formed in 1996, last. 1997 6th. Next 20 years, 17 times in the semi finals including a record 8 titles. It's all about consistency for over 2 decades.
33
1928-1956 Indian National Hockey Team
The most dominant and the best hockey team of the era. Won the Olympic gold medal a record 6 consecutive times.
The best hockey team of all time
34 1991-Present US Women's National Soccer Team
35
1956-1966 Saint George Dragons (Rugby League)
Won 11 consecutive premierships. Name me one other team in the history of all sports that can say that they have done that?
Name one other sporting team that has won 11 consecutive premierships. That's right, I didn't think so...
11 consecutive titles can't be argued with! - graham.clayton.906
36 2009 North Carolina Tar Heels (Basketball)
37
1973 Tainan City (Little League)
This team won't get the votes, but what they did puts these other records to shame...

Taiwan Little League Baseball was a juggernaut in the 1970's, winning an astonishing 10 championships between 1969 to 1981. Their best team was 1973 Tainan City.

This team threw no-hitters in ALL of their tournament games, AND outscored their opponents 57-0.

Okay now what were you saying...?
38 2011 FC Barcelona (Soccer)
39 2013 Florida State (Football)
40
2000 Brazil Men's Volleyball
Won everything through an entire decade
41 2006-2010 Jimmie Johnson (NASCAR)
42
2005 Chicago White Sox (Baseball)
never a doubt since opening day that they were gonna go all the way!
43
1982-1986 Western Province Rugby Team
Won the currie cup a record 5 times in a row, from 1982 - 1986. This has never been done by any other team in a competition that has been running for over a 100 years
44 2011 Boston Bruins (Hockey)
45
1976 Indiana University (Basketball)
Last undefeated team...ALL 5 starters went pro including back to back number one selection
46 2012-2013 Seattle Seahawks
47 2019 LSU (Football)
48 2004 Boston Red Sox (Baseball)
49
2015-16 Golden State Warriors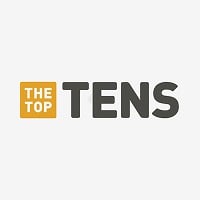 BAdd New Item