Most Evil Disney Villains
anthonybecerra831
The Contenders: Page 2
21
Lots-o'-Huggin' Bear
This is a truly tragic villain we have here.
A truly nasty piece of work
Oh god
22
Bellwether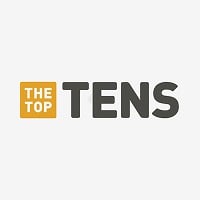 I mean seriously I did NOT expect that wow! So so startling they should have made a more you know like a hyena or jaguar or something but certainly not a sheep.
The Hidden Main Antagonist In Zootopia And She Is The Sheep
Quit Acting Cute you sheep and shut up - VideoGamefan5
You are a sinister sheep! So evil! You act cute one more time, I cut you head off! 😡
V 3 Comments
23
Stromboli
Stromboli is pretty awesome but he fails when compared to the other villains in pinnoceo and he never really does anything that evil ( except threaten pinnoceo and be greddy ) he's also more funny then scary although he can be both
24
Governor Ratcliffe
Most evil. He is a racist
He always is greedy. He loves gold. I like him too.
25
Percival C. McLeach
McLeach deserves to be among the tops, because he is dark, cruel, sinister and sadistic. He first of all made the rangers believe that Cody had been eating, after that he threatened Cody with some knives and even throwing some knives above Cody's head. And the most evil part was that he was really going to feed Cody alive to some dangerous Saltwater Crocodiles, and he would have succeeded if Bernard never had interfered. That makes McLeach one of the 9 darkest and most evil Disney Villains ever, while the others are Frollo, Sykes, Judge Doom, Scar, Maleficent, The Horned King, The Coachman and Chernabog.
This guy more than well deserves a spot on this list, because he's a greedy poacher who LOVES killing and will do whatever he has to in order to get filthy rich. By the end of the movie he even attempted to feed Cody to the Crocodiles. And he has his own twisted way of singing "Home on the Range". He's cold and sadistic and loves it. He definitely makes a good villain.
Percival C. McLeach is far more evil than most of the other Disney Villains. He should be at number 1. He tried to feed Cody who was a little boy alive to some Saltwater Crocodiles, that is completly sadistic.
Tries to feed a little boy to a bunch of Australian saltwater crocodiles. Activity poaches because he enjoys killing and skinning wildlife. Animal cruelty that exceeds cruella, and willing to sadistically murder people to do it, even if they are kids. So why was he so low on this list initially? - SinisterHoodedFigure
V 2 Comments
26
Davy Jones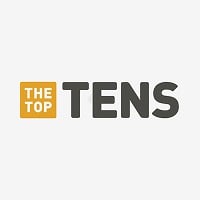 Davy Jones is a fictional villain character in the Pirates of the Caribbean feature film series, who first appears in the second film, Dead Man's Chest and returns in the series' third installment, At World's End.
Everyone who thinks Davy Jones is evil pay attention, yes he did all that stuff but it's because of what happened in the past, Calypso did him wrong and Jack Sparrow didn't keep a promise, I see a comment that says "The reason why he was evil because he stabbed William Turner," But note this, Davy Jones knew that William Turner was help Jack, right? And so that's what's making him turning cruel, because of Jack Sparrow and Claypso
The reason why he was evil because he stabbed William Turner but Turner would kill Jones by stabbing his heart.
He should be a lot higher on this list
27
Lyle Tiberius Rourke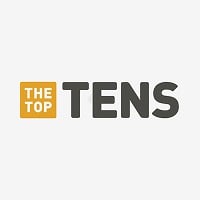 He's not bad he's cool
28
Bill Sykes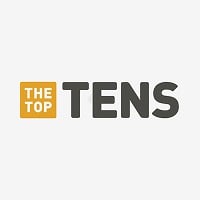 Who? That's right, Sykes. For those of you who don't even know who the heck this guy is, I'll give you a quick catchup.
He not only threatened and blackmailed a hobo (and his dogs), forcing him to do whatever he wanted, such as steal and kidnap, but he also did some of the dirty work himself. True, he never killed anyone, not in the film anyway, but he kidnapped a small girl and held her for ransom. Also, he has always creeped me out.
He's one of the more forgotten ones, but he's actually really good. Unlike many Disney villains he's a modern one. And he gives a good representation of the underground world. Loan Sharks (Him being one), the Mob, etc. Seedy people who you don't want to get involved with or cross. Unless you wanna wear concrete shoes at the bottom of a river.
I like when he and his dogs explode in the subway
Very evil and very underrated. He needs more recognition.
V 1 Comment
29 Amos Slade
30
Turbo
Turbo was once a popular video game character until he got jealous when a new racing game came out. He screwed up racing games and when "Sugar Rush" came out, (SPOILER ALERT! ) he disguises himself as "King Candy", planning to screw that game up as well.
Turbo basically disguises himself as a Disney sidekick, which is something that Disney has never really done before.
Not to mention that he ends up manipulating his world so he can get what he wants. He basically ends up messing with everybody's memories and uses that to take over. Turbo is terrifying!
He is more evil than what I expected at least make him higher than Gaston. Come on. - Anonymousxcxc
At first I thought that they meant Turbo the snail haha! But then I realized it was...
"Turbo, the greatest villain ever"
- Turbo( Wreck it Ralph)-
V 6 Comments
31 Charles F. Muntz
32
Hopper
Hopper seriously should be before Jafar because he atually does his dark deeds like Scar. Almost all of the other Disney villains fail to do so. All they are to me is a bunch of winy losers. But Hopper! My god does he terrify me! Good job hopper! :-)
Hopper's pretty evil too but I still think Frollo's more evil than Hopper in my opinion.
33
King Candy
Why is he on this list twice?
One of the most dangerous and awesome villain I'v ever seen. By far the best in my opinion.
34
Zira
Come on! Zira is evil! She has lullaby for her young cub which is all about death!
She took revenge on Scar by attempting to kill Simba but that failed.
Ik that lullaby is very disturbing
But she's kinda interesting in the movie
35
Professor Ratigan
Ratigan has the most evil smile any Disney Villain could ever pronounce. He is voiced by the late Vincent Price. Vincent Price is the king of playing villains, infact he not only hardly ever plays a good guy, he has played the most evil roles of all actors in history. You've just got to see his eyes when he flies into a rage. They glow red and that's precisely why he murders people non-stop every time he can't get his own way. One of the most unbeatable villains in Disney history, tell you!
Ratigan hates it when you call him a rat. He warns anybody who dares to do so what could happen if you make him upset. Even Basil calls him a rat. And besides falling off the Big Ben is deadly enough to kill you is which what happened with Ratigan. He fell off the tower and died and there was no way he could have possibly survived the fall.
Evil and greedy rat! And also self-centred. His only intentions are murdering anyone who tries to stand up to him.
He starts out normal, kind of goofy. But then he starts going insane. Seriously, when I saw this film when I was 6, his sudden insanity creeped me out!
V 2 Comments
36
Ratigan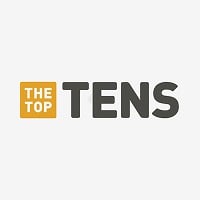 Why is Ratigan on here twice? He's already listed on number 29.
lol
37
Edgar Balthazar
Meh... Edgar Balthazar is the most weakest Disney villain.
38
Kaa
Top 10 Creepy Disney Characters

Number 2: Kaa from The Jungle Book
Want some candy
Kaa even tried to eat Mowgli.
Evil snake version of whinne the pooh
39
Monstro
You know how they say animals aren't evil, they're just trying to survive. Well in this case, that ain't true. Monstro was a giant whale that swallowed our protagonists, and he went legitimately insane when they were trying to escape. He already ate enough fish when he ate our main character, but our main character compared to all the fish Monstro ate was nothing. Monstro went nuts trying to eat the protagonists again. This whale scared many children who watched this movie. It's not hard to see why.
He's more violent than a bloodthirsty great white shark on steroids. That is not an exaggeration. You thought that shark from JAWS was vicious. He's a wimp compared to Monstro.
Monstro: So can you sing me a song pretty please?
Me: Okay Here I go
Me: Hey now your a Disney star get your fishies because all you do is eat, Hey now your a Rockstar if you eat to much fish you'll be obese!
Me: Wait you are obese
Monstro: Gr Micaela!
Me: ahhh run for your life
40
Captain Hook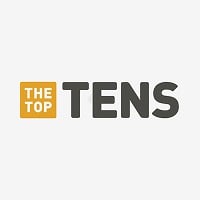 Captain James Hook is a fictional character, the antagonist of J. M. Barrie's play Peter Pan; or, the Boy Who Wouldn't Grow Up and its various adaptations, in which he is Peter Pan's archenemy.
Well, even if he sometimes is dorky and funny, I love how he manages to get control of his hook and how he has that sword fighting skills. Sure, he's not the most evil villain, but I love his personality and I think he is awesome
He is my favorite Disney villain after McLeach. He is somewhat of a coward, especially when the crocodile comes for him; he also has a habit of crying when Peter Pan gets the better of him. But that is why he's so funny and loveable. He's also very skilled with a sword. He always makes me laugh. I love him.
I love that he sometimes is coward, but I love those sword fighting skills. He's so funny and just gives me a good laugh.
When it comes down to Disney's greatest sword fighter and Disney villain ever, (not evil, just overall awesome) Captain Hook is where it's at, not maleficent.
V 3 Comments
PSearch List
Recommended Lists
Related Lists

Most Evil Disney Villains

Most Evil Naruto Villains

Most Evil Pixar Villains

Most Evil Harry Potter Villains
List Stats
2,000 votes
103 listings
7 years, 106 days old

Top Remixes (29)

1. Scar
2. Jafar
3. Judge Frollo
hotrocker

1. Judge Frollo
2. Scar
3. The Queen
coolactress198

1. Maleficent
2. The Queen
3. Scar
DrRyAn
View All 29
Posts
Error Reporting
See a factual error in these listings? Report it
here
.