Most Evil Disney Villains
anthonybecerra831
The Contenders: Page 2
21
Syndrome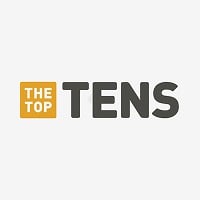 Syndrome (born as Buddy Pine) is the primary antagonist in The Incredibles. He wanted to be super like the others, even though he had no powers. He was Mr. Incredible's #1 fan, and dubbed himself "Incrediboy," but he was rejected by Mr. Incredible. Angered after being refused, he developed an evil plan ...read more.
He's kinda lame
Hair is bigger than his head. What more do you want?
This guy is so so evil. - Anonymousxcxc
He's a pathetic villain - 445956
V 3 Comments
22
Bill Sykes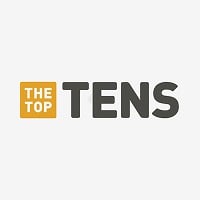 Who? That's right, Sykes. For those of you who don't even know who the heck this guy is, I'll give you a quick catchup.
He not only threatened and blackmailed a hobo (and his dogs), forcing him to do whatever he wanted, such as steal and kidnap, but he also did some of the dirty work himself. True, he never killed anyone, not in the film anyway, but he kidnapped a small girl and held her for ransom. Also, he has always creeped me out.
He's one of the more forgotten ones, but he's actually really good. Unlike many Disney villains he's a modern one. And he gives a good representation of the underground world. Loan Sharks (Him being one), the Mob, etc. Seedy people who you don't want to get involved with or cross. Unless you wanna wear concrete shoes at the bottom of a river.
I like when he and his dogs explode in the subway
Hey I know who he is dude (or lady... ) - IcyMuffin99
23
Lyle Tiberius Rourke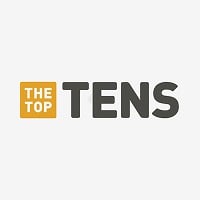 He's not bad he's cool
24
Stromboli
Stromboli is pretty awesome but he fails when compared to the other villains in pinnoceo and he never really does anything that evil ( except threaten pinnoceo and be greddy ) he's also more funny then scary although he can be both
25
Lots-o'-Huggin' Bear
This is a truly tragic villain we have here.
A truly nasty piece of work
Oh god
26
Davy Jones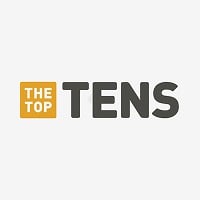 Davy Jones is a fictional villain character in the Pirates of the Caribbean feature film series, who first appears in the second film, Dead Man's Chest and returns in the series' third installment, At World's End.
Everyone who thinks Davy Jones is evil pay attention, yes he did all that stuff but it's because of what happened in the past, Calypso did him wrong and Jack Sparrow didn't keep a promise, I see a comment that says "The reason why he was evil because he stabbed William Turner," But note this, Davy Jones knew that William Turner was help Jack, right? And so that's what's making him turning cruel, because of Jack Sparrow and Claypso
The reason why he was evil because he stabbed William Turner but Turner would kill Jones by stabbing his heart.
He should be a lot higher on this list
27
Bellwether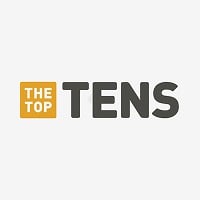 I mean seriously I did NOT expect that wow! So so startling they should have made a more you know like a hyena or jaguar or something but certainly not a sheep.
The Hidden Main Antagonist In Zootopia And She Is The Sheep
Quit Acting Cute you sheep and shut up - VideoGamefan5
You are a sinister sheep! So evil! You act cute one more time, I cut you head off! 😡
V 3 Comments
28
Turbo
Turbo was once a popular video game character until he got jealous when a new racing game came out. He screwed up racing games and when "Sugar Rush" came out, (SPOILER ALERT! ) he disguises himself as "King Candy", planning to screw that game up as well.
Turbo basically disguises himself as a Disney sidekick, which is something that Disney has never really done before.
Not to mention that he ends up manipulating his world so he can get what he wants. He basically ends up messing with everybody's memories and uses that to take over. Turbo is terrifying!
He is more evil than what I expected at least make him higher than Gaston. Come on. - Anonymousxcxc
At first I thought that they meant Turbo the snail haha! But then I realized it was...
"Turbo, the greatest villain ever"
- Turbo( Wreck it Ralph)-
V 6 Comments
29 Amos Slade
30
Hopper
Hopper seriously should be before Jafar because he atually does his dark deeds like Scar. Almost all of the other Disney villains fail to do so. All they are to me is a bunch of winy losers. But Hopper! My god does he terrify me! Good job hopper! :-)
Hopper's pretty evil too but I still think Frollo's more evil than Hopper in my opinion.
31
Zira
Come on! Zira is evil! She has lullaby for her young cub which is all about death!
She took revenge on Scar by attempting to kill Simba but that failed.
Ik that lullaby is very disturbing
But she's kinda interesting in the movie
32
Professor Ratigan
Ratigan has the most evil smile any Disney Villain could ever pronounce. He is voiced by the late Vincent Price. Vincent Price is the king of playing villains, infact he not only hardly ever plays a good guy, he has played the most evil roles of all actors in history. You've just got to see his eyes when he flies into a rage. They glow red and that's precisely why he murders people non-stop every time he can't get his own way. One of the most unbeatable villains in Disney history, tell you!
Ratigan hates it when you call him a rat. He warns anybody who dares to do so what could happen if you make him upset. Even Basil calls him a rat. And besides falling off the Big Ben is deadly enough to kill you is which what happened with Ratigan. He fell off the tower and died and there was no way he could have possibly survived the fall.
Evil and greedy rat! And also self-centred. His only intentions are murdering anyone who tries to stand up to him.
It's all in his villain song. 'Even meaner? You mean it? Worse than the widows and orphans you drowned? ' Excellent villain material!
V 2 Comments
33
Governor Ratcliffe
He always is greedy. He loves gold. I like him too.
Most evil. He is a racist
34
Ratigan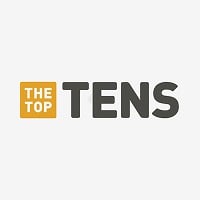 Why is Ratigan on here twice? He's already listed on number 29.
lol
36
King Candy
Why is he on this list twice?
One of the most dangerous and awesome villain I'v ever seen. By far the best in my opinion.
37 Charles F. Muntz
38
DOR-15
Actually top 35 can't believe how many votes she's getting it's weird - Belle9090
Actually not evil at all - Belle9090
Not that evil - Belle9090
Horrible poopy movies in the world - Belle9090
V 13 Comments
39
Kaa
Top 10 Creepy Disney Characters

Number 2: Kaa from The Jungle Book
V 3 Comments
40
Captain Hook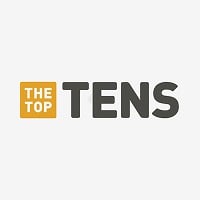 Captain James Hook is a fictional character, the antagonist of J. M. Barrie's play Peter Pan; or, the Boy Who Wouldn't Grow Up and its various adaptations, in which he is Peter Pan's archenemy.
Well, even if he sometimes is dorky and funny, I love how he manages to get control of his hook and how he has that sword fighting skills. Sure, he's not the most evil villain, but I love his personality and I think he is awesome
He is my favorite Disney villain after McLeach. He is somewhat of a coward, especially when the crocodile comes for him; he also has a habit of crying when Peter Pan gets the better of him. But that is why he's so funny and loveable. He's also very skilled with a sword. He always makes me laugh. I love him.
I love that he sometimes is coward, but I love those sword fighting skills. He's so funny and just gives me a good laugh.
When it comes down to Disney's greatest sword fighter and Disney villain ever, (not evil, just overall awesome) Captain Hook is where it's at, not maleficent.
V 3 Comments
PSearch List
Recommended Lists
Related Lists

Most Evil Disney Villains
Favourite Disney Villains

Most Evil Naruto Villains
Top Ten Funniest Disney Villains
List Stats
2,000 votes
102 listings
7 years, 34 days old

Top Remixes (29)

1. Maleficent
2. Jafar
3. Scar
GoblinRuler

1. Scar
2. Jafar
3. Judge Frollo
hotrocker

1. Judge Frollo
2. Scar
3. The Queen
coolactress198
View All 29
Posts
Error Reporting
See a factual error in these listings? Report it
here
.