The 10 Most Evil Villains In Video Games
Mr_Vorhias
The Contenders: Page 11
201
Alistair Smythe (The Amazing Spider-Man)
He wa pretty cool he tortured the hell out of spider man and found out his identity
202
The Great Mighty Poo (Conker's Bad Fur Day)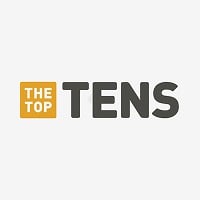 This guy is gross and funny he sings a catchy song and is a great end to a great game he beats Bowser by heaps.
203
Gary Oak (Pokemon)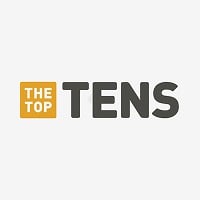 Gary oak appeared in the anime series in seasons 1-5 . He was ash's rival and childhood friend . Though they had a dispute once they fought over a rusty pokeball they wanted for luck, which broke after they fought over it . Gary was the grandson of professor oak . He had cheerleaders & his own car. ...read more.
He's horrible. Not only does he always tease you, laugh at you and taunt you, he picks the pokemon that will DESTROY you OVER and OVER again. He tells his sister not to give you a map, he tries to stop you when you're RIGHT IN THE MIDDLE of saving silph.co. Gary is the real deal, and should be at number 1. He shows NO remorse, does literally nothing to stop team rocket, doesn't help you in any way ever.
204
Gongora (Lost Odyssey)
Gongora is a maniac blinded by power and world domination. He repeatedly tricks the heroes and tortures their immortal souls. Gongora is the ultimate villain and is just as bad as Kefka and Sephiroph.
205
Clockwerk (Sly Cooper Series)
Why would I add Clockwerk to the list; he's underrated! Clockwerk himself, if you take a good long look at him, is already frightening enough as it is (especially in Sly 2, his appearance in that one was actually quite startling in the cutsenes.) and his intellect rivals that of the smartest human being in Comic Book History, Lex Luthor. Not only that, but, as Sly Cooper himself asked, "What kind of person stays alive for hundreds (thousands, he's lived over 4700 years, today! That's older than Jesus Christ himself! ) of years with the express intention of wiping out a rival's family line? " Not only is his determination startling and inhuman, but as said, his intellect is 20 times greater, if not more, than Lex Luthor. He was the only being to truly find the secrets to perfection and immortality! Sure, he's a mechanical owl, but that's the point! His appearance is what makes him so terrifying. His motives are unclear and his mental stability even more so, but in truth, he's ...more
V 1 Comment
206 Curtis Blackburn (Killer 7)
207 Dural (Virtua Fighter)
208 Eddie (Need for Speed: Underground)
209
Saren Arterius (Mass Effect)
The top spectre besides shepard himself serves sovereighn who is pure evil
210
Specter (Ape Escape)
He might not be the strongest by he's still awesome with his fire/lightning attacks
211 Walrider (Outlast)
212 Sorceress (Spyro: Year of the Dragon)
213 Gruntilda Winkybunion (Banjo-Kazooie)
214 Megatron (Transformers)
215 Thomas Magruder (Gun)
216
Steve Haines (Grand Theft Auto V)
"Sometimes you have to become the bad guys to bust the bad guys."

A quote every anti-hero must live by, and the trio knew exactly what they did in the end.
217 Mr. Sandman (Punch-out!!)
218 Charles Jericho (Driver Series)
219
Gary Smith (Bully)
"The head likes me. I tied him up, turned his dumb school into a battleground, got kids expelled, unfairly, put several others into therapy, and he still likes me! " - xandermartin98
220
The Didact (Halo 4)
Why hasen't anyone mentioned the didact yet?!
I mean he basically kills of on of the main charecter a in all the halo video games. His only goal is to compose all of humanity! How do you people forget him!?
PSearch List
Recommended Lists
Related Lists

Top Ten Most Evil Pokemon Villains from the Video Games

Top 10 Video Games with the Best Villains

Top Ten Female Villains In Video Games

Top 10 Video Game Mascots that are the Villains of Their Games
List StatsUpdated 30 May 2017
4,000 votes
312 listings
9 years, 26 days old

Top Remixes (42)

1. Vladimir Makarov (Call of Duty: Modern Warfare 2 & 3)
2. Rudolf Ulbricht von Sturmgeist (Medal of Honor: Frontline)
3. Nikita Dragovich (Call of Duty Black Ops)
Skinner

1. Bowser (Super Mario)
2. Mephiles the Dark (Sonic the Hedgehog 2006)
3. Metal Sonic (Sonic CD/Heroes)
Sonicisbest123

1. King Ghidorah - Godzilla Monster of Monsters Nes
2. The Joker (Batman: Arkham Asylum)
3. Bowser (Super Mario)
asantalo
View All 42
Posts
Error Reporting
See a factual error in these listings? Report it
here
.