The 10 Most Evil Villains In Video Games
Mr_Vorhias
The Contenders: Page 11
201
Birdo (Super Mario Bros.)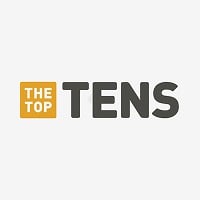 Birdo is a dinosaur that is well known for her (or his) confused Gender. It was originally stated that Birdo was a male who believed he was a female, but this was changed in later games. Birdo is commonly referred to as a girl, however, they are in a relationship with Yoshi. Birdo first appeared in ...read more.
Not the most evil, but someone who shoots eggs from her nose? Radical.
V 1 Comment
202 Malefor (The Legend of Spyro)
203 Satan / The Devil (Ghosts 'n' Goblins)
204 02 (Kirby 64: The Crystal Shards)
205 Red Falcon (Contra Franchise)
206
Kaos (Skylanders Series)
Are you kidding? Kaos is a lame villain. He is silly, annoying, and screams like a LITTLE GIRL! He wouldn't hurt a fly without a weapon of some sort. The worst thing about him? His voice. When I first looked at him, I thought he would have a voice which represented pure evil. Something like Slade's voice. But no. He has the same voice as Invader ZIM, which made him even more annoying. The Darkness is a much better villain than him.
207 Queen Myrrah (Gears of War 3)
208
Vanitas (Kingdom Hearts: Birth By Sleep)
His back story is the one most touching and painful. His history by far is the most interesting, and painful, I have heard as far as villains- not just in the KH series, but in any game I've played.

His natural impulse is to strike down whatever stands in his way. His goal is clearly defined in the game, and as much as he may be hated, the player can't help but feel sorry for him as he's forced to watch the one thing he was after slip away.

He's among the most developed villains in gaming history, as anyone can learn by looking deeply into it. Vanitas by far is worthy of the title 'most evil villain in video games'
209
Rodrigo Borgia (Assassins Creed 2)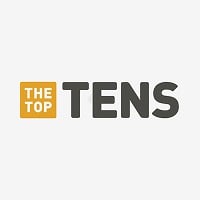 210
Donkey Kong (Super Mario)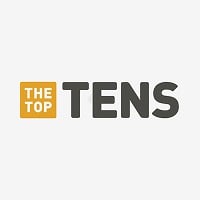 Donkey Kong is an arcade game released by Nintendo in 1981. It is an early example of the platform game genre, as the gameplay focuses on maneuvering the main character across a series of platforms while dodging and jumping over obstacles.
Before Bowser existed, there was a gorilla named Donkey Kong throwing barrels at Mario, and was his first enemy. That Donkey Kong, is now Cranky Kong, and the current Donkey Kong (aka Donkey Kong Jr) is now the protagonist in his own games, and is sometimes Mario's ally. However the original Donkey Kong is still considered as Mario's original antagonist.
Actually Cranky Kong
211
Psycho Mantis (Metal Gear Solid)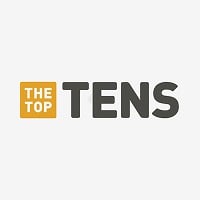 212 Xardas - Gothic
213
Wu 'Kenny' Lee (Grand Theft Auto: Chinatown Wars)
Veryy evil! Killing his brother and betraying his own nephew and didn't tell his nephew about it and also lied with him many times from beggining to the end of the game. He was very evil. Betraying triads and joining wonsu nodong but got killed by his own nephew, Huang, the main protagonist of the game, with the help of Wade Heston, A central character in the game and who gave most missions to the protagonist beside Wu Lee but the other evil Grand Theft Auto antagonists are Jerry Martinez from vice city stories, Jimmy Pegarino from Grand Theft Auto 4, Dimitri from Grand Theft Auto 4, Catalina from Grand Theft Auto 3 and Salvatore Leone from Grand Theft Auto 3 - abheet009
214
Cackletta (Mario & Luigi: Superstar Saga)
Let's see, launches terror attacks on Beanbean kingdom TWICE? check.
Possesses Bowser and steals a princess's voice to get a wishing star? check.
Cares for nobody but her own minion? Check. - Garythesnail
V 1 Comment
215
Alistair Smythe (The Amazing Spider-Man)
He wa pretty cool he tortured the hell out of spider man and found out his identity
216
The Great Mighty Poo (Conker's Bad Fur Day)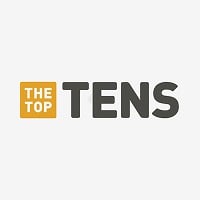 This guy is gross and funny he sings a catchy song and is a great end to a great game he beats Bowser by heaps.
217
Gary Oak (Pokemon)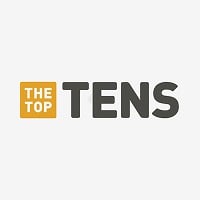 Gary oak appeared in the anime series in seasons 1-5 . He was ash's rival and childhood friend . Though they had a dispute once they fought over a rusty pokeball they wanted for luck, which broke after they fought over it . Gary was the grandson of professor oak . He had cheerleaders & his own car. ...read more.
He's horrible. Not only does he always tease you, laugh at you and taunt you, he picks the pokemon that will DESTROY you OVER and OVER again. He tells his sister not to give you a map, he tries to stop you when you're RIGHT IN THE MIDDLE of saving silph.co. Gary is the real deal, and should be at number 1. He shows NO remorse, does literally nothing to stop team rocket, doesn't help you in any way ever.
218
Gongora (Lost Odyssey)
Gongora is a maniac blinded by power and world domination. He repeatedly tricks the heroes and tortures their immortal souls. Gongora is the ultimate villain and is just as bad as Kefka and Sephiroph.
219
Clockwerk (Sly Cooper Series)
Why would I add Clockwerk to the list; he's underrated! Clockwerk himself, if you take a good long look at him, is already frightening enough as it is (especially in Sly 2, his appearance in that one was actually quite startling in the cutsenes.) and his intellect rivals that of the smartest human being in Comic Book History, Lex Luthor. Not only that, but, as Sly Cooper himself asked, "What kind of person stays alive for hundreds (thousands, he's lived over 4700 years, today! That's older than Jesus Christ himself! ) of years with the express intention of wiping out a rival's family line? " Not only is his determination startling and inhuman, but as said, his intellect is 20 times greater, if not more, than Lex Luthor. He was the only being to truly find the secrets to perfection and immortality! Sure, he's a mechanical owl, but that's the point! His appearance is what makes him so terrifying. His motives are unclear and his mental stability even more so, but in truth, he's ...more
V 1 Comment
220 Deus (Asura's Wrath)
PSearch List
Recommended Lists
Related Lists

Top Ten Most Evil Pokemon Villains from the Video Games

Top 10 Video Games with the Best Villains

Top Ten Female Villains In Video Games

Top 10 Video Game Mascots that are the Villains of Their Games
List Stats
4,000 votes
319 listings
9 years, 225 days old

Top Remixes (44)

1. The Joker (Batman: Arkham Asylum)
2. Vladimir Makarov (Call of Duty: Modern Warfare 2 & 3)
3. General Shepherd (Call of Duty: Modern Warfare 2)
Alpha101

1. The Joker (Batman: Arkham Asylum)
2. Alduin (The Elder Scrolls V: Skyrim)
3. Bowser (Super Mario)
imataco123

1. Bowser (Super Mario)
2. Mephiles the Dark (Sonic the Hedgehog 2006)
3. Metal Sonic (Sonic CD/Heroes)
Sonicisbest123
View All 44
Posts
Error Reporting
See a factual error in these listings? Report it
here
.