The 10 Most Evil Villains In Video Games
Mr_Vorhias
The Contenders: Page 2
21
Sovereign (Mass Effect)
No remorse for any life in the Galaxy. Brought about the destruction of Galactic Civilization every 50,000 years for countless millions of years. Uses deception and any resources without second thought to achieve its goals. It's so evil that it seeks nothing except the destruction of all life, period.
Pure evil, with dire intentions even beyond comprehension... - Savastano20
Pretty much every line Sovereign has says "I am evil", and everything he/she/it/whatever says the same. Sounds shallow, but somehow they pulled it off.
Shouldn't be sovereign should be reapers in general
V 6 Comments
22
The Enemy Paddle (Pong)
Cold.

Lifeless.

Unthinking.

Emotionless.

Inhuman.

And it only has one primary directive in mind: Your crushing defeat. - Mr_Vorhias
Yes, you will follow the ball, yes you will bounce it back, BUT THIS GAME'S BEEN GOING ON FOR YEARS! DIE, BATTERY, DIE ALREADY! - Oreanta
A heartless villain, who's only intention is to get the ball behind you. It shows no mercy. It will never stop until it wins. It doesn't care about you, it's a madman, and you can't mediate with it. Bouncing the ball past you is more than evil.
Quite possibly the most sick, cruel, twisted, sadistic, brutal, and evil villain in fictional and nonfictional history from the past present and future
V 7 Comments
23
Vaas Montenegro (Far Cry 3)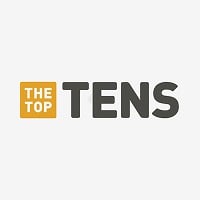 Did I ever tell you the definition of insanity?
Did I ever tell you the definition of insanity?
DO YOU WANT ME TO SLICE YOU LIKE I DID YOUR FRIEND, SHUT UP I AM THE ONE WITH THE DICK HERE
That should make it
Is that no. 1 villain..
V 4 Comments
24
Shao Kahn (Mortal Kombat)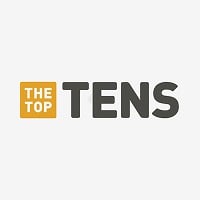 Shao Kahn is a boss, announcer, and recurring playable character from the Mortal Kombat fighting game series. Introduced in Mortal Kombat II in 1993, he is the primary antagonist of the video game series and extended franchise.
Shao Kahn is complete evil in a nutshell. He is brutal, experienced, deceiving, hard to stop, and has one intimidating look.

His brutality is well known and feared. As game play wise, he has powerful attacks from his sorcery, which makes him totally noob proof. In story wise, he is the devils parasite. As a conqueror, Shao Kahn's power is underestimated because the people of Earthrealm fall for stereotyping that he is limited by the rules of Mortal Kombat and he plans to stay like that. But no, Shao Kahn is intelligent from his back ups in case his plan fails. As winning tournaments is not his profession, invasion is. He is worthy of invasion, he conquered Edenia, a realm that everyone thinks was better than Earthrealm except Shao Kahn. He finds Earthrealm's ability to easily transport to other realms more valuable then what the luscious Edenia had to offer. His thousands of years of knowledge in combat makes him skilled, but the main reason why he is experienced is his ...more
Shao Kahn IS the villain of the MK series. He is unstoppable, ruthless, cunning, heartless, power hungry, bloodthirsty, and responsible for the most suffering in the series. Fun fact: He was literally unbeatable in MK2 so the game developers had to make him easier to defeat.
V 1 Comment
25
Akuma (Street Fighter)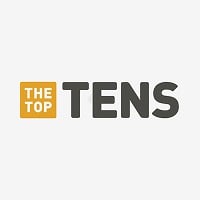 He can kill people with their own sins.
26
Metal Sonic (Sonic CD/Heroes)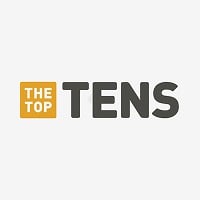 Metal Sonic was created to max out Sonic's power in every aspect possible, and it WORKED!

Metal not only can be faster than Sonic, but he also has electricity beams, brief invincibility, and the ability to take power from the Chaos Emeralds. If that isn't enough, Dr. Robotnik/Eggman made sure that Metal would be able to catch up with Sonic whenever Sonic got stronger.

Thus, he is able to copy the date of the badniks and use it against Sonic. And when he gains enough power, he turns into Metal Madness/Overlord, which has missiles, fire, and the ability to fly...

Whether he's on Eggman's side or not, whenever you cross his path, you'd better be pleading for mercy! - screebee
27 Professor Pester (Viva Pinata)
28
M. Bison (Street Fighter 2)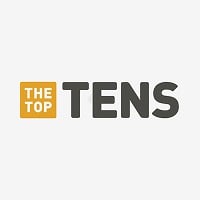 M. Bison, also known as Dictator, is a video game character created by Capcom. First introduced in Street Fighter II: The World Warrior, he is a recurring character and villain in the Street Fighter series of fighting games, acting as the primary antagonist of the series.
M. Bison is what most people think of when they think Street Fighter Villain. unlike Akuma, whom is hardly a villain (he sits in a neutral area bwteen good and evil, an anti-hero at best) M. Bison does what he does to further his own plans, which often involve subjugating the planet under a ruthless dictatorship. his own power, Psycho Power is pure negative energy, and only be used once you expel the 'goodness' from your soul. on top of that, he enslaves people, whom he uses for nefarious purposes. all of the characters in street fighter hate him, and to me that signifies a good villain. not the best by any means, but I think he deserves a higher ranking in this list.
30
Albert Wesker (Resident Evil)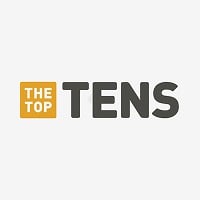 V 2 Comments
31
Liquid Snake (Metal Gear Solid)
Well this seems wrong. 22 for Liquid? The guy played you into activating REX in Metal Gear Solid. He tricked everyone into believing that he was Miller, he took over Ocelot and stole RAY and then he took over the Sons of the Patriots nanomachine systems. He deserves to be at least number 2 on this list
don't know how he was missed out, was a class act
Liquid is just a badass. It's a sin just not to have him in the top 10.
V 1 Comment
32
Creeper (Minecraft)
They don't care if they die, they just want to destroy everything you've ever made. They're most evil thing there is.
I love creepers! They're not villains! They're just lonely monsters who wants to hug! :'(
V 4 Comments
33
King Ghidorah - Godzilla Monster of Monsters Nes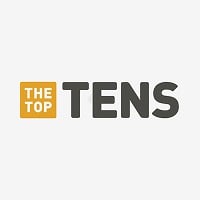 King Ghidorah is Godzilla's Greatest Enemy of all times since 1964's Ghidorah: The Three Headed Monster.
34
AM (I Have No Mouth, and I Must Scream)
This thing is EVIL. It destroyed humanity but kept five alive for more than a hundred years so he could torture them every day. - dark2025
35
Alduin (The Elder Scrolls V: Skyrim)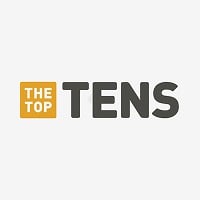 How dare you say that about Alduin?! He is VERY villainous! Ugh, some people.
He's definitely a bad villain. he takes so long to kill
The Thalmor are better villeins than Alduin is.
I think he is the worst villian of all time he will kill you in reality the eat your soul in sovengarde that double dead.he's the worst villain of all time he will literally eat the world he has a endless hunger to the piont where he will die to.
36
Tabuu (Super Smash Bros. Brawl)
Raghu is so evil and Apollo powerful he defeated everyone in supersmash bros at once in one move except for DD Luigi and nes it's only because of them 3 and Kirby that the rest weren't amibos (Kirby had a badge that unamiboed him. - MarvelcampomWWE
37 Ares (God of War)
38
Edward Richtofen (Call of Duty: Zombies)
Dr. Richtofen turned almost the entire world population into his undead slaves or puppets. He killed his partner Dr. Maxis. Edward Richtofen is pure evil at heart.
V 1 Comment
39
Jacqueline Natla (Tomb Raider)
great villain, determined and willing to go over her family gods or even the whole humanity solely to fulfil her will... love her anniversary version... so evil... - krycekuva
Well not the most evil I guess
but oh well; she is the only reoccurring adversary in the whole series
You just get even more sadistic and unlikeable each game don't you Natla? - megaboss
V 1 Comment
40
Diablo (Diablo I, Diablo II)
I feel like baal is more evil than diablo in the game. Plus diablo doesn't make that many appearances in the game.
PSearch List
Recommended Lists
Related Lists

Top Ten Most Evil Pokemon Villains from the Video Games

Top 10 Video Games with the Best Villains

Top Ten Female Villains In Video Games

Top 10 Video Game Mascots that are the Villains of Their Games
List Stats
4,000 votes
317 listings
9 years, 220 days old

Top Remixes (43)

1. The Joker (Batman: Arkham Asylum)
2. Vladimir Makarov (Call of Duty: Modern Warfare 2 & 3)
3. General Shepherd (Call of Duty: Modern Warfare 2)
Alpha101

1. The Joker (Batman: Arkham Asylum)
2. Alduin (The Elder Scrolls V: Skyrim)
3. Bowser (Super Mario)
imataco123

1. Vladimir Makarov (Call of Duty: Modern Warfare 2 & 3)
2. Rudolf Ulbricht von Sturmgeist (Medal of Honor: Frontline)
3. Nikita Dragovich (Call of Duty Black Ops)
Skinner
View All 43
Posts
Error Reporting
See a factual error in these listings? Report it
here
.