The 10 Most Evil Villains In Video Games
Mr_Vorhias
The Contenders: Page 8
141
Ghetsis Harmonia (Pokemon Black and White)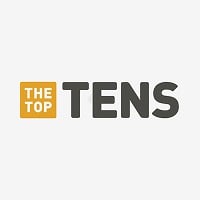 Ghetsis Harmonia, or simply Ghetsis, is the main antagonist in Pokemon Black and White and the direct sequels, as well as the adoptive father of N, Concordia, and Athea.
This guy, adopts an abandoned little boy. Doesn't seem too evil, more like kind. However, he raises him in the presence of abuse and solitude, and gives him this room with scary music. He forms a team for the purpose of becoming the most powerful tyrant ever, and makes them believe that they are liberators and are doing the right thing. Even worse, he begins recruiting people to help his team achieve his goal, doing things to people like stealing their partners and closest friends. After this 16-year-old kid destroys his team and tries to set things right, he attempts to pretty much kill them until he is defeated, as he brings his anger out on his innocent, pure-hearted son.

Oh, and he attempts to kill you
And everyone else
He tried to impale you, a 14-year old kid with icicle spears after you stopped his plans and previously planning the death of his son and attempting to kill another young boy. Hands dow, Ghetsis is almost as evil as Satan.
He tries to kill you. Torments a child and insults him and he wants to freeze the region. Only problem is he does this because he wants to rule the world.
This guy is the most heartless villain. Doesn't give a crap about his adopted son or daughters, tries to kill you, wants to freeze a region with help from a guy with intenet explorer hair.
V 2 Comments
142
Master Xehanort (Kingdom Hearts)
He almost destroyed the realm of light (and the plants in it) for the sake of curiosity how is the not evil
Spent years planning on starting a universal war and has back up plans for back up plans. He's a cruel puppet master that uses any methods to satisfy his curiously. His whole goal is to see what would happen if there was a keyblade war. He possessed Terra, banished Aqua to the world of darkness, and made Ventus an empty shell along with destroying countless World's.
143 Edgar Ross (Red Dead Redemption)
144
Airy (Bravely Default)
Hands down the most evil character in media as a whole.
How is she not number 1!? She has committed so many evil and unforgivable acts that it's downright sick!
When you're worse than Dr. Weil, Vladimir Makarov, and Porky Minch, that's saying a lot...
145
Carmen Sandiego (Carmen Sandiego)
She is the most wanted criminal ever and this year she attempted to change the history of terror do she would be a terrorist too. With a single shocking theft she could start World War I!
146 Tanya (Mortal Kombat)
147 Blaze (Mortal Kombat Armageddon)
148 Mike Tyson (Punch Out)
149
The Origami Killer (Heavy Rain)
He locks children in wells until they drown to death and forces their parents to do horrific things in order to save them. The test he sets up for the parents usually result in their deaths, and the children die with them. One of the most evil villains from anything ever.
V 1 Comment
150
Widowmaker (Overwatch)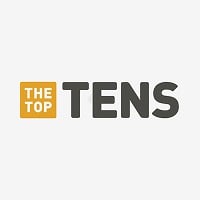 Widowmaker is a fictional, playable villain hero appearing in the 2016 video game Overwatch, developed and published by Blizzard Entertainment. Introduced in November 2014 at BlizzCon, Widowmaker made her debut in Overwatch, released in May 2016.
151
Victor Von Doom (Ultimate Alliance)
He was the hardest dude to beat, it took about 30 hours!
Dr. Doom was a badass dude on that game
152 Gene (Metal Gear Solid: Portable OPS)
153
Ghaleon (Lunar)
I hated his voice. But you know what, a hateable voice makes a hateable villain. He just had to play the corrupt magician card too. - NuMetalManiak
... A He's hateable to absolutely no end, and thus he's earned the title of "That villain that's seems real. " - MasterH
Who could forget that even laugh and those piercing glares from the FMV scenes...
154
Seto Kaiba (Yu-Gi-Oh!)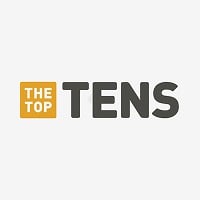 He's actually not too evil, since all he wants to do is win a competion, but since the murderous, I hate everything that lives Bakura isn't on here...
155
Orochimaru (Naruto)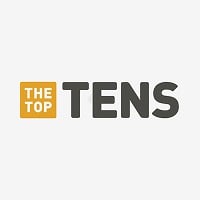 Orochimaru is a fictional character from the Naruto universe created by Masashi Kishimoto and developed into a media franchise, which consists of a series of manga, anime, soundtracks, OVAs, movies, video games, and other collectibles.
156
Chaos (Final Fantasy)
Garland in his final form! - NuMetalManiak
157 Curtis Blackburn (Killer 7)
158
Matt Engarde (Phoenix Wright: Justice for All)
I had never felt genuine hate towards a fictional character until this guy came along.
How do you do mr lawyer? I'm Matt Engarde.
This guy beats down devil for his lunch money! power and ability wise he is the weakest character in this whole list(he is a normal human after all) but about cruelty? now were talking! I don't know about ganondorf much. bowser is evil? does somebody with 7 adoptive children (which he cares deeply for them and give them weapons and castles and minnions) who is also a lover and steals princess peach for marrying him (so his 7 adoptive children and his biological son wont suffer a single dad anymore) could be considered evil? sephi killed aerith in less then a second? god he showed mercy to her! (and also sephiroth have a reasonable motivation) matt engarde killed his rival actor- stole maya - drove his manager to suicide - tricked phoenix wright - attempted to frame his other manager and tried to blackmail the assassin he hired (this last one is his biggest mistake) so who is evil huh? also good to note that he do it all for his satisfaction and have no remorse for human life.
159
Devin Weston (Grand Theft Auto 5)
I hated this guy so much! I wa just eating to kill him at the end of the game.
160
Dark Samus (Metroid Prime)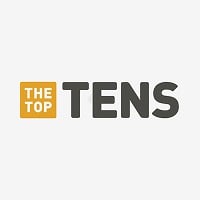 PSearch List
Recommended Lists
Related Lists

Top Ten Most Evil Pokemon Villains from the Video Games

Top 10 Video Games with the Best Villains

Top Ten Female Villains In Video Games

Top 10 Video Game Mascots that are the Villains of Their Games
List Stats
4,000 votes
321 listings
9 years, 264 days old

Top Remixes (44)

1. The Joker (Batman: Arkham Asylum)
2. Vladimir Makarov (Call of Duty: Modern Warfare 2 & 3)
3. General Shepherd (Call of Duty: Modern Warfare 2)
Alpha101

1. The Joker (Batman: Arkham Asylum)
2. Alduin (The Elder Scrolls V: Skyrim)
3. Bowser (Super Mario)
imataco123

1. Vladimir Makarov (Call of Duty: Modern Warfare 2 & 3)
2. Rudolf Ulbricht von Sturmgeist (Medal of Honor: Frontline)
3. Nikita Dragovich (Call of Duty Black Ops)
Skinner
View All 44
Posts
Error Reporting
See a factual error in these listings? Report it
here
.