The 10 Most Evil Villains In Video Games
Mr_Vorhias
The Contenders: Page 8
141 Edgar Ross (Red Dead Redemption)
142
The Origami Killer (Heavy Rain)
He locks children in wells until they drown to death and forces their parents to do horrific things in order to save them. The test he sets up for the parents usually result in their deaths, and the children die with them. One of the most evil villains from anything ever.
V 1 Comment
143
Airy (Bravely Default)
Hands down the most evil character in media as a whole.
How is she not number 1!? She has committed so many evil and unforgivable acts that it's downright sick!
When you're worse than Dr. Weil, Vladimir Makarov, and Porky Minch, that's saying a lot...
144
Widowmaker (Overwatch)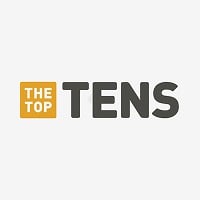 Widowmaker is a fictional, playable villain hero appearing in the 2016 video game Overwatch, developed and published by Blizzard Entertainment. Introduced in November 2014 at BlizzCon, Widowmaker made her debut in Overwatch, released in May 2016.
145
Victor Von Doom (Ultimate Alliance)
He was the hardest dude to beat, it took about 30 hours!
Dr. Doom was a badass dude on that game
146 Gene (Metal Gear Solid: Portable OPS)
147
Ghaleon (Lunar)
I hated his voice. But you know what, a hateable voice makes a hateable villain. He just had to play the corrupt magician card too. - NuMetalManiak
... A He's hateable to absolutely no end, and thus he's earned the title of "That villain that's seems real. " - MasterH
Who could forget that even laugh and those piercing glares from the FMV scenes...
148
Seto Kaiba (Yu-Gi-Oh!)
He's actually not too evil, since all he wants to do is win a competion, but since the murderous, I hate everything that lives Bakura isn't on here...
149
Orochimaru (Naruto)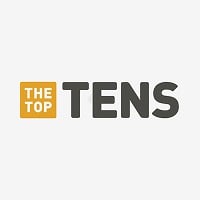 Orochimaru is a fictional character from the Naruto universe created by Masashi Kishimoto and developed into a media franchise, which consists of a series of manga, anime, soundtracks, OVAs, movies, video games, and other collectibles.
150
Chaos (Final Fantasy)
Garland in his final form! - NuMetalManiak
151 Curtis Blackburn (Killer 7)
152
Matt Engarde (Phoenix Wright: Justice for All)
I had never felt genuine hate towards a fictional character until this guy came along.
How do you do mr lawyer? I'm Matt Engarde.
V 1 Comment
153
Zanza (Xenoblade Chronicles)
Pure and utter evil. The only reason he's not at the top spot is because this list is determined by votes. Play xenoblade and you'll see.
V 2 Comments
154
Dark Samus (Metroid Prime)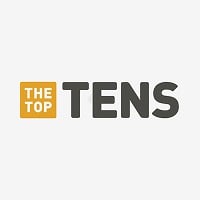 155 Mortimer McMire (Commander Keen)
156 Greevil (Pokemon XD: Gale of Darkness)
157 Dr. Nefarious (Ratchet & Clank)
158 Dark Gaia (Sonic Unleashed)
159 Sigma (Mega Man X)
160
Otto (Berzerk)
Probably the only gaming villain to kill people in real life; and watches them die with a smile. I'd say that's pretty evil to me.
PSearch List
Recommended Lists
Related Lists

Top Ten Most Evil Pokemon Villains from the Video Games

Top 10 Video Games with the Best Villains

Top Ten Female Villains In Video Games

Top 10 Video Game Mascots that are the Villains of Their Games
List StatsUpdated 26 Jul 2017
4,000 votes
314 listings
9 years, 83 days old

Top Remixes (42)

1. The Joker (Batman: Arkham Asylum)
2. Vladimir Makarov (Call of Duty: Modern Warfare 2 & 3)
3. General Shepherd (Call of Duty: Modern Warfare 2)
Alpha101

1. The Joker (Batman: Arkham Asylum)
2. Alduin (The Elder Scrolls V: Skyrim)
3. Bowser (Super Mario)
imataco123

1. Vladimir Makarov (Call of Duty: Modern Warfare 2 & 3)
2. Rudolf Ulbricht von Sturmgeist (Medal of Honor: Frontline)
3. Nikita Dragovich (Call of Duty Black Ops)
Skinner
View All 42
Posts
Error Reporting
See a factual error in these listings? Report it
here
.