Most Famous Boy Bands
zKyuda Vote for which boy band you think is the most famous
The Top Ten
1
One Direction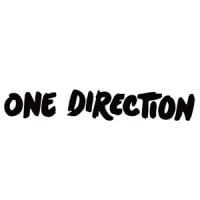 One Direction (commonly abbreviated as 1D) were a British-Irish pop boy band based in London, composed of Niall Horan, Liam Payne, Harry Styles, Louis Tomlinson, and previously, Zayn Malik until his departure from the band on 25 March 2015. The group signed with Simon Cowell's record label Syco Records ...read more.
One Direction are definitely the most famous boy band in the world! They have done so much already in such short time since October 2010 when they first performed together on The X Factor judges houses, since then they have released two albums which have been undeniably successful all over the world, they have finished a tour which launched there first album 'Up All Night' and are now halfway through their tour 'Take Me Home' named after their second time, each tour the venues and setlist have got bigger and better and have grown with them, and now they have sold out a 2014 arena tour, performing in some of the biggest venues in the world! But One Direction are still so down to earth, kind and funny, just like they were when we first saw them together on the stairs in their video diaries, One Direction are a massive inspiration and are definitely the most famous boy band in the world!
One direction is absolutly breathless. There songs are just mesmerizing, and have no words to describe them. I direction have chaned my life. I was not in music stuff, but as I heard 1D's songs, I went and searched more and more, watched videos, read their tweets, it was getting crazy. I m a 100% dedicated directioner. I don't cry or faint for them, but I just wonder how they r so good-looking with excellent voices, best personalities, and top of all they r down to earth. I just love em madly. They r deserved to be the number 1 band and celebrities in world. They r like a godgift to us. Its brilliant. All the members of 1D r special in their own ways. But I m an indian directioner, and I think that they should seriously come to india. There r millions of fans here too. But you don't ever come to india, nor are your albums or movies available here. Just think that if with only internet we r your so big fans, wt will happen if you will come here. Please do a show in india. Thousands of ...more
One Direction Kills me every time by their sexy voice and their faces. Somehow, They became my inspirations and teachers in life. They deserve to be the Most Famous Boyband! Harry is such a cupcake. Louis is such a kiddo even though, He's the oldest in the band. Liam is really a good guy and has a very big heart. Niall is such a cutie, He always say "Yes" whenever a fan asked him to marry him. Zayn the Bradford's Badboi, Even though he's called in that way, He's not like other Badboys. He respects Girls too much. From stairs to stadiums! I really love these lads so much! They're my everything! I'm totally addicted to them as well as other Directioners. Their family are very nice. Sarooha, Zayn's cousin, We talk to each other via Facebook, As well as Waliyha and Doniya. Daisy Tomlinson and Lottie.
They are so so amazing. Harry Styles got the beautiful hair curls, cute dimples, that beautiful face, and that awesome talent at singing which makes him irresistible. Louis Tomlinson got the beautiful hair, the awesome heavenly golden high voice that is so adorable, those eyes that we cannot resist, and that awesome funny humor he has which makes him the most funniest member in the band. Zayn Malik got the eye-catching six pack, that awesome voice. his deep black stylish hair which makes him so overwhelmingly attractive. Liam Payne got the beautiful hair, that awesome smile, that great deep voice that makes him talented at singing. Niall Horan got the beautiful blonde hair, those gorgeous blue eyes, and those hot abs. I'm happy Simone put these 5 boys in a musical group. And I am so happy Harry made up the band name called One Direction. These boys makes the world happy. Their songs are so catchy that tells what's in a special girl. Any girl who listens to their songs makes them feel ...more
2
5SOS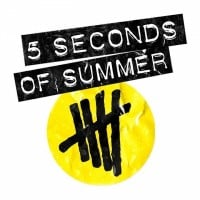 5 Seconds of Summer are an Australian pop-rock band from Sydney, Australia, that formed in 2011. The group were originally YouTube celebrities, posting videos of themselves covering songs from various artists during 2011 and early 2012. They rose to international fame while touring with One Direction ...read more.
They are four of the most beautiful, amazing, and talented boys ever. Their music is amazing and their voices and faces are just unf. You can really relate to their lyrics, which they all write together, no hired writers or anything fancy like that. They are gorgeous, and extremely talented, I think at the very least. These four boys are literally the light of my entire life, I could never live without them I love them so much.
The are very hot
5sos is very important to me. I was going through an extremely rough time and these guys basically saved my life. Everyone says that they are just a stupid boy band, but what they don't understand is that they couldn't be more wrong. These boys made me smile when I was sad, made me laugh when I cried, picked me up when I was down, and made me happy when I was depressed, which was often. These boys have made a gigantic difference in my life, they saved me. I love them so much! I have no idea where I would be without Luke Robert Hemmings, Calum Thomas Hood, Ashton Fletcher Irwin, and Michael Gordon Clifford. If I could say one thing to them right now it would be thank you, thank you for being there, thank you for making me smile, thank you for making me feel worth it, and thank you for saving my life.
They're fine enough, the songs can have bad lyrics (chorus of "She looks so Perfect", "She's kinda hot", etc. But why are they here twice? Technically speaking, they've only had 1 top 10 hit, and 1 top 20 hit, and have had 4 songs make a year end list, and they made it there pretty low. Their biggest hit is "Youngblood", which I actually really enjoyed. But still, they're above Boyz II Men, who have 3 songs on the billboard ALL TIME LIST, and at the same time having a song with the most weeks at #1!
3
Big Time Rush
Big time rush is the realist band ever. They always be themselves and they are such caring people. They help kids in need and they help the earth and encourage kids to be healthy and get active. Their songs are extremely different from any other band because they don't just talk about love love and more love, they talk about other things too for example their songs, "famous, big time rush, cover girl, elevate, and my favorite halfway there. Btr works so much harder than other bands in my mind. They record songs, go on tours, do interviews, work on their show, make music videos, help kids in need, help the earth and they don't try to compete with the other bands. They aren't the type of band who would say oh were the best you can't beat us were on top. Their not cocky and disrespectful to other bands like mindless behavior that's why there in 10th place on here. Btr rocks they made it third album congrats you guys rock! I'm a total rusher!
Big Time Rush is the most hardworking band I know. They are working ALL THE TIME nonstop. They are so caring and loyal to us. They put other people before themselves. These boys have hearts of gold and I can't thank them enough for helping me get over my insecurity. When I met them I was covering up my smile because that's my biggest insecurity. You know what they did? They told me "why are you covering up your smile? " And I couldn't respond because I was so scared. I had tears running down my face too. They hugged me and told me to keep smiling and to never cover up my smile because it was "beautiful" They told me I was beautiful. They made me feel beautiful... Special. I cry everyday thinking about how sweet they were to me. Thanks to those 4 boys I am more confident in myself than I ever have been. They deserve every fan they have. I can't think of any other band that's so special. I love them SO much! They don't do this for media. They don't do this to get attention. They do it ...more
Big Time Rush is the best boy band ever. They have great songs. They could beat one direction. Today in the morning I was talking to James Maslow he is a really nice and sweet guy. They do everything that is possible so they could talk with their fans. They are really nice guys they have a lot of fans mostly are in Mexico that is my opinion. But Big Time Rush is the best boy band ever they can be really awesome. But what they deserve is to be the #1 one band. And talking to one of the members of Big Time Rush (James Maslow) just made my day. It was everything that I wanted to talk to someone of the members of BTR is just made by day what am I sating my day my life! 1
Big Time Rush is beautiful. They work so hard and receive so little recognition for it... It breaks my heart. They spend more time working than they spend vacationing, have probably seen more of one another than their families in the last four years to be honest, yet BTR is constantly looked over because of their association with Nickelodeon. I'm not saying that other bands like One Direction or Mindless behavior are undeserving because I'm sure that they work pretty damn hard as well. But four years of hard work and millions of fans, and these boys have very little to show for it! Their music doesn't just appeal to the ears, but to their fans' hearts. They write their songs not with popularity in mind, but their fans. INVISIBLE is a prime example of this, written because of a tweet Carlos received saying that a fan felt like they would never notice her. Carlos, James, Kendall, and Logan are all adorable and sweet boys, I just wish that they weren't disregarded so easily.
4
Take That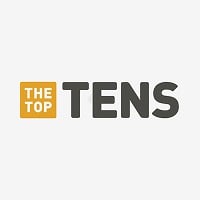 Take That are an English pop group from Manchester, formed in 1989. The group currently consists of Gary Barlow, Howard Donald, and Mark Owen.
Take That are made up of five people; Gary Barlow, Mark Owen, Jason Orange, Howard Donald, and Robbie Williams. These five men have created some of the most beautiful and well known music throughout the whole of the UK from the ages of 16 and above. They have been branded by the press as "The biggest boyband since the Beatles" which I agree to be 100% true.

They are dedicated to their work and to keep their fanbase, their loyal Thatters, happy which is a beautiful thing. Sure, they had a ten year break, but even during that time their music was not forgotten, and they certainly were not forgotten by Thatters.

Me personally, I am 15 years old, so I was not around when Take That were first at the top of their game. I got to know Take That some time after they rejoined. Ever since I first got to listen to their music, have it fill my ears, their lyrics, melodies, harmonies and meaning, I fell in love for the first time, and this is the type of love that never ...more
If someone was to ask me about take that and why I'd like them, this is what they will get:
Well TAKE THAT aren't just a boyband, they are like a religion! You just cannot live without them. They are just perfect! They haven't just got the voice ( which is brilliant by the way) they've got the looks, personality, smile and a heart! Gary is just an inspiration to everyone I think. The things he has gone through with the loss of his dad and his little darling daughter poppy is the past 4 years is awful anyway I won't go into to much detail about that. He's climbed killmanjaro, he written a hit single at 15 and didn't know, he became so successful over the years, he even did a diamond jubilee celebration for the queen! That was 'absolutely fantastic'. Now he is a Sir, Sir Gary Barlow. He is just the definition of perfection. Now lets not forget about the other 4. Mark, Mark Anthony Patrick Owen, my god is he good looking. He is so cheeky, he's like a little 5 year old when they see ...more - Holliehall
They have stood the test of time despite entering the music business at a time when the industry was becoming more crowded with a variety of artists from different countries. With all the new technology during their lasting era, it has given them much to overcome, such as rivals from America. They have overcome it all however and Gary even works as a judge on the talent show that formed and created One Direction as you know it while Howard is on Got To Dance. Whether or not you like the artists and dancers they've helped and produced, it shows that they are still the elite and have been behind many of the faces you have come to love. Even if you love another band more, you should respect that individually and, most importantly, as a group they have changed people's lives for the better and without them you wouldn't have other artists. They have also inspired more than one generation and are loved by all alike and show how friendship and determination can overcome everything, against ...more
Frankly, there is no one that has been or ever will be as good as Take That, no one's even remotely close to being on-par with these guys! They are the best live singers and put everything into their tours. They are professional, perfectionists, creative, they are all musicians, they write their own music and lyrics, their harmonies are out of this would, they have fun with their history but also continuously evolve, they have seen and been through tough times yet come out stronger every time. All others want to be like them, new bands or those also reuniting - they all want to emulate their success, they've all said it. And their story, you couldn't make it up, it is epic to say the least. They are simply the best, and I'm proud to have recognised it.
5
Jonas Brothers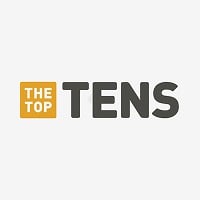 The Jonas Brothers are an American pop rock band. Formed in 2005, they gained popularity from their appearances on the Disney Channel television network.
Yay! I love the Jonas brothers! - MrHyde
love you
GET THESE GUYS OFF THE LIST!
The Jonas Brothers will always be my favourite boy band! The started when they were actually kids and they' ve always had something special that I liked... They were three brothers almost always wearing suits and being well-dressed and also had this rock style that I love! Not many boy bands these days are playing rock music! They were also so good role models and they became famous without having that badass attitude! Talented, cute, good manners!
6
The Wanted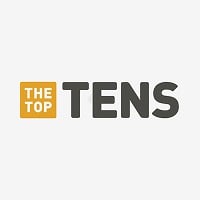 The Wanted are a British-Irish boy band consisting of members Max George, Siva Kaneswaran, Jay McGuiness, Tom Parker and Nathan Sykes.
They are like Take That I mean they split too soon. They had a rival One Direction. Take That had a rival East 17 who proved boy bands aren't all super sweet. (Except for that Christmas ballad "Stay Another Day")
Everything about them.
They could've been around longer if any member of One Direction had been a solo singer on the X Factor 2010 or even Liam had been a solo singer in 2008 in the live shows.
The Wanted started before One Direction.
It's not only their music that's important to me. I like their personality, and their #WantedWednesday videos and The Wanted Life reality shows really make my day. They are not just another boy band to me, they are more like my brothers. They are that important. They make me feel like there will always be somebody there for me whenever I'm down, especially their song, I'll be your strength. I even cried while listening to it once. And I got so emotional and proud of Nathan that day when I saw him make his unexpected appearance in the Summertime Ball 2013 after his throat surgery. So proud of him, he can sing as well as ever! TWFanmily forever!
They are just great guys they make me laugh so much watching the wanted life. Their music is fun and up beat every time I listen to there music it makes me happy and makes me want to dance. (and I don't really like to dance) I think they should be 2 or at least 3. They are just plain awesome I love them. I love all the talent each and every one of them has.
7
BoybandPH
This is the new hottest male group from the Philippines, with sold out concert shows, chart-topping singles, hit music videos, a certified gold album, and a record-breaking One Music Digital Concert under their belts, Jam packed Mall tours, they're all talented and handsome... - BrokenFixedDone
BoybandPH is the new singing sensation in The Philippines... they are a talented gorgeous young boys who rose to fame in just a few months. The phenomenal BoybandPH is the next big thing in the tradition of One Direction.
I support BoybandPH not just of their good looks but they are total performers
This is the boy group created by the abs-cbn network in the talent search Pinoy Boyband Superstar who gained so much ratings in the network and gained more views in Youtube. Boybandph is really popular because it's digital concert and mall tours around the Philippines and even in Hongkong. The fanbase of these five members are really wide. They have a lot of fans who really supports them since their audition days until now. They even improved their talents, and later on they are going to take their acting workshop because they really have the looks and potential to become an actor and the STAR.
8
Super Junior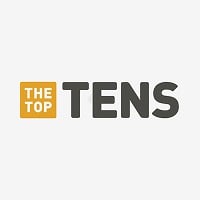 Super Junior is a South Korean boy band. Formed in 2005 by producer Lee Soo-man of S.M. Entertainment, the group comprised a total of thirteen members at its peak.
When you are the most popular band in the most populated continent (Asia), you are obviously the most popular boy band in the world.
Definitely the most popular in the world if you count Asia
Every single one of their FOURTEEN members shows their all in whatever they're doing. Through thick and thin, for instance, sasaeng fan car pile-up, they have always supported each other. They are a complete melting pot of characters, and the quad-lingual approach to their music reaches out to fans across the world. No matter what you have to say about them, I shall always be a loyal ELF, for as long as their glory stands.
They aren't boys anymore, they are a grown up idol group. The oldest is 30 and the youngest is 24. You can't deny their powerful performance on stage. If you see their tour setlist, it won't be less than 35 songs. I'm sorry directioners, but your boys looks really awkward on stage. And... Their setlist? If I'm not mistaken they only sing 20 songs? WHY DON'T YOUR BOYS DO SOLO STAGE?
9
Westlife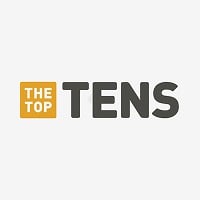 Westlife were an Irish boy band, formed in July 1998 and disbanded in June 2012. Originally signed by Simon Cowell and managed by Louis Walsh, the group's final line-up consisted of Nicky Byrne, Kian Egan, Mark Feehily, and Shane Filan.
Definitely westlife is the most biggest boyband in history of music industry, they sold millions of album worldwide they have lot's of fans.. All westlife songs are definitely all fantastic.. They are the most beautiful formed group ever.. So manny westlife songs are beautiful than backstreet boys, and even one direction... From 2000 until 2012 I can't count how manny albums did they bring back hone! And that's because of their success! They are the best boyband ever! Go westlife!
50 million records sold worldwide, 14 number-one singles, Guinness World Records as the UK's top-selling album group of the 21st century, a 82,300 capacity show sold out in 5 minutes etc... Various styles of good music, five (later on to four) good looking and truly singable guys, what's more? Since they've disbanded, they're going in FOUR directions.
This love lasts twelve years till now and it will last forever!I will never forget those memories with their songs, no matter how hard life could be, their music will always mean sunshine to me. The time when Mark Feehily said sweetheart, when he said he remember the gift I made for him, is the moment I know how real they could be and how close they can get to fans! They are kind and they respect all of their fans, it doesn't matter wherever you come from, the love for Westlife is the only thing matters and that is why they can stand for those amazing years and Westlife never be away...
I like westlife to be on top of the world right
10
Backstreet Boys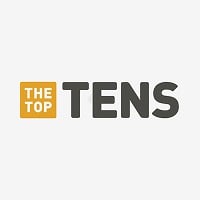 The Backstreet Boys are an American vocal group, formed in Orlando, Florida in 1993. The group consists of AJ McLean, Howie D., Nick Carter, Kevin Richardson and Brian Littrell.
Backstreet boys are absolutely The World's no. 1 since Michael jackson's leave, what makes this band so Legendary is that they have their style of music, which is well known by their true fans - darknessmaster909
Sold the highest number of albums for boy bands. That says it all, and they're currently touring in 2019.
They are the Best boy band ever because during their time a lot of boy bands like WESTLIFE, N-SYNC, BOYZONE, FIVE, 98 DEGREES, BLUE, A1 AND ETC. but still the "BACKSTREET BOYS" is the Best Selling Album of all time in Boy Bands. And until now they have an album... And the Backstreet Boys is 2 decade in the music industry but still their making albums because the people still love it but of course their not that Popular if you compare during their time in 1990's. I don't think the One Direction is also Popular and their songs still recognize after 20 years laugh out loud. Backstreet Boys is a Legend and their songs in 1990's still recognize at this time laugh out loud. BACKSTREET BOYS your STILL NUMBER 1 FOREVER.
Officially the best selling boy-band of all time in history with more than 130 million album sales worldwide... They weren't hyped & promoted as much as 1D... Formed in 1993 they slogged n reached super-stardom in 1999... Songs that you would b recommended to listen:1. I want it that way,2. Everybody,3. As long as you love me,4. Shape of my heart,5. More than that,6. Get another boyfriend,7. Drowning,8. Incomplete,9. This is us,10. Helpless when she smiles,11. Straight through my heart...
The Contenders
11
The Vamps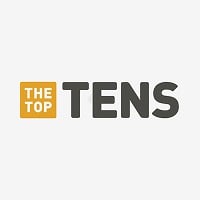 The Vamps are a British pop rock band consisting of Brad Simpson, James McVey, Connor Ball and Tristan Evans.
They are all so handsome and they all have a wonderful voice. They are really talented and their music is amazing. I think I will never forget their songs even when I turn like 100.
This band is better than other bands out there! The whole thing is so good! Their musics, videos, looks and the best is their personalities! They're so kind to their fans I love them so much! I wish God will keep on guiding them on their journey :))
The Vamps are such an amazing band! The story of how they actually got together is so wonder ful. And I love Brad's energy and stage presence. Man, they are really hardworking lads and always, always put in their 100% in all of their live shows. They surely deserve so much more recognition and fame!
Very nice group! Brad's voice is just so amazing and HUSKY! My 3-year-old nephew and his 1 year old brother always wanted to listen there musics every morning. This band has a great future ahead. I like their personalities, so cool!
12
Mindless Behavior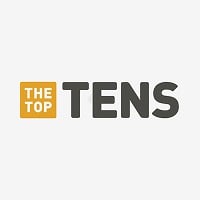 Mindless Behavior was an American boy band, best known for the singles "My Girl" and "Mrs. Right", produced by Walter Millsap.
This Boy Band is so Awesome. They are great, inspirational, and they have great personalities! They are also really funny too!
Mindless behavior tops everyone they listed they should be in first place I love them with all my heart and mb is #1 to me no matter what they really inspirational so forget all those other bands!
I love them and princeton
I'm a big fan of mb I have the posters
Wallpaper and t-shirts
They inspire me to do bigger things and just be me... They are mindless and I love them... They are cute, creative and funny they are my #1
13
The Janoskians
The Janoskians are amazing guys :) They may be care-free, immature and sometimes ridiculous, but they are the most kind-hearted, sweet and funny boys ever!
Simply the best I love them so much
I love the janoskians there a group but I still love them
They are so funny and care so much about their fans.
14
Union J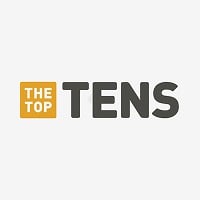 Union J are an English boy band consisting of members Josh Cuthbert, JJ Hamblett, Jaymi Hensley, Casey Johnson and previously George Shelley.
They are absolutely amazing and deserve their share of the fame that they need. They make us laugh and smile and their songs are so encouraging. They are REALLY talented and they are not really stuck up about it either. I can't wait to to finally hear them on the radio. If I had a chance to go to my first concert then I would want it to be Union J. I hope they see this and see how much that the Jcats support and care about them. We love you and will support all of your efforts. When you look in the crowds, youll see all our support and love. They are also so sweet and have the best personalities.
Hello union j I really love you I think you are a really good band and you was amazing in Nottingham on sunday night I can't wait to see you again in December for another amazing performance from you josh and george and jj and jaymi I love you all guys such but josh is my favourite one of out four of you guys I love all of your amazing songs that you sang on Sunday in Nottingham I really loved the bit where they shown you a picture of all you four growing up I loved josh and george though the best and when we see you again my step mum and my dad might try and getting front row seats so we can hold there hands they have the best personalities and I seen them on sunday in Nottingham and you sang your heart out and yu have the best voices and you are all cute as well I love you union j #iloveyouunionjx
All of Union J are hot I love George Shelley and Josh Cuthbert.
Union J is the most talented boy band I have EVER seen! Please the people who are reading this and doesn't believe me, go to YouTube and choose a song from Union J & just listen to it... LIVE! Trust me they can really sing beautifully! Each & every one of them has the BEST personality. you might say they are not that famous but I GUARENTEE they will stand on the top of the list one day because of the wonderful voices! Xxx
15
Boyz II Men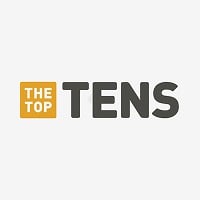 Boyz II Men is an American R&B vocal group, best known for emotional ballads and a cappella harmonies.
A league of their own. The best group to grace the music world.
Hi guys. You're the best boys band ever, love yeh lots
Salute all time
Want 2 see your summer collection 2015
16
Big Bang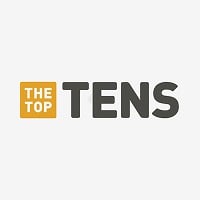 Big Bang is a South Korean boy band formed by YG Entertainment. The group consists of 4 members: G-Dragon, T.O.P, Taeyang, and Daesung.
Probably the hippest boyband in the world right now.
Big bang is so strong and fierce and their songs are the most addictive in the whole wide world.
Big bang are so amazing their songs are to catchy even though they aren't active due to the military they are still so amazing kings of KPOP
Best of the best. so good, so talented, I just love Big Bang. Very talented. Again, look to Seoul for incredible talent. Not Hollywood.
17
IM5
I have loved them ever since Disney dudes especially Dalton I cried when he left but Fly Away Heros is AMAZING too

I got to see the in person... and when I saw Will I forgot how to speak English... before that I had tripped in front of Dana... if that wasn't bad enough Cole saw and pointed it out to me and 5 other fan girls

I really hope they get bigger and go on tour again
Ever since I've discovered them, I can't get enough of them. Their songs are amazing - especially Superman and Everything About you - and they're funny and they are so talented and they always make time for their fans. They're just that awesome. I love them so much!
Im5 is a great band some of the music they do is different than the music you would typically hear from a boy band they are all extremely talented in there own ways and are all hilarious and very nice especially Dalton if you have not already listen to there song superman it is great.
IM5 is personally like my FAVORITE boyband of all time! Their songs are different, and that's what I love about them (plus they're all super attractive...)! The first time I heard them was Disney Dudez (look it up, so funny! ), and I fell in love with their sound. I've listened to their music almost every day for a week straight, and I just love them!
18
BTS
BTS, also known as the Bangtan Boys, is a seven-member South Korean boy band formed in Seoul in 2013.
Personally, I believe that BTS helped bring the Korean culture to America. They spread positivity and acceptance with their music and also brought joy and happiness to many young, and old, fans. Whether People like it or not, BTS are slowly, yet surely, becoming one of the most successful boy bands to exist.
When I first heard BTS, I wasn't so sure about them. Until there song they posted got my attention. These boys are humble and kind, whatever they do, Keep up the work! They taught me how I deserve better and love my self.
They helped thousand upon thousands of people love themselves and speak themselves. BTS and ARMY have the biggest bond between an artist and fans it's so amazing and their songs always have a meaning and all the songs are about their feelings at that time. I have been with them since 2014 and I will be here even after the end they mean a lot to me. I want to say one last thing ARMY lets ask BTS to stay young with us, forever. purple you all
Bangtan boys is a group of seven with ages ranged from 18-24. They have a wide range of song types, and yet they always keep their style. It is always BTS. They write their own songs and lyrics, and they are terribly talented dancers. Their songs always have a mix of rap and vocal. They put their heart and soul into everything they do. You can tell they take their jobs seriously, but they have such fun. Even though their songs are in Korean, you can't help but feel the emotions in their songs and get caught up in their performances. They have their sexy/serious sides and they playful happy sides. Basically, they're the whole package. They always let their fans know that they care about them.
19
EXO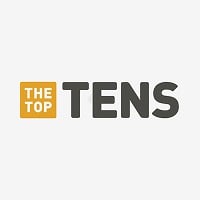 Exo is a South Korean-Chinese boy group based in Seoul. Formed by S.M. Entertainment in 2011, the group debuted in 2012 with twelve members separated into two subgroups, EXO-K and EXO-M, performing music in Korean and Mandarin, respectively.
12 angels sent from exo planet to protect tree of life and ruin our lives. Their singing will take you too another level and so will their dancing. All 12 are unique to themselves in their own quirky way. They sing in Korean. So what? They're music speaks for itself! Anyway this ot12 are so lovable, talented, cute, dorky, derpy, etc. you can't help but not love them! - daedonut
Exo is a South-Korean Boy Band came from SM Entertainment. They had 8 Koreans and 4 Chinese Members. They are divided into 2 sub- groups namely EXO-K and EXO-M. For me they are the best Boy Band as of this ERA, no offense meant people. Okay? I just say that they are because they just debuted last year and they gain popularity and awards in just a matter of time. The said group are not just compose of 12 HOT, SEXY, MIND-BLOWING, and HANDSOME MEN, they are also compose of 12 SMART, TALENTED, KIND, FRIENDLY and GOD- FEARING MEN. They sang songs in different languages just like Chinese, Korean, English and even Filipino songs and I bet they are good on it, sounds angelic and they are not that obvious if they sang it even if they are Koreans and Chinese. That's why I really really love them despite of all the false news that bashers were spreading.

EXO are really talented they trained for almost 7 yrs. just to know how to dance, sing, host, and even spoke fluent language both ...more
They are good in looks and they have amazing talents. Each member is literally god gifted. Even though 2 members have already left they are still continuing with what ever they have. Each member cares about the fans and the fandom and also each member has a different style of showing themselves. I believe exo should have been at least 5th place.
Exo may be a Korean and Chinese band but with their upbeat tunes and soft voices, whether you speak one of the languages they sing in or not, you'll quickly find yourself in love with their songs.
20
B.A.P
B.A. P is not just any typical Korean boy band that most non kpop fans know. Besides being talented and good looking people, their music is dynamic and meaningful. They create music that enlightens people's minds and create a new perspective or views on society. Their music not just talks about themselves but also focuses on things that are more important especially critical issues between people. They are group of young gorgeous men that has a passion for music and concern for other people. They are artists that involves themselves with social works. And as their fan, I am proud of them and I think they truly deserve to be acknowledged for the hard work that they are doing.
I love them very very very much!
B.A.P (Best. Absolute. Perfect) is a Korean Pop pretty boy band. They are very talented. They are amazing! Not to mention their looks. I love their songs, "One Shot" and "Coma". Trust me... I'm not into this kind of stuff and I am very selective in my music and B.A.P got be in the first song. I listened to their songs for 1 week straight. Just give them a chance.
B.A.P is a very strong and powerful group - in vocals, rap, dance, looks and presence onstage. They are one of the very few groups who managed to make me fall in love with talent itself, and not just looks. Way to go, B.A.P!
B.A. P IS THE BEST!
21
N Sync
Best boyband of all time
They were good for their generation.
For those of us 90s kid Nsync will always be the best boy band there was rivaling the backstreet boys and 5sos although I'm huge fans of all 3 I have to say that Nsync still tops them
What the heck is this. Really?!. One direction is the famous boy band ever?! And nsync Is number 10? NSYNC IS THE REAL BOY BAND! Because they singing while dancing! NSYNC SHOULD BE number 1!
22
Justice Crew
They are simply amazing! I always thought that a dance squad can't sing but I was proven wrong when I first listened to their massive hit 'Everybody'. These guys are talented singers, rappers, as well as plain perfect dance skills.
Justice Crew what is there to say other then they are the most amazing people on the earth. I love every song they have mad, and I have been to most of their concerts evne when they performed at the 2013 jamboree in queensland. I love them so much! LOVE YOU GUYS
They are the best and are awesome singers
They are good dancers and singers
23
Emblem3
Emblem3 is 100% perfect! They are literally perfect! I don't know one more band that is as perfect as them! I love them so much! They are not a boy band, they are a trio! So get it right! They are flawless! Keaton js personally my favorite... My sister likes Drew... My cousin likes Wesley! So it is perfect no matter what!
They aren't exactly a boyband... But I love ten
So much and they have an amazing unique sound and should be higher
I love emblem 3 they rock way better than the Jonas brothers
13th place place for these guys they should be in the top 10 what's happening:( its sad I still love Emblem3
24
Shinee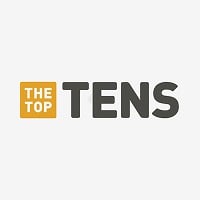 Shinee is a South Korean boy band formed by SM Entertainment in 2008. The group is composed of four members: Onew, Key, Minho, and Taemin. Originally a five-piece group, vocalist Jonghyun died in December 2017.
Most adorable looking guys in the world and each has their own talent, making their group one of the most famous Boy gorups in the whole asia and lots of other countries too.
They are all hot and talented! Taemin and Key are really cute!
Shinee new album odd is like awesome especially view. I am telling you listen to it you wont regret, I promise. I was a fan of one direction. My friend who is obsessed from kpop made me listen to shinee view. From then on I am obsessed with kpop. Just try view.
I love their songs so much, they're a truly wonderful group to have existed
25
Super Junior M
We never will leave super junior we'll always with you
Super junior the best of the world no one like them!
The best of the best SUPER JUNIOR
ELF is always stand by you and we will never let you alone
26
Jackson 5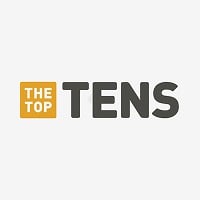 The Jackson 5, or Jackson Five, currently known as The Jacksons, are an American family music group. Formed in 1964, the founding members were elder brothers Jackie, Tito and Jermaine. Younger brothers Marlon and Michael would join after.
Much better than whatever's above this... - Misfire
The Jackson 5 are defiantly not 21 they are quite good actually. Better than one direction that's sure. I love Michael Jackson he's the best if you go on to top ten male singers I can prove it.
Justice here... this should be at the top.
They are just a classic that is one of the best bands ever! Including two famous people today. Michael and Randy Jackson
27
2PM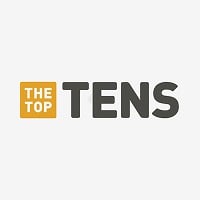 They are gorgeous and talented
They so talented!
If you waych they show you can not help but fall for at least one of the cute dorks! So I recommend watch idol army season 3!
I love 2pm they are cute and handsome and I love their song with Awesome voice love Nichkhun
Fans From Thailand
28
Infinite
They are just one of the most hardworking idols I've ever seen. They love their fans a lot. I don't know what to say just once u get know them for real u won't be able to leave them fandom. I JUST LOVE THEM! And I really want them to get the attention the deserve for their hard work and talents.
I loVe INfinite forever!

Go infinite!
Because even that they're famous they're still act just a normal people even they're off or on stage, AND if they're in front of anyone they're friendly/Kind/Respectful even they are IDOL (i'm just being honest I am not theire real fan but I'm coming there )
They're just the most awesome group out there. Too underrated and wish more people could see how amazing and beautiful their songs and dances are.
29
McFly
Come on, best band ever
Best UK Pop Rock Boy Band.
30 Bad Boy
31
4 Count
Hello? I can't BELIEVE no one put up 4 count. They are the best! There's Ben, Aaron, Kieran, and Adam (sonny) They should definitely. Be on this list
Love your song California
There not the best ones but I love there muisc
4 Count should be #1 on this list cause one direction is so played out and they all gay in that group #loveaaronscott
32
R5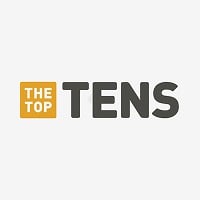 R5 is an American pop rock band formed in Los Angeles, California, in 2009. The band consists of lead vocalist/rhythm guitarist Ross Lynch, Riker Lynch, Rocky Lynch, Rydel Lynch, and Ellington Ratliff.
R5 is officially THE BEST BAND EVER! They have such a positive outlook on life and music. They contain such a positive impact on music and life. They make good music while still living a semi-normal life. They started off as nothing more than just a garage band, people put them down, said they wouldn't make it. But they never gave up, they continued to live out their dream. They showed all the haters that they can. And that in itself is a great message to everyone, not just the music.
I think R5 is the number one boy/girl band and I should not even be calling them a boy band because their not I'm not just saying that because their is a girl but I think real bands play instruments and right their own songs not just sing like one direction but play with real instruments like 5sos so that's why I think R5 is the number one band
They inspire me, they're the best band ever they are awesome, and I will always be their #1 fan forever
! This band is one of my top favorite! The guys are hot as hell! I can not believe there at 39 on here!
33
SS501
Kim hyun joong your voice is perfect. I like the songs of this boy band.
I love kim hyun joong..
Perfect voices. I love thire songs.

Love like this is the best song.
the best
34
EXO K
They are verry talented. Their vocal, singing, dancing all are awesome and they are perfect from everything.
Extremely talented boys with the best vocals, dances, and visuals!
My kings...love them
Not also in EXO-K but also in EXO -M all in EXO is a best singers the vocals and visual and so on...for me EXO is the best I love my kings
35
Il Volo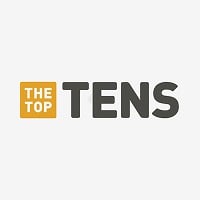 Il Volo is an Italian pop trio, consisting of singers: the baritone Gianluca Ginoble, and two tenors, Piero Barone and Ignazio Boschetto.They describe their music as "popera".
The most wonderful group from Italy. No other group has their talent and grace. Plus very good looks.
Since you hear them for the first time you'll appreciate quality, talent and three beautiful voices singing like a veterans tenors.
Wonderful talent--making a mark throughout the world with their style of great music for all to share and enjoy.
The best group ever.
36
JLS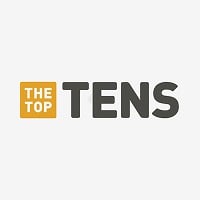 JLS were an English pop/R&B group, which consisted of members Aston Merrygold, Oritsé Williams, Marvin Humes, and JB Gill, originally formed by Williams.
They are brought boy bands back in 2008 and I can't believe how underrated they are
Jls are splitting up in December at least I have all there singles ill be listening to them all day all night every day every night
They have some good music and they make me happy when I hear there voices
I cry when jls spilt up I am 10 years old jls fan but love them so much
37
Boyzone
Boyzone is a wonderfully talented group. Stephen Gately had such a beautiful, amazing voice. I still love to hear him sing. Ronan Keating, Mikey Graham, Keith Duffy, and Shane Lynch are talented vocalists as well. Boyzone also has the ability to harmonize, and although some of their songs are not original, they do covers in their own style. I love Boyzone!
Why boyzone is in no 31? It should be in number 1. Their songs touches my mind, my heart, deeply in my soul.. They are all talented & know to create a true song.. I'll always be their number 1 fan.. go boyzone go
They should be #1..these talented gents took the term "boy bands" first way before the contenders listed..and Ronan is still writing and recording. The loss of Stephen by his tragic death shook the group but they did return and deserve a huge nod for doing it.
There my number one band
38
Before You Exit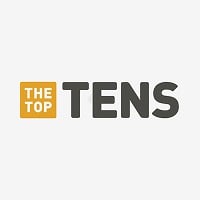 Before You Exit is an American pop rock/pop punk band from Orlando, Florida. Formed in 2007, the band originally consisted of Connor McDonough, Braiden Wood and Thomas Silvers.
BYE FAN FOR LIFE! They are expanding so quickly and it's amazing to see how much they've grown in 5 years.
The band members of Before you Exit is so good in playing instruments.
BYE forever! I love Toby and I like Connor. Toby's my hubby
BEFORE YOU EXIT FOREVER! They can be our great inspiration! When they make covers of songs it is more nicer than the original!
39
The Osmonds
The Osmonds are legends and are known mostly from the 70's era though started out before then. They are a wonderful family filled with talent. Known for Crazy Horses, Puppy Love, paper Roses, I'll be your long haired lover from Liverpool, The proud one, Love me for a reason. To name just a few. The Osmonds are still extremely popular and loved by their thousands of fans not only in U. S but in the U. K and many other areas. My vote is for The Osmonds.
THE OSMONDS are not only the Best singers in the world. They are Godly Family and they do good things for people. They are positive in the music that they sing and for people who want to say ugly things about them. Stop and listen to the words to the songs, then get back to me. OSMONDS#1
The Osmond have been in the entertainment world for 50 years and they are still going strong. They are not only love in the UK but also the USA. I would say they are the best group and still love listening to their music today. So Well done the Osmonds.
They are the premier boy band.. And they are still performing together even though two of the brothers have had to retire. They have spawned a second generation of singers and still going on strong and and have been for more than 50 yrs.
40
Got7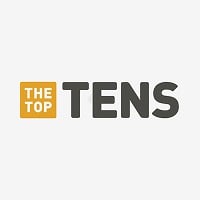 Got7 is a South Korean boy band formed by JYP Entertainment. The group is composed of seven members: JB, Mark, Jackson, Jinyoung, Youngjae, BamBam, and Yugyeom.
I looovveee theme so much
Seven guys that can make you become a die hard fan of a kpop group that you've never been before. Seven guys that can make you keep recharging your phone just because to watch their videos and photos. Seven guys that can make you feel appreciate as a fan. Seven guys that can make you dream about them every night. Seven guys that can change your life. I'm proud to be their little baby bird. Their Ahgase. IGOT7
Love you so much got7
Awesome band with 7 handsome boys...
Specially Jackson's rap
41
TVXQ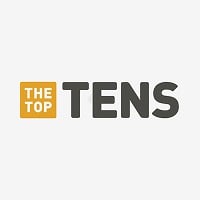 Only if we include all FIVE original members...
TVXQ are definitely the most popular Group
2 or 3 or 5, it doesn't matter
The best boyband in the world of all the time. Just Max & U-Know
42
Boyfriend
They are also a cute Korean band!
They are cute
I love boyfriend,especially the twins..
They are like angels on earth. They are the citest
43
Five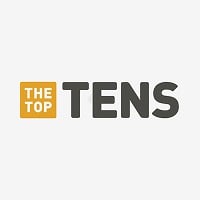 Five are an English boy band from London consisting of members Sean Conlon, Ritchie Neville, and Scott Robinson. They were formed in 1997 by the same team that managed the Spice Girls before they launched their career.
Five, East 17, Another Level are different to other boy bands. Its not all sweetie ballads. (Except for East 17 Christmas number 1 "Stay")
Number one boy band of the 90s
Kings of Asia
Songs by Five to prove boy bands are not all the same.
1.Slam Dunk Da Funk
Five bad boys with the power to rock you
Slam dunk da funk, put it up
2. When The Lights Go out
Yeah, I like that, You know what I mean,
You're looking kinda fly tonight girl, What's up, Check it!
Baby when the lights go out, I'll show you what it's all about
Coming at you girl, You know you I like this girl, Here we go!
3. Everybody Get Up
Everybody get up singing
1,2,3,4, Five will make you get down now
(Baby bring it on, bring it on now)
Everybody get up singing
1,2,3,4, Five will make you get down now
4. Got The Feeling
Na na na na na nah
Na na na na na na na nah
Na na na na na na na nah
Na na na na na na na nah
Na na na na na na na nah
Here we go again with the beats
We got you heads bumping, now you're jumping from
Your seats
If this is what you're wanting over there
Throw your hands up in the air
because you know we bring the ...more
44
Blue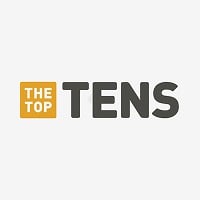 Blue is an English boyband consisting of members Antony Costa, Duncan James, Lee Ryan and Simon Webbe.
So nice band, check them out, really every kind of music you like... best band ever, so really really good, believe me
Yeah nicest band ever, the songs are sooo perfect. Blue should be a lot bigger than they are actually. If you don't believe me, check it out, they're really amazing
Wonderful boy band. Dunno why they split
45
The Script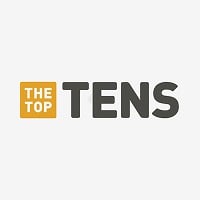 The Script is an Irish pop rock band formed in 2001. The band comprises keyboardist and lead vocalist Danny O'Donoghue, guitarist and vocalist Mark Sheehan and drummer Glen Power.
God, this is just.. Just wow. How no script low? Hall of fame, and superheroes, and hail rain or sunshine, deadman walking, oh god... Just seriously I could go on forever! Get this higher NOW
These guys rock! Seriously! All the songs I've heard and they are all so much inspiring and motivational
72nd? People voting CLEARLY don't care about lyrics.
I love there songs they are very good singers
46
MKTO
Mkto the best boy band ever I truly love them they really do think they sing from the heart
They make good music. I like the music, because they have to made it with love.
47
New Edition
I'm not sure if 44 is the order it was placed in, but no other group has the longevity and brotherhood. Not sure why NE is so far down on the list
New Edition and the Jackson 5, you can't get any better than that. CLASSIC
44 that's crazy... If the other groups split up. Would they have any sucess close to NE?
48
The Boy Band Project
They are made of 4 guys, Brandon Pulido, Levi MItchell, Mathias Anderle and Nick Dean. its pop/R&B. they are in Los Angeles / California... they are always there for there fans, always tweeting, instagraming, Facebooking, vines, okhelloapp, they are awesome! They started has a group febuary 23 2013! Soon a year and they have over 1millions vues on YouTube! You guys should go see!
49
Seventeen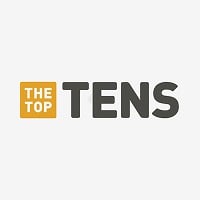 Seventeen, also stylized as SEVENTEEN or SVT, is a South Korean boy group formed by Pledis Entertainment in 2015. The group consists of thirteen members divided into three sub-units, each with a different area of specialization: a 'Hip-Hop Unit', 'Vocal Unit', and 'Performance Unit'.
They are very talented, they're only at their debuts, in two or three years they will probably be as popular as Got7 and maybe BTS... They are working so hard in this difficult industry, they deserve the best just as all the Korean groups that are so talented and have a lot of potential! Fighting boys!
Amazing group of boys that worked hard to get where they are today. Consists of 13 self-produced, sexy, Korean guys that love their fans. Seventeen fighting!
Slip inti this diamond life.
Looove them!
50
The Collective
One of the best
With great songs they can go far
Seriously talented with amazing voices and gentle on the eyes. I love their rapper William Singe it just brings a unique twist to what 'normal' bands should sound like. I just love them to bits! Huge fan
I love the collective I love ethan
PSearch List