5SOS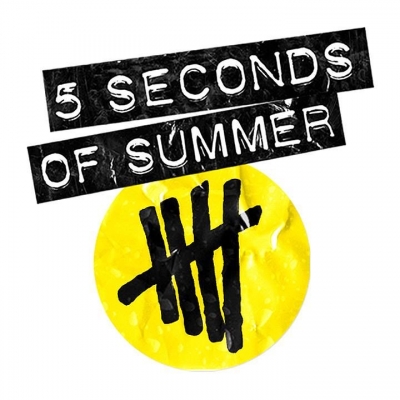 Uploaded by NicholasYellow
Info
5 Seconds of Summer are an Australian pop-rock band from Sydney that formed in 2011. The group were originally YouTube celebrities, posting videos of themselves covering songs from various artists during 2011 and early 2012. They rose to international fame while touring with One Direction on the Take ...
read more
.
Comments
Top
Popular
Newest
"5SOS IS THE BEST! I SAW THEM IN ONE DIRECTION CONCERT FOR THE FIRST TIME! IS THE BEST BOY-BAND EVER! " Half of the comments say something like that. first let see how much you know about them. 1- "5sos is the best" it can be if that is your opinion I'm not arguing w/ you because I also love them a lot. 2- "I saw them for the first time at 1d's concert" and now are your favorites? Let me guess, before was Justin Bieber and before him jonas brothers. 3-"Is the best boy band ever" this is the worst thing you could say because you are taking off talent to your idols. You are saying that they don't play those instruments that awesomely they do. Me as a simple fan, not a huge super fan, I feel offended every time I read that. Lot of love and know more about your idols next time, specially for the girl that said they are british lol
They are ma icon and they should be first not 1D (they suck and can't sing) but5 seconds of summer are not a boy band they are true artists. I know they may not be for everyone but they are really GOOD people so that's why they need to be known for there amazing talent. And have you seen how HOT they are. The reason why I am making this statement is because I was suffering from depression and I thought lets at least do something so I came across one of their songs so I clicked on it and I was like man I like it and now I am recovering and listening to them makes me feel free. I doubt that anyone would read this or even the band but what I am trying to say is THANK YOU!
People always compare one direction to them but I don't care I love both and they have different talents and they have different want to have.. we should respect both bands and we should not have a hate between the two bands and let's not break their friendship.. maybe there is a time that both band will be end.. But always think that the past of them is all because of their fans.. And we should not hate them especially one direction
These guy are so good they have changed my life this band should be the biggest boy band there just amazing they cheer me up when I have a bad day and I forget everything I this band ever split up it will be the end of my life cause they are so good there voices are amazing there song are amazing there are amazing they are funny and am so happy that these boys have come into my life they deserve to be the biggest boy band
When I first heard them sing, I knew that I'd love them. I really hope I had discovered them earlier. They are the most amazing celebrities EVER. Not only they write their own songs, but their olso really fun to be around. They don't pretend to be someone they're not or anything like that. I really liked their new music video "She looks so perfect". I like that they don't only have hot people. That says a lot. I love the part where they almost get naked too. Watch it!
5sos is the best boy band ever I am in love with them they are so cute and hot I need them to win please let that happen they are to hot of a band to loose this chance at being number 1 and they are so please vote for them they will win this I know it because I know people that love 5sos and its hard to love them when there not the top 5 at least but they need to be number one so please vote 5sos love you boys
If you love them that much first get informed what they are: A BAND NOT A BOY-BAND
They are amazing. They have great personalities and make everyone of their fans happy. They may have good looks but that's not all the guys Have. They have each dealt with something that has urged them to keep going. They have amazing talent and everything. They put their hearts and souls into everything they do.

They are not just a band. They are lifesavers.
5SOS are amazing young guys that just wanna have fun and do what they love, which is playing their instruments and singing. The boys are very talented and I can't forget to say good looking. All in all, these boys are way better than to be in the 10th position.
Umm 5SOS are not a boy band... I am actually shocked their even on this top list for boy bands. their a pop punk band/pop rock... but a side of that I really enjoy 5 Sauce. Their really talented and really good with their music.
I love 5 seconds of summer they need there prectange higher not this low I love calum and luke they are my favorite they get treated like dirt it's like to everybody else hates them and they are stuck under ONE DIRECTION I dislike that band a lot I don't understand why they are all the way at the top while 5sos is stuck under them they should be above them 5sos are very good singers I listen to their songs 24/7 they are the best boy band ever
5SOS sings songs which touched my heart so deeply, I thought I would never hear such great rock vocals or beautiful songs ever again. But when I heard them, they just blew me away. AND THEY PLAY INSTRUMENTS TOO that's LITERALLY PERFECTION
They r amazing I went to see one direction and when 5SOS opened I was crying my eyes out same with one direction I'm from Australia so there is a possible chance I could meet them and of I did I would die
All of these people getting hyper excited are a little annoying. First, if you were a real fan, you would know they don't fit the boy band requirements. Second, they are great at singing, song writing, and playing instruments.
They should be second they are so much better then all the bands above them except for one direction they sing all different genres from rock to pop and each of them have incredible vocal ranges they are incredible
They are great singers, and they are really hot. There songs come from there hearts, or at least that's what I think. My favorite song from them has to be either Good Girls or Don't Stop. They have really good lyrics, but the way they sing it makes the songs 2 times better. My friend introduced me to them and she immeadeatly called dibs on Luke Hemmings. I personally like Calum Hood the best. They each have a different story that keeps them interesting! Check them out!
5SOS are perfect! They are super funny, cute, normal boys, Australian, and an adorable dorky! If you haven't listened to them you should because they are perfect and if you like One Direction which I'm an obsessed directioner, LISTEN TO THEM!
They are all handsome. They all have an amazing voice their music is so amazing and its sounds good. This four boys is a kind of a boy that I like and I love them so much! And I can shout it on entire world I LOVE YOU 5sos.
I feel so guilty saying this but... One Direction definitely deserves the first spot, but, 5 Seconds Of Summer should also be Second. I don't know what happened there
I'm a big fan of 5sos there supper cute and funny they have awesome music. I love everything about them. I listen in class it helps me contract in school. All the girls listen to 5sos they say their very talented : )
5sos are amazing cute and very talented I'm sorry to any one direction fans but these four boys can definitely beet 1 direction 100% these boys make me happy when I'm sad they are very kind and loving.
5sos are a new band and for a new band they have done very good and I love there music they interact with there fans and put on a great show so I definitely want these Aussie boys to stick around!
Literally, this is getting annoying. One Direction are #1, so they are at the top. But honestly, 5SOS isn't good. EVERY GIRL likes them now and I feel so odd, like I'm the only one!
I think there awesome and is the best band ever I think there really talented and cute I love them with all my heart and I hope they can keep up the good lots of love!
5 Seconds of Summer is a British boy band consisting of four boys, Calum Hood, Michael Clifford, Luke Hemmings, and Ashton Irwin. They started off about two years ago and ALL of their songs have so much meaning to it, it's not even funny. 5 Seconds of Summer, or 5SOS soon decided to join One Direction on tour for a while as their 'Special Guests' which got them well known.

5SOS started off small, meaning on YouTube, making YouTube videos. One Direction discovered them.
THEY ARE SO AWESOME AND NICE AND TALENTED! My second favourite boy band after One Direction! They should be number two on the list!