One Direction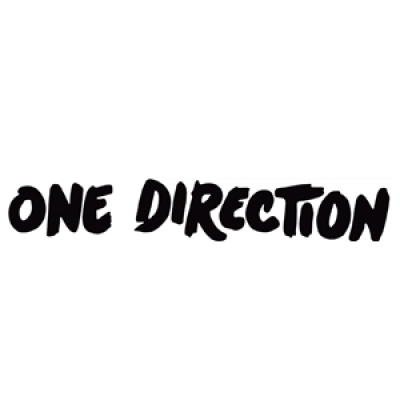 Uploaded by NicholasYellow
Info
One Direction (commonly abbreviated as 1D) were a British-Irish pop boy band based in London, composed of Niall Horan, Liam Payne, Harry Styles, Louis Tomlinson, and previously, Zayn Malik until his departure from the band on 25 March 2015. The group signed with Simon Cowell's record label Syco Records ...
read more
.
Comments
Top
Popular
Newest
They are so so amazing. Harry Styles got the beautiful hair curls, cute dimples, that beautiful face, and that awesome talent at singing which makes him irresistible. Louis Tomlinson got the beautiful hair, the awesome heavenly golden high voice that is so adorable, those eyes that we cannot resist, and that awesome funny humor he has which makes him the most funniest member in the band. Zayn Malik got the eye-catching six pack, that awesome voice. his deep black stylish hair which makes him so overwhelmingly attractive. Liam Payne got the beautiful hair, that awesome smile, that great deep voice that makes him talented at singing. Niall Horan got the beautiful blonde hair, those gorgeous blue eyes, and those hot abs. I'm happy Simone put these 5 boys in a musical group. And I am so happy Harry made up the band name called One Direction. These boys makes the world happy. Their songs are so catchy that tells what's in a special girl. Any girl who listens to their songs makes them feel ...more
"Do you like One Direction? " a lot of people often ask me that and my reply would be "IS THAT EVEN A QUESTION?!?! " These 5 boys has changed my life forever and ever. They came from normal and simple backgrounds, and suddenly BAM. They have become the world wide favourite boy band. I cannot simply describe how good-looking and good at singing they are. Harry, Niall, Louis, Liam, Zayn. Whenever I hear these 5 names anywhere or anyhow, I would just freak out and scream. Although I haven't seen them in real life, I know for sure that they are amazing. I saw a very palpable change throughout their 3 albums; Up All Night was a good album, and it got me very interested; Take Me Home, was extremely good, it got me totally hypnotised; and finally MIDNIGHT MEMORIES. this new album got me crazily in love, and it was really really really reaaly good. THERE IS SIMPLY NO WORDS TO DESCRIBE HOW GOOD THEIR SONGS ARE... ONE DIRECTION, MY HEART WILL BE WITH YOU FOREVER... PLEASE, PLEASE, PLEASE COME ...more
I love one direction! They totally changed my life. They are the best and most caring and kindest and funniest people in the world. Think about it, people! The x factor video diaries. Didn't you laugh every time louis said something hilarious or harry was being his usual cheeky self and niall was being... Like nialler. Zayn is acting goofy and liam is the one keeping them all on track... Put them all together and you've got ONE DIRECTION! Literally people they have their fame spread over 37 countries and 3 albums... They have done so much together ever since simon put them together on x factor, july 23 2010. They are the most awesomest people in the world! Thank you so much! One direction you rock. Definitely the most famous boy band... WOO HOO
One Direction is the best boy band that has ever lived and NOTHING can change that. No matter the rumours, the fight, the difficulties and the rejections, they put them all behind them and kept moving forward. That's why they are called One Direction. Not only are they the hottest boys ever but they big hearts and are very very silly in times which makes us Directioners laugh and...it changes our lives. It may sound silly to some people but 1D has changed my whole life. They are the biggest that I bet Elvis Presley or even The Beatles are looking down at them, smiling, thinking, "You have done well, boys. Very very very well." July 23rd 2010 at 8:22pm was the best moment of my life and even though I was 5 back then, I understood everything and my 11 years on Earth, 6 whole years of them was TRULY amazing. Living life with the best boyband ever is the best thing on Earth. Ever. I remembered watching X Factor on the telly with my cousin who was 8 and saw their big smiles on their faces ...more
They are just brilliant! And I'm not just saying that because I think that they're hot or something.They are truly themselves:weird, funny, loud, kind! They are all down to earth even though they are a worldwide phenomenon! Do you know that they are the first boyband that has even earned a billion dollars?!?! That they are number 1 in 61 countries?! I CAN'T EVEN NAME 61 COUNTRIES! And again, Harry Styles from One Direction twerked on national television! Do you think a lot people would do that?!? OF COURSE NOT! IT'S EMBARESSING! All of them also have given a lot of many in charities alone or together and now they are starting their Anti-Bullying campagne! To end this I just want to say that I know that not every single person in the world can love them but I do, they are the reason I smile and I'm happy! Please don't hate until you truly learn something about someone and in this case One Direction :) Thank you!
For me, one direction is more than band. I'm totally proud of them and what they done in 3 years. They still the same persons that I knew from 2 years. Even they become a mans but in my minf they will stay those 5 five boys who saved me and showed me the real meaning of the life. The teach me how I should have confidence in myself, to be who I am, be proud of my closer persons, in short they changed my life and the way I believe for the things. Because of them I got a life, new sisters. They make me feel beautiful on 3minutes22 seconds, nobody can do it. That's why ONE DIRECTION deserve to be the biggest famous boys band on the whole world.
They are the best boy band to ever come (in my opinion). Those boys have the style, the looks, the voice, and the potential to go so far in life. Their music can be for any mood. You could listen to them all day. That's how good their music is. When they perform, it's a moment to remember. They are funny, silly, quirky, and just all around amazing. People always ask why the name One Direction. Well, I believe Harry Styles came up with the name. And the only direction they can go is up. One word to describe them is PHENOMENAL! Two words would be breath taking. They really care for their fans. They work hard to make their fans happy. They make me happy no matter what. I love them. I've met a lot of people who are now my friends because of them. We are all Directioners. But anyway they are truly fantastic.
One Direction is my INSPIRATION! I hope they will have a concert here in the Philippines most of my classmates love One Direction They are so Handsome, cute and so Hot! I love One Direction. First I have been heard their song "What makes you beautiful" these Five boys change my life as well as others around the world! I am PROUD to be a 100% DIRECTIONER! Please come here in the Philippines to have a concert...:) ILOVEYOU ONE DIRECTION! For me It's the Best Boy band ever!
One direction are AMAZING their music, personality and everything about them. They are the biggest thing that is out there now. And some people are comparing them to past bands such as the Beatles. Some say they are better because they like each other, unlike the Beatles and they have MILLIONS of fans all around the world EVERYWHERE. They are absolutely amazing and have inspired many people and new boy bands. The new boy bands want to be like one direction be as famous as them. I love you One Direction
I love one direction no other boy band comes close to them not even the beetles. One direction is completely devoted to their fans. I wish I could meet the, they ll seem very nice. And very responsible ( except for Maybe Louie) I love one direction they are my role models. They just go to show that you can always follow your dreams. Even though they did not win X factor they are more popular than the person who did and they all deserve it! - mfreese19
These 5 boys are my life. I remember just watching the x factor with my mum and sister and then each one of them auditioned and when they formed one direction I was so happy. They are a perfect fit. I love Niall because he's Irish just like me, his cute smile, great blonde hair and of course his gorgeous singing voice. I am the biggest directioner ever. I have so many one direction outfits, toys, accessories and so so so much more. I hope they never break up. If they do I will not live. My life is dedicated to one direction. I would do anything to meet them. Sadly I have no concert tickets so I won't be going to a concert anytime soon. They are the biggest band in the galaxy. I love them so much and will always be a directioner!
They are the best band and they will always be because they got all the moves and let's start off with the 5 members. Harry Edward Styles, the best member of the band is
A great guy with a unique voice which he can make high or deep but to be honest
His voice usually is deep. Zayn Jawaad Malik is the amazing guy there who nearly has a Mohawk but seriously, it's wonderful. Liam James Payne is the tallest guy in the band who still loves watching cartoons and Toy Story is his favorite. Niall Janes Horan is the blonde guy who has the same middle name with Liam. Louis William Tomlinson, a guy that who's real name is Louis Troy Austin and he is the oldest guy in the band and he isn't a guy, he's a man and now he's hair is red.
One direction is absolutely THE BEST for all time. Whenever they sing, they always sings with their heart. All of the songs they had sung are always GREAT. They also love very much each other. They are always been AMAZING. The latest album 'Midnight memories' is absolutely AMAZING. All the songs of this album is really GREAT, not only the songs but also the lyrics too. Not only these songs, but also all the songs of One direction are Perfect. People likes them, love them, courage them etc. So One direction is the most famous boy band ever in the WORLD... !
I think that one direction is the most amazing boy band in the world for me I've never thought that I'll ever care about something this much but then I started to be obsessed and being a directioner for me now is like the tattoo sometimes it hurts but it will stay forever I love them and they are amazing group and I wish they never stop being who they are right now
One Direction has the most meaningful lyrics I have found in a boy band. They are also exceptionally hilarious and adorable. I really like how they are real and not putting on an act for the public. Its like you know they love you even though they don't know you and they think that everyone in their fandom is beautiful. That's why I love One Direction. Plus their songs are amazing
ONE DIRECTION is definitely the BEST BOY BAND EVER... They're not just an artist, but an artists with a good heart. They really do care for their fans and that's what makes us special, we, the directioners. Their songs are all lovely and beautiful. We can really relate to some of the lyrics. They are the one and only boy band who can make the girls faint and let the girls shed tears because of so much happiness.. I love one direction forever.. :-) #FILIPINODIRECTIONER
One direction have dedicated fans all around the world and I am just in love with the band (especially louis). They are all hot and very talented. I can't believe they are only a few years older than me. With the hits they've produced and performed around the world. I say, they are extremely really successful!
One direction is amazing and makes me speechless whenever I here one of there new songs because there always absolutely wonderful, they have lyrics that are relatable they're not scripted on stage witch makes it all the better there the same off stage ass they are on and I love it. I can't describe them in one word because they mean everything they have changed my life forever I may not have ever met them but I have been to there concerts and every time I leave I'm left speechless I will forever and always be a directioner as long as they keep making new music and being absolutely amazing they deserve to be the best band ever because what they ecomplished in one year is amazing from each auditioning secretly on X factor then becoming a band then making so many number one billboard charts is amazing one direction will remain the best band ever and will be remembered as the best band ever
One direction you light up my world like nobody else. what makes you beautiful is just one thing and that's everything about you... I wish you knew you keep me up all night thinking about you because you stole my heart. i don't want to make the same mistake so please tell me a lie because I want to stand up and be completely taken by you. but even more than this, I want to save you tonight and make you mine because it's moments like this when I knew it's gotta be you, only you... Love always. love you guys a lot. not forgetting my be loved zayn. love you four harry Louis Niall and Liam. and also love you so much zayn. thinking out loud about you guys. enjoy your time with your families and hope you be fresh and sweet for 2017
These boys are my inspiration there kind there fun to hang out with. I love there music so much anything that comes out of there mouth is true anything they sing is true it makes me think better of my self I could never forget them they are my life and they are my world harry is so cute and too kind with others he likes helping the poor and his very generous niall is a fun loving person..if your feeling low he can bring you back to earth zayn is a soft person with a kind heart he wears his heart on his sleeves and the shy one Liam is the good guy and has a great heart and he is mostly honest louis is the joker in if his the older but his really caring with his friends all of them are special when they sing magic spread s to every one where ever they go everyone goes and I hope you ll carry on
Definitely the biggest boyband! I'm madly in love with them! They have had amzing success and they have won the hearts of basically every teenage girl in the world, no one can deny that! There music is just amazing and I could listen to it over and over again. I actually cannot walk into a shop without seeing something one direction in there. The one direction frenzy is MAD! I live in Melbourne, Australia and everything is about them over here...we love them! They have sold out all their concerts here and I'm so happy to be going to one :)! The best thing about these boys is that they are just 5 genuine guys and they are just normal people who are amazingly talented, great- looking and down to earth. They are no doubt the most famous boyband in the world!
One direction are my favourite artists in the world. Their songs are all so inspiring and every time I listen to your beat songs I carnet sit down I've gotta get up and dance. me and my best friend have been to all of your concerts in manchester together and I think that if you stopped doing what you do best and love (making music) a part of are friendship would be gone. I have no words to describe what you have done to directioners lives I know you have made mine better you all are so different but that's how you guys work I love you so much especially harry xoxoxo
One direction take my breath away. I am very proud of them because they started of in the UK entering the X Factor and auditioning as a solo act. Then they are picked to be together as one and perform together for the X factor. One direction are the best boy band out there. but all go us (some of us) know that this group isn't going to last forever. Now the 5 lads are performing in front of like what 80,000 fans a night. Going to country by country, city by city, and town by town performing in front of a massive crowd of fans. Harry styles is one of the members of one direction that gets noticed a lot because of what he does (relationships, hotness, etc.. ) I personally think all the guys should be recognized as group and in one. they have accomplished so much ever sense October of 2010. I am so proud of the guys for making it so far in the music industry and in life as well.
They are undoubtedly the biggest boy band in the world right now! Since being formed on the X Factor they have evovled so much; they have written and composed their own
Material for their latest album Midnight Memories, most of them play an instrument, and
They Do Not use auto tune At All. They have released a Film, have their own perfume, and have just finished a massive tour. But the thing which impresses me the most is that through everything they have remained the grounded, down to earth, insanely funny and charming guys that we have come to love with all our heart. They are not only the most famous boy band but also the most successful and most loved boy band right now!
One Direction. They are definitely the most famous boy band worldwide. This boys: Zayn Malik, Harry Styles, Louis Tomlinson, Liam Payne and Niall Horan deserved this popularity as they deserved to be what they are now. I'm expecting too much from them and I know they'll never let disappointment bound in their supporters heart and mind. I'm a boy directioner and I'm 1,000,000,000% proud of what they used to be. One Direction is an immensely inspirational boy band and of course! They fulfilled a place in my life right next to my heart.
Related Lists

Best One Direction Songs

Best Songs From One Direction's Midnight Memories

Best Singers in One Direction

Best Songs From One Direction's Take Me Home