Most Famous Boy Bands
zKyuda
The Contenders: Page 6
101 Dot SE
102
Overload
Love them so much including there NEW! Fifth member Andy
Watch out for these four cuties!
V 1 Comment
103
The Drifters
Founded in 1953 in the United States of America the Drifters has gone on to be a boy band brand with over 65 members in 61years. They have seen massive chart success on both sides of the Atlantic and across the world with over 114 million album sales and 214 million single sales and a vast catalogue of hits.
Originally signed to the Atlantic label by Ahmet Ertegun in the early fifties they have gone on to sign for Bell Records, Arista Records now part of the Sony Group.
The brands most recent re-incarnation released on the bands former labels re-uniting them with the Atlantic/Rhino Label in 2009 with 'Five Decades and Moore' a tribute to the late Johnny Moore. With the first new recordings in over 35 years.

In 2011 the group were re-united with the Sony Label and the first new recordings in over 30years for this the current line up received gold disks from Sony. The only group of its kind with members coming and going, drifting in and out. The current line up are ...more
104
At Sunset
Every cover they released is awesome. Watch it and tell me if I am wrong.
At sunset 's cover especially love me like you do by ellie is great.
105
Akcent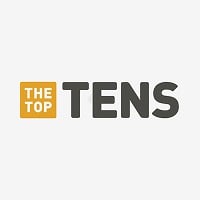 Akcent, originally a wordplay on accent is a multi-certified, award-winning Romanian dance pop act whose members sing in Romanian, English, Polish and Spanish.
Every single song of akcent has the same music but I love them and I don't understand why they 85 on the list they should be in the top tens ❤
V 1 Comment
106 Relient K
107
MN8
KG, Kule T, G-Man and Dee Tails were part of the group MN8, their massive smash hit 'I've Got A Little Something For You' featured on the Bad Boys movie soundtrack and was a hit internationally, they toured with Janet Jackson and had a string of hits including I've Got A Little Something For You, If You Only Let Me In, Happy (A cover of the Surface hit), Baby It's You, Pathway To The Moon, Tuff Act To Follow and Dreaming, their single I've Got A Little Something For You was also notably one of the first remixed P. Diddy did for his Bad Boy label.

Dee Tails has since been working on an acting career and had a small role in the movie Batman Begins, appeared in an international Nescafe advert and had features on Robbie Glover's material, G-Man did an interview with BBC 1xtra talking about MN8 and how they were the influence behind the team who created N'Sync and the Backstreet Boys, who were modelled on MN8 at the time.
108
Awesome
Best known for their hit Rumours
109 Hollywood Ending
110 B3
111
B-Brave
They are from The Netherlands and are very famous in this country. They going working with the same guy from 1D so you will see them as soon is possible
112 The Fold
113
INXS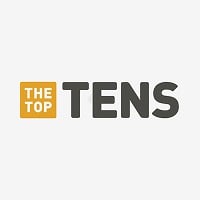 INXS were an Australian rock and pop band, formed as The Farriss Brothers in 1977 in Sydney, New South Wales.
115
SM*SH
Sm*sh is my inspiration..
My motivation..
Sm*sh amazing, charming, charismatic, sophisticated, fantastic, charismatic, specta!
I need you sm*sh!
I love you sm*sh!
#SayToPeace
SMASH is my motivation...
SMASH is the best
SM*SH is the best boyband in Indonesia and Asia
I can't believe Smash is #27.-. IM5 is waay better, but they're #33. just saying.
V 5 Comments
116
Before You Exit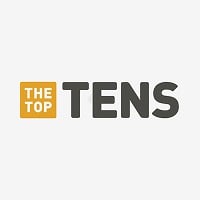 Before You Exit is an American pop rock/pop punk band from Orlando, Florida. Formed in 2007, the band originally consisted of Connor McDonough, Braiden Wood and Thomas Silvers.
BYE FAN FOR LIFE! They are expanding so quickly and it's amazing to see how much they've grown in 5 years.
The band members of Before you Exit is so good in playing instruments.
BYE forever! I love Toby and I like Connor. Toby's my hubby
I just really love their songs awesome cute boys
V 12 Comments
117
Boyzone
Boyzone is a wonderfully talented group. Stephen Gately had such a beautiful, amazing voice. I still love to hear him sing. Ronan Keating, Mikey Graham, Keith Duffy, and Shane Lynch are talented vocalists as well. Boyzone also has the ability to harmonize, and although some of their songs are not original, they do covers in their own style. I love Boyzone!
Why boyzone is in no 31? It should be in number 1. Their songs touches my mind, my heart, deeply in my soul.. They are all talented & know to create a true song.. I'll always be their number 1 fan.. go boyzone go
They should be #1..these talented gents took the term "boy bands" first way before the contenders listed..and Ronan is still writing and recording. The loss of Stephen by his tragic death shook the group but they did return and deserve a huge nod for doing it.
Boyzone are an amazing group love em absolute no1 fan plus shane lynch gorgeous or what
V 2 Comments
118
EXO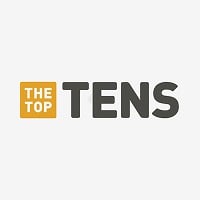 Exo is a South Korean-Chinese boy group based in Seoul. Formed by S.M. Entertainment in 2011, the group debuted in 2012 with twelve members separated into two subgroups, EXO-K and EXO-M, performing music in Korean and Mandarin, respectively.
12 angels sent from exo planet to protect tree of life and ruin our lives. Their singing will take you too another level and so will their dancing. All 12 are unique to themselves in their own quirky way. They sing in Korean. So what? They're music speaks for itself! Anyway this ot12 are so lovable, talented, cute, dorky, derpy, etc. you can't help but not love them! - daedonut
Exo is a South-Korean Boy Band came from SM Entertainment. They had 8 Koreans and 4 Chinese Members. They are divided into 2 sub- groups namely EXO-K and EXO-M. For me they are the best Boy Band as of this ERA, no offense meant people. Okay? I just say that they are because they just debuted last year and they gain popularity and awards in just a matter of time. The said group are not just compose of 12 HOT, SEXY, MIND-BLOWING, and HANDSOME MEN, they are also compose of 12 SMART, TALENTED, KIND, FRIENDLY and GOD- FEARING MEN. They sang songs in different languages just like Chinese, Korean, English and even Filipino songs and I bet they are good on it, sounds angelic and they are not that obvious if they sang it even if they are Koreans and Chinese. That's why I really really love them despite of all the false news that bashers were spreading.

EXO are really talented they trained for almost 7 yrs. just to know how to dance, sing, host, and even spoke fluent language both ...more
They are good in looks and they have amazing talents. Each member is literally god gifted. Even though 2 members have already left they are still continuing with what ever they have. Each member cares about the fans and the fandom and also each member has a different style of showing themselves. I believe exo should have been at least 5th place.
EXO is now the biggest boy band in the World
V 108 Comments
119
The Osmonds
The Osmonds are legends and are known mostly from the 70's era though started out before then. They are a wonderful family filled with talent. Known for Crazy Horses, Puppy Love, paper Roses, I'll be your long haired lover from Liverpool, The proud one, Love me for a reason. To name just a few. The Osmonds are still extremely popular and loved by their thousands of fans not only in U. S but in the U. K and many other areas. My vote is for The Osmonds.
THE OSMONDS are not only the Best singers in the world. They are Godly Family and they do good things for people. They are positive in the music that they sing and for people who want to say ugly things about them. Stop and listen to the words to the songs, then get back to me. OSMONDS#1
The Osmond have been in the entertainment world for 50 years and they are still going strong. They are not only love in the UK but also the USA. I would say they are the best group and still love listening to their music today. So Well done the Osmonds.
The osmond brothers are awesome they just rock my world
V 2 Comments
120
South Border
I FALL IN-LOVE IN ANY MAN WHEN THEY SING their SONGS TO ME!
PSearch List
Recommended Lists
Related Lists

Best Boy Bands

Best Boy / Girl Bands In the World

Most Influential Boy Bands
Best Boy Bands of the 1990s
List Stats
21,000 votes
136 listings
5 years, 117 days old

Top Remixes (56)

1. One Direction
2. Big Time Rush
3. The Wanted
fernandarojas1d

1. One Direction
2. Big Time Rush
3. Jackson 5
ClintonMorales

1. Green Day
2. 5 Seconds of Summer
3. Coldplay
haxwell
View All 56
Posts
Error Reporting
See a factual error in these listings? Report it
here
.