Most Famous Countries
firerat
The Contenders: Page 7
121
Nauru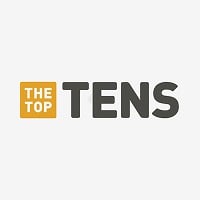 Nauru, officially the Republic of Nauru and formerly known as Pleasant Island, is an island country in Micronesia in the Central Pacific.
Nauru is the greatest. There's lots of love and of happiness. I love my island home.
What is this I have never heard of this
122
Haiti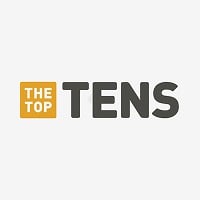 Haiti is were my mom was born it has beautiful beaches and good frists
Beautiful beaches and girls
Pearl of the Carribean
Whatever we don't care your mom work in that creepy place bahog bilat dakog totoy sa whole world
123
Uganda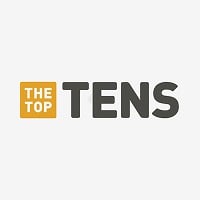 He country is beautiful and ranked among the top 10 African tourism destinaions with affordable transport fares beginning from $99 to $399, come see, enjoy and visit the starting point of the nile from its source lake victoria. in Uganda, they offer hospitality such as riding horses at entebbe horse training centre and trust me they have the best lodges in the whole of east Africa. the early bird catches the best ticket, come one come all
Famous for Idi Amin.
Famous for Idi Amin.
I will send you nudes if you send me nudes first suck mi off
V 1 Comment
124
French Polynesia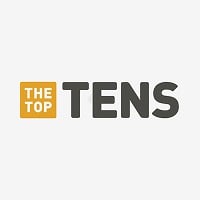 French Polynesia is an overseas collectivity of the French Republic; collectivité d'outre-mer de la République française, sometimes unofficially referred to as an overseas country; pays d'outre-mer.
This part of France is a real Paradise on earth, lots of splendid coral atolls and volcanic islands with among the most beautiful beaches of the whole world.

Bora Bora alone is the paradise with the largest atoll in the world and surely the most famous.
French Polynesia with about 120 among the most beautiful Islands (Pacific Ocean).
Spread amidst the Pacific Ocean, halfway between Tokyo and Chile's Santiago, the French Polynesian archipelagos are found, 5 in total.
After visiting French Polynesia, and having seen its mixture of spectacular mountain peaks, wild and lush vegetation, and the clearest waters ever, any tripper will be able to understand why Tahiti is often called the &quotIsle of Love&quot or &quotParadise on Earth&quot.
125
Niger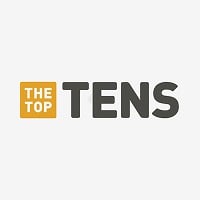 Niger, officially the Republic of Niger, is a landlocked country in Western Africa, named after the Niger River.
V 1 Comment
126
Togo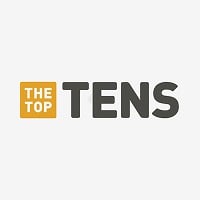 127
Vanuatu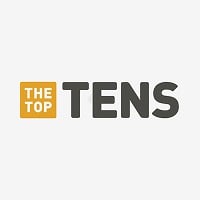 128
Marshall Islands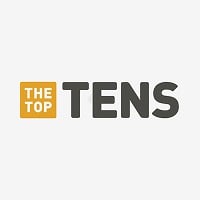 The Marshall Islands, officially the Republic of the Marshall Islands, is an island country located near the equator in the Pacific Ocean, slightly west of the International Date Line.
129
Comoros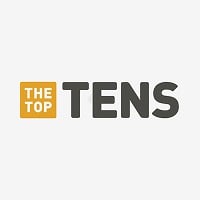 The Comoros, officially the Union of the Comoros, is a sovereign archipelago island nation in the Indian Ocean located at the northern end of the Mozambique Channel off the eastern coast of Africa between northeastern Mozambique and northwestern Madagascar.
Not that well known
What are those
A bunch of coMORONS! that's what they are!
130
San Marino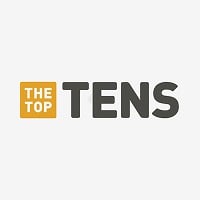 San Marino, officially the Republic of San Marino, also known as the Most Serene Republic of San Marino, is an enclaved microstate surrounded by Italy, situated on the Italian Peninsula on the northeastern side of the Apennine Mountains.
V 1 Comment
131
Slovenia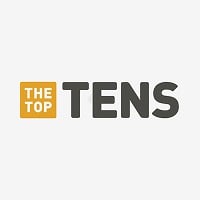 Slovenia, officially the Republic of Slovenia, is a nation state in southern Central Europe, located at the crossroads of main European cultural and trade routes.
132
Turkmenistan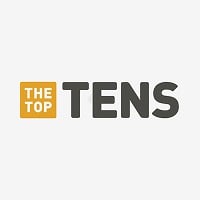 Turkmenistan is a country in Central Asia, bordered by Kazakhstan to the northwest, Uzbekistan to the north and east, Afghanistan to the southeast, Iran to the south and southwest, and the Caspian Sea to the west.
Turkmenistan is the best country
Turkmenistan hqs been grow in a few time its famous for ancient and very wonderful carpets and really nice horses. And of course its famous for white modern buildings. I love turkmenistan it's my land I live in here and I proud for it..
133
Cameroon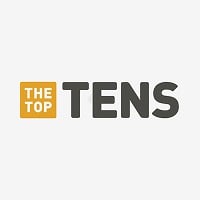 134
Norway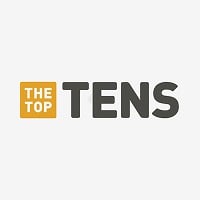 Norway, officially the Kingdom of Norway, is a sovereign and unitary monarchy whose territory comprises the western portion of the Scandinavian Peninsula plus the island Jan Mayen and the archipelago of Svalbard.
One of the richest countries in the world, and the best to live in after years of voting! After the Netherlands, Norwegian children has the best childhood world wide! Not poolside country as the small asian countries!
That country is just awesome!
Modern, little and big at once
There are six flags in one flag this flag
V 3 Comments
135
Malaysia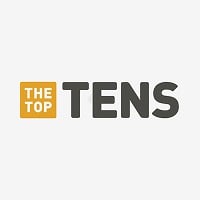 Malaysia is a Southeast Asian country occupying the Malaysian Peninsula and part of the island of Borneo. It's known for its beaches, rain forests and mix of Malay, Chinese, Indian and European influences. The sprawling capital, Kuala Lumpur, is home to colonial buildings, busy shopping districts such ...read more.
Many delicious foods and drinks
Malaysia is so unique, we don't need go to China to celebrate CNY, n we also don't need to go to India to celebrate Deepavali, lat but not least, we don't need to go to Middle East to celebrate Aidilfitri!
Malaysia is the most perfect country. Have it all. Open-minded and welcome anyone to share our uniqueness.
Malaysia is a welcoming country after all. They don't care who you are because they are multiracial.Their food are also very unique form other countries.
V 27 Comments
136
Philippines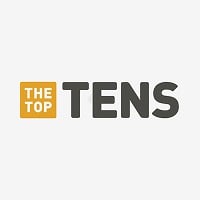 The Philippines was established in March 16, 1521 and named in honor of a Spanish King whose name is King Philip of Spain II. It is located at Asia, specifically at Southeast Asia. The capital is Manila. 89% of the people there currently are native, while 11% of people there are foreigners.
Philippines is by far, one of the best countries you can ever visit. With hall the enchanting tourist destinations and deliciously and professionally cooked food, you can never turn that down, right? Also the Filipinos there are very friendly and respectful. You will also be amuse on how they treasure their religious beliefs. Be ready also to be amaze on how hard they work. With their full- energy and happiness, you will never get tired. Magnificent hand works. Beautiful and ancient churches. Amazing tourist destinations. Delicious food. Tropical weather. Friendly Filipinos. You should really respect the Philippines. You can't always find such an amazing country like it. It may have rocky roads, dirty walls and small and smelly kind of transportation... It's still a country made by God. Respect it. Love it. IT'S MORE FUN IN THE Philippines!
Philippines is all you can imagine:
Philippines with its 7,100 beautiful tropical islands are one of the most enchanting tourist destinations in the world. Famous for its exceptional scenetic beauty, majestic rolling mountains, amazing volcano, world-class diving spots, enchanting waterfalls, pristine and solace white sand beaches, world class shopping centre and rich cultural heritage. Home of friendly people and stunning array of tropical, wild and exotic flora and fauna. (from: Banana TRAVELS)

Indeed, IT'S MORE FUN IN THE PHILIPPINES!
You Can't Spell The Word AWESOME Without Philippines. :)) It Is The Most AMAZING Country Here In Asia. When It Comes In Culture, Tradition And The People Who Are Living Here, It Was All UNIQUE. There Are Many Beaches, And Beautiful Spots Where You Can Enjoy. I'm Sure, It Would Be All An Unforgettable Memories For You That You Can Surely Cherish. In Short, IT'S MORE FUN IN THE Philippines.
Its more fun in the Philippines!
V 269 Comments
137
Sweden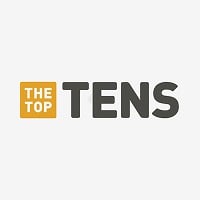 Sweden, officially the Kingdom of Sweden, is a Scandinavian country in Northern Europe. ...read more.
Sweden is popular. Big forest. Hot girls. Right now many countries are listening to Swedish songs. 'Swedish House Mafia, Zara Larrson, AKI, Loreen and more!
It has so many famous singers and it is awesome. Also so many YouTubers are from Sweden!
It gave us Minecraft, PewdiePie, Hot girls, Amazing Singers, YouTubers, Those candy fishes AND SO MANY THINGS! It's just awesome
Sweden is actually the most biggest and famous country in the north.
V 11 Comments
138
Pakistan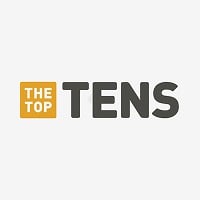 Pakistan was established in 1947 and is located in South Asia. Islamabad is the capital city of Pakistan and is known as the world's second most beautiful capital city. Karachi, Lahore and Peshawar are other major cities of Pakistan. Urdu and English are official languages of Pakistan. World's second ...read more.
Most diverse country in the world, in terms of physical regions
Mountains and glaciers, deserts, plateaus, plains, fertile lands, sea, rivers, ice capped hills and some of the hottest places on earth
Pakistan has got everything
And of course in recent years it has gained a lot of strategic importance
Only islamic nuclear power
Long live Pakistan
Despite being a small country.. Pakistan has held its own pride..7th largest army in the world..6th most populated country.. It is truly amazing!
ASSALM-o-ALIKUM to every body o my land of beauty I love you so much you have all the climatic regions snow falling deserted EXTREME cold extreme hot and an amazing flower blossom in the start of summer your famous karachi is so praising that it has a tomb of our quaid who saves the muslims of indopak from cruel claws of hindus and british your lahore is so famous city on which hindus attacked in 1965 for their own sake to tease the muslims of your o my precious land no one gives you any importance but the americans hindus russians are all your enemies they want to defeat you because they know that you are that country which is richest in all kinds of ores minerals and your powers you are the single atomic power in the muslim world if you would not the atomic power than your neighbour would attacked on you hindus attacked on your kashmir and you are only the country in the world whose map shape is of MUHAMMAD (P.B.U. H) sacred name o my land of liberty you have the worlds 2nd and the ...more
The heaven on the earth
V 467 Comments
139
Croatia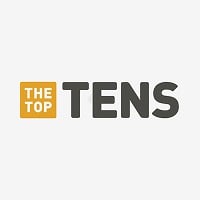 Croatia, officially the Republic of Croatia (independence since 1991), is a sovereign state at the crossroads of Central Europe, Southeast Europe, and the Mediterranean. Its capital city is Zagreb. It is a member of the European Union. During the Cold War it was part of Yugoslavia. It is a cultural ...read more.
Ranks as top 20 in the most visited countries in the world list so I guess it's famous enough to be here
Beautiful country,1000 islands, good food, good at sport... Many famous historic objects...
Croatia has very beautiful land
Great places to visit,people are so nice its just awesome
V 2 Comments
140
Mexico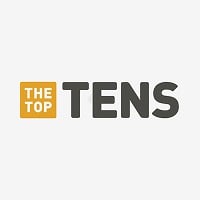 Mexico is rich in culture food and in history. It has some of the most well know beaches and cities. It is one of the countries with the most amazing food and has one of the most beautiful flags worldwide. Although its government isn't that good and there has been a lot of violence for more of a decade, it is an amazing and beautiful countries.
Mexico is known in all the world for it food, landscapes, beaches and culture... :D
Mexico has the best language. You will have no one in usa who could talk Mexican better than a Mexican
It's a very well known country. I'm biased, of course, as I'm Mexican, but many people are voting for a country because they like it rather than pertaining to the topic. I don't know how people think Malaysia, Tunisia, etc. are more famous than Mexico and other countries.
V 26 Comments
PSearch List
Recommended Lists
Related Lists

Top Ten Most Famous Asian Countries

Top Ten Most Famous European Countries

Top Ten Least Famous Countries

Top Ten Most Famous African Countries
List Stats
19,000 votes
166 listings
6 years, 214 days old

Top Remixes (126)

1. United States
2. China
3. England
eep

1. United States
2. China
3. India
john13

1. Ecuador
2. Suriname
3. Senegal
Tonguean
View All 126
Posts
Error Reporting
See a factual error in these listings? Report it
here
.