Philippines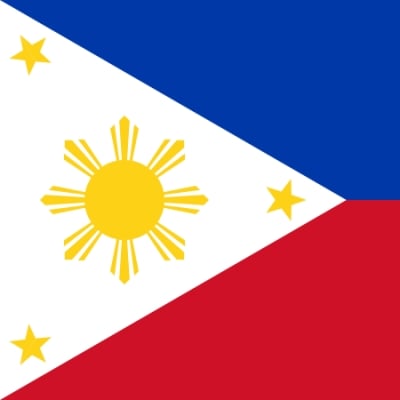 Found on wikimedia.org
Info
The Philippines was established in March 16, 1521 and named in honor of a Spanish King whose name is King Philip of Spain II. It is located at Asia, specifically at Southeast Asia. The capital is Manila. 89% of the people there currently are native, while 11% of people there are foreigners.
Comments
Top
Popular
Newest
Philippines is the most beatiful country that I ve ever seen the people in the philippines are so good like being freindly, religous and helpful
I've been reading a lot of good things about the country. I think it is really small but it has a lot of great things to offer to tourists, backpackers and other travelers. When it comes to price, it offers a lot of affordable things, ranging from products to services so you can expect to be able to stretch your budget to its maximum limit.
It's such really a wonderful place to visit in the world...
Philippines is one of the most beautiful country in the world.. With it's beautiful tourists destination, beaches, resorts, hotels and delicious and beautifully presented foods you can not turn your way back at them... This country has it's everything for all the things that you want... If you want to discover places come here and discover our untamed places...
Philippines because aside from being hospitable, they are also good in all aspects of leaving, other are fast learners, respected, and good looking people...

They have lots of natural resources, different species of animals and lots of wonders of nature
Aside from the beautiful places, tourist destinations, beach resorts, and delicious foods which you can see here in the philippines is that filipino people always shows a heartwarming hospitality and which you could see in every faces. IT'S MORE FUN IN THE PHILIPPINES.
Philippines is the best country in the world where you can find hospitable people and beautiful landscapes, beaches, islands and resorts... What are you waiting for travel now and enjoy the vitality of nature here in the Philippines... It's more fun in the Philippines.. I'm proud to be a Filipino...
All Filipinos, if not most of them can understand and speak English. They are extremely friendly and a very joyful nation. There are many wonderful tourist destination and outdoor particulars to experience. Philippines is truly an incredible country, if you plan to visit Philippines, you will definitely wont be disappointed!
Philippines is the best because people here are so hardworking and JOLLY. There are so many beautiful places like PUERTO PRINCESA, MAYON VOLCANO, MOUNT TAAL, and others. Here you can also spent summer with those best beaches, resorts, and surfing capitals just like SAN JUAN, LA UNION and BORACAY. Filipinoes are also respectful cause of using "po"and"opo". And you will amaze because of our hospitality and being religious. And nothing I could say but IT'S MORE FUN IN THE PHILIPPINES! I love it... =)
Many people in the Philippines are funny and very friendly too.. They help each other and agree with everything they say "Fighting is bad so be friendly because JESUS is helping you.. It's also true that IT'S MORE FUN IN THE Philippines!
Philippines is a wonderful country. Everything you need is here. Random wondrous sight, filled with foreseen awe. Everybody here wanted something more, searching for a place you haven't seen before? You're welcome to Philippines! It's been waiting for you. There are tourist spots and many delightful dish. And of course! The cheerful smile of the people here. Different parade will surely catch your gaze, everything in here you will be amaze. Everything in here was someone else before. Indeed, IT'S MORE FUN IN THE PHILIPPINES!
Philippines is a wonderful country. Filipinos are very helpful, generous and religious. It is worth visiting. Foods are very delicious.
Philippines should be in Top 10! Philippines is the most beautiful country I've visited... It have more beautiful Pops than Korean! KPOP is just beautiful because of their makeup but they are not beautiful inside! When I visit Korea, Korean people was very
I like Philippines because I live here, and it's more fun in the Philippines
There are many talented people in the Philippines
Philippines is such an amazing country, it has great cuisine, amazing mountains, beautiful white beaches and many more.
Well, Philippines is awesome country they are very friendly, and very respectful, very polite mostly to their kids. I like Philippines they are not rude, not just some other countries. you can't even hear them shouting bad words in public places nor on their home. I just noticed that. And the delicacies awesome very Delicious well its more delicious halo-halo in the Philippines more fun!
It is definitely more fun in the Philippines! With all its amazing tourist spots and landmarks. Unique, rich and wonderful culture, different food and delicacies from various ethnic groups and most of all the hospitality of Filipinos. What more could you ask for? It's more dun in the Philippines! Nothing like it!
Just pure awesome. Search it on Google Images, Philippines. Greetings from France!
Philippines has no penalty of death... And its good for us, and Philippines are top in the most beautiful country and don't deny it!. Philippines is the one of small country in the world but it has a magnificent and amazing destinations. ITS MORE MORE MORE FUN IN THE Philippines
Philippines is the best country ever, people there are friendly, hospitable and shows love to each other. They say "It's more fun in the Philippines" it's true, Filipino are great singers, creative, emotional and most of all, they are fun to be with. They can easily fit in and they even tell jokes which is very funny. They're not afraid to show who they really are. They are very respectful and I can say Filipino foods are the best.
Philippines is one of the megadiverse countries. It has 7, 107 islands. We have more than 100 languages. You can find thousands of beach here: black sand, gray sand, brown sand, white sand & pink sand. We have the perfect cone-shaped volcano, we have the smallest monkey. We use "po" and "opo" for speaking in higher gratitude. AND MANY MORE...
The peoples of the Philippines are the asset itself of the country.
If you want to experience some adventure come and visit the Philippines it has many places to see and visit and if you want some diving adventure I prefer you visit Philippines it has many colorful corals and lots of fishes and beautiful reefs IT'S MORE FUN IN THE Philippines
Filipinos are hospitable, they are friendly to each other and to the tourists. Filipinos are hard worker, we are like the best country for labor force. But sadly, all the efforts by the Filipinos were taken away because of the corrupt Government. Overall, it's nice to visit and who knows, best place to live (avoid the hood though).