Most Famous Indian Muslims
The Top Ten
1
Zakir Naik
I wonder how this name skipped the list. Single most popular persona across the country well respected by most of all communities.
One of the best Islamic scholar in the world.
Excellent knowledge of islam and other religious.
Some of the religious goons and politicians can't digest the fact that he has made India proud across the world. May Allah save him from the evils and their conspiracies.
2
A. P. J. Abdul Kalam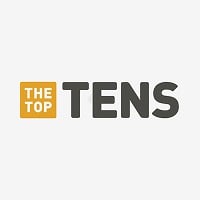 Avul Pakir Jainulabdeen "A. P. J." Abdul Kalam was the 11th President of India from 2002 to 2007. A career scientist turned politician, Kalam was born and raised in Rameswaram, Tamil Nadu, and studied physics and aerospace engineering.
He is one of the greatest persons I have ever seen
I think that you should not see the caste and religion of great peoples...
A P J do for our nation-India, not for only Muslims... I see the option Afzal Khan below it. What is the reason to chose this option? I don't Know... Afzal Khan was as equal as... No more than Laden
Number One is A.P.J. abdul kalam
He should be no. 1. If you don't know what I'm saying then you should go read about him. He is the 11th president of India. Enough said.
3
Aamir Khan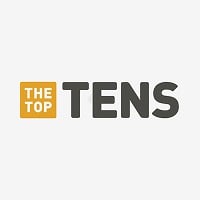 Aamir Khan is an Indian film actor, filmmaker and television talk-show host. Through his thirty-year career in Hindi films, Khan has established himself as one of the most popular and influential actors of Indian cinema.
Aamir khan he is 1 of the great actors he is such a good human being
All these Khan's and Indian Muslim actors are they Muslim? They marry Hindu women what do they teach their children? Religion matters because it is a world concept
I've seen so many pictures of him and his mother in mecca and only Muslims are allowed to go there. definitely
He is such a good human being first... He atcually is 1 of the great actors and thinks and desires for a better society. Salute and love to him
4
Asaduddin Owaisi
I totally believe that the one who follows the laws of the religion will never ever go astray. I believe he fights for justice and I will always vote him.
Hyderabad Politician and Muslim Supporter
He is the only leader who always try to protect the rights of minorities who are being surppressed by others over the years and trying to protect constitutional rights of minorities
He always stand behalf of minorities in parliament
The most intelligent and educated politician of India
5
Salman Khan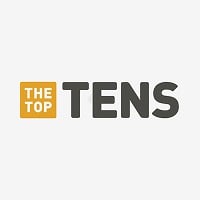 Abdul Rashid Salim Salman Khan, credited as Salman Khan, is an Indian film actor, producer, singer and television personality.
Salman khan is always ready to help poor children in India by various types. He donate lots of funds in NGO for better future of of Indian child, Being human is own charitable trust, he sends a great massage by his recent film JAI HO! SAY NO TO THANKS JUST HELP 3 People & MAKE A CHAIN FOR A BETTER India.
Salman khan is a good actor. Salman khan a toper hero.
Salman is the best
The Best! One and only of its kind!
6
Shahrukh Khan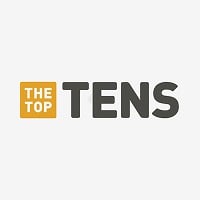 Shah Rukh Khan, also known as SRK, is an Indian film actor, producer, and television personality. Referred to in the media as the "Badshah of Bollywood", "King of Bollywood", "King Khan", he has appeared in more than 80 Bollywood films, and earned numerous accolades, including 14 Filmfare Awards.
Yaar they are Muslims by name sorry I'm not one to judge but this guy pretty much takes part in polytheism With his wife who worships Hindu gods so how can he submit to one God at the same time I don't get it because that's what a Muslim means.
He is a good actor as well as a Muslim but it does not seem that he is a Muslim because he never ever take participation in religious activities...
He is the best actor and I proud of him because he is a Muslim
He should be in second position
7
A.R. Rahman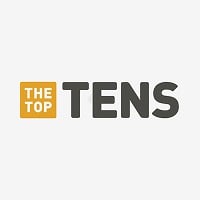 Allah-Rakha Rahman, is an Indian composer, singer-songwriter, music producer, musician and philanthropist.
A R Rahman is one of the most famous Muslim in India. Not only India he is worldwide famous Muslim also.
A great peace ambassador to world from India.
World best music director
Great musician in world
8
Shahid Kapoor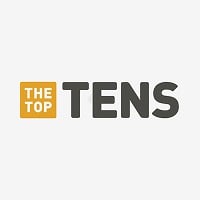 His mother was beloved to Muslim orthodox
What a actor I love acting I want to be a actor
He believes humanity...
Really good at his job
9
Emraan Hashmi
Behind the cinema. Very good person. He wanna be a human and like SALMAN KHAN - AAENTERPRISES
He is not Muslim because he sacrificed his Iman. He is famous for kissing that's why I think he is not Muslim
He is the not real Muslim
Kissing star
10
Irfan Habib
Iron man of India
The true historian all over the word.
yes
The most prominent historian of Mediaval India. A Padam Bhushan
The Contenders
11
Mohammad Azharuddin
In every field Muslim don't have rats Muslim only have one tiger in every field allah hu akbar
Thanks
SUPER MAN
You are right and tiger you commented on is a currupt and match fixer but yeah you guys do have tigers in terrorism lolz
12
Naseer Khan
We are proud of Naseer Khan the best motivational speaker in India.
I think Naseer Khan should be in top 10 because he's an inspiration for the youth of India. - Sadafkhan
Naseer Khan is doing a better job than Salman Khan for the people of India. Respect.
I agree Naseer Khan is the best motivational speaker in India and deserves to be among most famous Indian Muslims in India. - Narmdata
13
Aamir Liaquat Hussain
Amir is all rounder
Doctor amir liaquat may you live long
Very kind man
Great person
14
Akbaruddin Owaisi
Politician and Muslim Supporter
GREAT MUSLIM SUPPOTER WHO SAYS FACT AND FIGHTS FOR INJUSTICES DONE TO MUSLIMS IN INDIA.
He is the best... He always speaks for justice... He is such a brave speaker...
The bravest person in world
15
Javed Akhtar
Not a muslim at all he has declared himself without any faith and a pure agnostic. His name is muslim but not him.
He was raised a Muslim but sources say that he now is an atheist
Wise full person
Non Muslim
Pure non Muslim
16
Zaheer Khan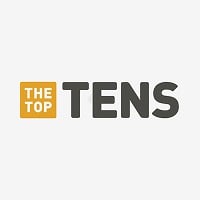 Zaheer Khan is an Indian former cricketer who played all forms of the game for the Indian national team from 2000 till 2014.
You are my role model. The best bowler ever in India and the hero of 2011 World Cup win.
My favourite bowler
Interesting bowler for me. And action is amazing - AAENTERPRISES
Zake is Best Bowler of India... All time
17
Naseeruddin Shah
The best actor of my age
A classic and matured actor
A great actor, artist and a human being.
More than exellent
18
Prince Moazzam Beg
Don't know about him. Agar kuch acha kiya hai tabhi to naam hai list me - AAENTERPRISES
Moazzam Mirza (Prince Moazzam Baig, Born 18 Nov 1991) he is an Indian Famous Muslim Singer and Famous Naat, Humd, Nazam writer. He was born in Ahmedabad.
Moazzam Mirza (Prince Moazzam Beg; b. 18 Nov 1991) he is an Famous Indian Muslim Singer. - afzalmirza
Cute and beautiful
19
Akhtar Raza Khan
MOST SENIOR AND BIGGEST AALIM IN WORLD FROM BARELI SHARIF.
MAJORITY OF MUSLIMS FOLLOW HIM.
Feeling pleasure to seeing Akhtar raza saab in between top most personalities of India..
Really, I am so glad...
Great man this time of all world for akhtar raza khan
He is should be on top at number 1 position
21
Afzal Khan
Pathan Afzal Khan (Born 10 Aug 1991) he was Born in Ahmedabad. He is Brother of Prince Moazzam.
Best man
22
Mammootty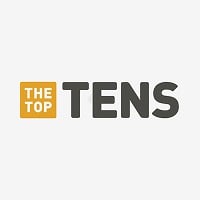 Mammootty is an Indian film actor and producer best known for his work in the Malayalam film industry .
Hi is Riel Muslim
He is the greatest actor that Indian cinema have ever seen. 3 national award winner for Best actor.
He is the number one film actor in Malayalam film industry (India)
Method actor
23
Haji Mastan
A giant who spoils the youth of Mumbai - AAENTERPRISES
24
A P Aboobakar Musliyar
In the Present Scenario on the Religious level he is a Legend, and He is a remarkable achiever
Social activist in kerala
Leader of world Muslim
He is the best muslim icon of the world.
25
Imam Ahmed Raza Khan (Bareilyi)
He is the greatest person and great scholar in the word!
Really a Great Man,
Love YOU Love YOU Love YOU Love YOU
HE IS A REAL HERO OF Islam
26
Ziyan Shirazi
Bhai jaan love you
Its me...stupid!
A new rising star
A great talent
27
Ansha Sayed
I love ansha
She is a very beautiful girl.Her acting as a CID officer in T.V. series CID superb.Here her true acting skill comes forth.With makeup and formal dress her beauty blows my heart.I don't know what she will think about my sentiments to be with her.
Pooja Roy
28
Azim Premji
Great Indian entrepreneur. May India get millions like him.
Very helpful kind hearted person
Great Indian
He is a parsi
29
Saif Ali Khan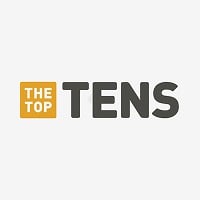 He is a very good actor and a very decry guy
Saif Ali khan is Muslim he is good actor
He's very good looking and my favourite actor!
Unstoppable,great modern day actor.
30
Mohammad Hamid Ansari
Good man
31
Asif Khan
Pathan Asif Khan (Born 09 Sept 1991) he was Born in Ahmedabad. He is Brother of Prince Moazzam.
32
Shabana Azmi
She and her husband transcend the superficial boundaries of religion. Great human beings and Indians.
Great actress of bolly wood
A sane Indian.
33
Adeel Khan
Pathan Adeel Khan (Born 01 Apr 1995) he was Born in Ahmedabad. He is Brother of Prince Moazzam.
34
Dulquer Salmaan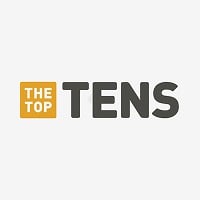 35
Abul A'la Maududi
Best Visionary..Has real understanding of Muslim..We need leaders like him
Best personality of 20th century
Great Islamic scholar
Best writer ever born
36
Khalid Khan
Pathan Khalid Khan (Born 10 Mar 1992) he was Born in Ahmedabad. He is Brother of Prince Moazzam.
37
Irfan Allana
The chairman of allanasons ltd.world No meat exporter and 2nd largest foreign currency holder in India.
I admire the gentleman for his generosity and support to the less priveledge people of the society in general
38 Iniya
39
Shahnawaz Khan
Pathan Shahnawaz Khan (Born 05 Feb 1988) he was Born in Ahmedabad. He is Brother of Prince Moazzam.
40
Prince Moazzam Mirza
Prince Moazzam Mirza [Moazzam Mirza; born 18 November 1991] his a Indian Famous Muslim Singer and Naat, Humd, Nazam writer. He was Born in Ahmedabad. - afzalmirza
41
Akram Khan
Pathan Akram Khan (Born 14 Now 1990) he was Born in Ahmedabad. He is Brother of Prince Moazzam.
42
Ashraf Khan
Pathan Ashraf Khan (Born 11 Oct 1990) he was Born in Ahmedabad. He is Brother of Prince Moazzam.
43
Faisal Khan
Pathan Faisal Khan (Born 05 Apr 1994) he was Born in Ahmedabad. He is Brother of Prince Moazzam.
Thank you for become good Muslim actor and as we are Muslims we will suport you for ever
I LIKE U DUDE
44
Yusuf Pathan
I am proud of you
Good muslim cricketer
One of the greatest batsmans in the world,
Perfectfull islamic floowerr
45 Abu Azmi
46
Arbaz Khan
Pathan Arbaz Khan (Born 03 Jun 1996) he was Born in Ahmedabad. He is Brother of Prince Moazzam.
47
Mohd Ali Rafath, IAS
A. P Cadre IAS, and a strong Muslim who fights the law from both hands as a IAS and as a Muslim.. But his activities are invisible.
Yeah heard about him...
48
Azam Khan
The man who pay back in the same coin. And give answer in few words.
Over all can say good man
Muslim leader in UP and founder of johar university rampur.
Good ledar
49
Nawab Kokab Hamid
A Muslim politician and Nawab of baghpat, UP
Has been the MLA of Baghpat for 6 terms. Been instrumental in maintaining the image of a secular baghpat.
50
Hafiz Shah Alam
Imam Of Bukhari masjid Kalyan
PSearch List